'Coronavirus destroys everything': Urban hunger grips Zimbabwe
The World Food Programme is running out of money to support families like Oppah's — the single mother, who lives in the capital, Harare, receives US$48 a month to feed her three children
, Claire Nevill
It's a chilly winter morning in June when I visit Oppah Kanongara at her home in Hopley, a chaotic suburb in the south-west of Harare, Zimbabwe's capital. As we sit down to talk, through masks and a metre apart, she wraps her year-old daughter, Makanaka, in a fleece blanket.
"I was chased down the street by soldiers, clearing the streets, with my baby on my back," she says, describing the first day of Zimbabwe's lockdown on 30 March. "I had to leave everything I had been selling behind."
Overnight, the mother raising three children alone saw her entire means of subsistence — selling towels, socks and ice lollies — evaporate. "I didn't know how I would feed my family the next day," she says.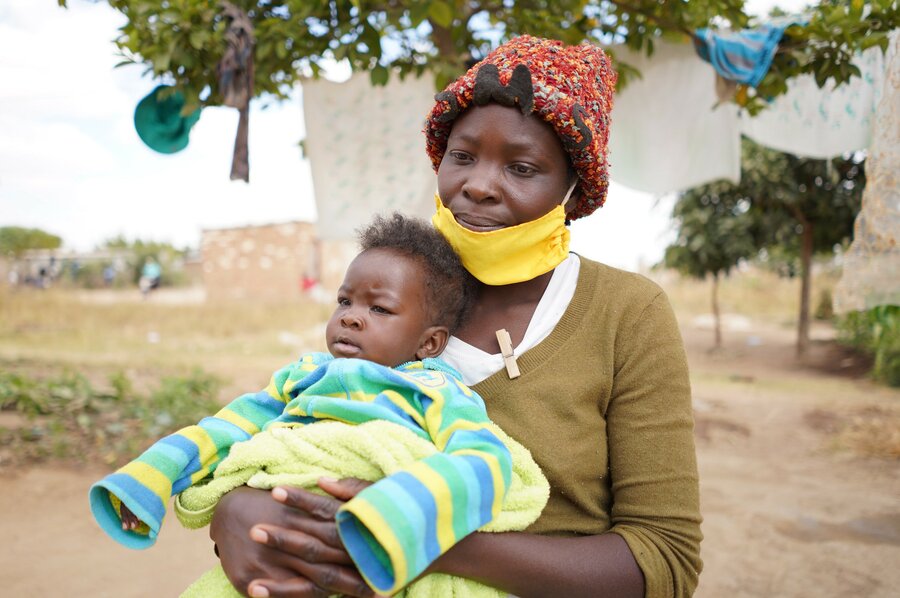 World Food Programme (WFP) projections suggest that by January 2021, the number of food-insecure people in Zimbabwe will rise by nearly 50 percent to 8.6 million — a staggering 60 percent of the population.
Now, Oppah's only income is a monthly cash payment of US$ 48 from WFP: US$ 12 for each of the four family members — enough to meet two-thirds of their food needs.
"It's never been this bad and it could get even worse," says Niels Balzer, WFP's acting Country Director for Zimbabwe. "Our adaptable urban programme, delivered in close coordination with the Government, is a lifeline for desperate families right now."
Cities such as Harare are on the front lines of the current rise in acute hunger and the new epicentre of the coronavirus pandemic, accounting for an estimated 90 percent of COVID-19 cases, leaving millions around the world at risk of starvation, according to a UN report published on 28 July.
"COVID-19 has destroyed everything," says Oppah. "I no longer have anything to sell. So I stay home, waiting for the WFP payment.
"This community is not safe from COVID-19. Our kids, who are always out playing, are exposed. They eat and drink whatever they come across."
Oppah adds: "There's only one clinic in the area. To be treated, you need to pay first. I couldn't afford that."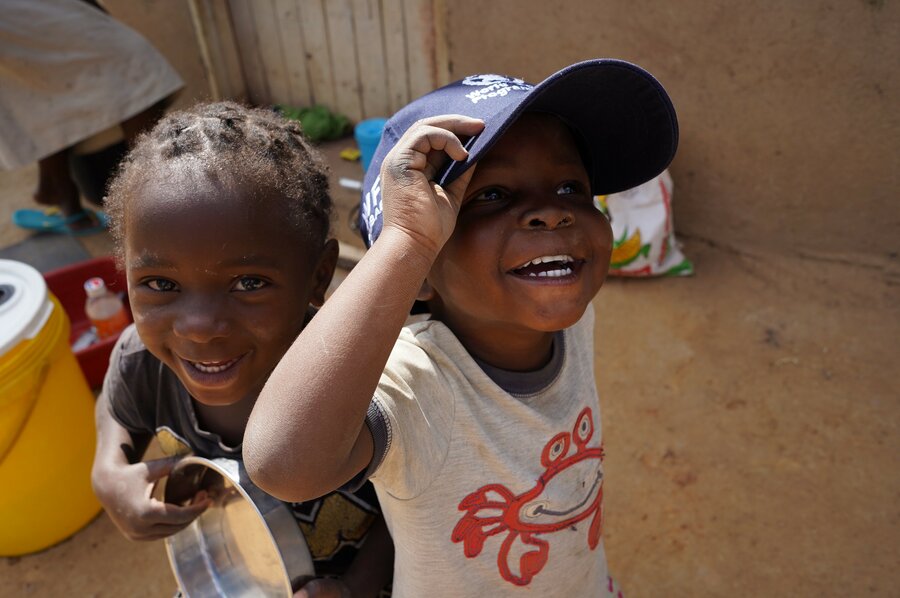 Hyperinflation means few families can now afford even basic food. The price of maize, the staple cereal, more than doubled in June alone.
Coronavirus has also deprived many Zimbabweans of the ability to earn a living. As much as three-quarters of the country's urban workforce, mostly women traders, are now jobless. The number of food-insecure people in urban areas is forecast to rise to 3.3 million, from 2.2 million.
WFP's individual monthly cash entitlement was increased from US$ 9 to US$ 12 in July to offset rapidly rising food prices.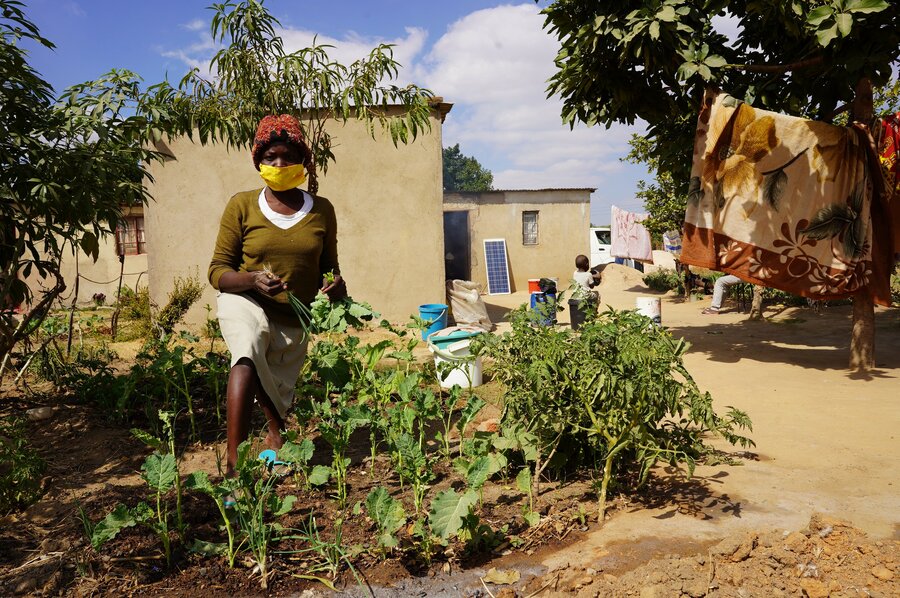 "I usually cook porridge for the kids in the morning," says Oppah. "At lunch we'll have rice with soup, and tea. and. And in the evening, sadza [maize meal] with beef or kapenta [dried fish]."
"But as the month goes on, we might have to skip meals," she says as she chops fresh kale in her small garden.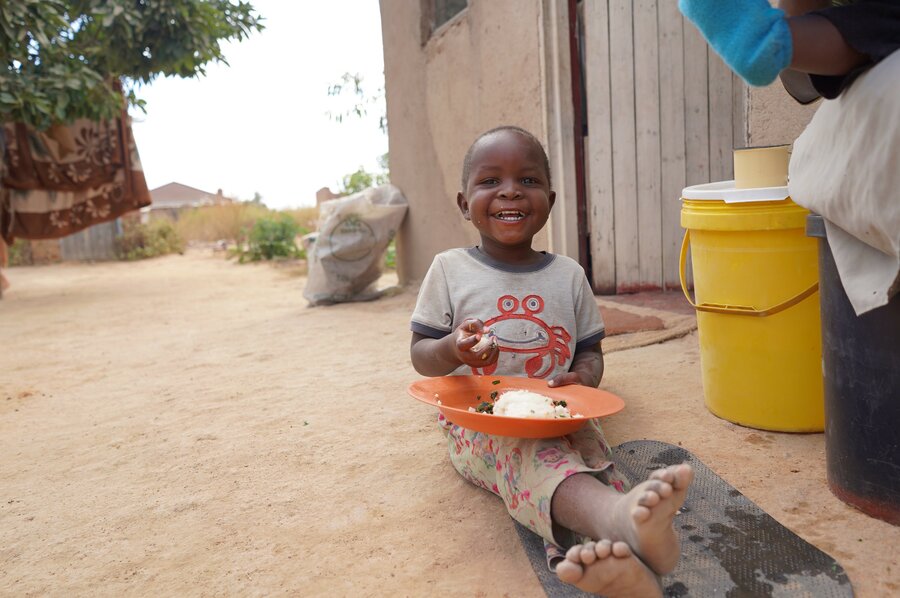 Prosper Jongwe, a Hopley shopkeeper, says that while he is not a direct beneficiary of WFP's programme — one of several it is running to support half a million hard-hit people in cities across Zimbabwe — it is helping his business survive lockdown. "We'd have very few customers otherwise," he says. "And most of them are unemployed so cannot spend much."
Yet money for WFP's urban operation — and the organization's other programmes in support of millions of hungry Zimbabweans in rural areas — is running out.
"It's never been this bad, and it could get even worse," says Balzer. "Our adaptable urban programme, delivered in close coordination with the government, is a lifeline for desperate families right now."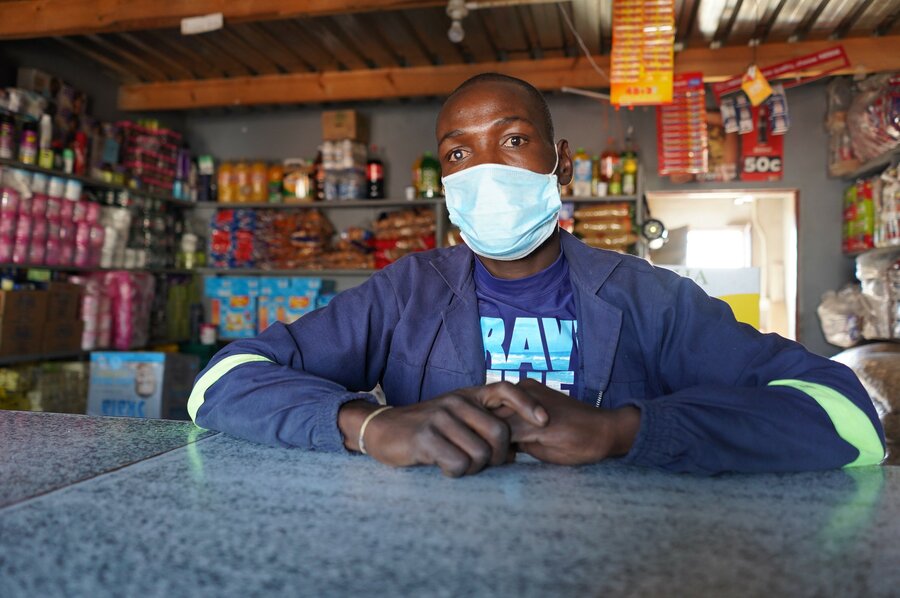 For Oppah and her children, who have nowhere else to turn, that would be a disaster. Cash from WFP pays not just for food, but also rent for the single room the family lives in.
"For life to go on here, we always need money for something," says Oppah. "Now we have food and a place to sleep but if this programme ends it will be tough."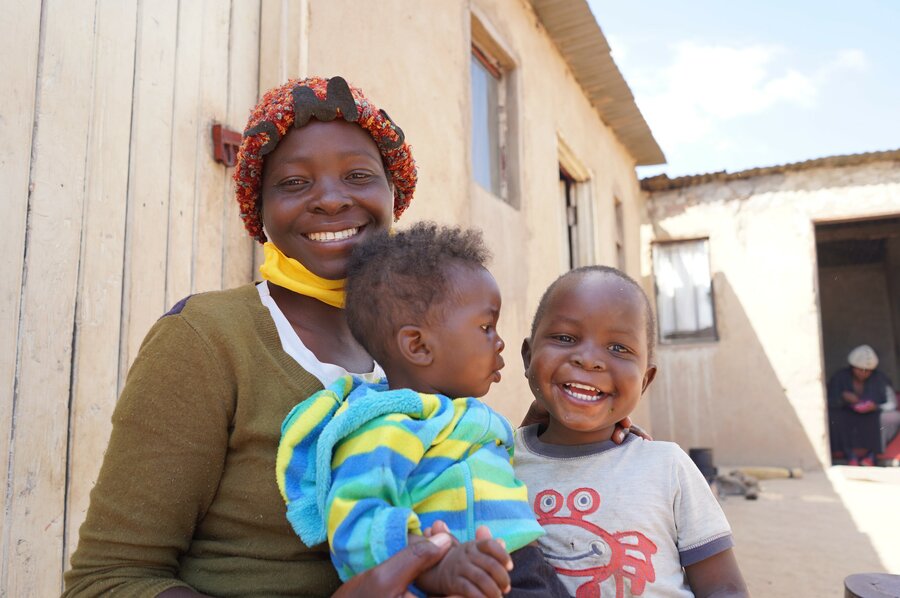 "I hope for a better life for my children," she says. "I hope they can go back to school and become teachers and doctors, and eventually look after me. I want them to know that I've done my best to care for them."
WFP is only able to support family's like Oppah's thanks to its donor partners: USAID, the UK Department for International Development, ECHO (European Civil Protection and Humanitarian Aid Operations) and CERF, the UN's Central Emergency Response Fund.