Coronavirus exacerbates Indigenous peoples' historic vulnerabilities
WFP provides food assistance to help communities get through the pandemic
, Simona Beltrami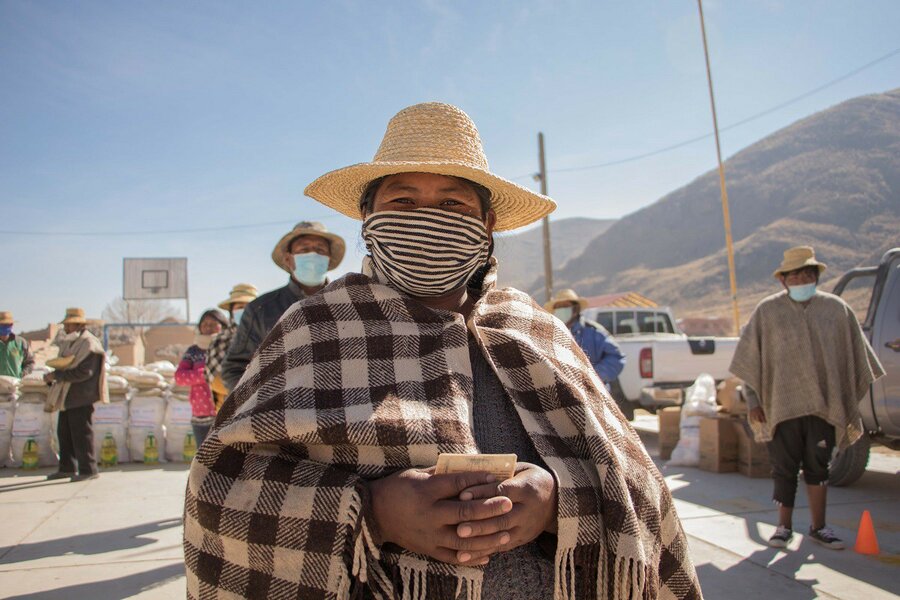 As the coronavirus pandemic continues to sweep across continents, and containment measures curtail livelihoods, the world's Indigenous peoples are facing unprecedented health and economic challenges.
"Indigenous peoples across the world suffer deep-rooted, structural inequalities and COVID-19 is acting as a multiplier for these existing vulnerabilities," says Samir Wanmali, Deputy Director, Policy and Programme Division at the World Food Programme (WFP).
Nearly three times as likely to live in extreme poverty as their non-Indigenous counterparts, the 476 million people who identify as Indigenous — 6 percent of the world's population — have historically experienced extreme levels of socio-economic marginalization, discrimination and political exclusion.
Statistics on the impact of the disease on Indigenous communities are difficult to come by. However, it is easy to see how poor access to healthcare, sanitation, clean water and disinfectants, coupled with high rates of underlying medical conditions, can lead to devastating consequences.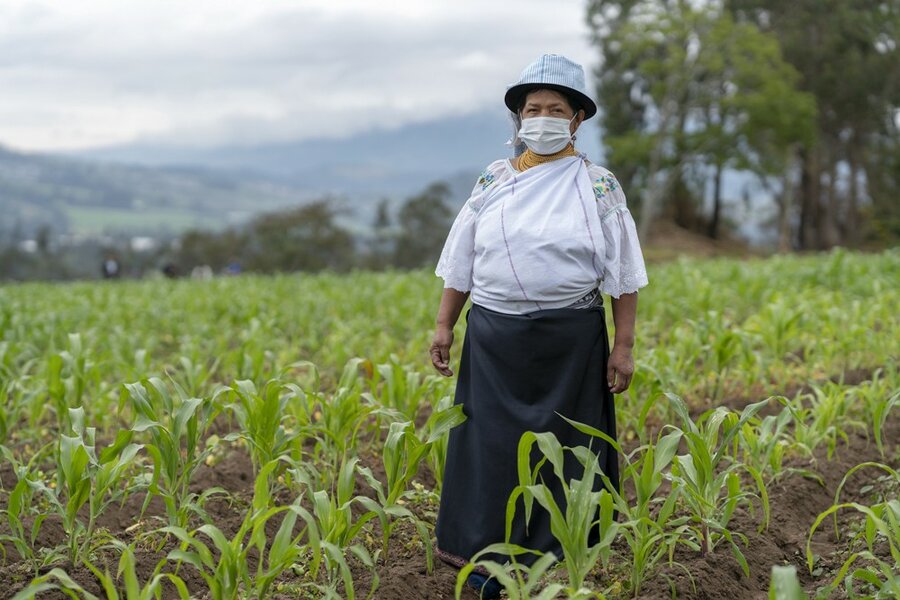 At the same time, COVID-related measures, including movement restrictions within and between countries, are making it increasingly difficult for tens of millions of Indigenous people to put food on the table.
With the progressive loss of traditional livelihoods, more than 86 per cent of Indigenous people globally depend on informal jobs as domestic workers, market traders, or day-labourers in farming or construction. Under lockdown, these opportunities are quickly disappearing — and with them goes the ability of families to earn a living.
Plant-based hand-sanitizers
"In many cases, Indigenous peoples have turned to ancestral traditions to respond to the emergency," explains Alejandra Pero, WFP's Global Adviser on Indigenous Peoples. These include reviving old food habits as certain vegetables become unavailable, as well as tapping into Indigenous knowledge to develop hand-sanitizers using plants and fruits, and to alleviate symptoms derived from the virus.
Ants, bird eggs and fox calls
Ancestral knowledge helps communities predict the weather and prepare for disasters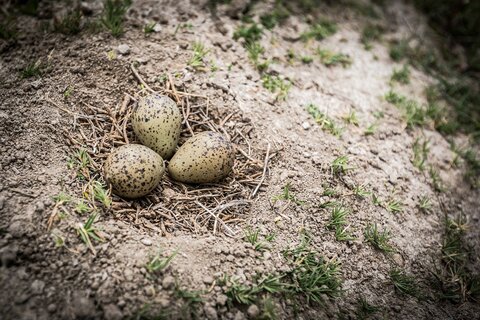 "Throughout history, Indigenous peoples have faced the threat of viruses coming from outside their communities," says Pero. "Traditional wisdom handed down generation after generation by elders has led many communities to self-quarantine to protect their people — especially the elders, who are not only most at risk but also essential bearers of the culture and knowledge."
While some communities were able to survive on local resources, for others it has not been as easy and in several countries, WFP is stepping up its activities to respond to emerging needs.
In Bolivia, the agency provided food assistance for the first time to 238 members of the Uru-Murato community who had decided to self-isolate. Although hard-hit by the effects of climate change that deprived them of their traditional livelihoods, the Uru-Murato did not need WFP assistance before COVID tipped the balance.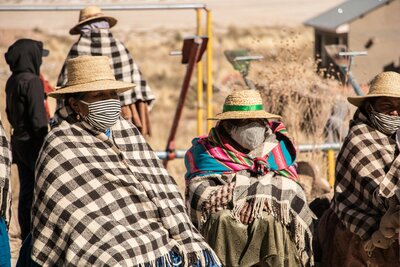 In Colombia, food distributions were organized in departments across the country, including Valle del Cauca, where 3,000 members of the Nasa group received food baskets. In the Amazon region, assistance reached nearly 5,000 people from different Indigenous communities.
WFP's support doesn't always come in the shape of food. In Ecuador, where 25 Awá communities living along the border with Colombia opted for a voluntary lockdown, WFP delivered face masks, gloves and disinfectants to community leaders for distribution to health centres and individuals.
Ecuadorans and Colombians face a climate challenge
Awá and Afro communities on the border are teaming up to protect the shellfish supplies they depend on to live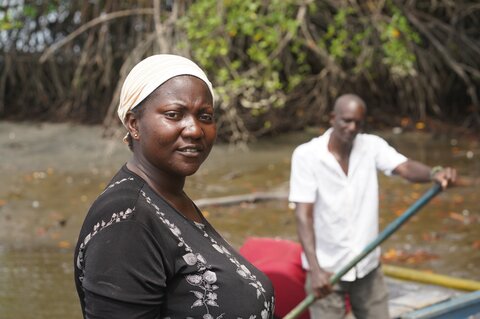 To improve resilience in the face of the pandemic, in Guatemala WFP joined forces with the country's Ministry of Agriculture to donate seeds to smallholder farmers and farming associations in the predominantly K'iche' department of Sololá.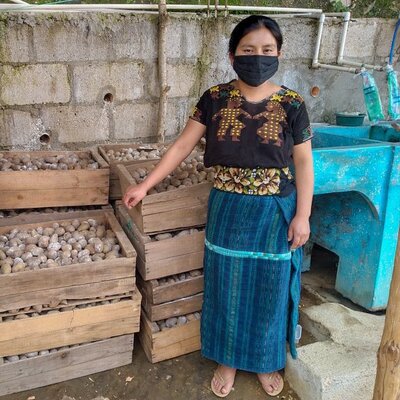 Keeping lifelines open
Indigenous children are among the 370 million pupils missing out on nutritious school meals as a result of lockdown measures.
The Republic of Congo is home to more than 40,000 Indigenous people spread across three departments. Here, the threat of coronavirus, exacerbated by the lack of water, health services, protective equipment and information, further compounds existing hardships related to the effects of climate change, including deforestation and floods.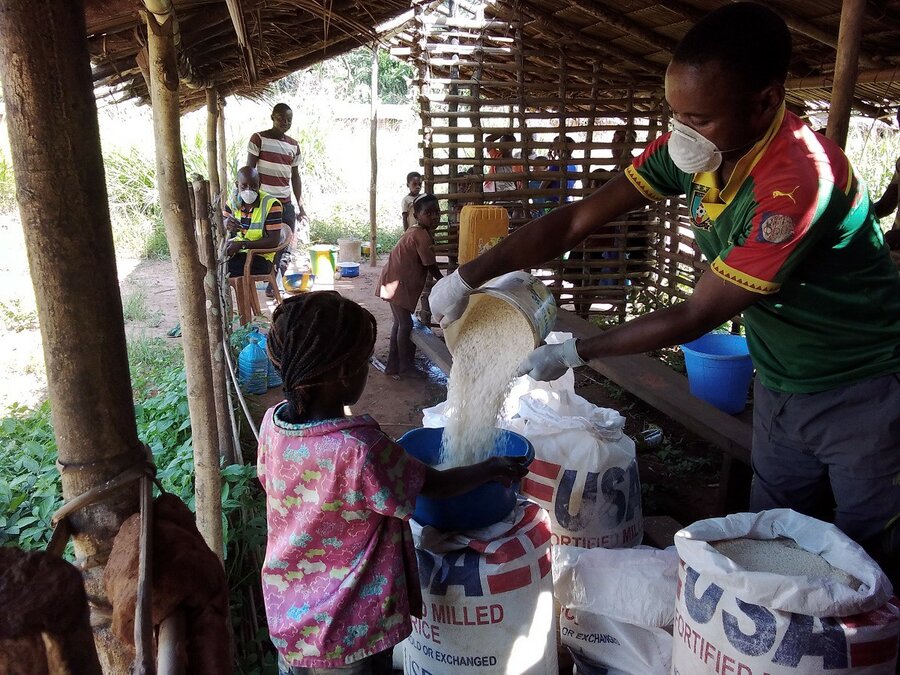 School meals are key to keeping Indigenous children in school, where they can learn the skills they need to succeed in a fast-changing environment. WFP is providing more than 1,600 of them with take-home rations to ensure they do not miss out on the calories and nutrients they need to thrive.
In Lao Democratic People's Republic, take-home food packs provided to schoolchildren from the Akha ethnic group in the Luang Namtha region, help families cope with the hardship caused by lockdown. "I could not leave my village to work on the cassava farm," says one mother. "I went to the forest and the river to find food for my family, but often we went to bed hungry."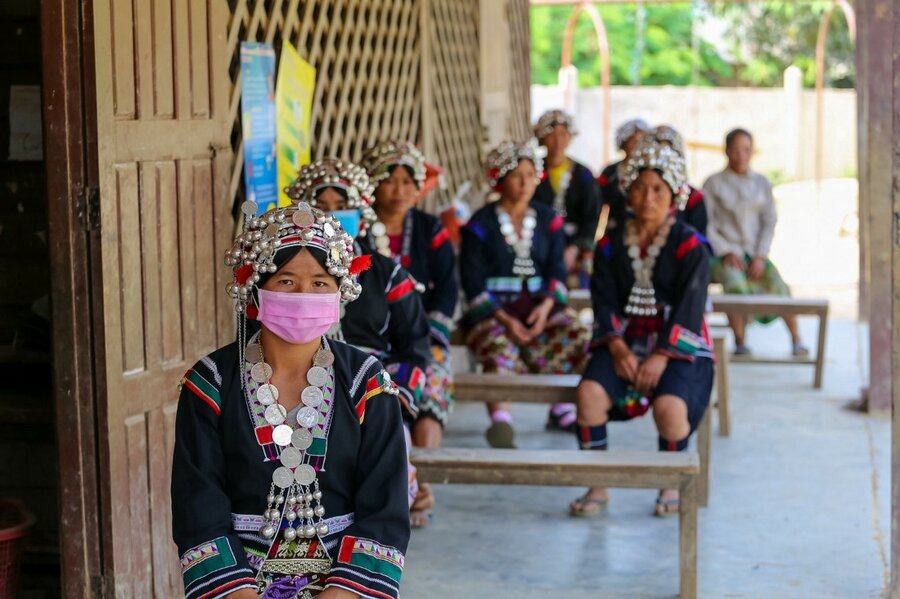 In the Honduran department of Gracias a Dios, teachers opted to deliver food to their pupils' homes in isolated Miskito communities which they reached by riding motorbikes. The deliveries also served as an opportunity to spread awareness on COVID-prevention measures in the local language.
Increased focus
COVID response aside, WFP has been working to improve the food security, nutrition and resilience of Indigenous communities and is planning to increase its focus on them.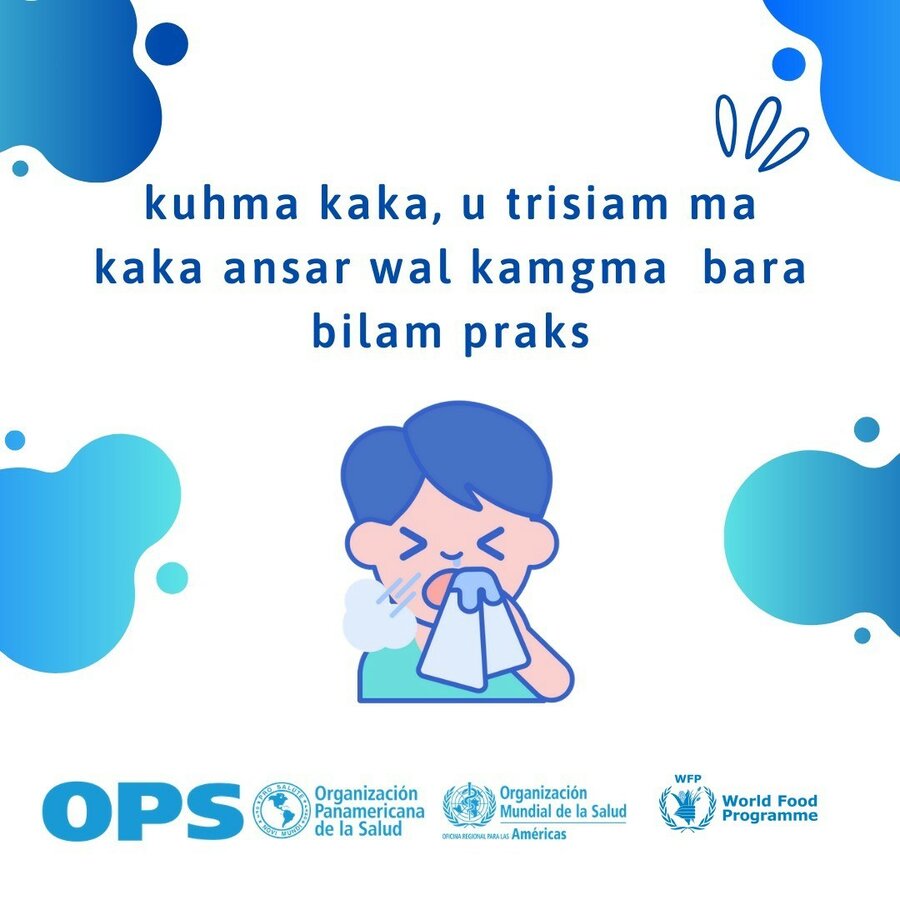 "The pandemic is providing an opportunity to harness traditional food systems and support the role Indigenous communities have in maintaining a healthy environment," explains Anne-Laure Duval, WPF's Protection Team Lead. "This is key to improving food security, resilience to extreme weather events as well as people's livelihoods, and can play a part in inhibiting the release of new diseases."
Duval adds: "Leaving no one behind also requires that WFPs' future programming is firmly grounded in the participation and agency of Indigenous communities, as well as in the protection of their rights."