'Dear people of the world': Two girls in Yemen, two letters for Children's Day
Elaf and Amina are survivors of an ongoing conflict — their displaced families are supported by the World Food Programme. Below, they offer a touching glimpse of their worlds.
, Annabel Symington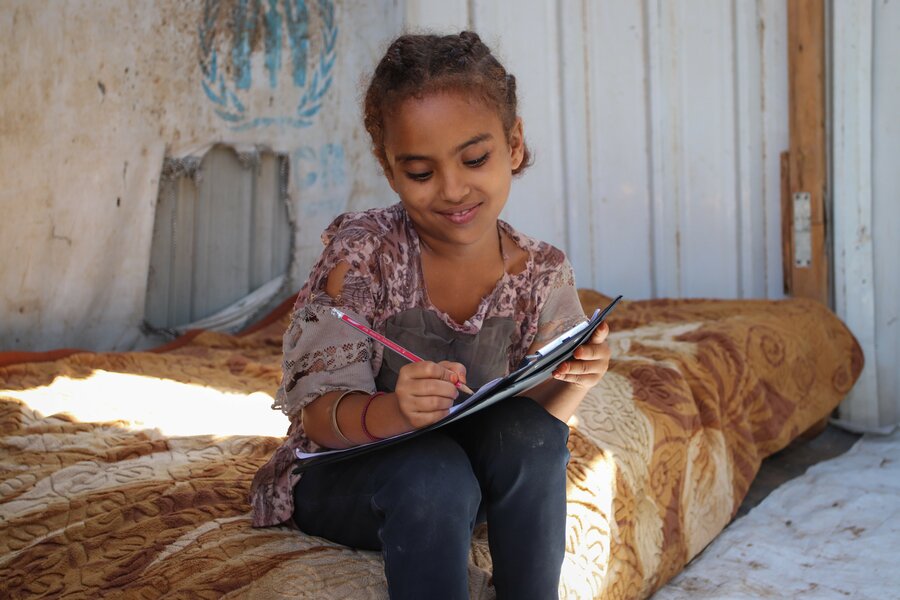 A generation of children in Yemen — where the World Food Programme (WFP) provides food assistance to more than 13 million people — are growing up knowing only war. Up to one in four children are acutely malnourished in parts of the country, which for more than five years has been in the throes of conflict. More than 2 million are out of school.
To mark World Children's Day, we invited two girls from displaced families to explain in their own words what life is like for them.
Hope on the horizon: World Bank and IMF join African Union, EU and UN at talk hosted by WFP
Breaking the Silos event heralds closer collaboration between international financial institutions, governments and…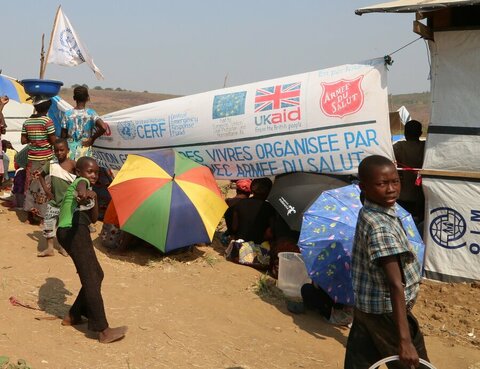 Dear people of the world…
My name is Elaf. I am 10 years old. I have three sisters, one brother, my mother and my father.
When the war started, I was nearly 6 years old. I didn't know that the fear we were living through was called war. I remember hiding in our house from the sounds of bullets and missiles. We saw many people dying every day, but I didn't understand why.
We ran from Hodeidah, leaving all our stuff behind — our home, our clothes, our toys. And we came to Aden where we have no house and electricity. We only have a tent. I felt hunger. It was a pain in my stomach that made me cry.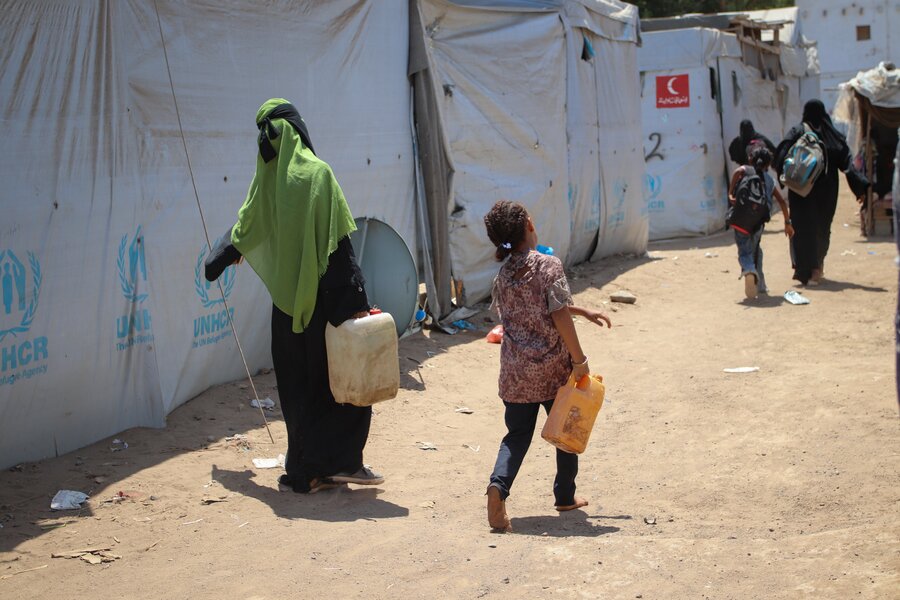 Before the war, my life was normal and everything around was pretty. I used to have pretty things but I couldn't bring them with me when we fled. And we can't buy them again now.
WFP assistance is the main food source for me and my family. With that, we can also buy some other things such as school uniforms and stationery. And pay the school bus fees. And medicines if anyone gets sick. My favourite food is roast chicken but it's too expensive so we can't have it anymore.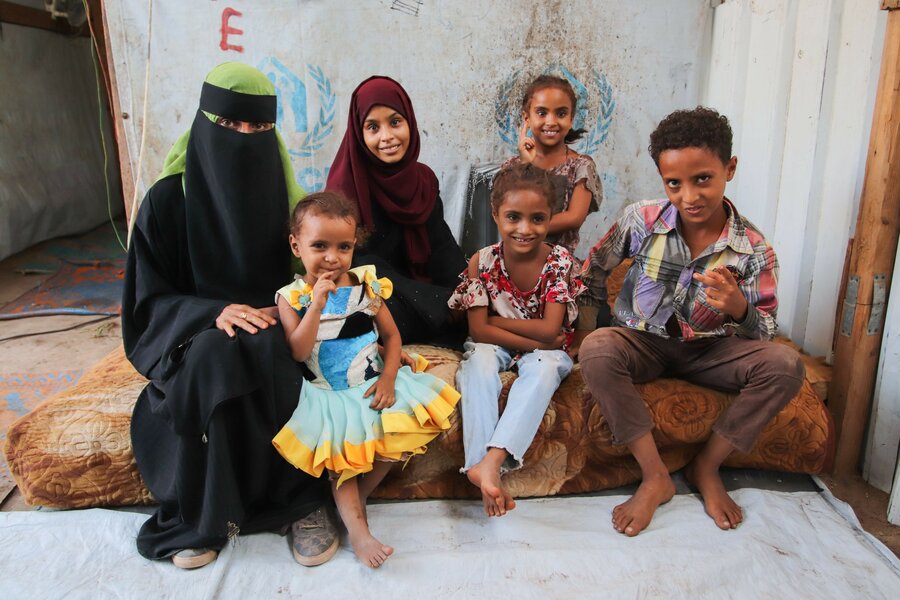 I would love for the people outside of Yemen to hear from me about my life so that they understand our situation. My dreams have changed a lot since the war. I used to have a house, went to private school, and everything was available for me. Now I worry that harm will come to my family or that I will not complete my education. Being educated is what will make me able to build my life and my future.
I wish in the future the war ends and I can return to my home. But I am afraid that the war will get bigger and that we will have to move again.
With love from the camp
ELAF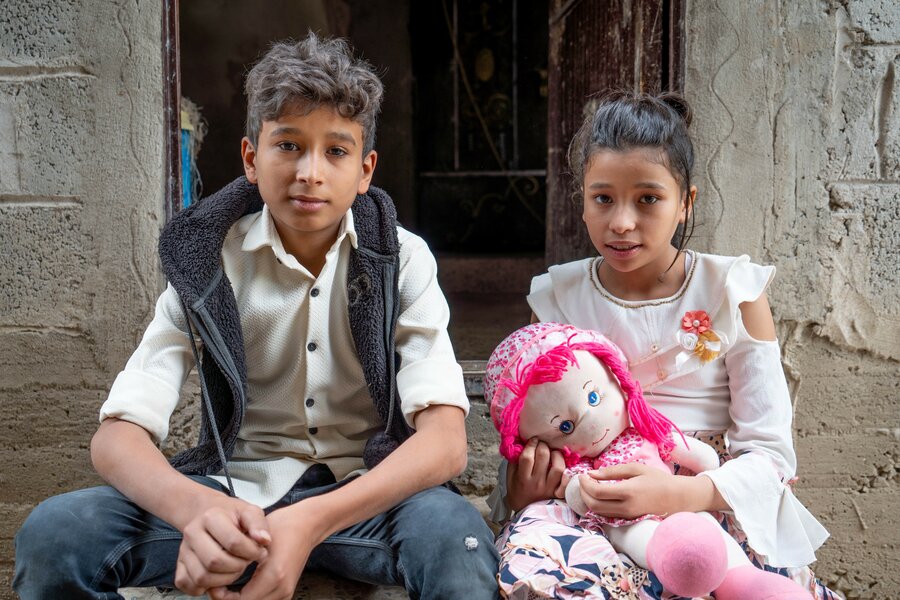 Dear people of the world…
My name is Amina. I am 12 years old and I am from Yemen. I am in the fourth grade and will be starting fifth grade soon. I have four siblings, three sisters and a brother.
My family used to live in Hodeidah. I remember going to school in Hodeidah.
After school, my friends and I would sit together and review what we had learned that day. Then we would go out together to play until sunset. Life was beautiful.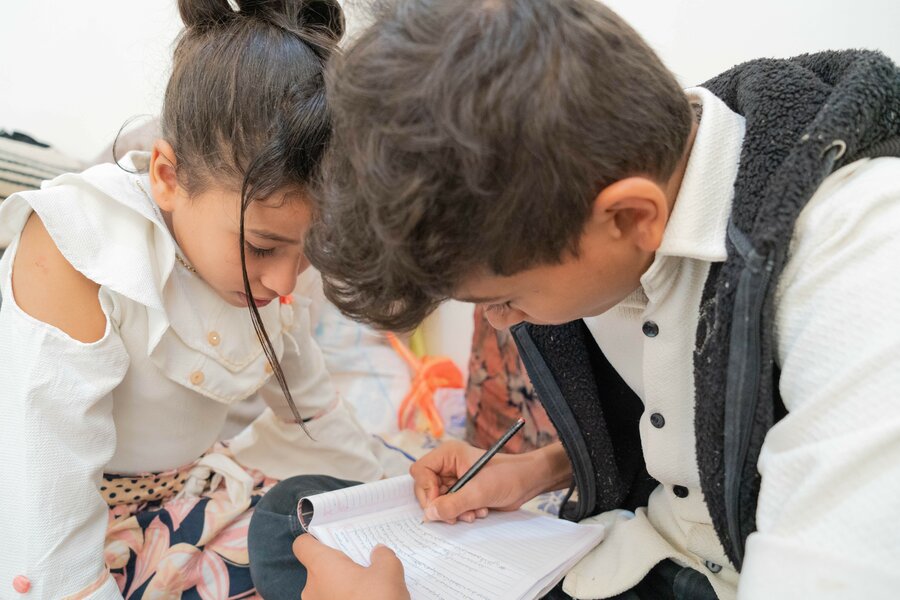 But then the war came. I was 7 years old when it started. I wasn't expecting that to happen. Everything changed. We felt fear. Terrible fear. The bombing was so close to our house. I would run to my parents' arms when the bombing started.
Donate Now | United Nations World Food Programme
Fighting hunger worldwide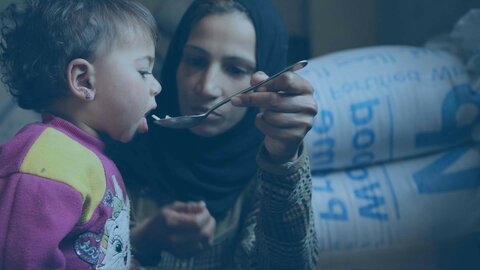 When they hit, my father let anyone who needed shelter into our home. He would call the children's parents and tell them that their children were safe with us. I am so proud of my father. He is a hero. My father made them feel like we are all one family.
I remember the time one of my classmates was injured. Her name was Nada. Nada was hit by shrapnel and her hand was amputated. I asked my teacher about her and she told me what had happened. I felt so sad. I don't know why this happened to Nada. She is not responsible for the war.
The bombing didn't stop. People started leaving my neighbourhood. And then, one day, my father said that there were the only two families left. That's when we decided to leave, too. We fled to Sana'a. When we arrived in Sana'a, we moved many times to many places until we found a house away from the city. It is very quiet here. It is better not to be in Hodeidah.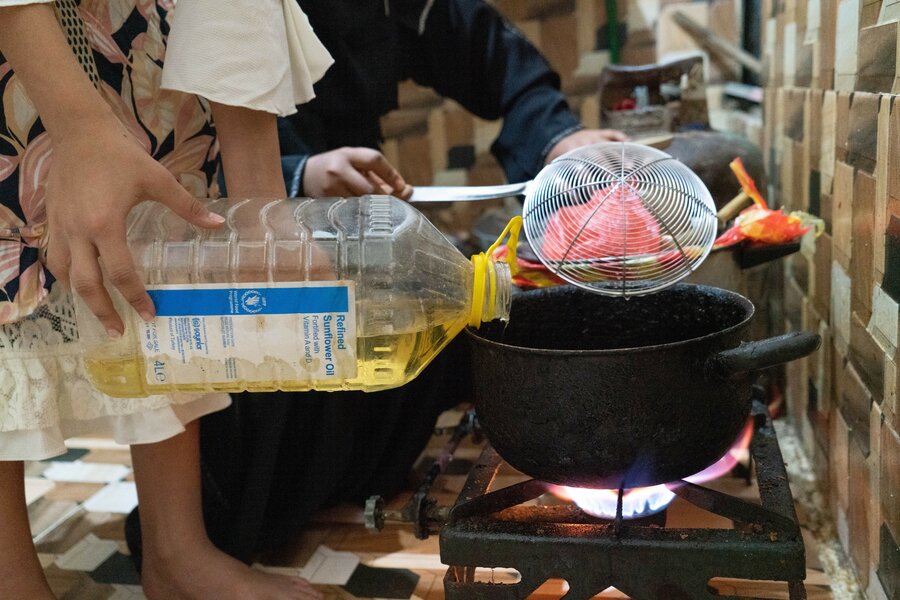 My favourite meal when I was in Hodeidah was chicken and makhlouta [a vegetarian broth], which is a famous dish in Hodeidah. We used to eat it a lot. Here in Sana'a, I remember the last time we ate chicken was last month.
'You can take preventive measures and protect yourself from coronavirus. But war… where can you go?'
Sometimes I feel hungry. I go to the kitchen and find nothing. I have to wait. When coronavirus came, my father told us not to leave the home. It's been hard to stay at home. We tried to buy extra food so we wouldn't have to go out. I missed my classmates. Now, I just want to go back to school.
The thing that worries me most is that the war will go on and on. It will be my future. War scares me more than coronavirus. You can take preventive measures and protect yourself from coronavirus. But war, where can you go? It can always get you — in many ways.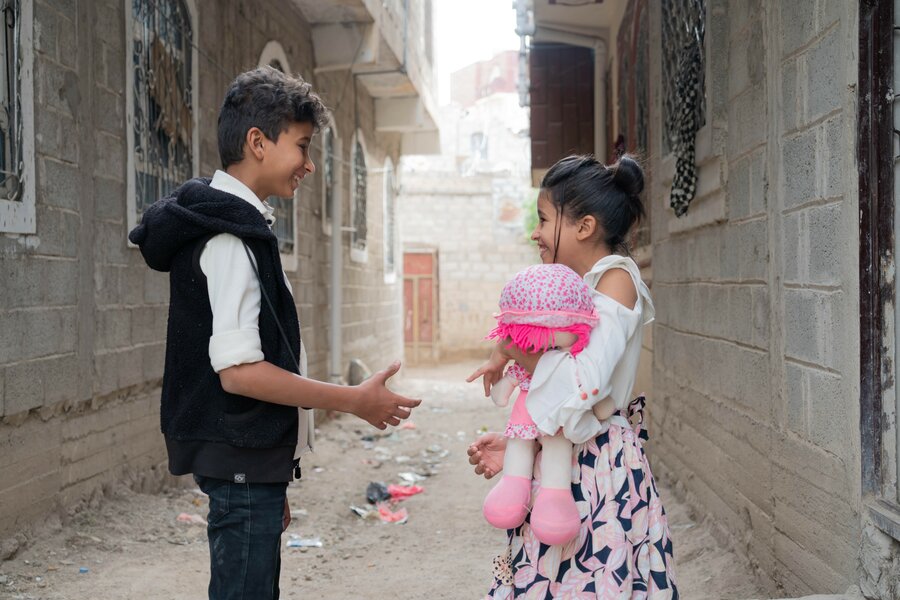 It is not only the bombings. People suffer when their homes are taken away. People die of hunger because they do not have enough food for themselves and their children.
I dream that the war ends and that Yemen is peaceful again. I dream that Yemen is happy again.
Dear people of the world, please don't forget Yemen. Remember my letter. I hope in the future we can be together in peace.
With my love, AMINA