Drone worship: Why sky's the limit for humanitarian WiFi
How the World Food Programme could change how connectivity is brought to emergencies
, Peyvand Khorsandi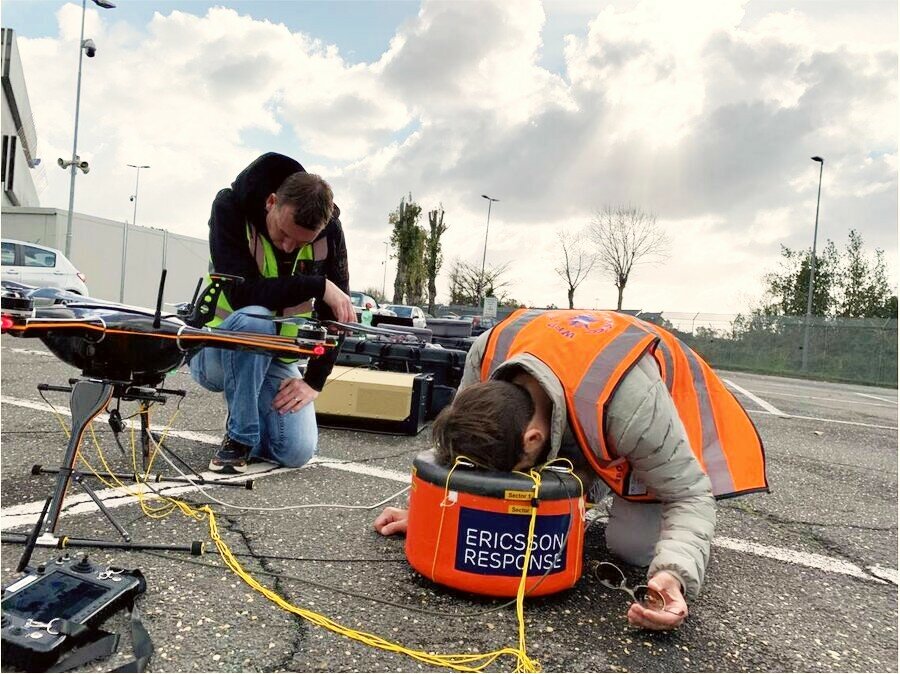 "It's a hotspot – a WiFi network on steroids," says Patrick McKay of 'R2C2', the rapid response connectivity carrier he is flying in the car park of World Food Programme HQ in Rome, Italy.
A keen paraglider, the South African is a drones data operations manager for the organization – in this US$80,000 piece of kit he's found the perfect meeting point for his love of aviation, background in IT… and passion for humanitarian work. 
McKay was in Mozambique in 2019 after cyclone Idai struck, he says. "That was the first emergency where WFP officially operated drones."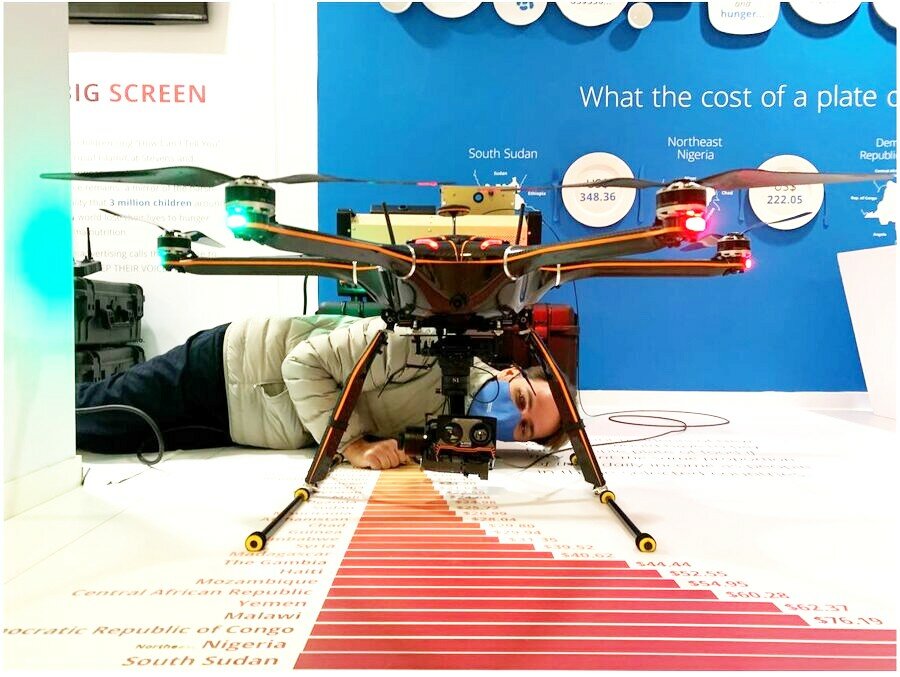 He adds: "When we want to know exactly how many buildings have been damaged in an area, how far the flood reaches, or where potential survivors could be, we send drones out to go and take images across specific areas which allows us to identify all these things ... we either operate the drones ourselves or work with governments we've trained."
Idai was also the first emergency "where absolutely every responder could see what was going on. Normally, it's only the people lucky enough to get on a helicopter", adds McKay. "But we mapped all of the affected areas to such a high resolution, if you dropped your car keys that day you would be able to find them on the map."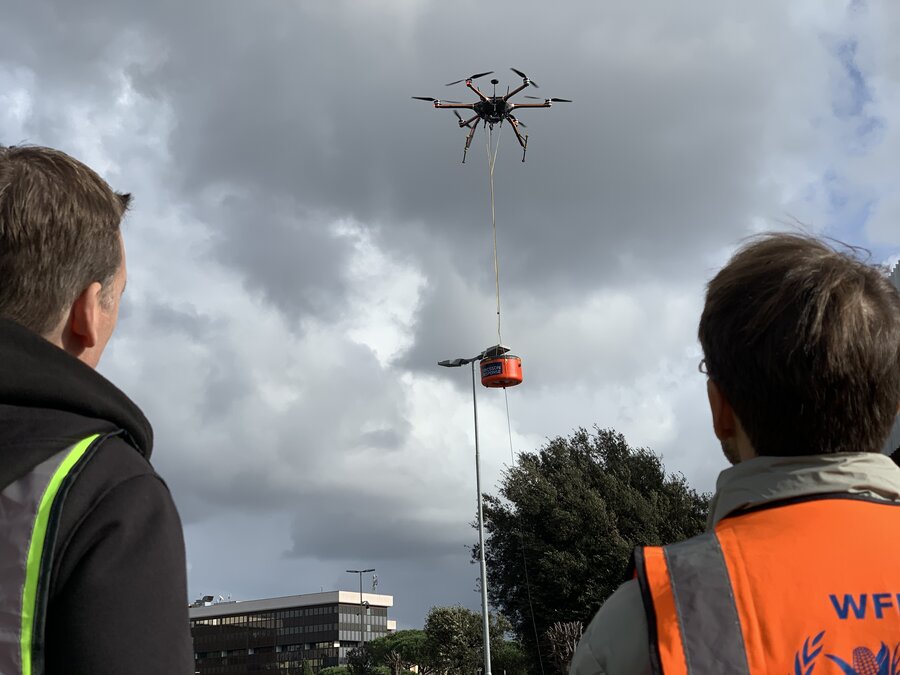 This meant that partners such as "UNICEF could inspect the schools remotely, WHO (the World Health Organization) could go and see exactly what the clinics looked like in areas where they didn't even need to go to."
McKay was concerned that people whose lives had been turned upside down "couldn't tell their family they were alive". Some, he says, would approach him to send WhatsApp messages on their behalf. "Responders had connections, but for a long time the community didn't." 
As consequence, it was impossible for people to reach their loved ones, and difficult to find out what they were entitled to in terms of food assistance.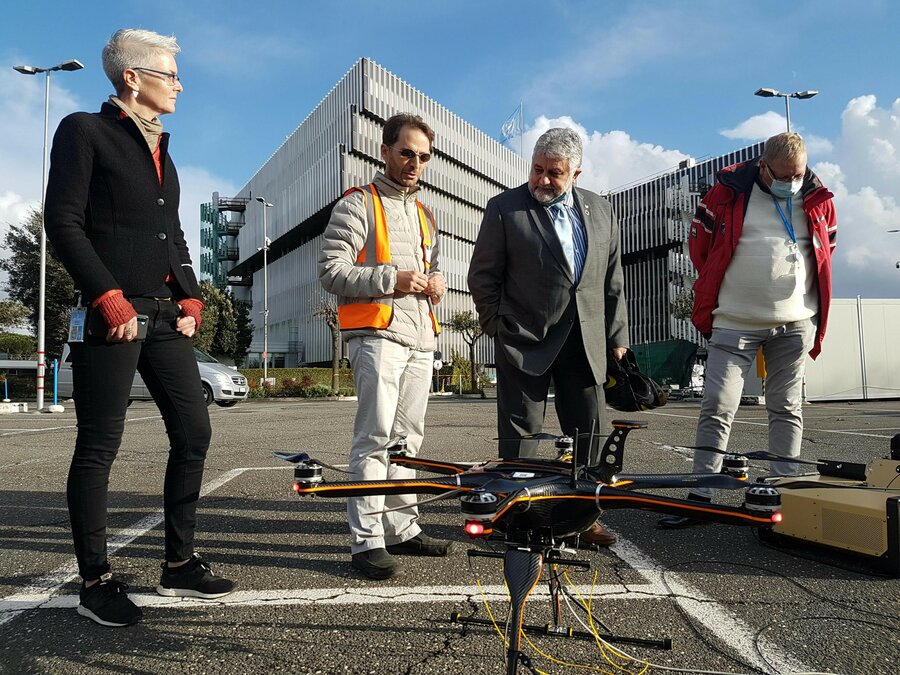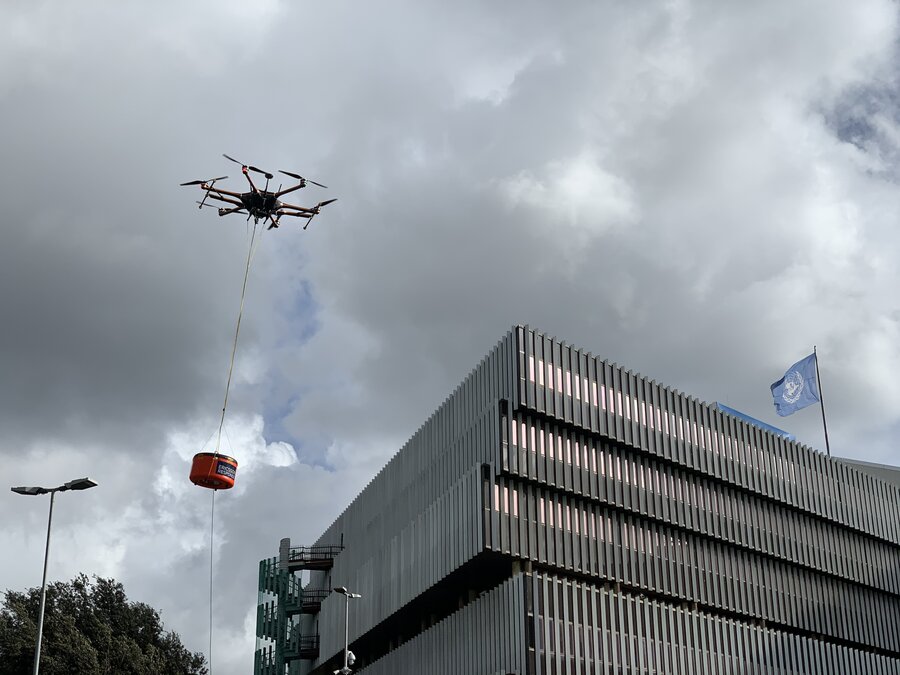 To address this problem, McKay entered his flying WiFi idea into the 2021 Innovation Accelerator Bootcamp – the project secured initial funding and ran its first field test in Lyon in October.
"So in a future emergency we'll be able to use a tethered drone like this to provide connectivity for the responders in the immediate area and the community," he says.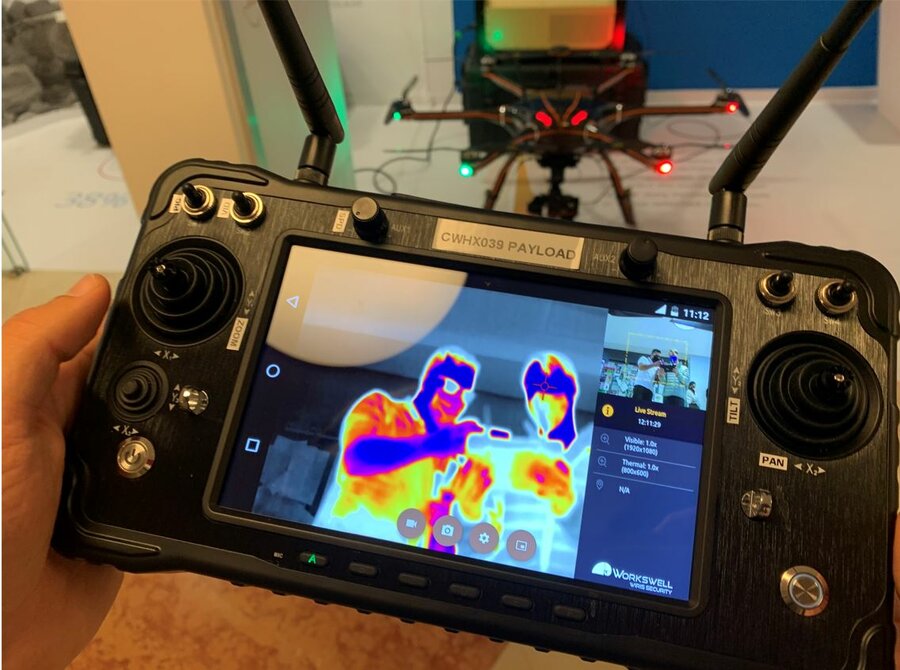 Attached to the drone is a doughnut-shaped orange tub, developed by Ericsson Response, sending out a WiFi signal covering over 3 km sq.  "It's so incredibly powerful and well-tuned", says McKay. 
"We're putting it 100 metres in the air and it can stay there all day long and cover a much larger area. We've increased our coverage area by about 400 times."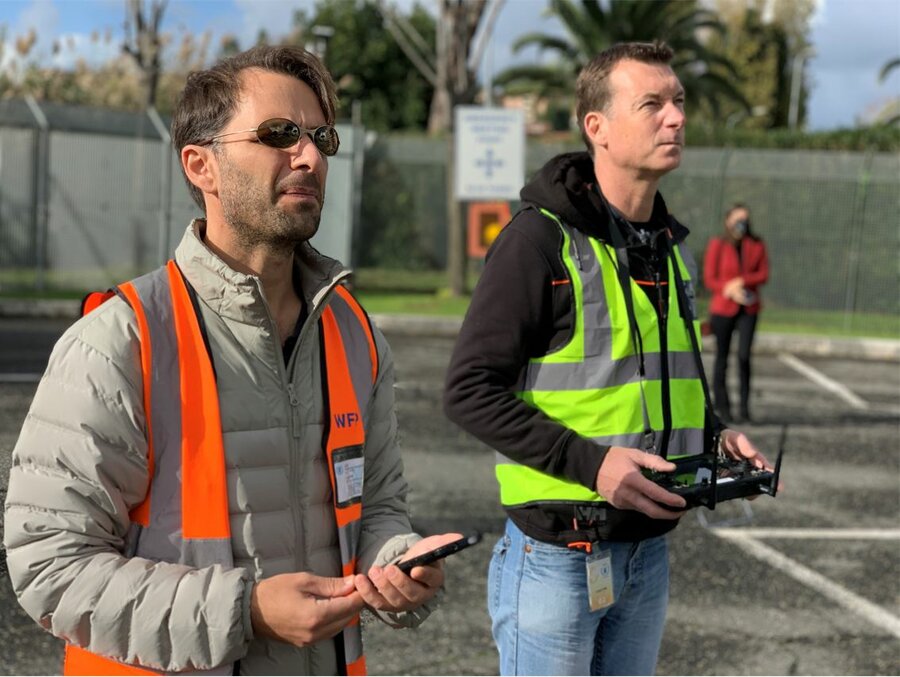 An untethered airship, or blimp, designed by a South African startup Cloudline with support from UNICEF's innovation fund – will allow the drone to offer coverage to a much wider area, if at shorter intervals.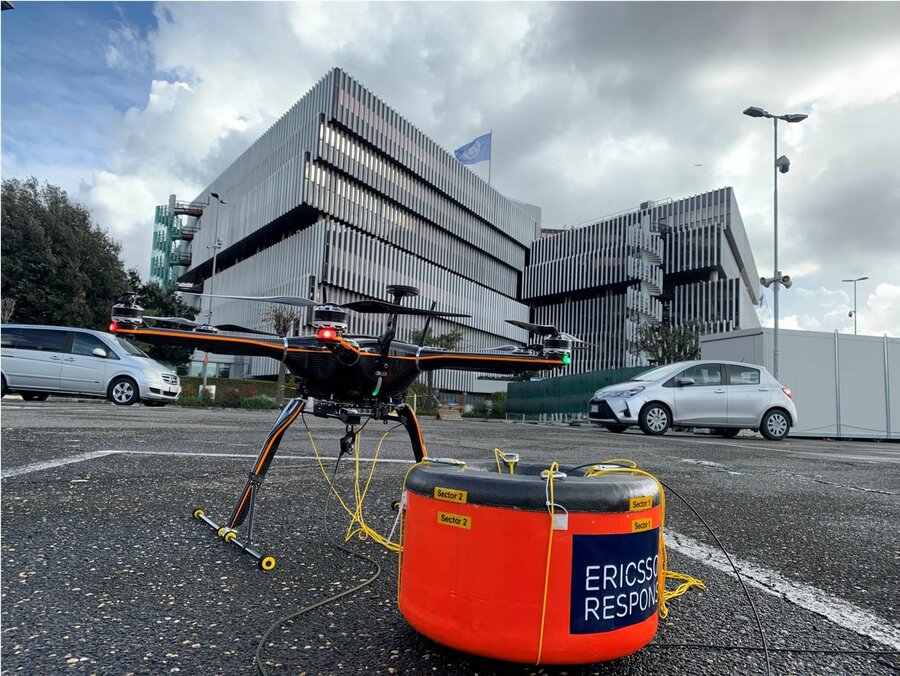 "I suspect when people see the value of this and they see how you're able to reconnect cities really quickly, that will start getting a little bit more money," says McKay.
"Funding is critical but costs may be slashed," he adds. "Once we know exactly what it's capable of, we can actually become a little bit more efficient with the pricing, so hopefully we'll get it down to about US$40,000."
Now is the
time to act
WFP relies entirely on voluntary contributions, so every donation counts.
Donate Today