El Salvador: The cup of coffee that changed Moisés' life
Despite the great challenges faced by youth in El Salvador, becoming a barista has given Moisés the opportunity to pursue his dreams
, Haydee Paguaga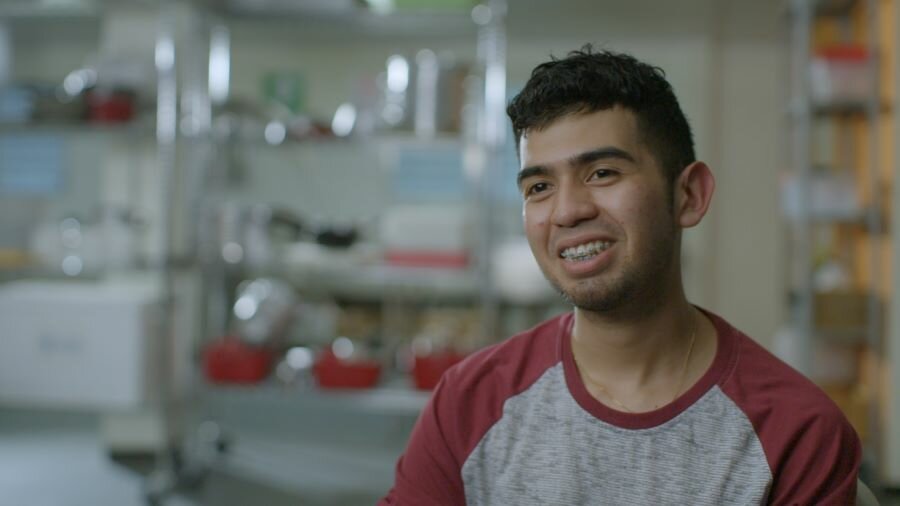 Together with the warmth of its people and beautiful beaches, export-quality coffee is one of the things El Salvador is known for. For 23-year-old Moisés, coffee is what turned his life around.
Like many young people in the country, Moisés has faced several challenges in the pursuit of his dreams.  In a context of violence, mainly associated with youth, the stigma that goes with being young makes it difficult to access job opportunities.  Personal safety is also a concern:  "The only jobs I could find were in areas that were, let's say, a little dangerous. For a young man this is very tough," he explains. 
Moisés lives in the capital, San Salvador, with his mother, grandmother, sister and niece. He describes his mother as his inspiration and rock: "I owe everything to my mother. She has brought me up without support from my father. She has practically taught me to talk, to walk, everything," he says.
In 2017, Moisés joined the gastronomy certification programme run by the World Food Programme (WFP) in a bid to provide young people with alternatives to migration and boost a sense of identity as well as social cohesion, peace and non-violence.
The course included 200 hours of theoretical and practical training in cooking, nutrition, food safety, customer service, personal development and citizenship.
Going back to the classroom was not an easy choice for Moisés. "I thought I was pushing all the weight [of supporting the family] back to my mother," he says. WFP's support by way of food vouchers was instrumental in his decision to complete the course.
"I knew nothing about gastronomy and at the beginning I wasn't very interested," Moisés recalls. "But, over time, I began to like it. And I began to practice at home what I was being taught."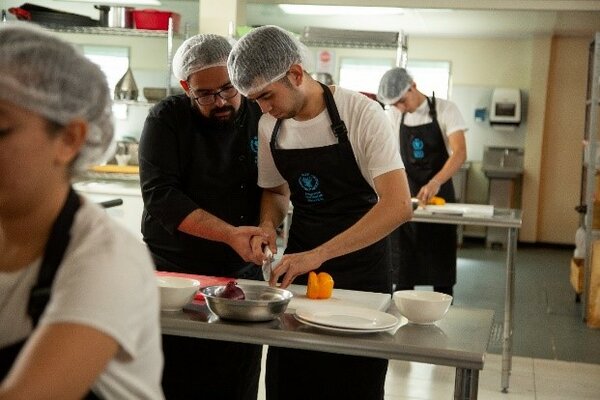 A two-month professional internship, a requirement of the programme, opened the doors for Moisés to find a job in one of the most recognized international coffee franchises in Latin America, where he discovered his passion for "barismo" - the art of making coffee.
After starting as a barista, Moisés ventured into pastry making, system management, administration and customer service. Today he is the administrative assistant of one of the most important stores in the franchise. 
"When I received my first salary, I was so relieved. I wanted to give it all to my mother, but she told me to keep most of it, as I might need it in the future," he says. "I am very happy, I never thought I would one day be managing a shop, leading a team of people."
After years of violence which affected mainly the country's youth, in 2019 the Salvadoran government started implementing strategies aiming at reducing the number of killings. On 3 November 2020, the country reached the important milestone of 33 days without homicides.