Tropical cyclone Amanda compounds coronavirus-hit El Salvador's problems
World Food Programme needs US$8m to provide urgent food assistance as country reels from worst storms since 1998
, World Food Programme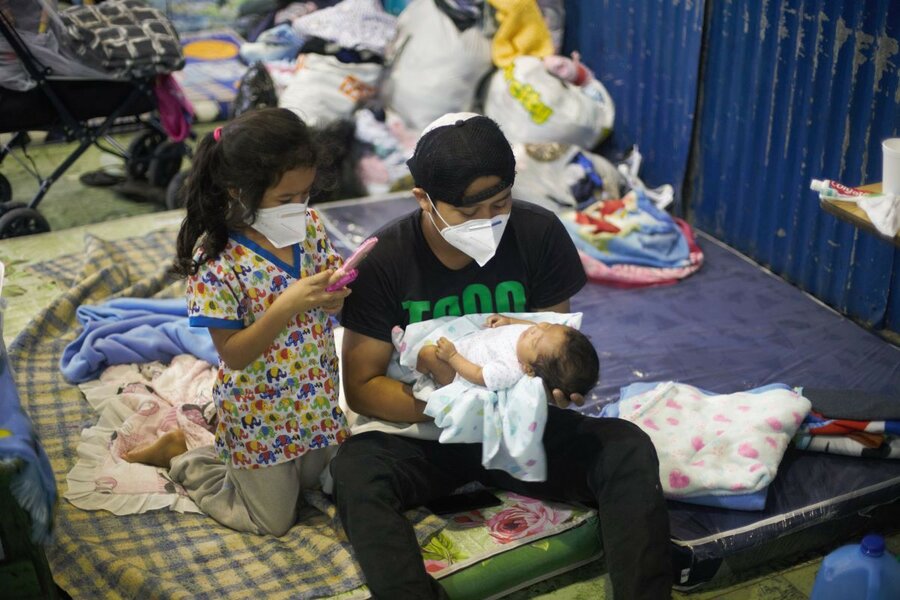 By David Fernández and Simona Beltrami
Gerson Alexander Vásquez stands cradling his newborn daughter in his arms, trying to soothe her as she cries incessantly. The room around him is strewn with mattresses and blankets. Little tables with food provisions are propped up against the electric blue wall panelling of this school-turned-shelter in El Salvador's capital, San Salvador.
Gerson and his family had to flee in the middle of the night as floods caused by tropical storm Amanda swept through their home, making it uninhabitable. "We try to keep smiling for the children so they do not see the pain we feel," he says. "It's hard to be thrown out onto the streets, but we are grateful we all managed to get out alive."
A mixture of sadness for what was lost and gratitude for pulling through resonates across the shelter. Stephanie Jazmín Parada tells of how her family of seven managed to escape. "Neighbours kept shouting that we should not run on the rooftops as they were rotten [and could collapse] but we had no other way out," she says. "It is sad to see all that my parents made sacrifices for is now lost."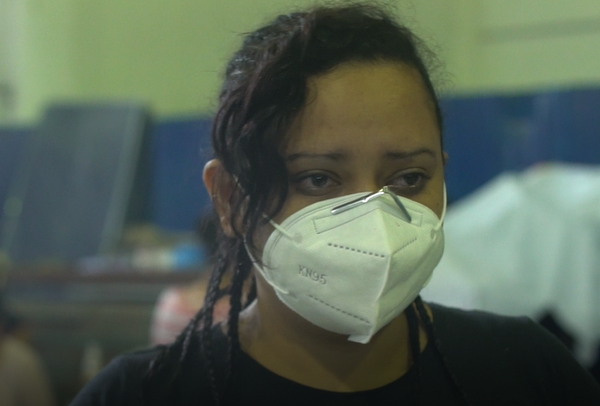 As a result of the extremely heavy rains — the worst seen since Hurricane Mitch wreaked devastation across Central America in 1998 — thousands have lost everything. The World Food Programme (WFP) estimates 336,300 people living in urban and rural areas may not be able to feed themselves.
On 6 June, WFP and the City of San Salvador began distributing food to 5,500 people in 73 shelters located in the departments of San Salvador, Sonsonate and La Libertad.
'We had to throw away everything — the mattresses, our clothes, everything was drenched in mud'
"Tropical storm Amanda is a tragic reminder of the fact that, while the world is focusing on efforts to contain the spread of the coronavirus pandemic, the lives and livelihoods of millions continue to be threatened by hazards such as weather-related disasters," says Miguel Barreto, WFP's Regional Director for Latin America and the Caribbean. "The poor and vulnerable, many of whom were already under heightened pressure from COVID-related measures that restrict their ability to go out and earn a living, are bearing the brunt of this."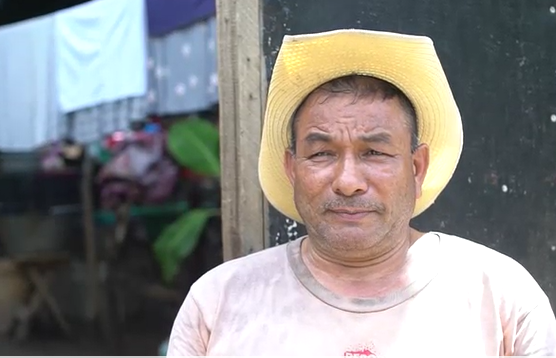 Standing in front of his house in Valle Dorado, La Libertad department, José Gregorio Aguilar recounts how the water quickly climbed up to window-level. He reflects on the impact the flooding will have on this rural area, where "there are no rich people — only the poor live here," he says.
These are people like Dora Alicia Escobar. A widow, she stands in shock in the home — which she lovingly calls her casita — built by her late husband. "We had to throw everything away: the mattresses, our clothes, everything was drenched in mud," she says. "We could only salvage a few things but had to throw everything else out. My kitchen is made of wood and all this water is making it rot."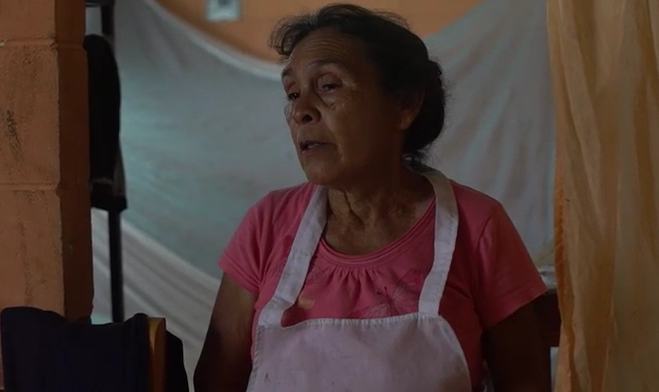 Dora Alicia is supported by her two sons and one grandson who, like many in the area, rely on casual jobs for a living. "They sometimes get some work, but now [during the pandemic] there has been no work," she adds.
With floods in the poorest areas, major roads cut off and massive infrastructure damage, WFP's Country Director Andrew Stanhope says, "In my 24 years in El Salvador, I have never seen rain like this — maybe back at the time of hurricane Mitch in 1998 or hurricane Stan in 2005."
He adds: "What is worse, tropical storm Amanda hit us right at a time when we are battling a pandemic and people are struggling because of the loss of income and livelihoods caused by COVID-19."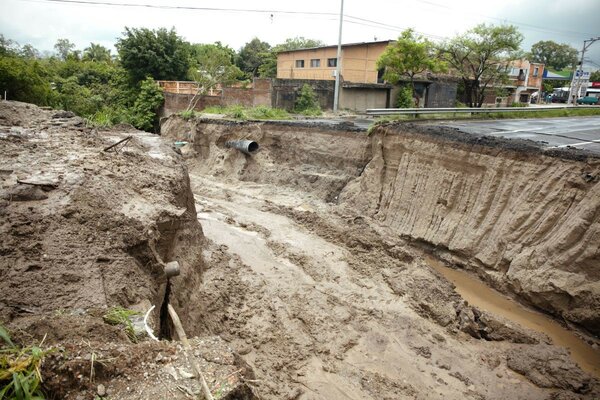 WFP needs US$8 million to provide urgent food assistance for two months to 153,500 people in severe food insecurity in El Salvador. This is in addition to the US$19 million required to support the Government in its response to coronavirus.
"The international community must not turn its back on the thousands of Salvadorans affected by the tropical storm Amanda while already facing a pandemic," Miguel Barreto says.
DONATE to help WFP save lives and change lives. And learn more about our work in El Salvador