From fingers on triggers to green thumbs
A group of former Farc rebels in Colombia is growing crops for the World Food Programme's school feeding service
, Alexis Masciarelli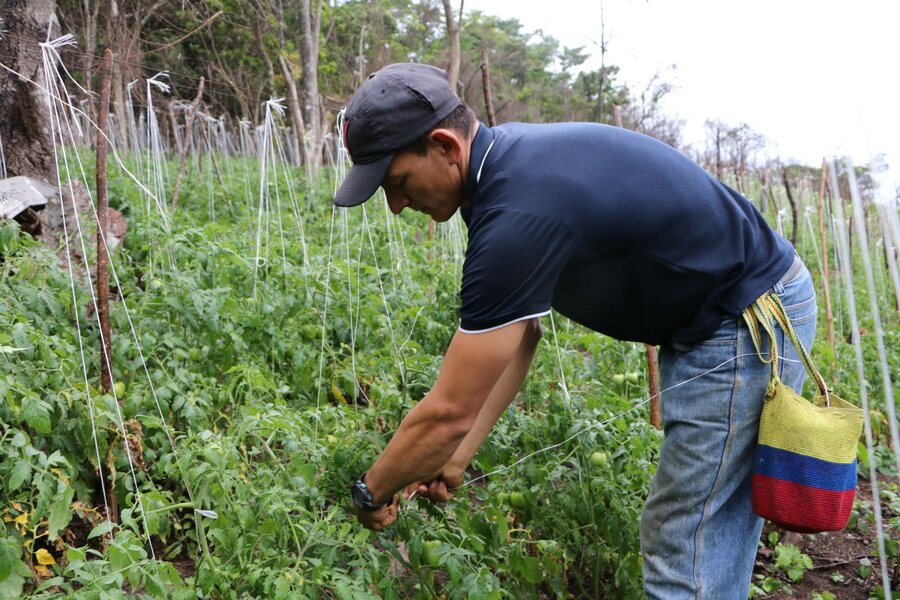 Despite the bad weather, Marcos Martinez is out in the fields on the mountainside. With a small group of fellow workers, he ties young tomato stems with string to protect them from gusts of wind. The tomatoes are still green and small, probably over a month away from harvest — and a successful harvest is critical for the planters and their community.
Martinez was only 15 when he joined the Revolutionary Armed Forces of Colombia (Farc). He fought in rebels ranks for 23 years, eventually leading one of the armed fronts in La Guajira province, in the north-east of the country, on the northern tip of the Andes, near the border with Venezuela.
In 2016, after more than 55 years of civil war, a peace accord was signed by the Colombian government and the Marxist-Leninist insurgents.
Having surrendered their weapons, a group of former Farc fighters set up a cooperative, with World Food Programme (WFP) support, in La Guajira — it produces tomatoes and bananas for the lunches of local schoolchildren.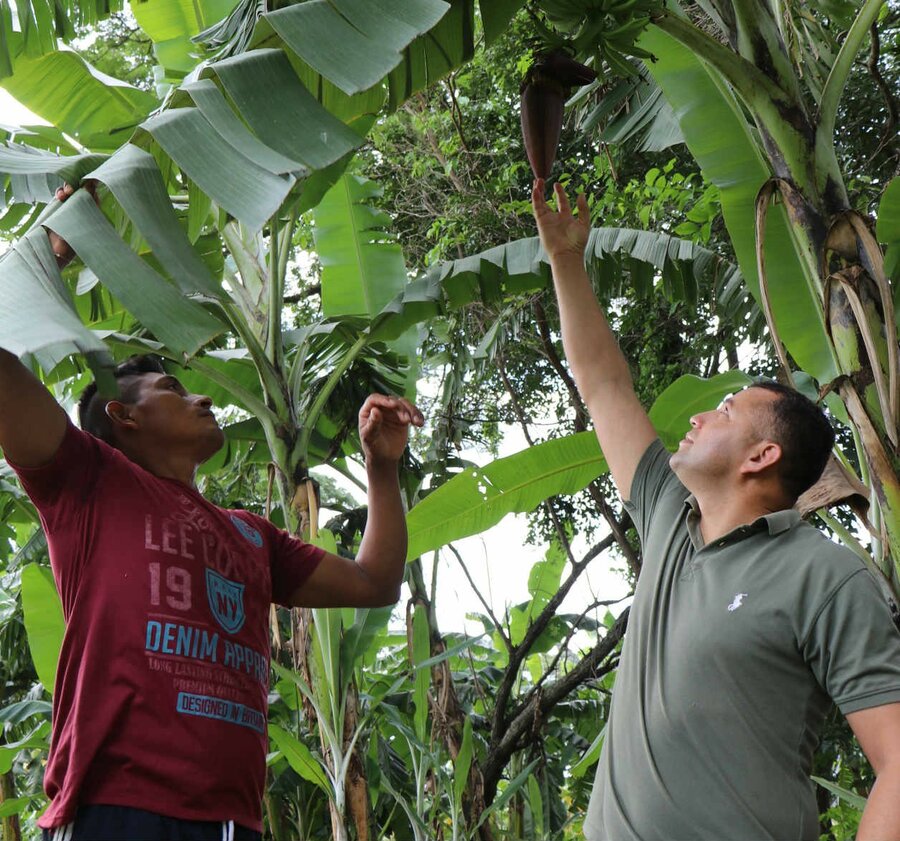 In his new life, Martinez is the manager of the agricultural cooperative. He leads a team of more than 40 fighters-turned-farmers.
"It's been a total switch in the life of the guerrillas," he says. "We used to fight on this same land. We knew the terrain very well. In fact, we knew that it was good for agriculture because we had — and still have — a very good relationship with local farmers. As part of the peace process, we too have become farmers."
When his unit, the Frente 59 (59th Front) disarmed, its members, men and women, were given funds they invested in cattle. It was the first step of their new life as civilians. Today, herds of cows roam in the fields of their Granja Nueva Colombia (New Colombia Farm). The former fighters have expanded their activities with a focus on sustainability.
With support from the United Nations Verification Mission in Colombia and WFP, they have built warehouses and irrigation systems as well as homes for their families, who could settle after spending years in the forest.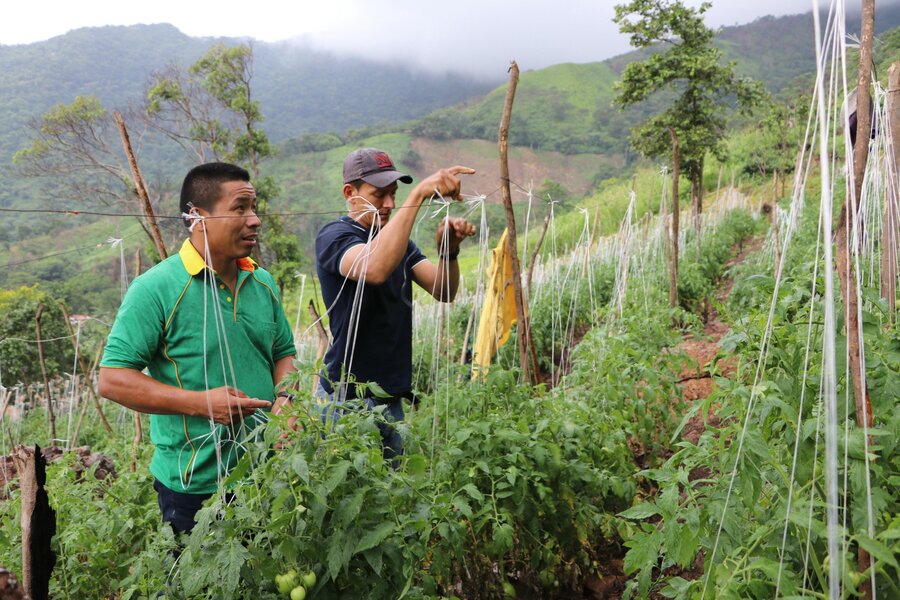 The growers have acquired farming and marketing techniques as well as computers, tools, fertilizers and tens of thousands of plants cuttings. "It was bare land here. Everything you see has been built in the past two years," says Martinez. The fruit of their labor is now reaching local markets, literally.
Between April 2018 and March, they sold 16 tons of tomatoes and more than 100,000 bananas.
Part of the local product has been directly purchased by WFP to redistribute to La Guajira province's school feeding programme. In fact, 90 percent of the tomatoes and 10 percent of the bananas consumed in the local schools come from Granja Nueva Colombia.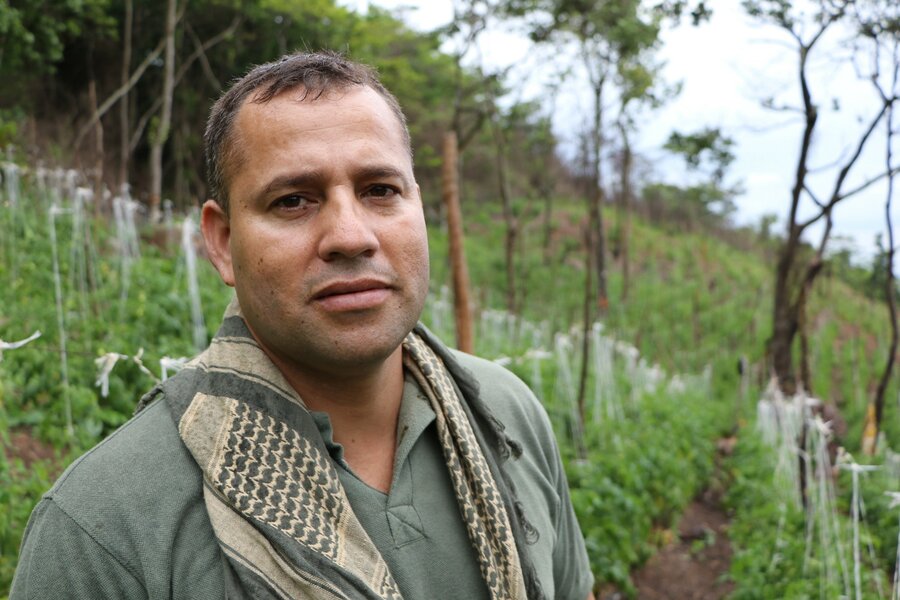 "It is important and exemplary that the hands of former fighters now deliver tomatoes to the mouths of children. We are very proud to be able to contribute our bit. This is about making peace," says Martinez. "WFP's support has been very important to create this connection between ex-combatants and the community, in particular with children."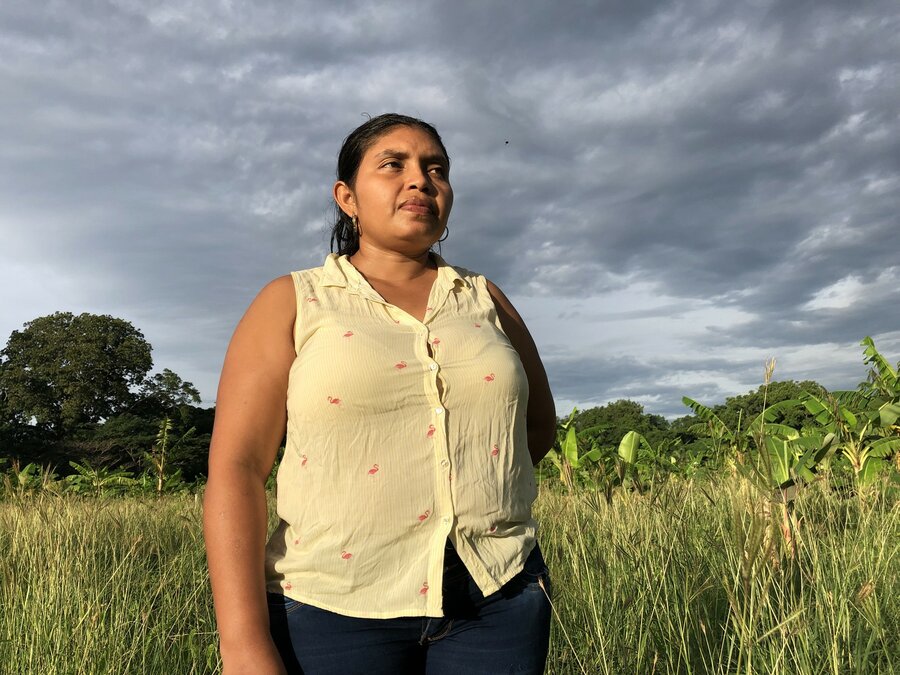 The experience of the Granja Nueva Colombia collective represents one of the many positive examples of ongoing efforts to reintegrate former militants into society. WFP's backing empowers individuals to live new lives while both developing rural areas and keeping the peace, which is key to eliminating hunger.