Here's what inspired Anny to become a humanitarian
Staffer reveals her passion for role and one heart-rending moment she will never forget
, Domenica Sabella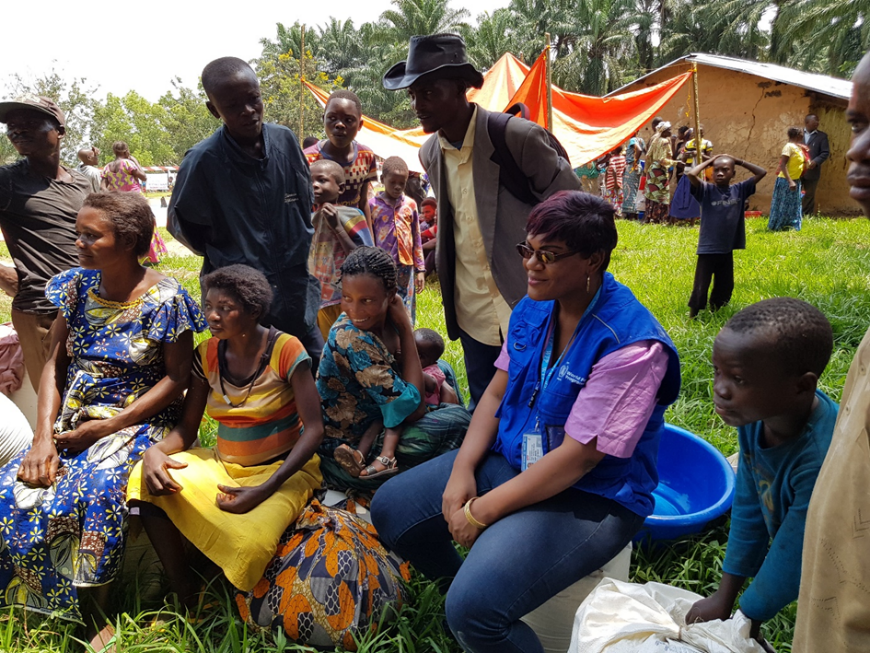 The Kasai Region in the Democratic Republic of the Congo (DRC) in Central Africa is home to one of the world's most devastating humanitarian crises. An outbreak of violence in the once-peaceful region has forced hundreds of thousands of women, men and children to move time and time again. A staggering 1 in 4 Congolese caught in the Kasai crisis is severely hungry. The World Food Programme (WFP) is helping feed 400,000 people, but if it had more funding, it could be doing so much more.
For Anny Tchowa, Head of WFP's Office in Kananga, Kasai Central province, the situation is all too familiar. A 14-year veteran of WFP, Anny has worked in Mauritania assisting Malian refugees and in Guinea during the Ebola outbreak that ravaged West Africa. Here Anny reflects on what it is like to work in some of the most complex crises.
Your assignments have taken to you a myriad of countries facing conflict, pandemics and hunger. What is the biggest misconception about working in the field?
That it's too difficult, if not impossible.
When I was on assignment in Burkina Faso, I mentioned to a colleague that I was going to a much smaller office in Dori. He wished me good luck. Perplexed and curious, I asked why. It turned out that people going on mission there found the area hard to live in. I asked if there was a single person living in Dori, because if there was, then I could live and work there too.
Field offices are often in remote areas, where the weather can be harsh and circumstances difficult. And yes, it can be trying. Even so, the Country Directors and the organization take all the necessary precautions to ensure that staff are safe in the field.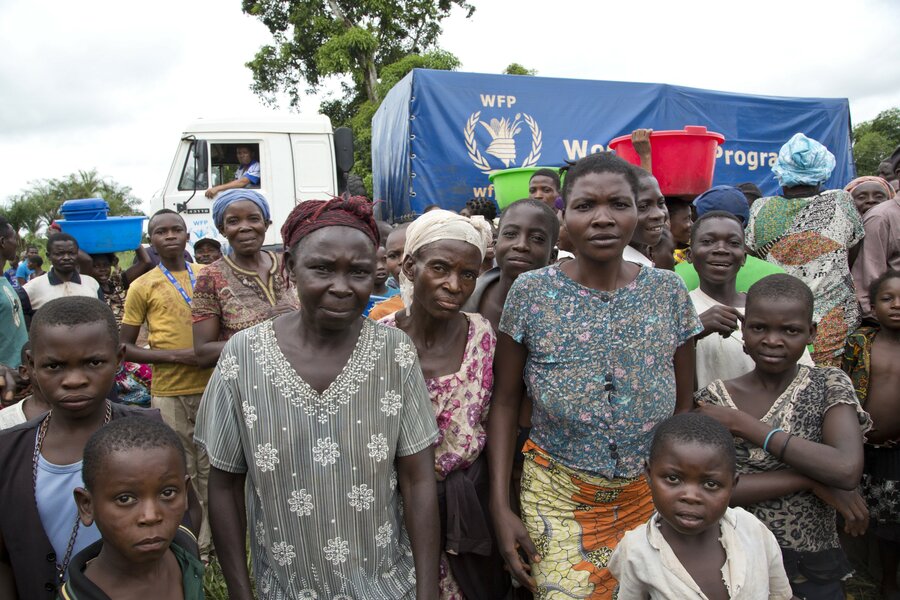 Let's go back for a second to life before the field. What inspired you to become an aid worker?
I grew up in Ngaoundéré, Cameroon. There were many poor families in our neighbourhood. When I was a child, my siblings and I were upset to know that many children our age did not have enough food to eat or clothes to wear. We would give them rice, meat and sugar from our house, and our clothes too. After university, I did my graduate work in food sciences and technology.
And WFP? When did you join?
When I was still studying at Ngaoundéré University, I sent a letter to the WFP office in Yaounde to ask for an internship but I did not receive a reply. Fast forward a couple of years, I noticed there was an office a short distance from my family home in Ngaoundéré. A couple of years after that, I interviewed for a position for what was then called a Commodity Tracking System (COMPAS) Assistant. From receiving commodities to delivering them to cooperating partners, it was my job to enter all the data concerning food movement in the operation. I became the head of the N'Gaoundere office, managing the Douala logistics corridor, and eventually worked with Malian refugees in Mauritania and in Madagascar.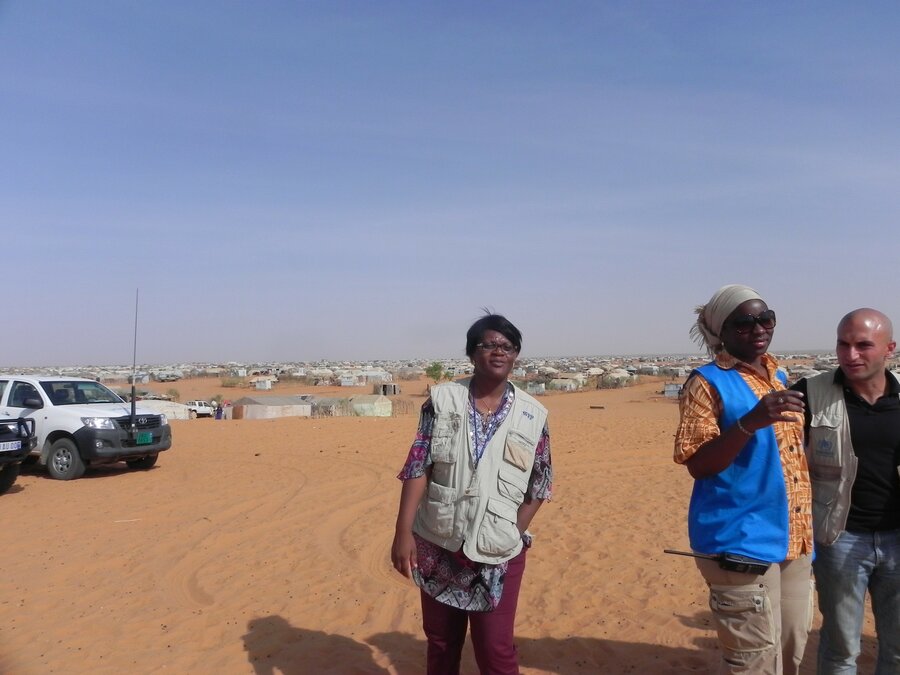 And now you are leading WFP's emergency operation in Democratic Republic of Congo. What has that been like?
I arrived in October 2017, just when the Kasai region was declared a Level 3 (L3) emergency — the global humanitarian system's classification for the response to the most severe, large-scale humanitarian crises — due to intense conflict that had displaced more than a million people, mostly women and children.
Kananga is located in a conflict zone where fighting has been ongoing since 2016. Before that, the Kasai region was relatively peaceful and development activities to combat poverty were the main focus.
In Kananga we had to start the operation from scratch and scale up to reach hundreds of thousands of people. Today I manage a team of 40 people, of which 30 percent are women.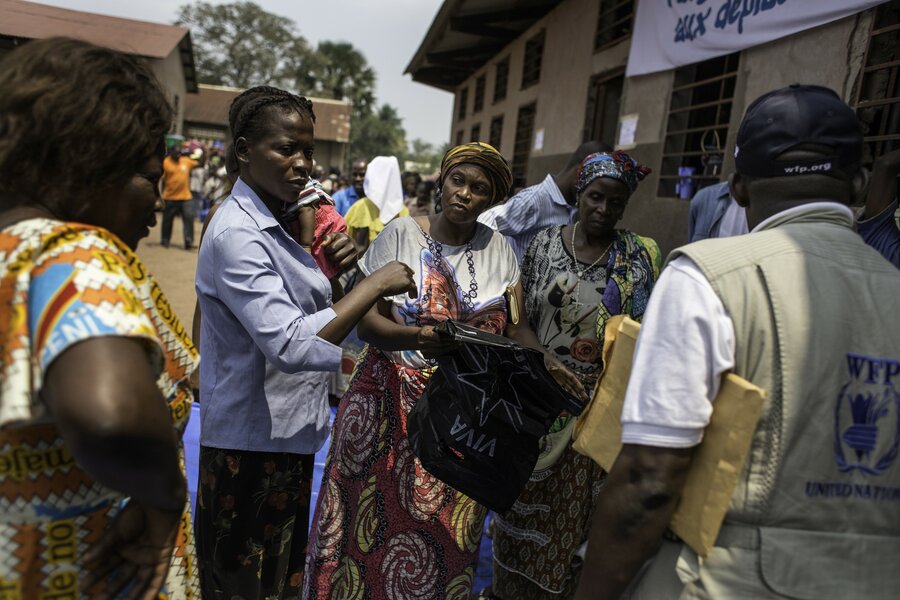 What has been your most memorable experience to date? Does something stick out in particular?
Ebola. I was in Guinea during the regional emergency in 2014. At times the local community accused humanitarians of bringing Ebola to their country. It was scary. The team did its absolute best to avoid contracting the disease — we followed the medical unit's guidance to a tee.
Sometimes I would travel from one village to another to make sure that people in quarantine received their food ration for 21 days. It was heart-breaking to see how the epidemic turn children into orphans. I still remember a family from Faranah with 18 orphans. When I first received the data from UNICEF, I thought that it just could not be right.
When my assistant and I got to the village, we wanted to know about the family. We were met by an 80-year-old woman. Because she did not speak French, a neighbour helped translate. When we asked about the 18 children, the woman started to cry.
Ebola claimed three of her four sons and all four daughters-in-law. She was left with 18 grandchildren. We assisted the orphans for one year. Before we stopped the assistance, I travelled back to Faranah to explain that the assistance would be ending because of funding reasons. It was one of the hardest conversations I have had.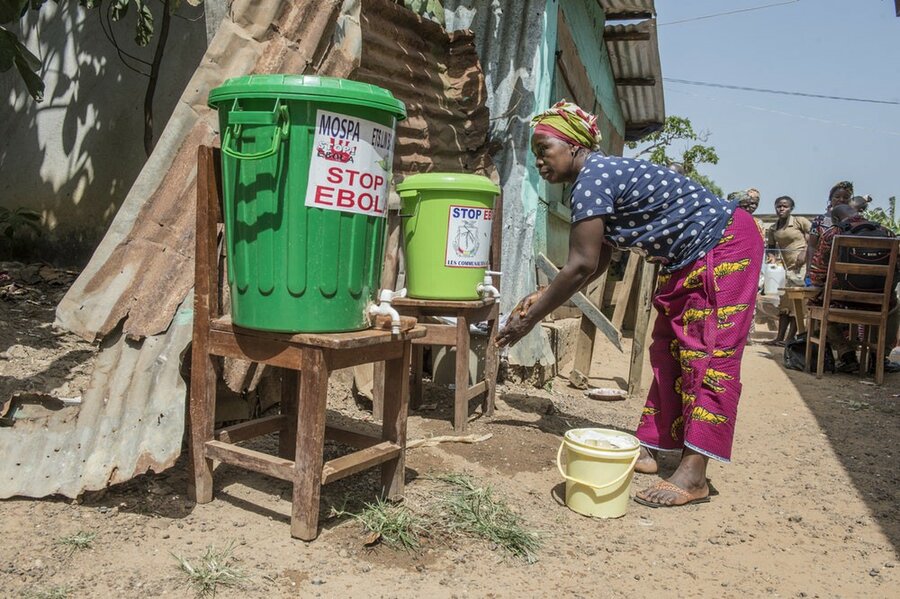 You work with staff members, each with a different background and experience level. How do you mentor new staff, especially those who might not have emergency experience?
As a leader I have to be patient. Not everyone on my team has worked at a UN agency or in a crisis. If there is a mistake, I explain the mistake, and we work on resolving the problem together. I always tell staff that if a single beneficiary does not receive food at the end of the month, then for me that is failure.
If you could bring one message to the world about the people you assist, what would it be?
These people — children, adolescents, women and men we call beneficiaries — for reasons that often do not depend on them, have been weakened. Sometimes they are close to us, sometimes they are from distant places. They need the attention of everyone. They need their livelihoods restored. I think that when we work as humanitarians, we have to keep the focus on the people we help.
Read more about WFP's work in DRC
— From an original story by Jacques David