How blockchain can power efforts to empower women and girls in Bangladesh
Blockchain enables families to access food assistance using a QR code
, Vincent Matak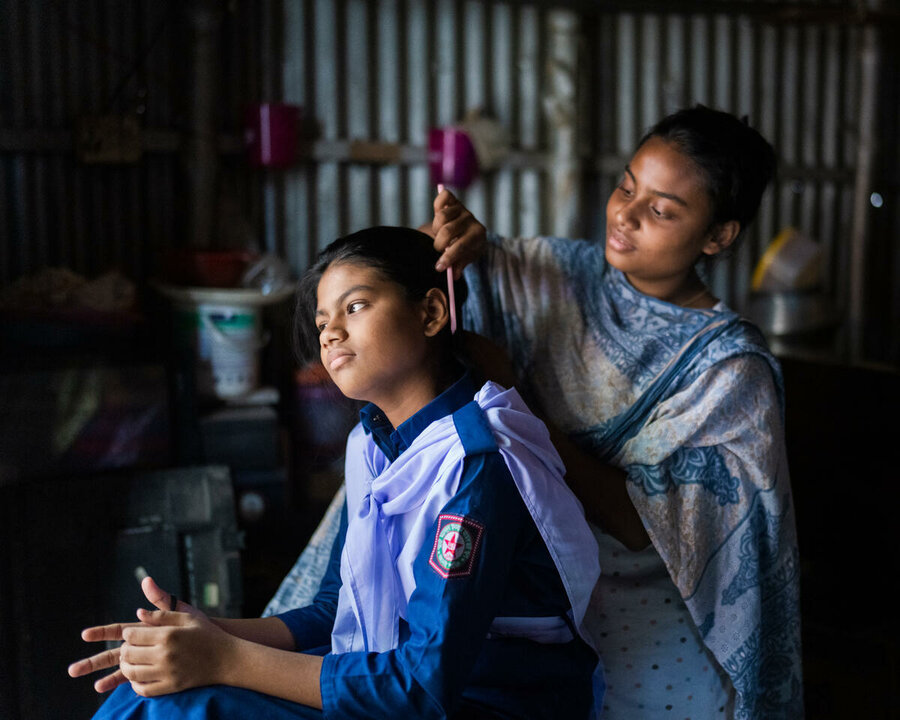 Dalia lives in a tin shack with her two daughters in the urban slum of Duaripara in Dhaka, Bangladesh.
She is among 25,000 people who live in this slum, many of whom have come searching for a better life from the countryside that bears the brunt of climate change-induced flooding and cyclones. 
Slum conditions can allow for widespread disease if not carefully managed. The lack of running water, for example, means many families share makeshift loos, and women and girls do not have access to sanitary products.
Despite these challenges, Dalia and her two teenage daughters are optimistic.
WFP uses the blockchain-based platform known as Building Blocks to provide Dalia and people in more than 3,000 other households with support to buy nutritious food, along with menstrual hygiene and reproductive health products provided by the UN Population Fund.
It allows people to collect these items at the same time from local retail outlets using a QR code, rather than having to retrieve different types of support from various organizations at separate locations, while also having to use different methods of verification.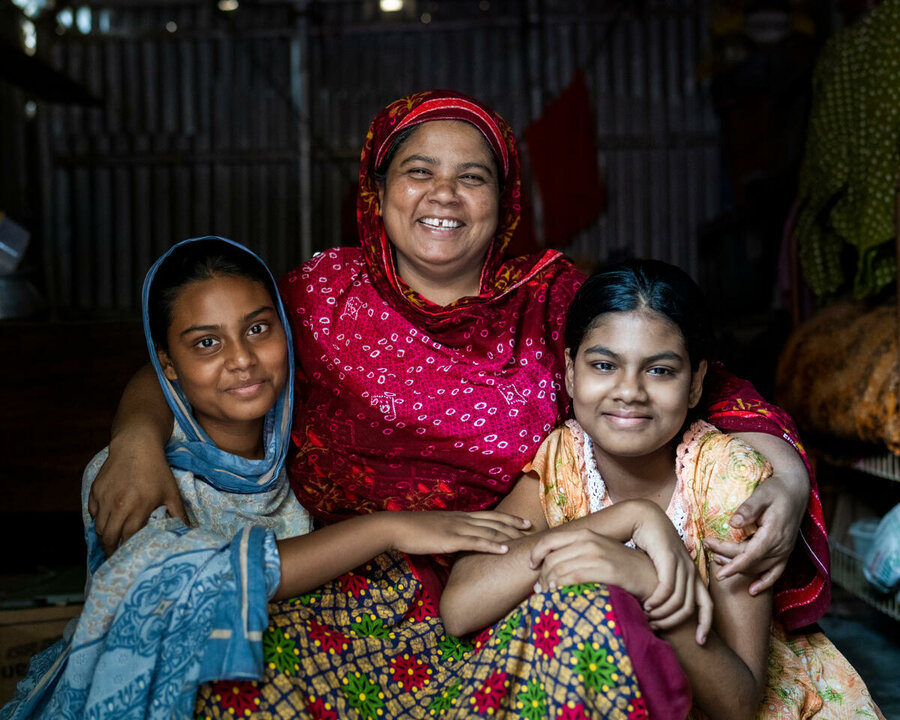 That's because Building Blocks is a collection of blockchain hubs – computer servers independently operated by each participating organization. Together, they connect and allow humanitarian organizations a neutral space to coordinate the delivery of assistance, so they can meet the full needs of each person at the same time.
This network is neutral in that all member organizations are 100 percent equal co-owners, co-operators, and co-governors of the network and all members play an equal role in its upkeep.
Humanitarian staff relay information to families about healthy food options and what they can purchase with their assistance at these shops. Every month, WFP allocates vouchers directly to specific accounts, or wallets, that can be used to redeem the a variety of different items from separate organizations.
With her family's basic needs covered, Dalia can now use her income to pay for her daughters' education. The family now have a degree of protection from contracting illness from shared loos and a lack of running water in the slums.  
"Technologies such as blockchain can empower women as it provides them with decision-making power in their households, and we see them investing more in food, education and healthcare," says Dom Scalpelli, WFP's Country Director for Bangladesh. 
"The more of this type of assistance we can provide, the more opportunities they have to rise above the cycle of poverty and contribute more meaningfully to their communities and local economies." 
Now is the
time to act
WFP relies entirely on voluntary contributions, so every donation counts.
Donate today