Humanitarian day: Meet 3 women at the heart of WFP's mission to end hunger in Haiti
Three Haitian women on what drives them to work with the World Food Programme in one of the world's worst humanitarian emergencies
, Stéphanie Rigaud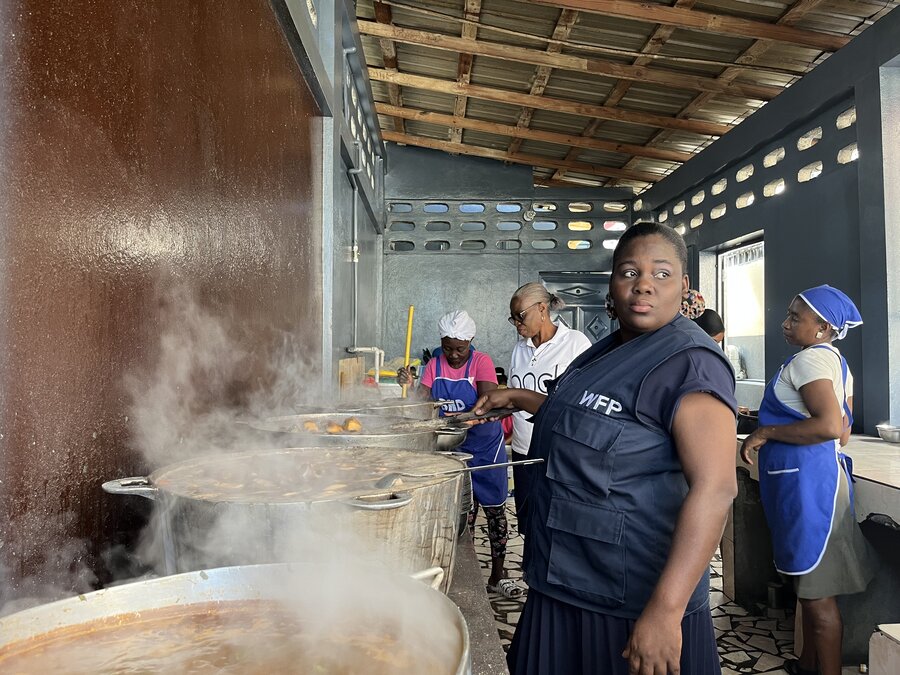 In Haiti, the World Food Programme has a 300-strong team of humanitarians working with local partners to deliver humanitarian food assistance in hard-to-reach areas affected by conflict, and extreme weather events linked to climate change. 
With 4.9 million people acutely food-insecure in the country, it's a formidable task that we complement with resilience-building initiatives such as school feeding and providing cash assistance to farmers. 
To mark World Humanitarian Day (19 August), hear from three formidable women in our crew...
---
Natacha Jacques, Logistics Assistant, Port-au-Prince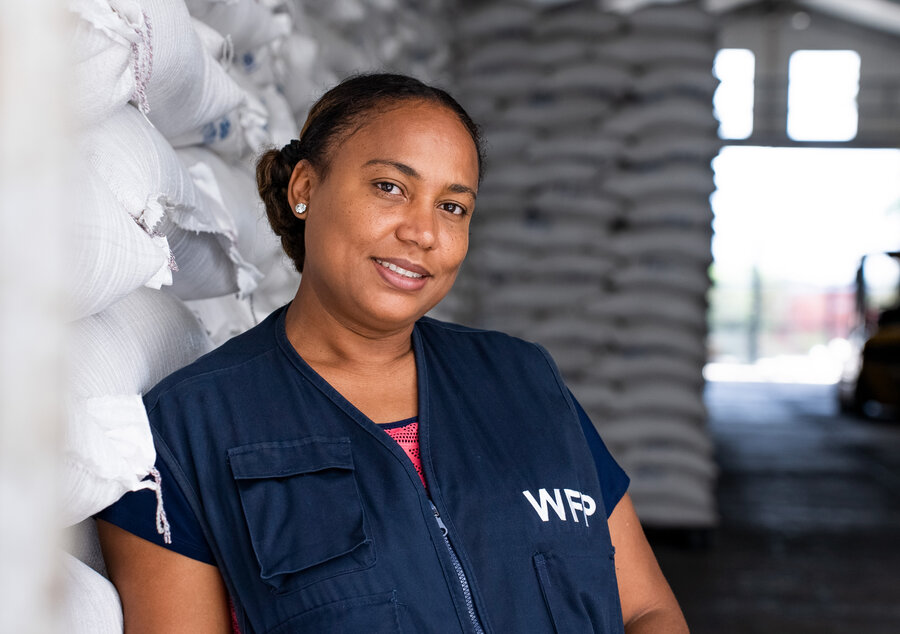 "It's wonderful to find myself at the helm of the largest WFP warehouse in Haiti," says Natacha Verlissaint Jacques, with a broad smile.
A WFP logistics assistant  and warehouse manager, she describes herself as dynamic, disciplined and someone who loves a challenge. 
When she was younger, Natacha played tennis, volleyball and soccer. With a diploma in administrative secretarial work, she has taken several training courses, including food safety and quality management, inspection management, storage, and fumigation.
Before joining WFP six years ago, she had cut her teeth as a stock supervisor.
World humanitarian day: Meet 'Girl from Africa' author Elizabeth Nyamayaro
As a child in Zimbabwe she faced hunger – now the award-winning humanitarian is on a mission to fight it everywhere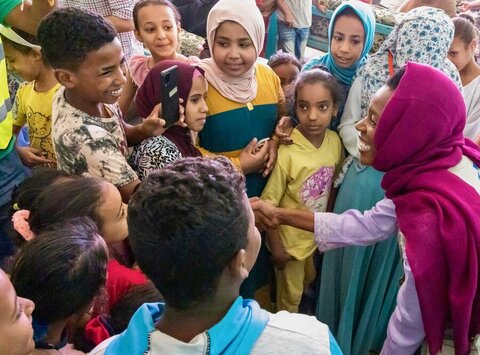 "My job is to supervise all movements in and out of the Port-au-Prince warehouse, both food and non-food," says Natacha. On average, she manages the movement of over 350 tons of food a week. 
It's a real challenge to load the trucks with the exact numbers requested, and to get the supplies to the schools and various distribution sites in the metropolitan area, as well as to the WFP sub-offices – all on a strict schedule.
"To stand out among a group of men was one of my first challenges," she says. "That's why I work hard every day to keep it that way." 
Natacha says the warehouse is always buzzing whenever a new shipment of containers arrives. 
"It's exciting! When we see food, we see the people we are serving!"
Maguelita Varin, Programme Assistant, Home-grown School Meals, Jeremie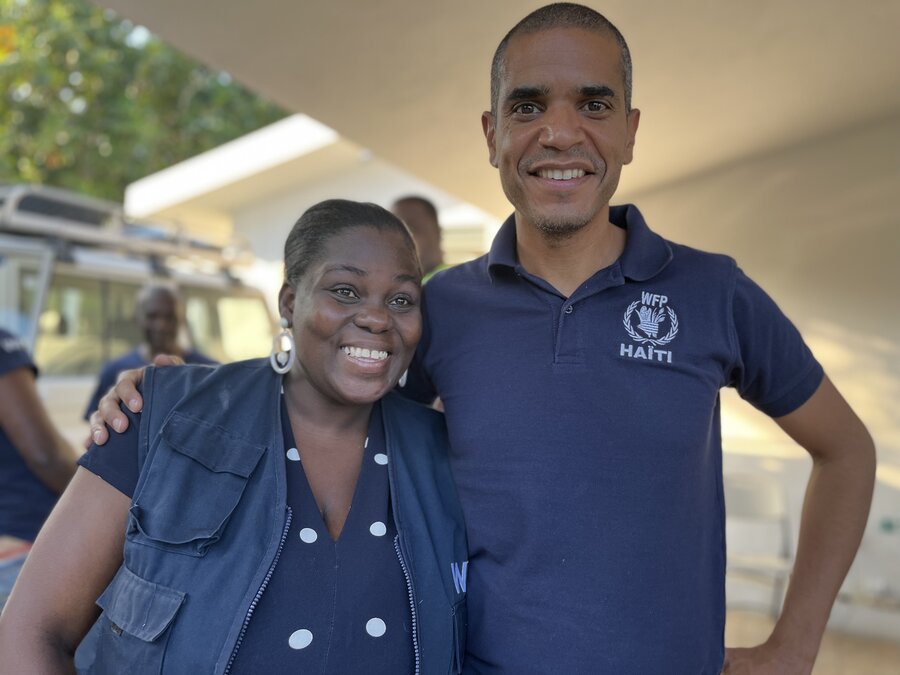 "From primary school to university, school canteens and I have a long history," says Marguelita 'Mague' Varin, WFP's school feeding coordinator in Jeremie, with a laugh.
Originally from Cap-Haïtien, Mague remembers the nutritious and varied meals, seasoned with sauces, which she received every day at school.
"And when I was going to university in Port-au-Prince, I chose the faculty of agronomy and veterinary medicine," she adds. This was "not only because there are few women agronomists in Haiti" – increasing career prospects – "but also because the faculty offered two hot meals every day to its residents."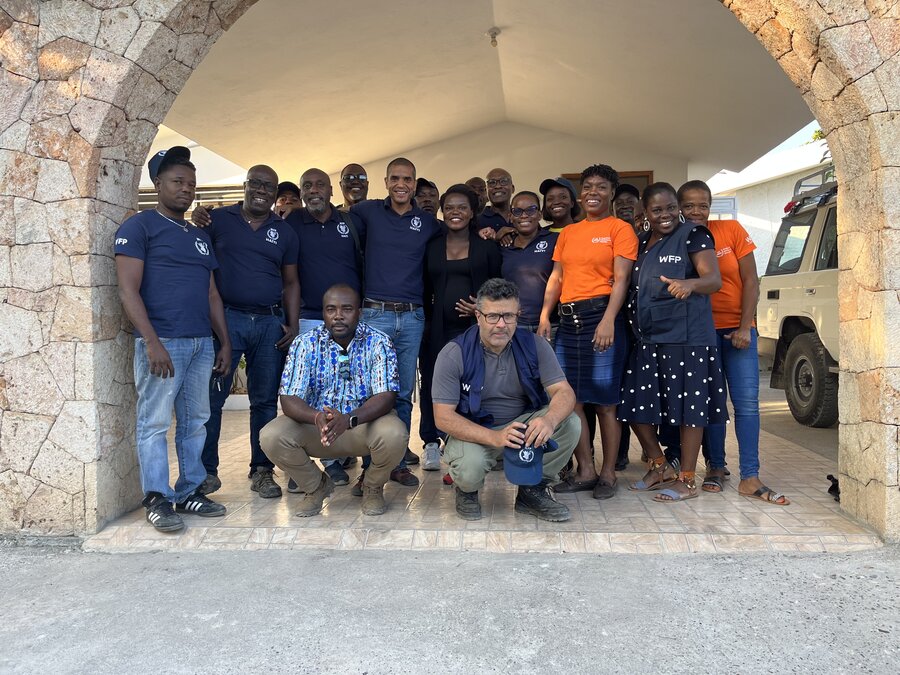 Maguelita is a humanitarian to the core and her arrival at the WFP was no accident: every year, she signed up on the list of volunteers for the UN in Haiti. 
"I renewed my application to lend a hand after the deadly earthquake in August 2021 that devastated the south of the country. Several job links were submitted to me, and I applied for the one at the WFP."
A gender specialist and agronomist, Maguelita joined WFP a month later to help implement the school canteens and local purchases programme in the Grand-Anse department.
"Two years on, the Grand'Anse school feeding programme has become a model for other regions. 
"I'm proud of my work, which has several positive effects for my country. We help to keep children in school by offering them rich and varied meals based on local produce. We are also promoting national production and stimulating the local economy at the same time."
Marie Josie Philogene, Executive Assistant, Port-au-Prince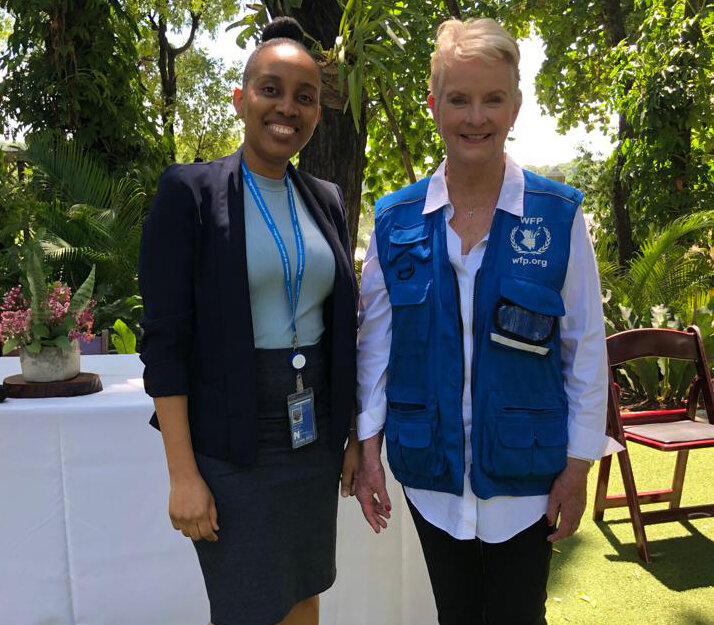 "Is the Director available? Could I have 15 minutes with the boss? Once he's alone, send a message on Teams please!"
As Executive Assistant, Marie Josie Philogène finds her training in business management comes in handy during a corporate scale up, as the Country Director juggles competing demands. 
"The major challenge for me is the change of director every two or three years, to which I have to adapt each time," she says.
Thanks to her tireless efforts, the CDs – there have been six over the 15 years she's been with WFP Haiti – have managed to stay on track in their interactions with colleagues, donors and international representatives.
World humanitarian day: 'WFP school meals save many girls from forced marriages'
Two women who received World Food Programme school-feeding support as children on their passion for serving WFP as humanitarian workers today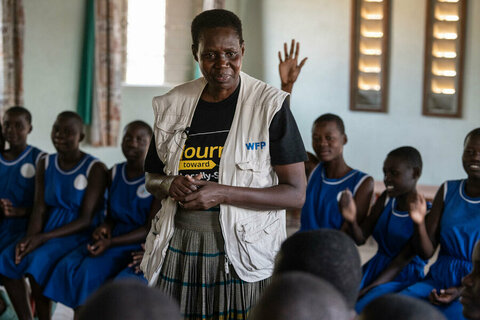 In addition to the day-to-day – keeping the diary in check and paperwork seamless – she is also the focal point for integrating all local suppliers and partners into the WFP database and supports the travel unit in processing payments for international colleagues.   
"WFP watched me grow up," says Josie. "I joined when I was very young. While working for WFP I got married and had my two daughters." 
"By now, I know all the ins and outs of the system… there's always something positive to learn." 
Ever going beyond the call of duty, one thing Josie can always be counted on for, her colleagues say, is to make sure the office chocolate dish is never empty. 
Learn more about WFP's work in Haiti
Now is the
time to act
WFP relies entirely on voluntary contributions, so every donation counts.
Donate today