World humanitarian day: Meet 'Girl from Africa' author Elizabeth Nyamayaro
As a child in Zimbabwe she faced hunger – now the award-winning humanitarian is on a mission to fight it everywhere
, Elizabeth Bryant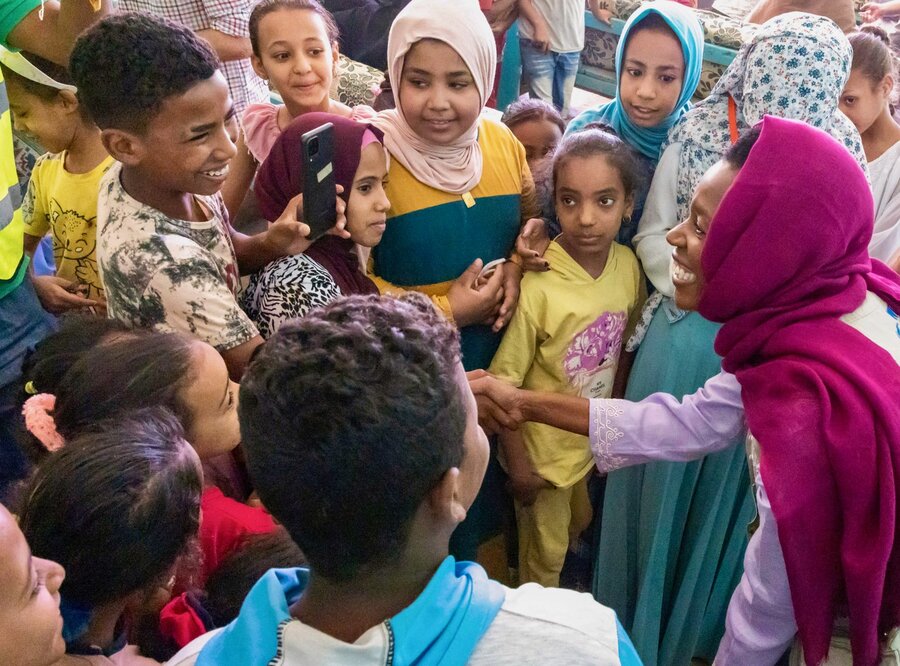 Elizabeth Nyamayaro knows her ducks and, especially, her mission. Her intel on ducks comes from southern Egypt, where a World Food Programme (WFP) project built resilience and women's empowerment in a deeply conservative community.
Her mission was forged from battling extreme hunger as a child in rural Zimbabwe. That's where a chance encounter with a United Nations worker landed Nyamayaro, decades later, into her role as a WFP special adviser, a position she held between 2021 and July of this year.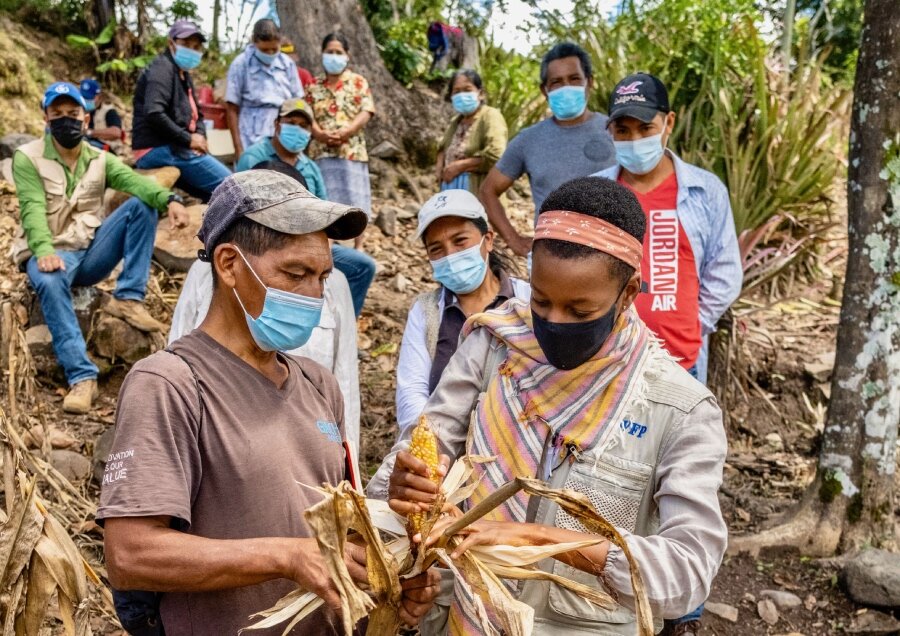 "I can't think of any greater or more noble cause than to fight to end global hunger," says Nyamayaro, an award-winning humanitarian, author and development leader and author. "As someone from the global south, I feel have a personal responsibility to advocate for supporting communities like mine that are on the frontlines of global hunger." 
Today, Nyamayaro has literally begun a new chapter in her humanitarian career. She's working on two books, one fiction and the other nonfiction, which explore gender and other global inequalities, and how to build inclusive communities and workplaces. 
"Stories are a powerful way to create empathy," she says. "That's why in my next phase, I really wanted to focus on telling stories of communities – and humanizing stories of people from other cultures who might otherwise be viewed as 'the Other'. 
With a Masters' from the London School of Economics and two decades working in top global development posts – many of them at UN agencies like WFP – Nyamayaro has the academic and hands-on credentials to buttress her narratives.
In 2014, as a senior adviser to UN Women, she launched the groundbreaking HeForShe movement, inviting men and boys to board a global drive for gender equality. It became one of the UN's most successful social movements, generating 1.2 billion online conversations by men within its first five days. 
In 2021, Nyamayaro was appointed WFP special adviser, travelling to some of the planet's most fragile communities. She used her online and offline platforms to amplify their difficult and sometimes uplifting stories, along with WFP's impact in changing their lives.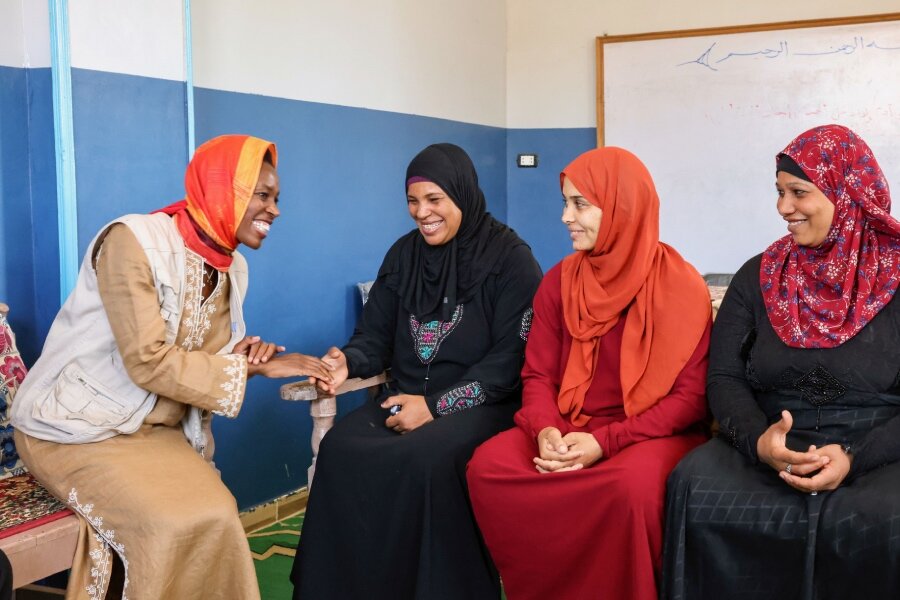 But it is Nyamayaro's childhood, growing up in an impoverished village in Zimbabwe, that serves as her lodestar – one she describes in her 2021 book, I Am a Girl from Africa.
"I was raised by my gogo, my grandmother, in a small agro-community," Nyamayaro says. "We grew our crops together, we harvested together. There was abundance, because the food was shared by everyone." 
Then came a crippling drought, drying out water and also food supplies. It left Nyamayaro and other villagers on the edge of starvation. The arrival of a UNICEF worker helped to save them. 
"That experience sparked my dream to become a humanitarian," Nyamayaro says, adding, "I'm now on the other side – living that dream."
Humanitarian day: 'WFP school meals save many girls from forced marriages'
Two women who received World Food Programme school-feeding support as children on their passion for serving WFP as humanitarian workers today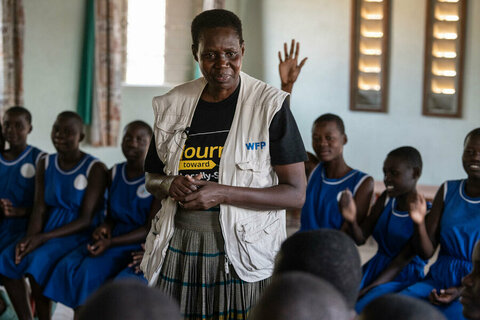 Her work as WFP special adviser took Nyamayaro to many other poor villages around the world, often visiting projects that are empowering women and girls. 
In Zambia, she saw how a WFP initiative giving tens of thousands of women farmers drought-resistant seeds and training on climate-smart practices is transforming agriculture and lives. 
"They're able to grow other types of food beyond corn," the country's staple crop that is vulnerable to climate extremes, she says, and send their children to school.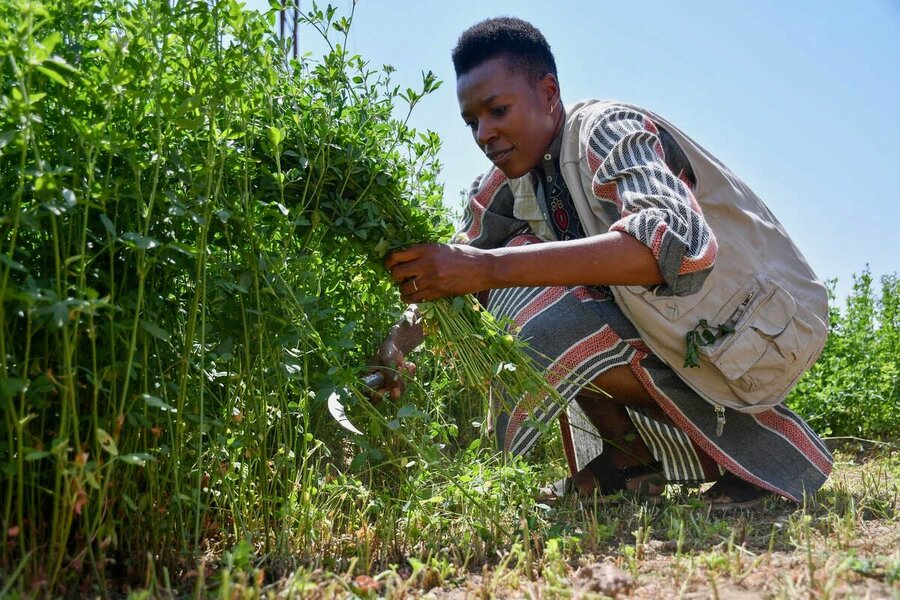 In the traditional Aswan region of southern Egypt, Nyamayaro saw a rare upside to the COVID-19 pandemic, thanks to a WFP income-generating project targeting women. 
With coronavirus restrictions keeping male farmers from their fields, the women became family breadwinners for the first time, rearing and selling ducks bought with WFP loans. 
"When lockdown ended, pretty much every husband whose wife had received a WFP loan said, 'I think you should keep on working'," Nyamayaro recalls. "It was such a simple but powerful way to empower women."
Humanitarian day: Meet 3 women at the heart of WFP's work to end hunger in Haiti
Three Haitian women on what drives them to work with the World Food Programme in one of the world's worst humanitarian emergencies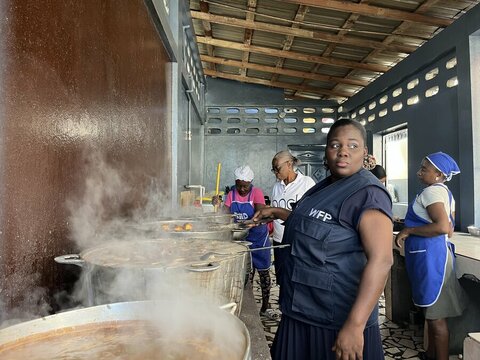 Studies show that investing in women's and girls' nutrition is essential to sustainable development: one reason why WFP reached more than nine million pregnant and breastfeeding women and girls last year with malnutrition prevention and treatment.  
"We are realizing that to get to zero hunger, food is not enough – we need to make sure people are consuming the right nutrition at the right time to save and change lives," Nyamayaro says. 
"I'm not speaking in an abstract way," she adds. "I'm speaking from my own experience in Zimbabwe and visiting other communities on the frontlines of hunger. Women and girls tend to eat least, and to eat last."
Now, she will be communicating these messages in her writing. 
"Once a humanitarian, always a humanitarian," Nyamayaro says. "My goal is really to explore what that means. Being on the frontlines, but also using stories, which are the universal language of connection. That's what I hope to achieve."
Now is the
time to act
WFP relies entirely on voluntary contributions, so every donation counts.
Donate today