A humanitarian last stand: Why conflict and hunger risk being eastern DRC's main exports
Escalating violence and displacement are tipping the Democratic Republic of the Congo into freefall – the World Food Programme is calling for funds to respond
, WFP Editorial Team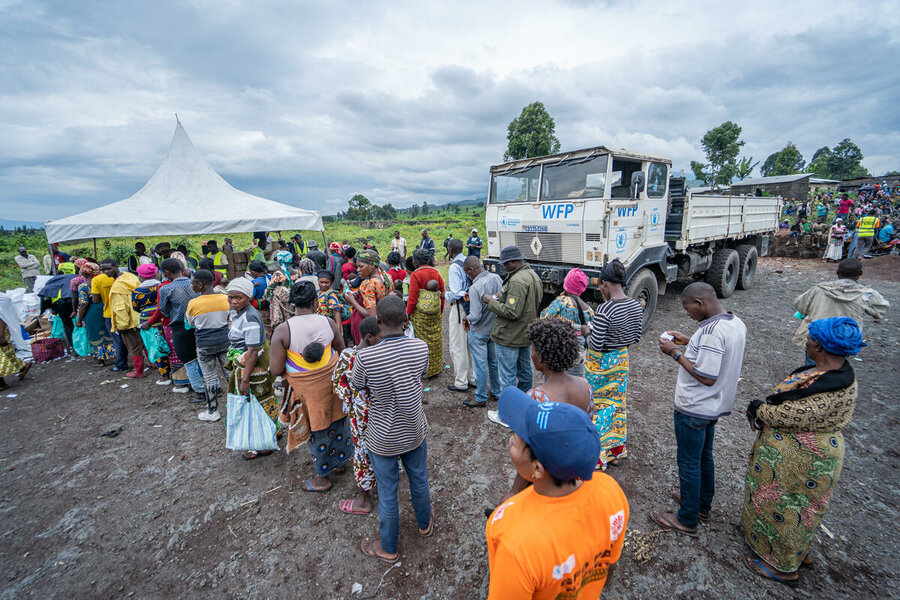 The World Food Programme (WFP) is calling for urgent funds to respond to the growing crisis in the east of the Democratic Republic of the Congo (DRC). 
More than a million people have been forced to leave their homes in eastern DRC since January, bringing to 5.5 million the total number of internally displaced people (IDP) in the region. The World Health Organization has warned of a total breakdown of health services, landing people in the jaws of disease and malnutrition.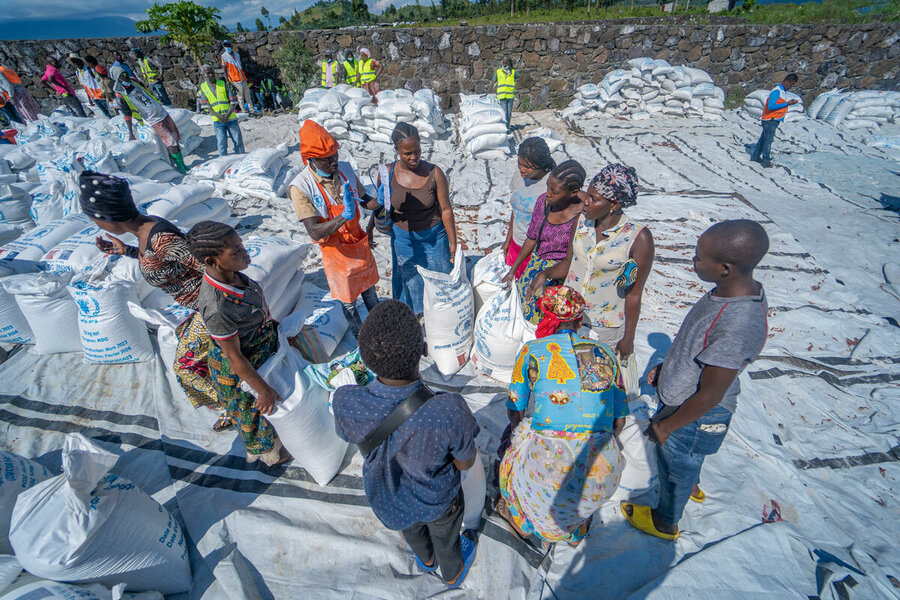 In 2023, up to 25.8 million are expected to face acute food insecurity in DRC – more than a quarter of the country's population – including 6.7 million people in the three eastern provinces of Ituri, North Kivu and South Kivu.
"And it's only getting more complex and further aggravating problems such as gender-based violence," said Natasha Nadazdin, WFP's Deputy Country Director for DRC. 
She added: "Women and girls – children, in fact – make up the majority of the displaced populations." They are on the front lines, as conflict and climate change trigger mass movements of people, while "men are frequently left behind to perhaps try to keep the household property or to even fight".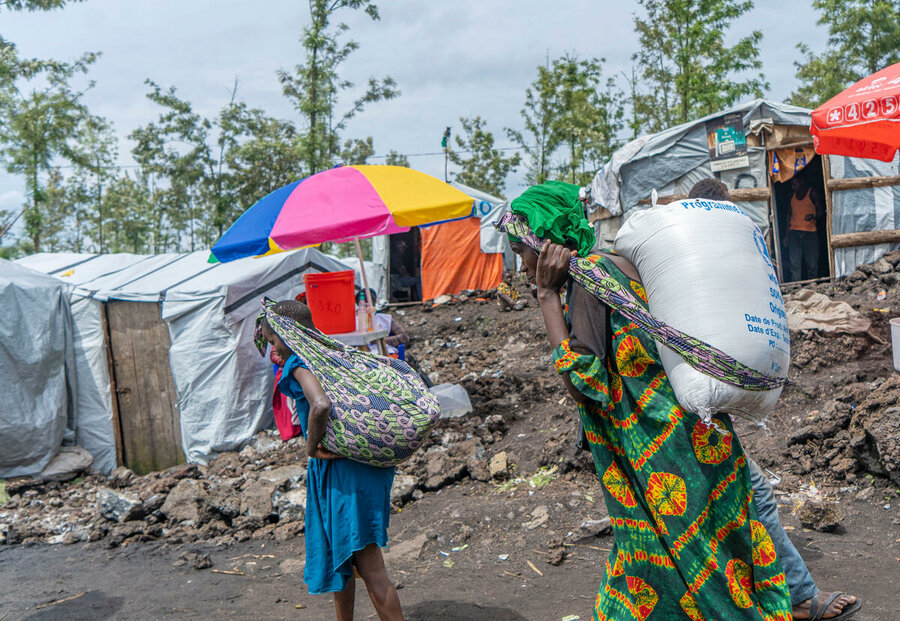 "If there's no food, then women are often compelled to look for it outside the camps where they live. That's often when and where gender-based violence occurs," Nadazdin said. Women and girls are also raped when searching for firewood in and around the camps surrounding Goma. 
Since January, over 10,300 survivors of gender-based violence have been treated by dedicated humanitarian staff, 66 percent of whom were survivors of rape. 
Six months of escalating violence in the east of DRC could spread and topple what security and infrastructure the country has, tipping it towards becoming a failed state.
More than 2,000 schools in the east have closed since the beginning of the crisis. At least 750,000 children are currently out of school, and partners have reported record numbers of unaccompanied minors.
Meanwhile, farming has stopped in many places, there are no jobs and IDP camps are growing bigger as more and more families squeeze into makeshift tents.
'At this rate the main export will be irreparable chaos'
---
Urban hunger is on the rise. With a recent influx of 800,000 people into Goma, a city of 1.2 million people, "you are actually uprooting basic social structures in every form and manner," said Peter Musoko, WFP Country Director for DRC.
"The danger is to see people as numbers and not flesh and blood," he added. When "non-state armed groups killed 46 people, 26 of them children (in the Lala refugee camp on 12 June), it barely made the headlines. Some of them had been decapitated and burned."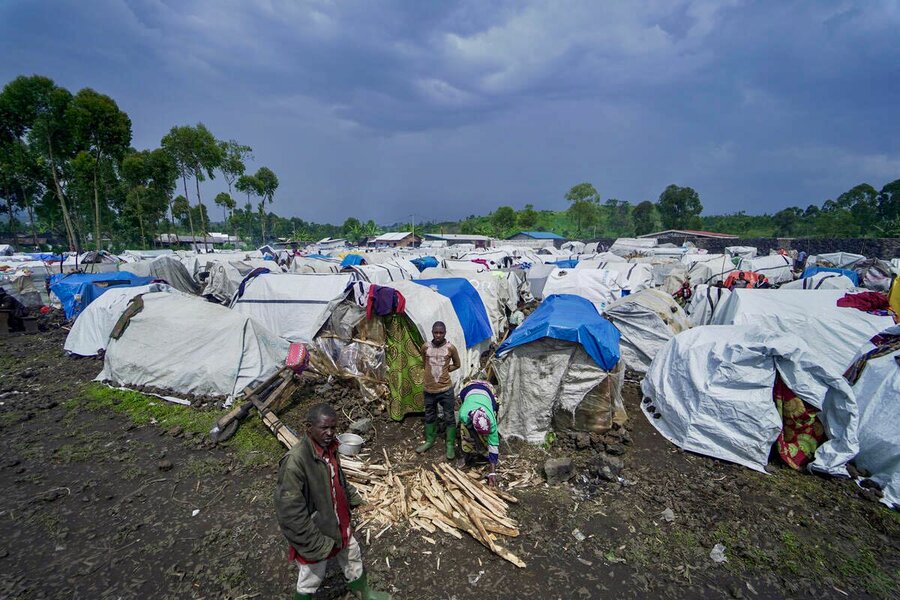 Rather than the rock that resource-rich DRC should be in the region – with cobalt and other rare-earth minerals mined in the east that are prized for TV sets and mobile phones – Africa's second-largest country is, in fact, on course to become an all-consuming vortex of instability and hunger that risks destabilizing the whole region. 
"Cobalt from DRC ends up in TV sets and mobile phones around the world – at this rate the main export will be irreparable chaos," Musoko added.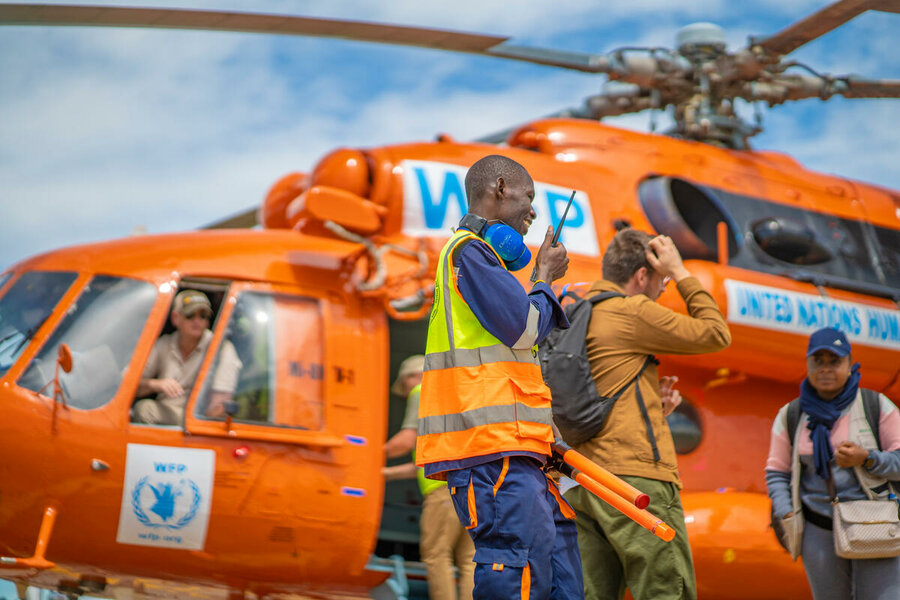 This year, WFP has provided critical assistance to 1.6 million people in the three provinces of eastern DRC, including food and cash assistance to 1.2 million. But this is not enough.
However, we have less than 15 percent of the required US$870 million we need for our planned response in the east – a funding gap of US$759 million.
"Once that is bridged, we would have the capacity to scale up the operation to reach to reach 2.5 million in the east by the month of November," said Nadazdin.
Peter Musoko added: "In DRC the humanitarian response plan targeted one-third of the population in IPC3 and IPC4" – respectively the acute and emergency phases on the global standard for measuring food insecurity – "and we received the equivalent of US$1 per person, not per day… but per month. 
"So we are not able to mitigate the humanitarian crisis, which is what we should be doing, and it's just progressively got worse."
Access is another major problem: circumventing major roads that have been blocked is costly. At the same time, a no-fly zone imposed in areas controlled by the M23 armed group means helicopter flights carrying personnel and light cargo also take longer.
In some instances, access to people in need is only possible through partners such as the NGO Médecins Sans Frontières.
Musoko concluded: "People in eastern DRC need urgent assistance, a humanitarian last stand against conflict."
Now is the
time to act
WFP relies entirely on voluntary contributions, so every donation counts.
Donate today