Refugee day: How one family escaped violence and hunger in DRC, finding safety in Tanzania
World Food Programme assistance should be a mainstay for Congolese refugees flocking to Tanzania. But a budget crunch threatens our response
, Desta Laiser and Deborah Mwasampeta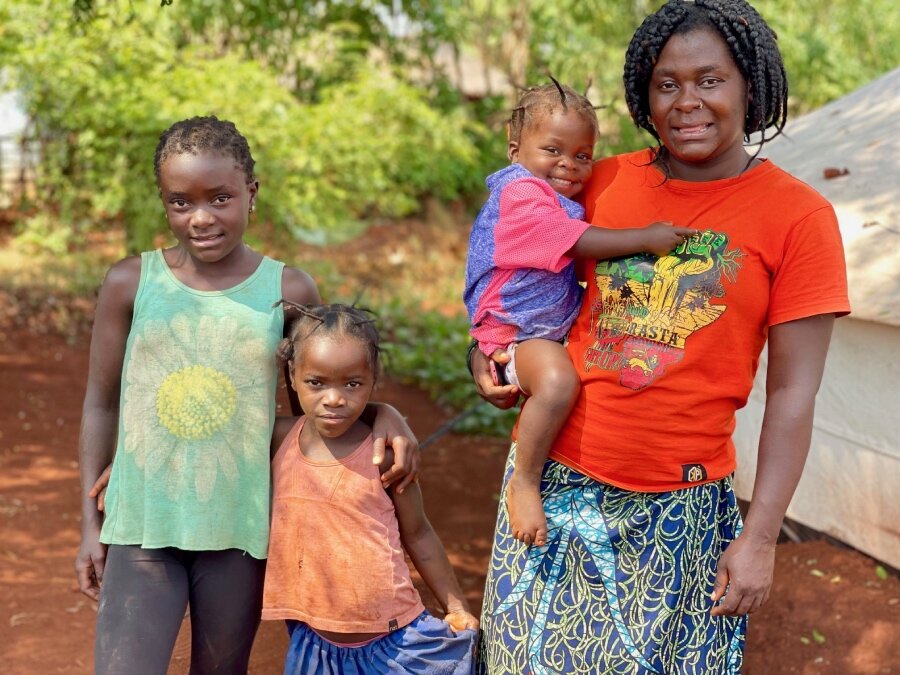 Deborah recalls watching half a dozen elderly men walking towards her home in Bukavu, the sprawling capital of the Democratic Republic of the Congo's South Kivu's province. As they got closer, she realized they were carrying a man, soaked in blood. 
"My heart stopped," the young mother remembers of that day, six months ago. 
The man was her husband, and he was dead – the latest casualty of armed conflict that has engulfed parts of northeastern DRC. 
Kenya: With EU help, refugees facing hunger have a lifeline
During the worst drought in decades, refugees in Kenya received cash assistance to buy food and other essentials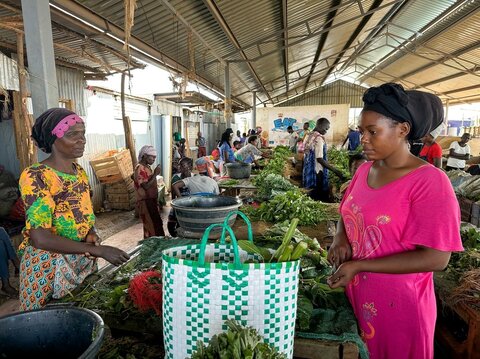 Grieving and in shock, Deborah fled with her three daughters, making a perilous journey to safety. They crossed jungles and rivers before finally arriving, hungry and tired, in Tanzania's Nduta Refugee camp, just across Lake Tanganyika from DRC. 
Deborah and her family count among nearly 11,000 Congolese who have sought refuge in Tanzania since September. Others have flooded into neighbouring countries. All have escaped a recent surge of unrest in DRC that has displaced some 6.2 million people. Like Deborah, most of the new arrivals hail from the restive northeast, home to myriad armed groups.
"We leave behind nightmare images of atrocities in our village before fleeing Bukavu," says Deborah, still haunted by her ordeal. "We even found mutilated bodies of men and women as we made this epic journey."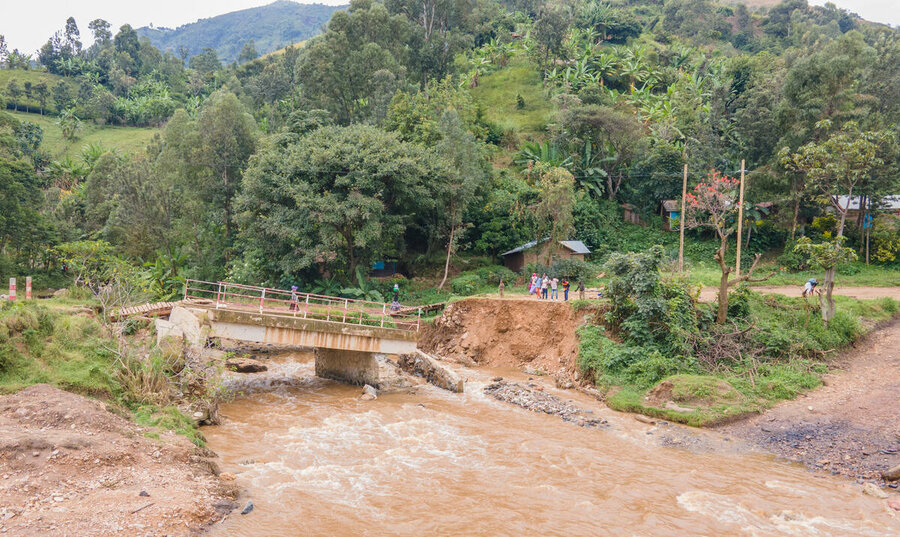 The ongoing conflict in eastern DRC is worsening the country's already alarming food security landscape. Today, nearly 26 million people face crisis or above hunger levels, according to the latest expert findings – making the vast, Central African country the world's largest hunger crisis. 
Hungry families

Food insecurity is particularly intense in DRC's northeast, where 3.6 million people are facing emergency hunger levels – a million more than in 2022. In May, catastrophic floods and landslides in South Kivu added to their hardship.
"We are worried by the number of people displaced by conflict – and how we can make sure we meet their urgent needs and not see families go hungry," says WFP DRC Country Representative and Director Peter Musoko.
In Tanzania, Congolese refugees like Deborah have gotten at least a temporary reprieve. In Nduta and nearby Nyarugusu refugee camps, WFP works with the Government and partners to provide monthly food assistance to more than 200,000 residents, all of them Congolese.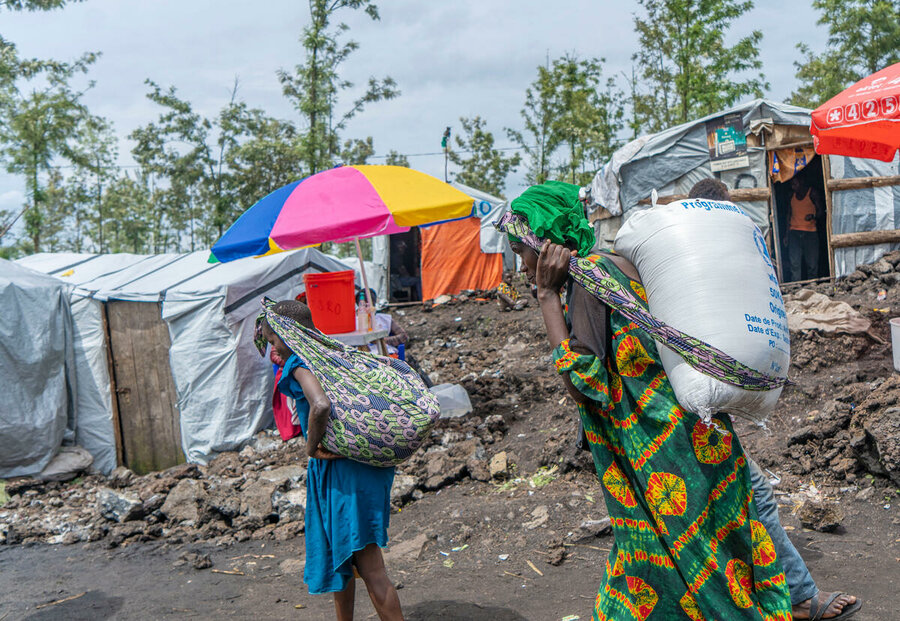 "We finally feel safe here," Deborah says. "We have a place to live and food to eat."
A serious funding shortfall for WFP's operations in Tanzania, however, has forced us to reduce by half the rations we provide to thousands of refugees like Deborah. It adds a fresh burden on families struggling with traumatic pasts – and now to meet their daily food needs. 
In DRC, too, a massive funding shortfall, along with insecurity, are hampering WFP's response to the mounting hunger crisis – imperiling our goals to reach 1.4 million people with food and cash assistance in the hardest-hit parts of the northeast. 
Back to the land: How WFP cash helps DRC's uprooted families recover
New findings paint an alarming picture of how conflict helps drive hunger in Africa's second-largest country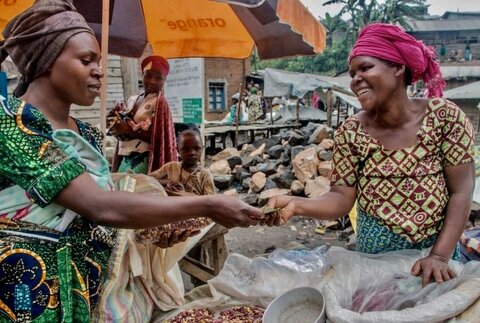 Better days
Deborah recalls better times in her homeland, where she was raised by a Rwandan mother and Congolese father. When she met her husband, she says, it was love at first sight. 
They soon married and started a family. They grew potatoes and beans on a small plot of land in Bukavu, a city surrounded by rolling hills at the extreme southwestern edge of Lake Kivu. Times were hard but they survived by eating and selling their produce.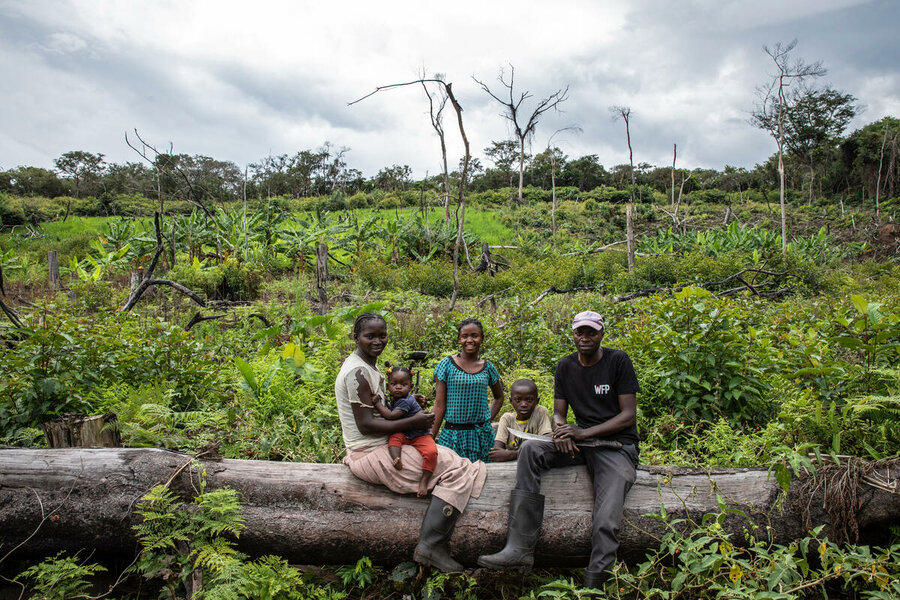 Life changed late last year, when Deborah's husband left home one morning with his brother to fetch firewood for the family's afternoon meal. Armed men attacked and killed him with spears and knives.
The brother was spared, and fled with Deborah and other villagers to Tanzania – where they arrived with just the clothes on their backs. 

Even as she weeps describing her ordeal, Deborah is determined to build a new life for her family. 
"We have hope for a better tomorrow," she says. "My children deserve better after everything they have lived through in their short lives." 
In DRC, WFP needs nearly US$ 1,570 billion to reach a planned 8.5 million people nationwide with badly needed food assistance in 2023, including 3.6 million in the northeast. In Tanzania, WFP urgently requires US$21 million in 2023 to provide food and nutritional support to refugees living in Nduta and Nyarugusu camps. Nationwide, WFP requires US$870 million to reach 3.6 million people with food assistance monthly from July to December. 
Learn more about WFP's work in Tanzania and DRC
Now is the
time to act
WFP relies entirely on voluntary contributions, so every donation counts.
Donate today