Back to the land: How WFP cash helps DRC's uprooted families recover
New findings paint an alarming picture of how conflict helps drive hunger in Africa's second-largest country
, Shelley Thakral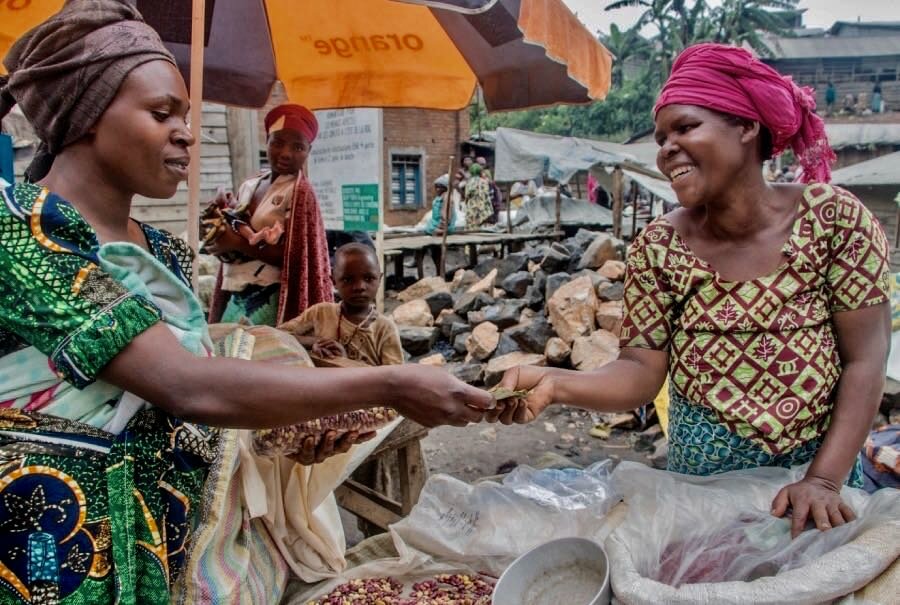 Pendeza Mpariye and her husband once made a small living growing cassava, bananas and beans on a small plot of land in northeastern Democratic Republic of the Congo (DRC). Their harvests were enough for their growing family to live off, with some to spare and sell at market.
But ongoing violence in North Kivu province where they lived – notched up sharply in recent months – finally smashed Pendeza's hopes for a stable home and a bright future for her children. 
It also presents enormous challenges for humanitarian actors like the World Food Programme (WFP) to reach vulnerable people with desperately needed food assistance – even as hunger numbers soar.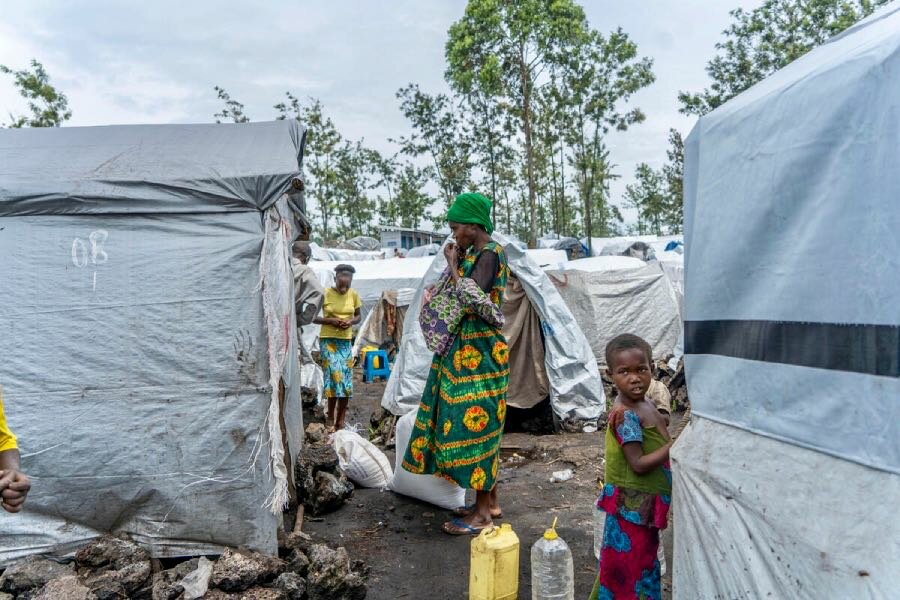 In late 2021, after weathering regular attacks on their village of Kisse, Pendeza and her family finally fled. Heavily pregnant, she walked six hours to a place safe enough to give birth to her triplets.
"Two armed groups were fighting for control of our town," recalls Pendeza, now a mother of eight. "There was random looting, killings and burning of people's houses."
Such stories of violence and hardship are increasingly woven into daily life in DRC's restive northeast, and they are driving up hunger and humanitarian needs.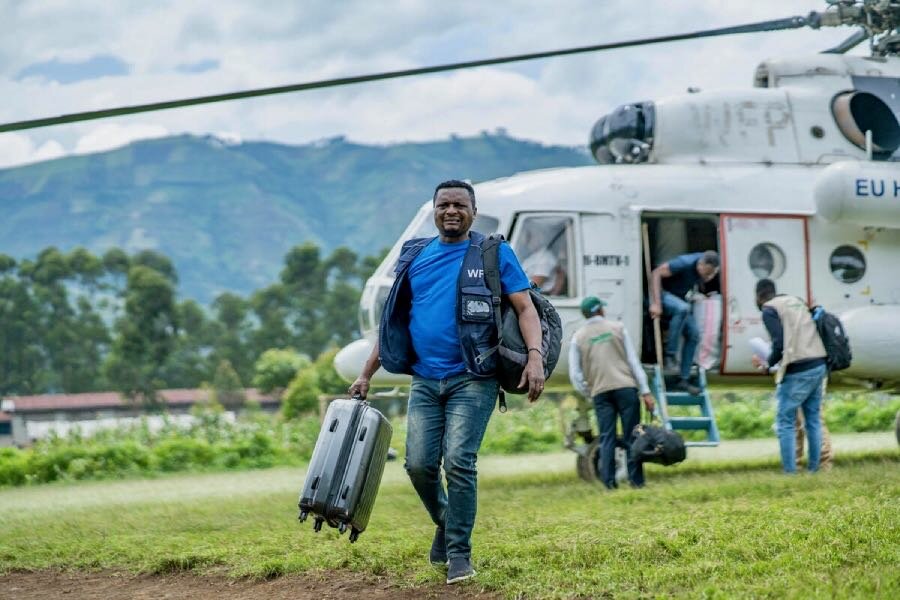 New expert analysis finds roughly 6.7 million people are experiencing crisis or emergency levels of food insecurity in three of the hardest hit provinces – North and South Kivu and Ituri. That represents a 10 percent jump from last year's figures by the Integrated Food Security Phase Classification, or IPC.
"It is saddening to see how little has changed in the last twelve months and families across the country continue to face dire hunger and suffer as a result of the insecurity,'' says WFP DRC Country Representative and Director, Peter Musoko. "We are worried by the number of people displaced by conflict, leaving more families hungry."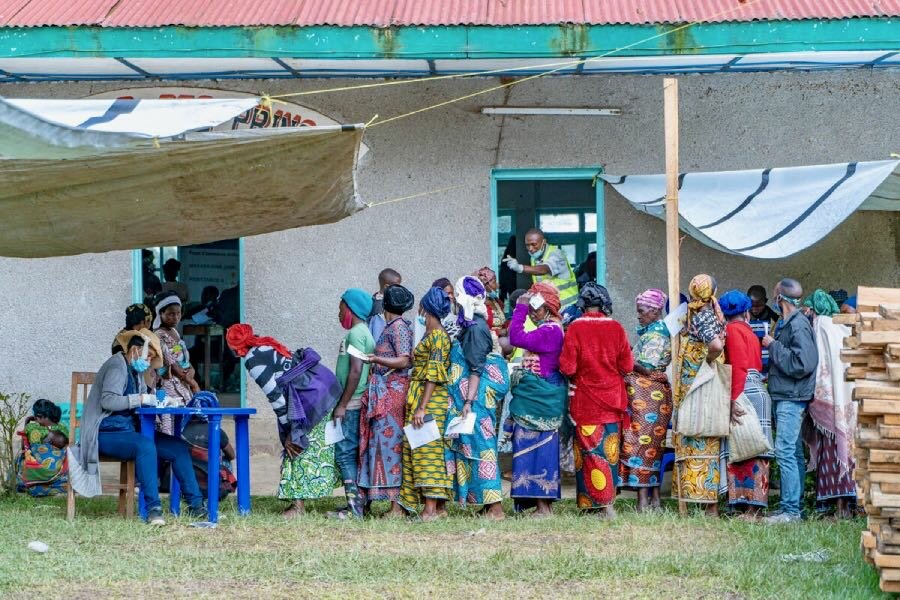 WFP is ramping up its assistance for agricultural and rural development programmes that improve livelihoods, Musoko adds, counting on the generous support of donors like the European Union "to turn the tide against hunger.'' 
So far this year, WFP has provided lifesaving food and cash assistance to more than 1.7 million extremely vulnerable people in the DRC. If funding comes through, we plan to reach more than 7 million people in 2023, in some of the country's hardest-hit provinces.
Hard times in Lushebere
WFP's cash assistance reaches families like Pendeza's, amounting to a rare bright spot after months of hardship. 
From their temporary home in Lushebere, a six-hour walk from her farm, she remembers the night her family escaped, as gunshots pounded the air. 
"I left everything behind, my precious cooking pots, land, and food," she says. "I did not even have time to pack clothes for myself and the children.''
When she arrived in Lushebere, Pendeza says, she had transformed from an ordinary mother to a beggar.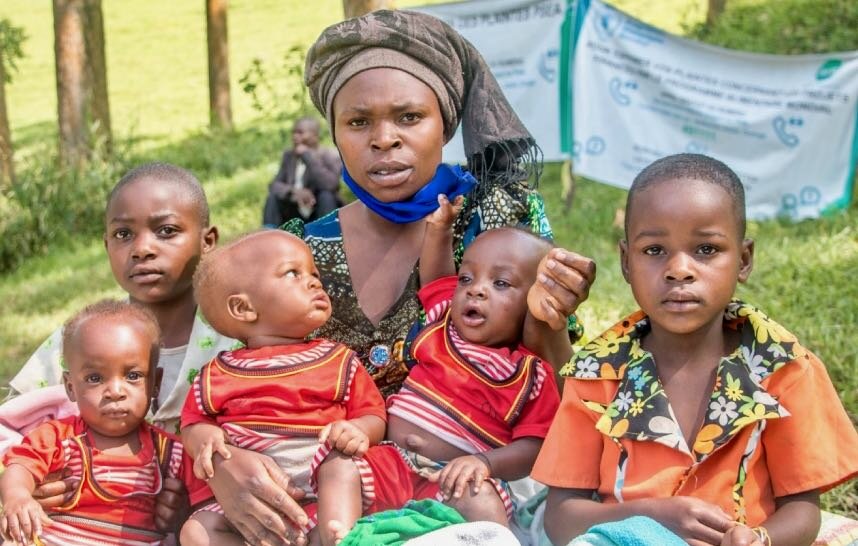 "I went door-to-door, asking the residents for food, extra clothes, and cooking pots,'' she recalls. People came forward and gave what they could, sharing beans, sweet potatoes and yams.
Despite the generosity, their life in Lushebere is not easy. The town is packed with other conflict-displaced families. There is not enough crop production - and therefore not much food variety in local markets - for lack of proper farming tools. Many people go to bed hungry or eat poorly.
Pendeza's husband found work as a casual labourer. But his income isn't enough to feed their family of ten. 
Thanks to funding by the EU and other key donors, WFP's cash assistance – amounting to about US$140 per month, or about US$14 per family member – has made a tangible difference.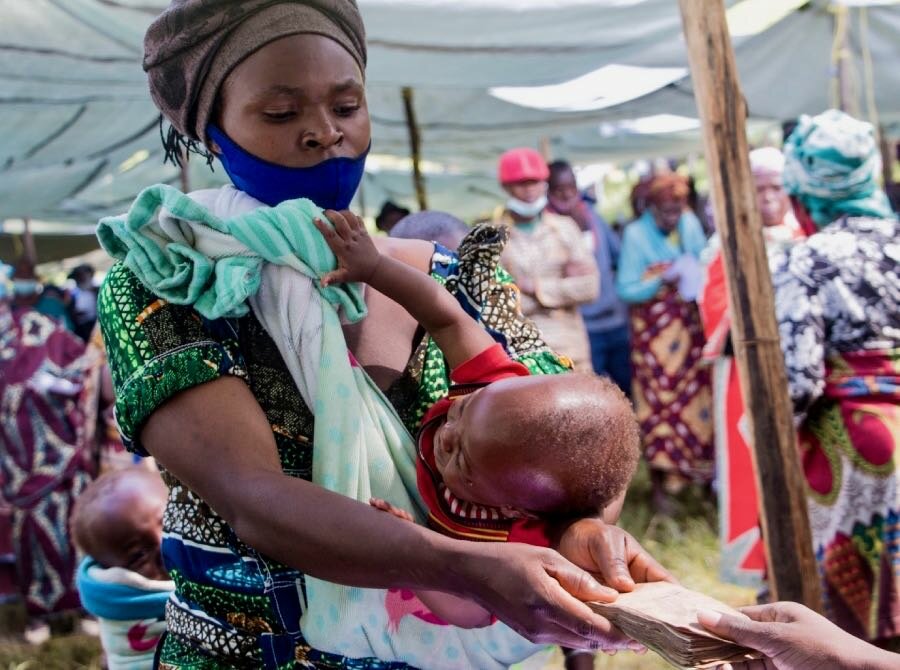 "The money I received from WFP has helped me buy a stock of banana flour to make the triplets' porridge,'' Pendeza says. 
WFP's assistance will also help the family start anew. 
"My husband and I will rent a small piece of land to grow beans and other crops," Pendeza says. "We plan to use the rest of the money to buy food until we can harvest and live off the earth."
WFP is grateful for EU's support that allows us to provide emergency food and cash assistance to some of DRC's most vulnerable, conflict-affected families in 2023. EU and other donor support is also essential for operating the WFP-run United Nations Humanitarian Air Service (UNHAS), a critical lifeline for the broader humanitarian response in DRC. 
Learn more about WFP's work in DRC
Now is the
time to act
WFP relies entirely on voluntary contributions, so every donation counts.
Donate today