'For my children, I replace milk with tea': Taekwondo champ in Syria meets Strombo
Martial arts training helps combat hard times, a woman in Aleppo tells the Canadian broadcaster – and World Food Programme goodwill ambassador – George Stroumboulopoulos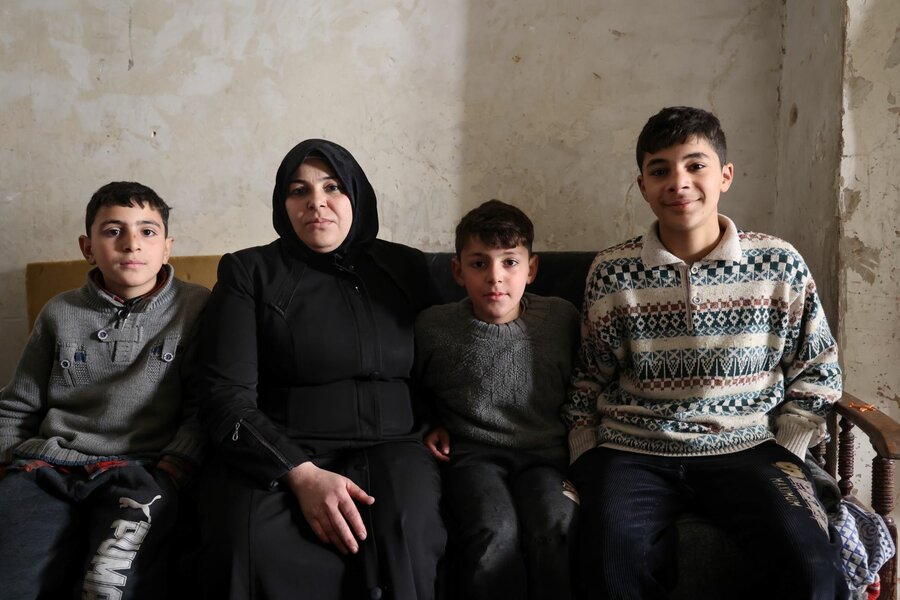 Syria rarely makes the headlines these days, at least not for the 12 million people who are food-insecure after more than 11 years of conflict – that's more than half the population. 
In September, I went there to see what life is like for people wrestling with unrelenting crises for all this time.
I wanted to help shine a light on the realities the Syrian people grapple with every day, and that's how I met Ghufran.
Visiting Ghufran at her home in Aleppo city, in the Syrian north, was incredible. Her personality strikes you immediately.
Perhaps you could say she had an aura – though she's extremely humble, there was this presence. My instincts were not wrong, it turns out she was a martial arts competitor – a taekwondo champ, no less. 
Ghufran grew up in a big, warm family. She had ten siblings: eight brothers and two sisters. At school, she excelled in athletics. By her final year, she was starting to dream big. "My closest brother, Loay, practised martial arts. It was through him that I first found my passion for taekwondo," she says.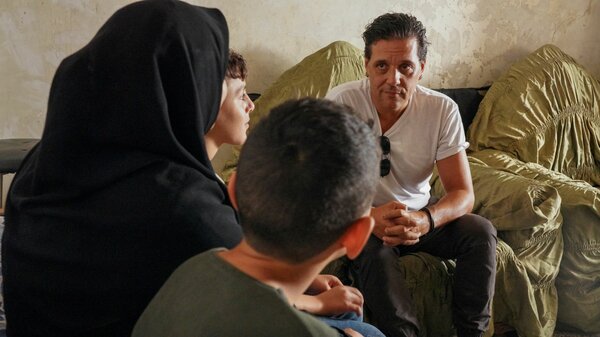 When Ghufran talks about taekwondo, she lights up! In her own words: "Taekwondo is not just an art. It teaches you manners, it teaches patience and it teaches you determination." Eight years on, Ghufran had become a mother of two boys and her taekwondo record had grown by three national medals, one gold and two silvers – but as she was preparing to contest for the final level, the black belt, her life took a tragic turn.
In 2011, conflict broke out in Ghufran's neighbourhood, claiming the lives of her husband and two of her brothers. She was three months pregnant with her youngest son, Hamza, when she left everything behind and fled Aleppo with her children. 
Ghufran left most of her belongings behind. However, one thing she made sure to take with her was the bag in which she kept all her taekwondo gear: her uniform, every medal she'd won and every piece of newspaper mentioning her achievements. Life pressures meant dropping out of university – she never finished her degree.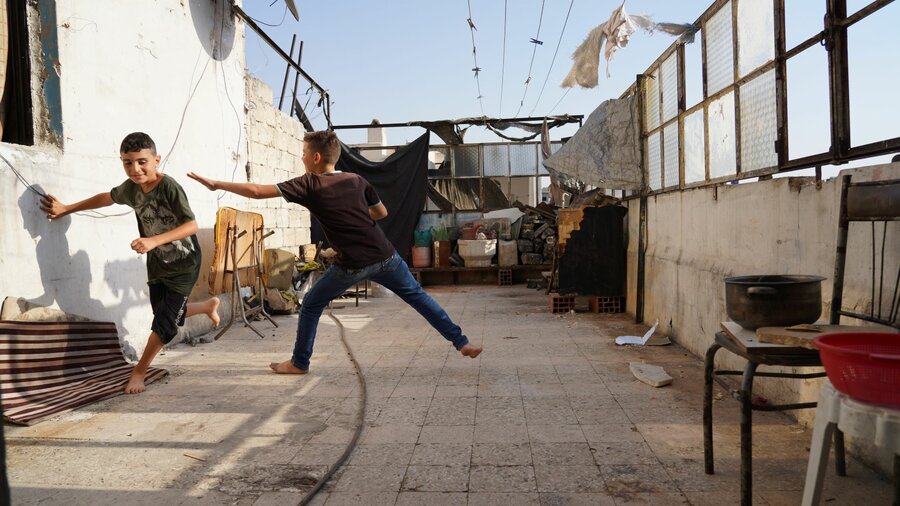 By 2016, conflict had finally subsided in Aleppo and Ghufran returned with her three children, only to find their home flattened. 
Luckily, she did have access to an apartment that belonged to her parents, who'd also escaped. But that, too, was damaged amid all the fighting. "It was uninhabitable," she says. "Its floors were covered with cement dust, its walls were damaged, it was looted and had no windows or doors." 
Knowing that she was her children's last glimmer of hope, Ghufran summoned her strength, rolled up her sleeves and started working. "Thanks to my taekwondo record, I had the strength needed to do the job. I mended the walls with my own hands," she says with evident pride.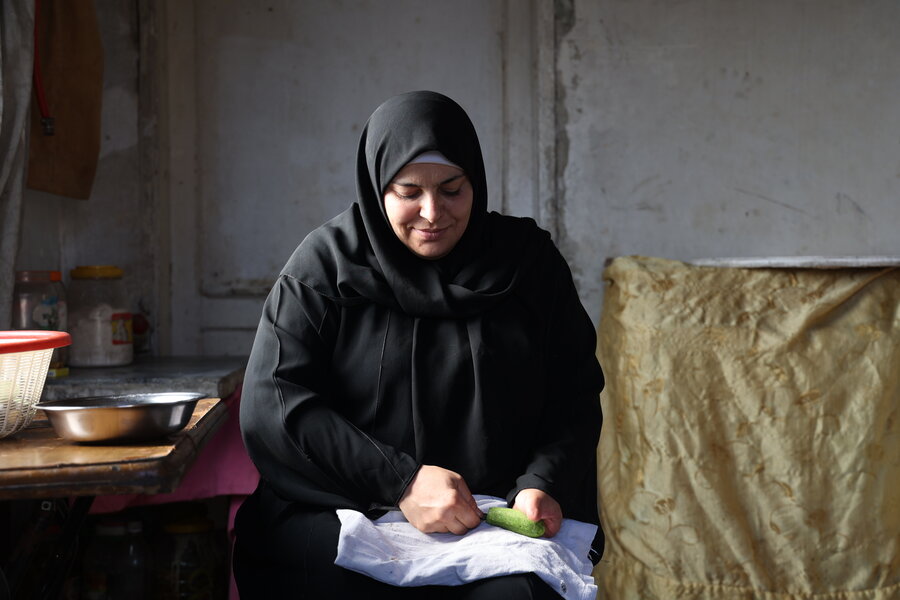 To make a living, Ghufran undertook cleaning, cooking and tutoring jobs, which together paid enough for her to get by with her children. But last year as economic downturn led to skyrocketing prices across the country, Ghufran's income fell short of making ends meet. That was when she turned to the World Food Programme. 
"At first, I would receive a food basket each month and it would bring so much joy to my children," she says. "But then I was given the option to receive a combination of food and cash assistance and that was even better as it allowed me to better diversify food in their diet."
---
Canada is a key donor for WFP in Syria. This money translates into monthly food assistance for families like Ghufran's. Canadian funds also provide snacks at schools in the most disadvantaged communities where a simple date bar or a fresh sandwich can be the only breakfast a child will have for the day. In Aleppo city alone, WFP feeds over 30,000 children a day.
To put it into perspective, if you are a breadwinner on an average income for a family of five in Syria, you can cover just about a third of their monthly need of food with that money.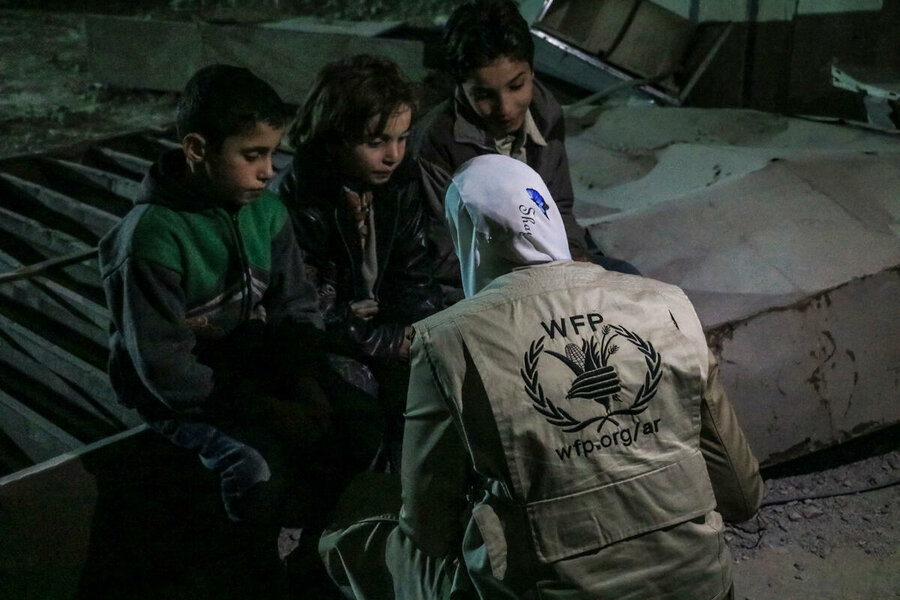 Amid rising prices, Ghufran had to learn some cooking hacks. "I have to ration food for my children because if they eat freely, the food won't be enough." 
When she cooks eggs, she mixes them with fried pieces of bread to stretch the meal. She also tries to make cheese go farther by mashing it into scoops to prepare sandwiches for the kids.
"I replace milk with tea for them. I know it's much less nutritious but I can't afford milk and they need a beverage to help them swallow their food. I feel bitter for them," says Ghufran, with sadness in her voice.
Today, Ghufran continues to support her three children together with two of her nephews who lost their parents to the conflict. "I'm grateful that my kids have turned out fine," she says with a peaceful voice. "I'll keep supporting them until they reach the highest degrees with their education. This is my life calling now."  
Meeting Ghufran and her children was a highlight of my visit to Syria. Her strength and resilience in the face of so much tragedy is inspiring. And she is just one story of the heartbreak happening in Syria. The World Food Programme's work there and all over the globe is essential.
Now is the
time to act
WFP relies entirely on voluntary contributions, so every donation counts.
Donate today