Kyrgyzstan: School meals feed one girl's dream of being a doctor
World Food Programme backs nutrition scheme for children entering adolescence
, By Aichurek Zhunusova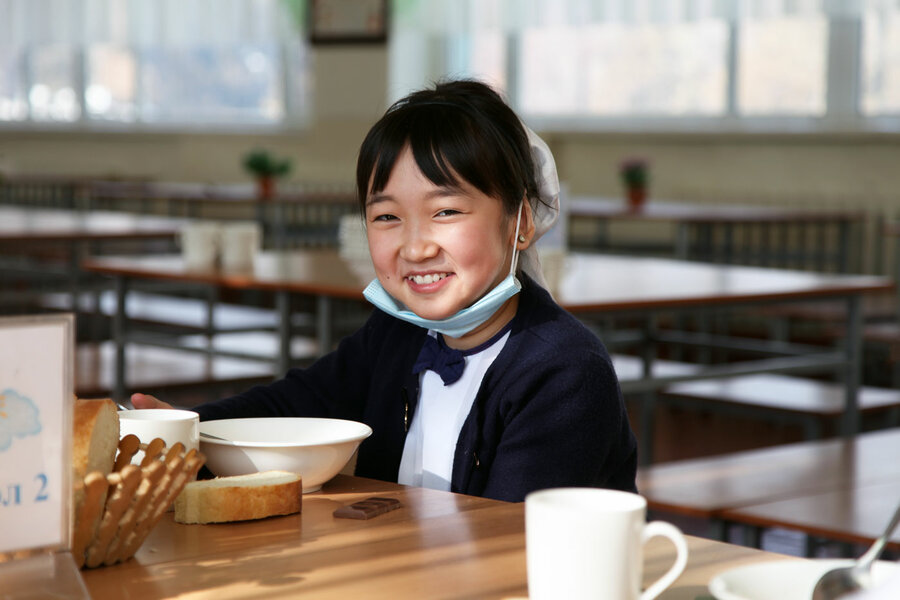 Aida is 10 years old and lives with her family in the town of Kant. She lives 25 km from Bishkek, the capital city of Kyrgyzstan — a country of 6.5 million people where the World Food Programme (WFP) assists more than 120,000 people.
Aida is a top student in her class at Zubkov Primary School. She excels in subjects like mathematics and biology. This motivates her to set ambitious professional goals for her future.
In a sign of growing up in COVID-19 times, she says: "I would like to become a doctor...a scientist who invents vaccines against dangerous diseases. I don't want people to suffer and be sick." Last year, WFP reached 61,500 schoolchildren with take-home rations when schools closed in response to the pandemic.
Aida was born into a family of strong women who serve as role models in her life, she says. Her mother and grandmother dedicated their lives to improving medical treatment for people in Kant. Their dedication to healthcare inspires her to focus on her studies and feeds her interest in science. 
Nepal: How girls are being empowered by laptops from WFP
Digital support from the World Food Programe enables children to dream big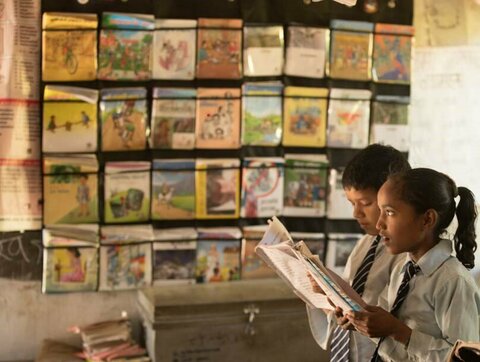 "Everyone in town knows about my grandmother and my mum," she says. "They went through many hardships to provide good medical services for many people. Like them, I also want to serve a great cause and give back to the world, either through science or medicine."
Aida's school participates in the national Optimizing School Meals Programme, which currently provides high-quality, nutritious meals for around 200,000 primary school children in 700 schools. It receives financial support from the Russian Federation — the single largest donor to WFP's school feeding programme in Kyrgyzstan.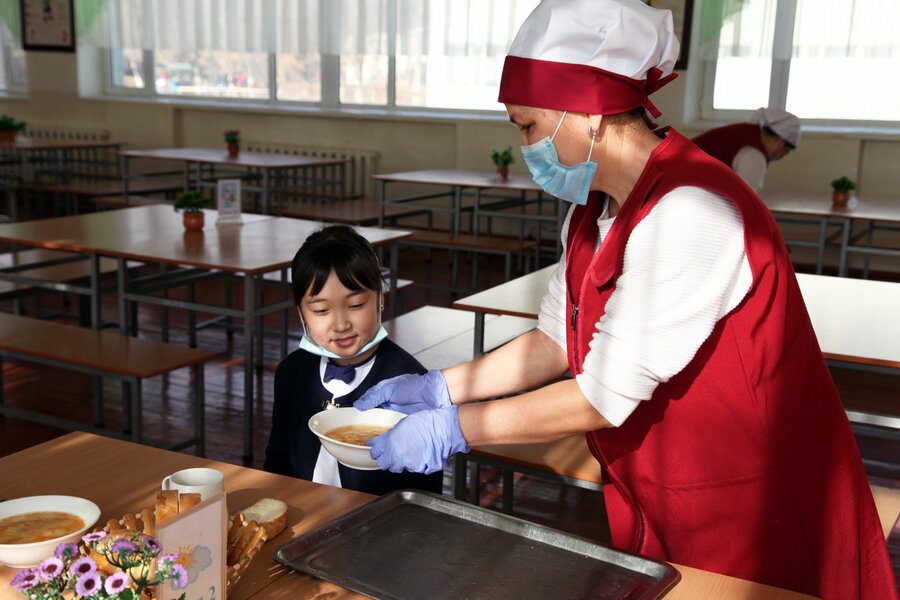 "I still remember the first meal I ate at school," says Aida. "It was a warm soup with a sweet bun. I remember being full and I had so much energy after the meal."
She adds: "We attend five classes a day, with very short breaks between them, and lunch is served after the third class. If we don't sit down for lunch, my friends and I would be very hungry. Lunchtime helps me get energy for the rest of the school day."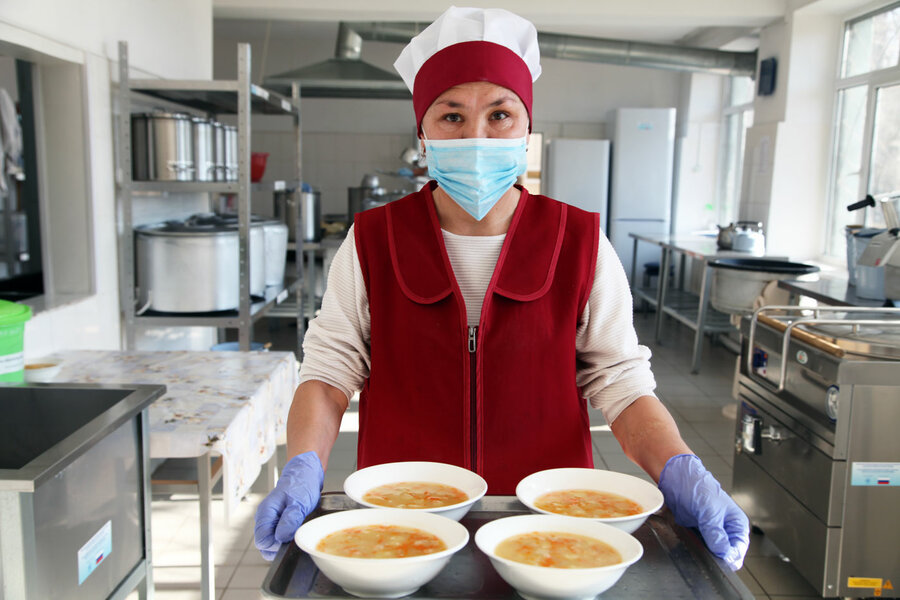 This article marks International Women and Girls in Science Day on 11 February
Out of 2,000 children at the Zubkov school, 850 receive school meals — most are 7- to 12-years-old. 
Headteacher Svetlana Vasilievna says: "I have been working in this school for 20 years and I can see the difference in not only academic performance of children, but also in their behaviour."
She adds: "With school meals, children have a better concentration and I can see they're happier, too."
Research shows school lunches reduce food insecurity, obesity rates and poor health in children. They allow children like Aida to concentrate better and follow their dreams.