LAO PDR: 'How I dreamed of wearing a WFP blue jacket when I was a boy'
As a World Food Programme district community facilitator, Xayphone Sengdalalath serves villages such as the one in grew up in
, Lee Sipaseuth, WFP Staff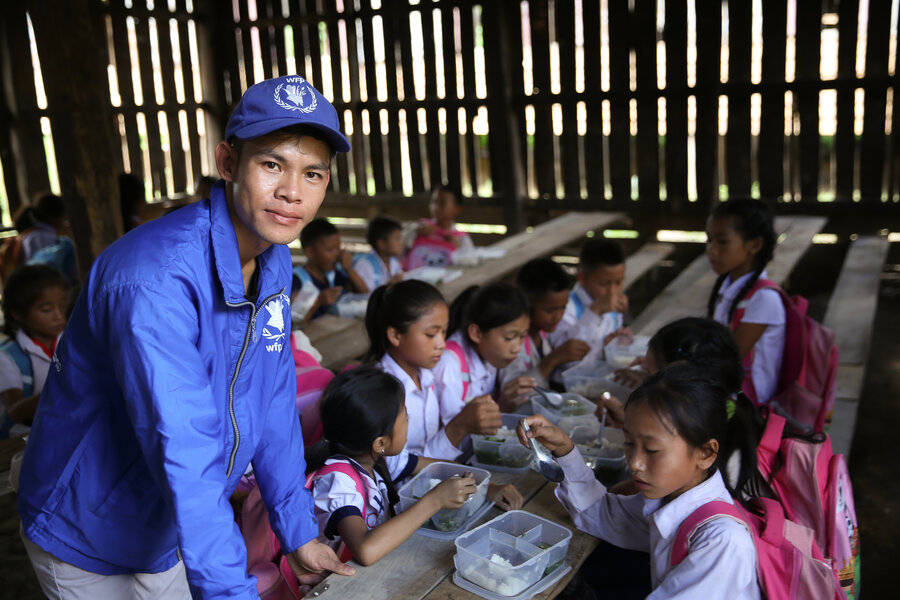 When he was aged 10, Xayphone Sengdalalath dreamed of wearing a blue jacket – just like the humanitarians visiting his home village of Thin in the Oudomxay province of  Lao People's Democratic Republic. 
"Then don't drop out of school," a World Food Programme operative wearing told him, he recalls. "One day, you will have your own blue jacket."
Xayphone was a student at a school where WFP provided school meals; now, as an adult, he is helping to run such projects wearing one of those blue jackets. 
After high school, Xayphone was awarded a scholarship to study in Vientiane, the capital of Laos, majoring in social work and community development.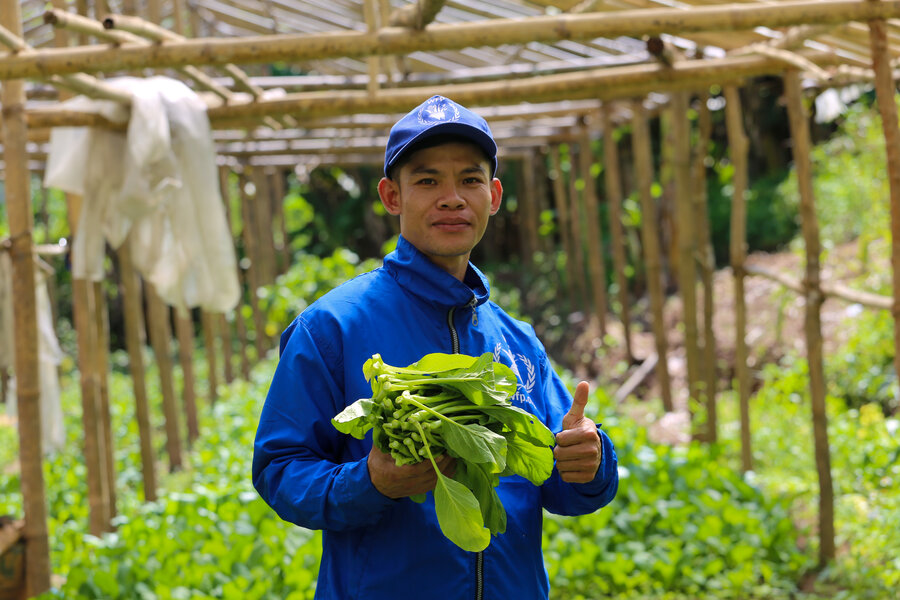 "Not all my friends made it this far," he says, having grown up in an area where access to food and clean water was limited – as were job opportunities.
"When I was younger, I did not fully understand what poverty was. Not having anything to compare the living conditions of my village to, I had thought that we were doing okay. But when I landed in the capital, wow… I realized there was a huge difference – especially when it comes to access to services such as education or health, or job opportunities."
Today, Xayphone is a WFP district community facilitator, empowering village communities to run their own school lunch programmes.
Na Meung School in Oudomxay province school has been receiving support from WFP since 2002, first in the form of nutritious biscuits or porridge in the morning, later as cooked lunch. Contributions from WFP and the community are providing children with a nutritious meal that keep them at school and motivate many like Xayphone. The initiative stems from the Lao Government's objective to enhance school enrolment and attendance rates, while ensuring a healthy future for schoolchildren. Aiming for sustainability through full national ownership and community management, the government is gradually incorporating the WFP-run programs into a national school meals program.
Now is the
time to act
WFP relies entirely on voluntary contributions, so every donation counts.
Donate today