World Food Programme (WFP) supports primary school students in Laos in eating — and growing — their nutrient-rich greens
, WFP Asia & Pacific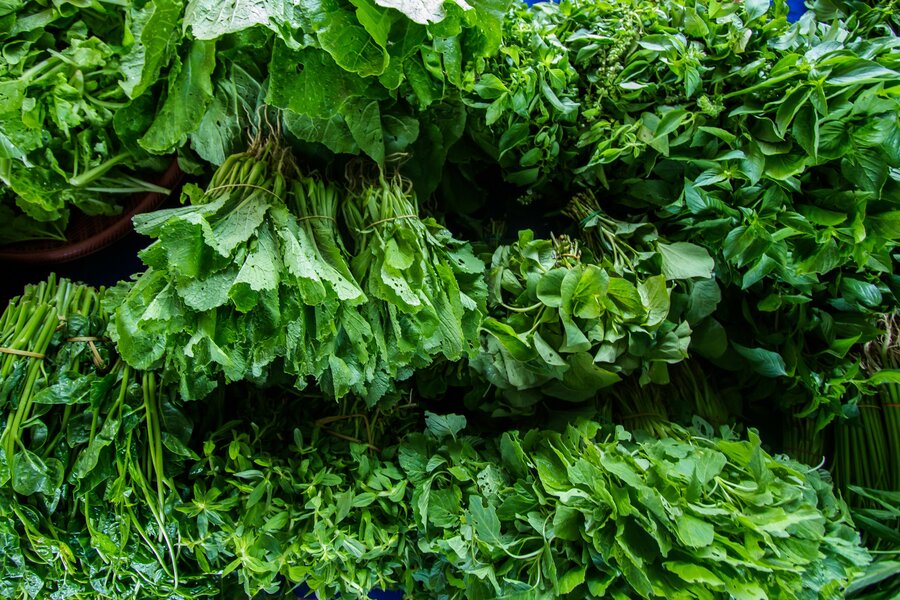 It is no exaggeration to say that eating is a national pastime in Laos. Lao people say "Have you eaten yet?", whereas the English would politely ask "How do you do?"
This is a nation of slow cookers, meticulous chewers and enthusiastic consumers. There is always time to prepare a full set of dishes, catering to a perfect balance between salty, sweet, sour, bitter, cooked, fresh, mild and spicy. A Lao mother, daughter or wife will always prefer the slow and thorough grind of the pestle against the mortar to quick, efficient and motorized high-tech cuisine equipment.
The Lao kitchen is typically healthy. Fresh produce and cooking techniques that rely largely on grilling and steaming make for an exceptionally nutrient-rich and low-fat diet. However, malnutrition is prevalent, especially in rural areas, where diets, because of poverty, are typically less nutrient-dense and diverse than in urban settings.
Vegetables are one of the most important food groups in Lao diets. All ethnic groups consume vegetables on a daily basis, with 80 percent of vegetable intake coming straight from the jungle and peripheries of paddy fields.
Wild vegetables and herbs are most commonly a staggering variety of leaves, some velvety matte, others vibrantly glossy, serrated or smooth, oblong or round, pungent or unassuming in fragrance. Names as exotic as sawtooth herb, ivy gourd leaf, elephant ear leaf, acacia leaf, or my personal friend in the herb category: hairy basil, colour Lao platters in different nuances of green.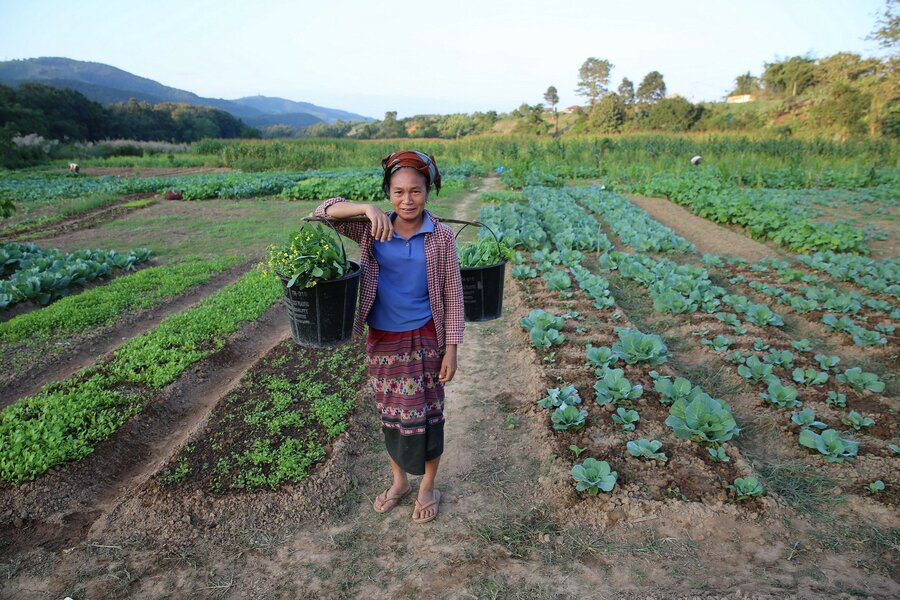 Ask for a noodle soup, a papaya salad or the specialty dish of dishes: Laap, at any Lao food stall or restaurant, and you will notice a big plate of leaves arriving with your order. What seems like the perfect ingredient to an urban, up-and-coming healthy vegan lifestyle, is in fact very much the norm in many remote villages of Laos. Where protein sources are scarce, leafy greens have added value to local diets for centuries.
Leafy greens and herbs are known for their high value in iron and calcium. Iron deficiency is the main cause for anemia, a lack of red blood cells, which affects 40 percent of women in Lao PDR. Lack of calcium causes reduced bone density and muscular cramps. Since the consumption of dairy products is not typical in Laos, especially in rural settings, greens are all the more important as a main source of calcium. 100 grams of watercress (pak nam) contain more calcium than the same quantity of yoghurt.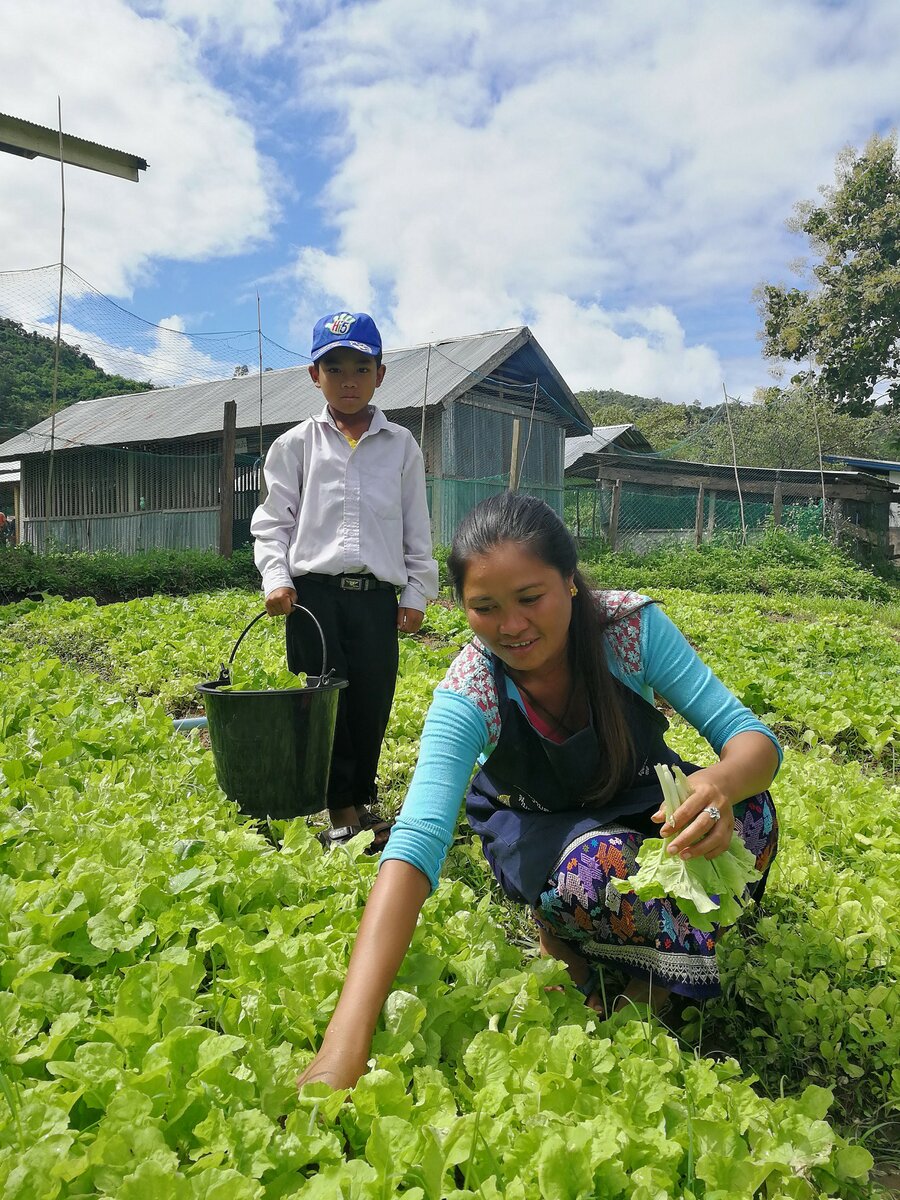 Helping students to access nutritious food at school
The United Nations World Food Programme is currently supporting authorities and communities to provide healthy school lunches to about 140,000 primary school students around Laos. The programme, among other components, also helps schools to grow their own native, leafy green vegetables and herbs, to supplement the daily meal with important nutrients. The students enjoy growing their own vegetables, while learning about the benefits of these green leaves to their bodies, and nutrition in a broader sense.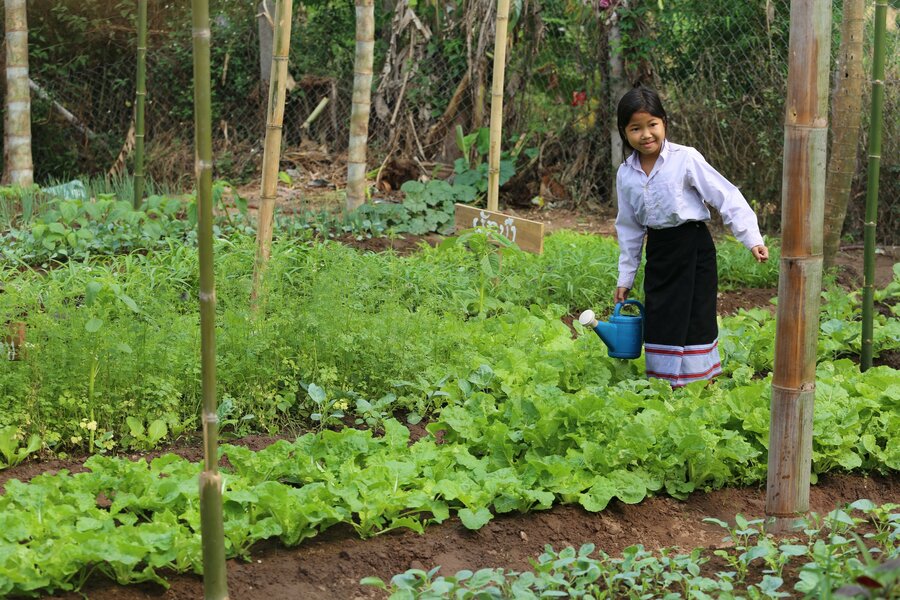 Leafy green vegetables are not only nourishing the body with important vitamins and nutrients, but also give villagers who live in remote areas something more than that. These green leaves carry hope. The fact they are tasty doesn't hurt either.
Learn how to cook a delicious Lao dish — Khao Poon.
Cooking a favourite Lao dish — Khao Poon
Khao Poon is a nutritious noodle soup, much loved by many Lao, who often prepare it for family celebrations. We have…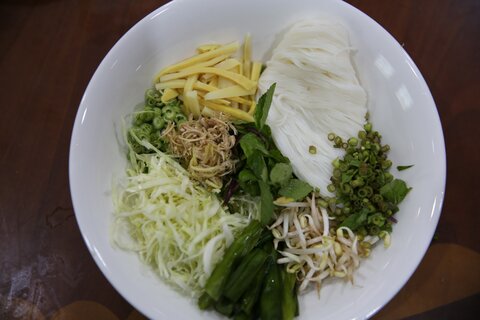 Written by Ildiko Hamossohlo