'Left with nothing' — in Somalia and Haiti, millions lose WFP assistance
A funding crunch sharply curtails our response to two top hunger crises
, Pedro Rodrigues, Patrick Mwangi, Petroc Wilton and Elizabeth Bryant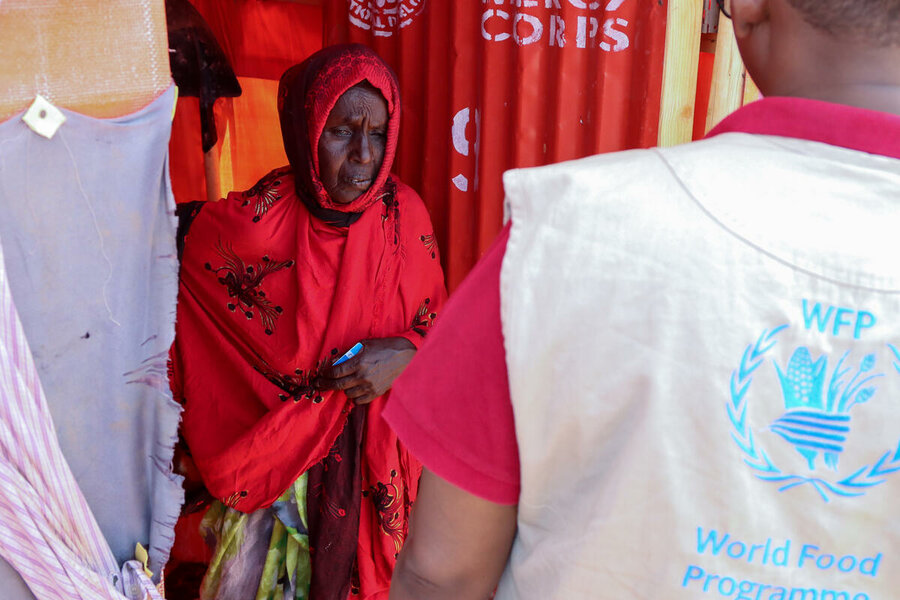 Uprooted by Somalia's longest drought in recorded history, 70-year-old Hibo Ahmed and her two daughters have survived on World Food Programme (WFP) cash assistance at a dusty camp for internally displaced people. 
Half a world away, Herman Petitfrere is also displaced, after fleeing gang violence in the neighbourhood where he lived, in Haiti's capital, Port-au-Prince. He now lives in a makeshift shelter built from wood and iron sheeting, located in a camp where hundreds of other people have also taken refuge. 
"No matter where we go, poverty is hunting us," Herman says. "It's a never-ending ordeal just to find water to drink." 
Both Hibo and Herman are surviving day-to-day in homelands roiled by violence and climate change — which together help to drive some of the world's highest hunger rates. Yet in both Haiti and Somalia, recent expert assessments actually point to improvements in food security for a mix of reasons, including WFP food assistance and other humanitarian support.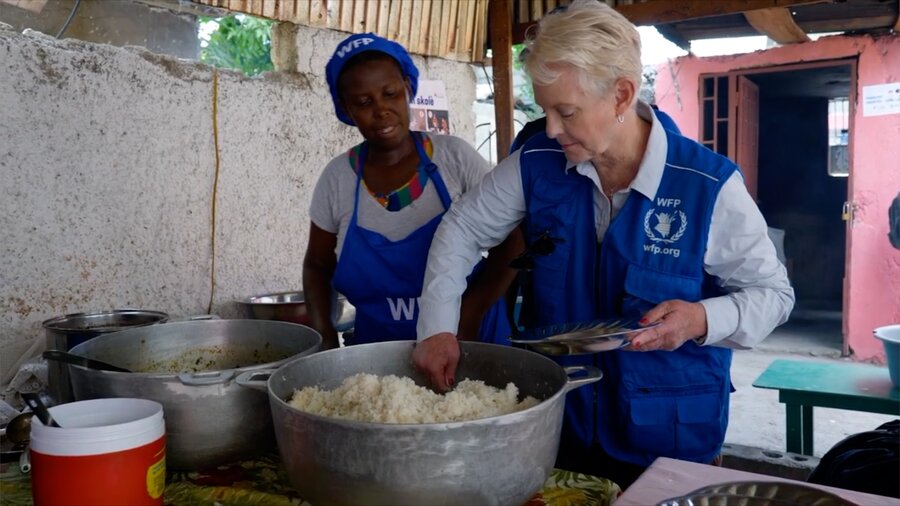 Now, those gains risk unraveling in both countries, as international funding plummets for WFP and our partners, forcing us to cut assistance to millions of vulnerable people.
"Haiti's hunger crisis is unseen, unheard and unaddressed," WFP Executive Director Cindy McCain said recently, while raising the alarm also about Somalia — where 43,000 people died last year due to the drought.
"What we've seen," McCain said of the Horn of Africa nation that narrowly averted famine, "is a race against time."
A step from catastrophe
Millions of Somalis like Hibo keenly understand what it means to live a step ahead of catastrophe. 
After a crippling drought killed their livestock three years ago, she and her daughters walked 170 km from their central Somali home in Adduun to Daryeel camp — a collection of makeshift fabric tents and corrugated iron huts perched on desolate scrublands.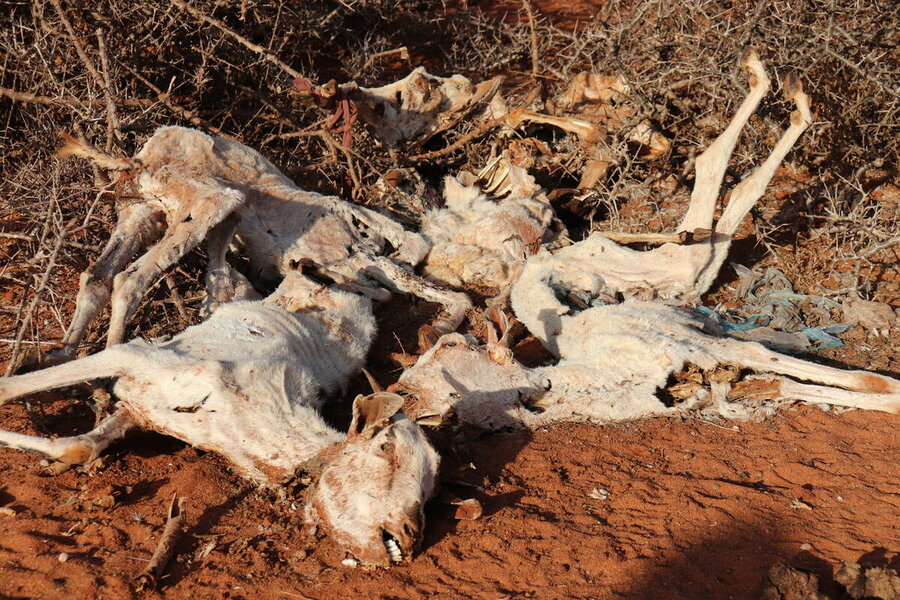 "We would stay without eating for some days," she recalls of the journey. "We were starving when we came here." 
Last year, amid ongoing conflict and no end in sight to Somalia's drought, a massive humanitarian scale-up successfully avoided a forecasted famine. By last December, WFP was delivering monthly food assistance to 4.7 million people, or more than a quarter of the population.
The unprecedented relief effort worked. Expert findings released this month, known as the Integrated Food Security Phase Classification, or IPC, show Somalia's extreme hunger numbers have dropped, even though they're still at a 10-year high. 
For Hibo and her family, WFP's cash support amounted to a lifeline against starvation at Daryeel camp, where displaced residents have few opportunities to work or grow food. 
"We would buy everything with it," she said of the US$70 that her family received monthly.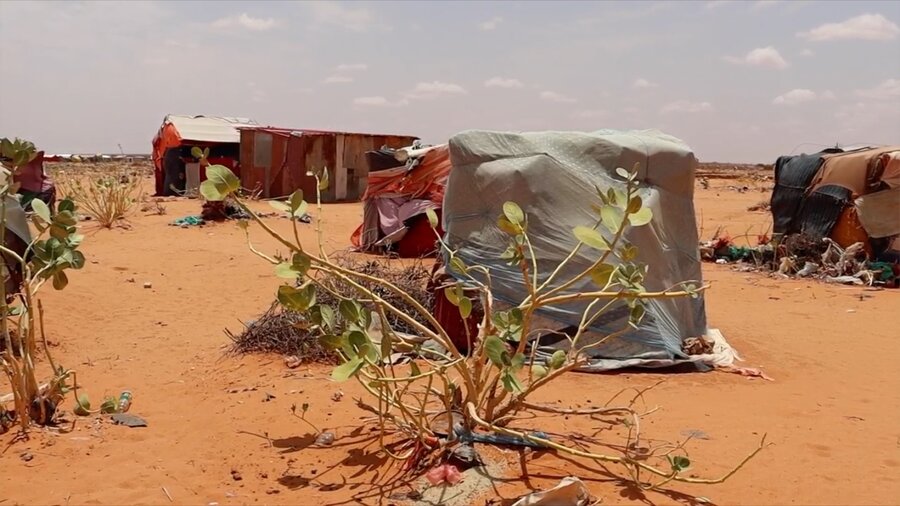 Now that support has dried up. Today, Hibo and her daughters count among more than 2.5 million people no longer receiving WFP assistance in Somalia, for lack of funds.   
"I am left with nothing," Hibo says.
Even recent rains, breaking the long drought, do not bring hope to the hungry. Rather, Somalia is expected to face flooding in the coming weeks, triggered by the El Nino climate phenomenon. 
"Somalia still urgently needs our support," says WFP Somalia Representative and Country Director El-Khidir Daloum. "Yet WFP is being forced to drop people from food assistance, as we don't have the funds to support everyone in need." 
Sounding the alarm
In Haiti, too, a financing crunch has forced WFP to slash at least 100,000 vulnerable people from our rosters - figures that could soar to 700,000 by year's end, if donations needed to feed them do not come in.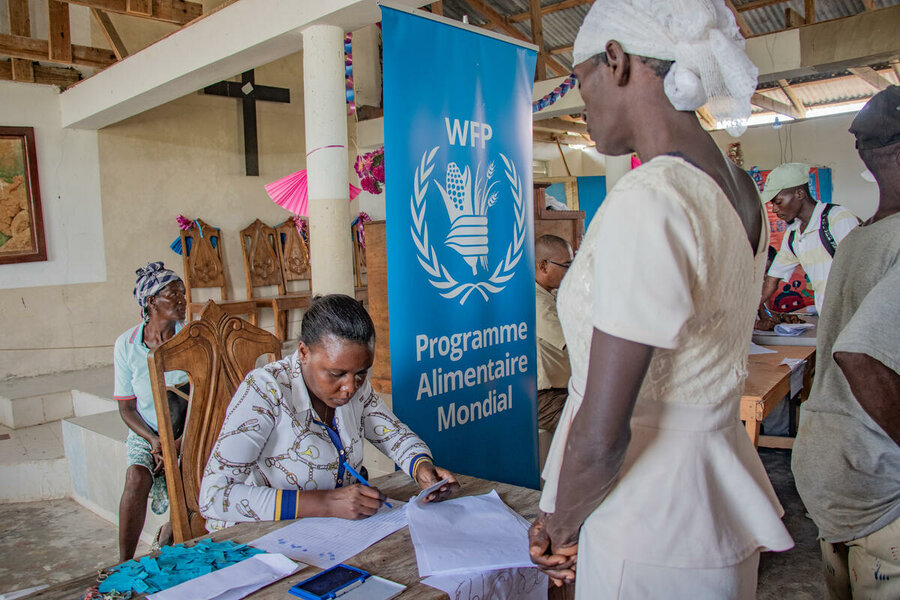 "In Haiti, WFP is taking a long-term approach to address the root causes of hunger, working with farmers and assisting communities to rehabilitate water systems for irrigation," says Jean-Martin Bauer, Country Director for WFP in Haiti. 
"But as insecurity forces more and more people to abandon their homes and their sources of livelihood, there is an ever-growing need for emergency assistance," Bauer adds, "and the lack of funding means we have to make the difficult choice of leaving some people without assistance." 
The latest IPC food security assessment for Haiti finds a slight improvement, but the overall picture is grim. Millions face acute hunger, and child malnutrition rates are alarming, both driven by factors including armed violence, economic slowdown and late rains.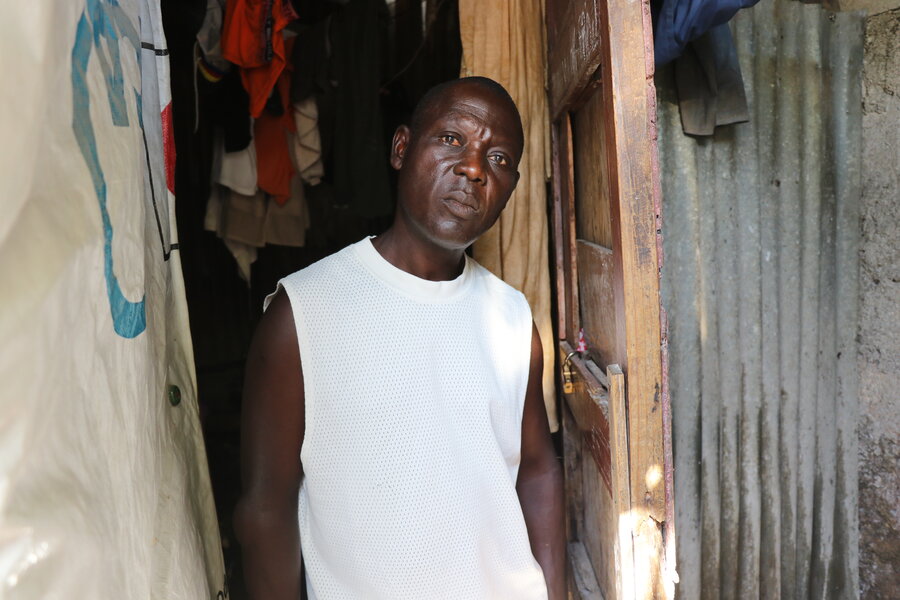 Herman Petitfrere is no stranger to that toxic mix. Gangs terrorizing his impoverished Carrefour-Feuilles neighborhood in Port-au-Prince recently drove him to seek shelter at a displacement camp. 
He counts among some 40,000 people who have been displaced by violence in the capital in recent weeks, adding to the around 200,000 who had already been chased from their homes. 
With water scarce at the camp, and prices for bucketfuls of the liquid having soared beyond the reach of many residents — few of whom have jobs or steady incomes — he can only wash himself when it rains. Almost everyone in the overcrowded maze of temporary shelters has skin problems from contaminated water.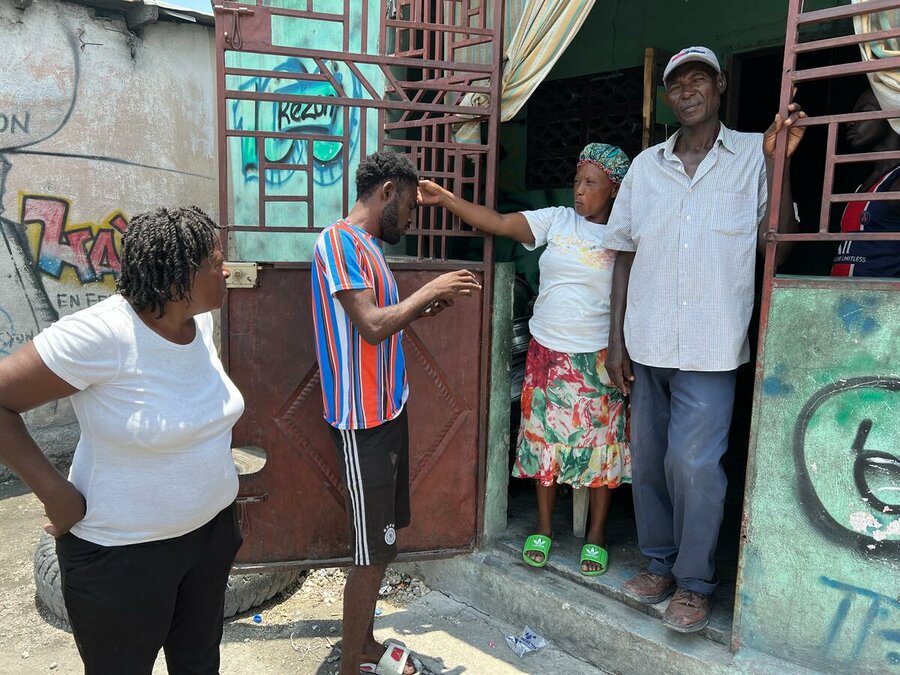 Food is also a struggle. Last week, WFP began delivering hot meals to the camp, which previously received no assistance for lack of financing. But the lean funding outlook means WFP can only plan a week at a time, leaving residents like Herman with no guarantee the assistance will last. 
"We go out onto the streets looking for anything we can find," he says, "just hoping we can find something to eat." 
WFP needs US$374 million to fund our operations in Somalia until February 2024, and US$91 million to finance our response in Haiti through December 2023. 
Learn more about WFP's work in Haiti and Somalia
Now is the
time to act
WFP relies entirely on voluntary contributions, so every donation counts.
Donate today