Libya: Vouchers empower displaced people to buy the foods they need
The World Food Programme is securing access to food so that people don't resort to damaging coping tools such as skipping meals
, Seetashma Thapa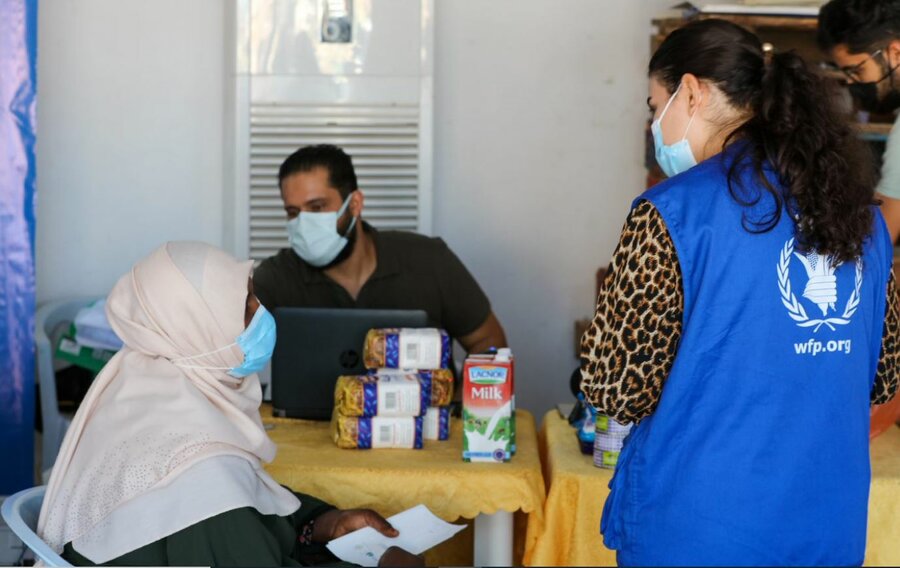 "Conflict compelled us to leave our beloved hometown in Murzuq," says Um AbdulRaheem, one of the 215,000 food-insecure people in Libya supported by the World Food Programme (WFP) last year.
She and her family of seven were among 3,300 Muzruq residents forced to flee their beloved hometown to dodge violence. In 2017, they managed to relocate to Sabratha, 900 km away.
"The whole area was deserted, everyone left for different cities and different places," says Um AbdulRaheem. 
"After the war ended, I went with my children to see if we could go back home," says Um AbdulRaheem. "Everything was burnt to the ground, and everything we owned is now rubble".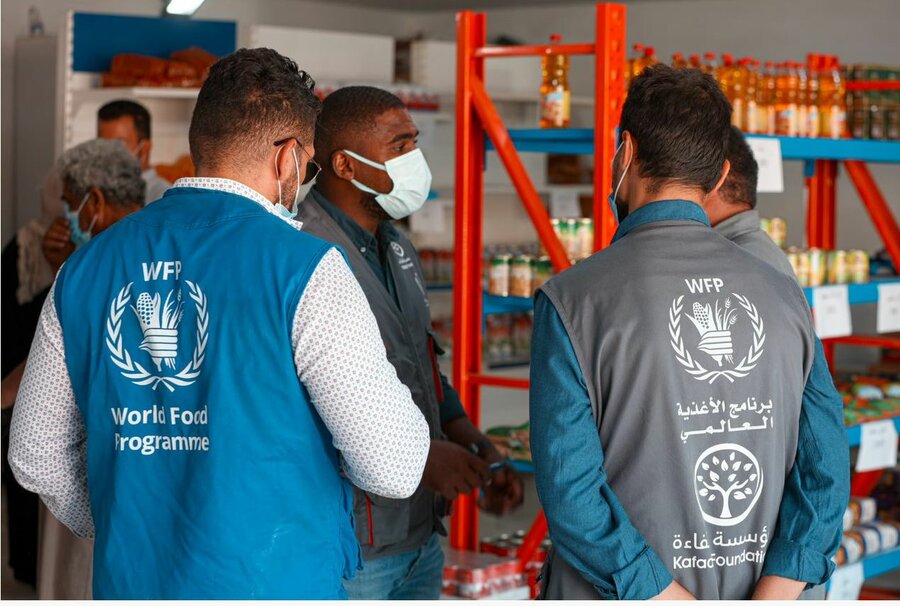 She fondly recalls Murzuq as the southern town known for its delicious dates. She now has no means to return as she'd have to rebuild her house from scratch and lacks the resources to do so. She has been the family's sole breadwinner.   
"When one is displaced it is a struggle ... finances are a problem if you're going to pay for rent, clothing, food, you'll find yourself with nothing," says Um AbdulRaheem. 
According to the 2022 Humanitarian Needs Overview, 132,000 displaced Libyans are in need of assistance due to the impacts of ongoing violence and the COVID-19 pandemic. WFP urgently requires US$14.6 million to continue providing lifesaving assistance to around 142,000 food insecure people in Libya. 
Each month, Um AbdulRaheem waits in line at the outlet in Azzawiya where she comes to redeem her vouchers through her mobile phone and chooses her preferred food items from more than 30 different products.
In 2021, WFP assisted more than 215,000  people in need in all three regions of Libya through its humanitarian response, school feeding, livelihoods assistance as well as capacity building activities. Through the WFP-managed United Nations Humanitarian Air Service and the UN Hub in Benghazi, WFP serves the humanitarian community in Libya, where it also provides communications support.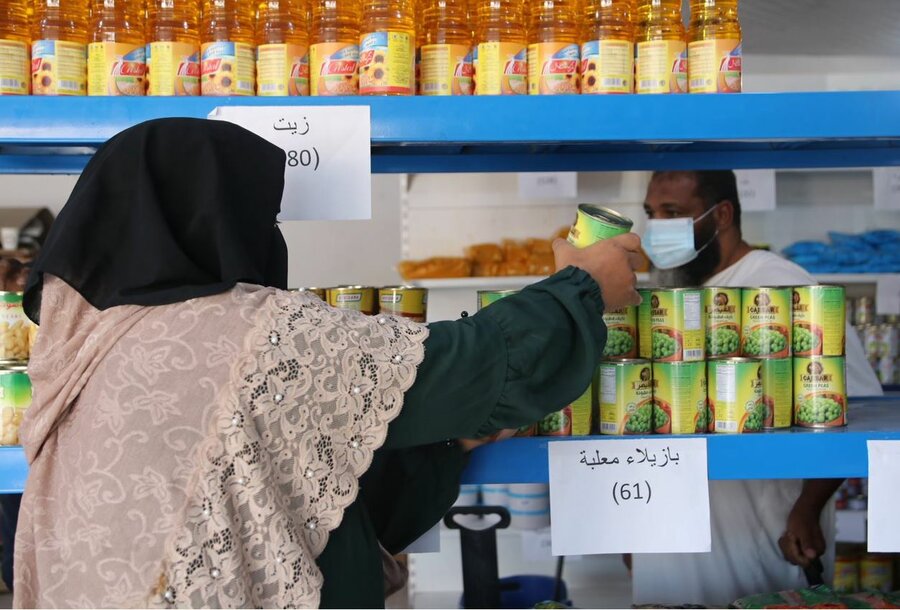 In countries where the local economy is hit by multiple crises, WFP also works towards revitalizing local markets. In Libya, WFP sources food for its e-voucher programme from local wholesalers.
From January to October 2021, a total transfer value of US$ 3.4 million has been injected into the local market through WFP-contracted wholesalers in the country. 
At the outlet, Um AbdulRaheem takes a look at her grocery list, and skims through the racks of eggs, chickpeas, milk, cooking oil, tuna, and other items, choosing what her family would need the most.  
Meals from WFP give Um AbdulRaheem's family the right nourishment for a healthy life. They have prevented several families like hers from resorting to negative coping mechanisms such as selling assets or borrowing money, skipping meals, or consuming less nutritious food to deal with food shortage.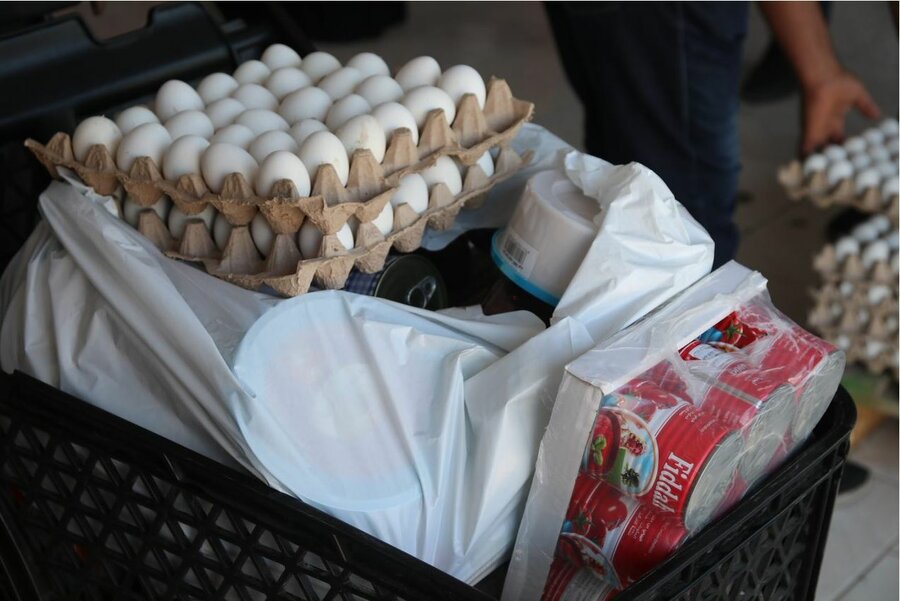 After collecting food from the shop, Um AbdulRaheem makes a stop at the local pharmacy to buy medication for one of her children.  
"We receive different varieties of food items and groceries, which has helped us save money for other daily requirements," says Um AbdulRaheem. 
While some of her children are at school, Um AbdulRaheem arrives home where her eldest patiently waits for her. Together, they look at all the food items that Um AbdulRaheem has brought and decide what they will eat as a family for dinner. Mealtimes are important to the family as it brings them closer together and gives them an opportunity to speak about their lives.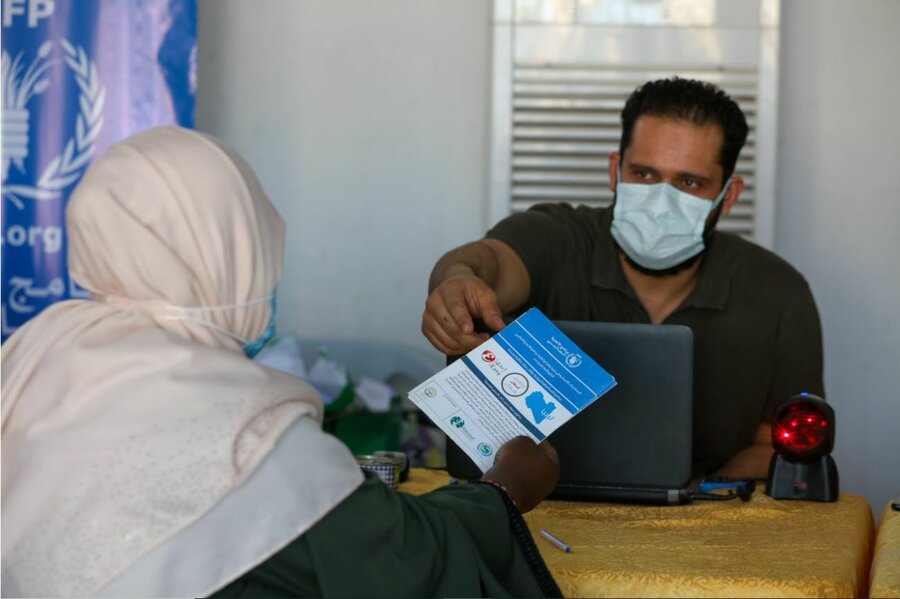 Tonight, the family of seven will relish some pasta with tomato and tuna sauce, eggs, and some curried chickpeas. 
"This food means everything to my family, it gives us hope and it has created peace at home, where we sit together and enjoy a meal together," says Um AbdulRaheem. 
They have all learned to cope with the traumatic experience of the war buts till dream of going back to their beloved home someday. 
Now is the
time to act
WFP relies entirely on voluntary contributions, so every donation counts.
Donate today