Looming Famines Pose Unprecedented Challenge
The spectre of simultaneous famines in four countries poses an unprecedented challenge to the humanitarian community as well as a personal…
, World Food Programme
The spectre of simultaneous famines in four countries poses an unprecedented challenge to the humanitarian community as well as a personal tragedy for hundreds of thousands of people, WFP has warned.
Famine was declared in Leer and Mayendit counties in South Sudan on Monday 20 February, with three other countries also at severe risk: Somalia, Nigeria and Yemen.
WFP needs at least US$ 1.2 billion for its operations in the four countries through July, out of a total US$ 4.4 billion needed by the UN by the end of March to avert a catastrophe.
Famine remains relatively rare, and multiple, simultaneous famines have not been seen in modern times. People are already dying in all four countries because of malnutrition. The next stage it that the number of deaths will increase exponentially unless life-saving investment is made now.
"Famine looms in these places because real peace, accountable governance and the space to develop and maintain massive infrastructure improvements are essential to secure the long-term welfare and wellbeing of the people," said WFP Executive Director Ertharin Cousin.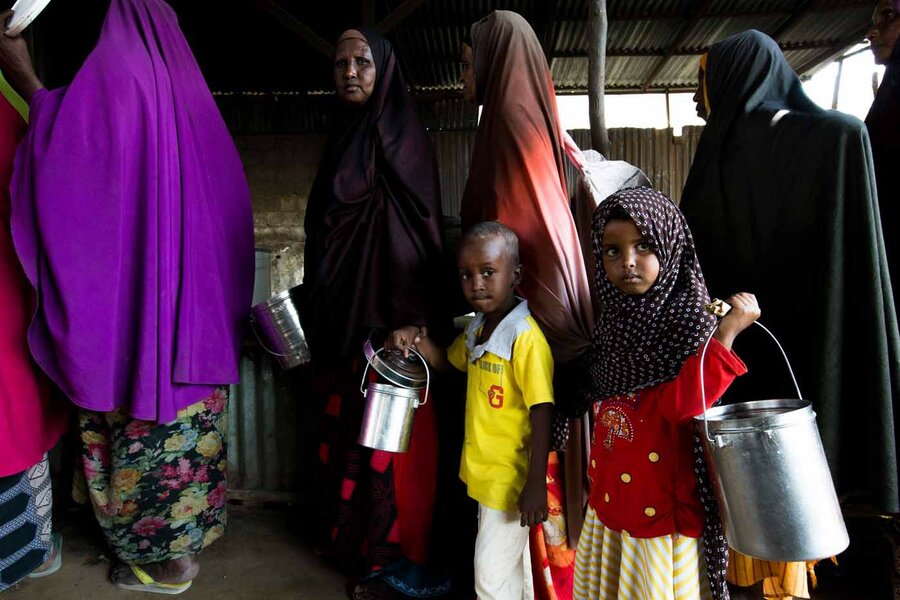 Once a famine is declared, many of the people it will kill are already dead. It costs much less to scale up humanitarian assistance in order to halt a looming famine than it does to deal with a full famine and its dire consequences, which can lead to massive suffering for many years.
In South Sudan, a massive humanitarian effort has helped WFP to stave off catastrophe over the past three years, where food and nutrition support helped battle high levels of hunger. WFP believes that, with access, this can be repeated to beat back an unfolding catastrophe, with 100,000 people receiving limited assistance at this time.
This alarming situation follows donors giving WFP a record US$ 5.9 billion in 2016. WFP is now asking them to step forward it can keep scaling up operations to head off potential famines in Somalia, Nigeria and Yemen and stop the situation worsening in South Sudan.
Like South Sudan, conflict is a leading driver of the crises in Somalia, northeast Nigeria and Yemen. Another factor common to all four countries is a lack of humanitarian access. Even if WFP receives enough funding to stop famine in South Sudan spreading and other countries sliding into famine, it needs the international community to exert political pressure to secure full and sustained access to all of those in need.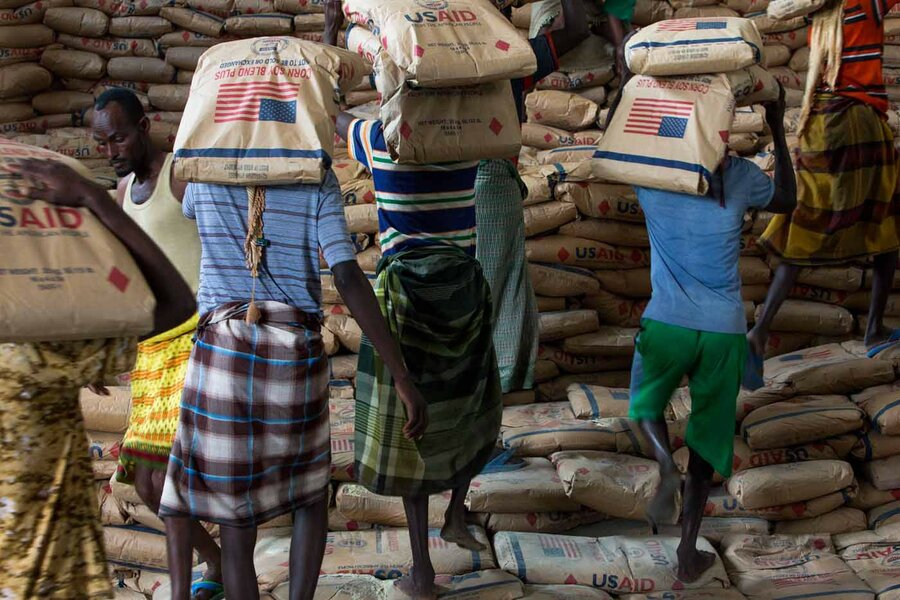 "In spite of immense security and logistics obstacles [in South Sudan], including a deteriorating security environment and staff evacuations, WFP provided a record four million people with food and nutrition assistance in 2016," said Cousin. "Yet in Unity State, lack of humanitarian access means hunger and catastrophe for this war's most vulnerable victims."
WFP is doing its utmost to reach people with the most acute needs. Emergency rapid response teams are already working in Koch, Mayendit and Panyjiar counties, serving more than 180,000 people, and WFP is launching emergency food distributions for 66,000 people in Leer county.
What is famine?
The conditions for famine are measured by the Integrated Food Security Phase Classification (IPC), a UN specialist unit to objectively classify food security. It uses three criteria before declaring a famine.
At least 20 percent of households in the area are classified in the most extreme category of food insecurity, Phase 5 famine, meaning they have an extreme lack of food where starvation, death and destruction are evident.
More than 30 percent of children under 5 suffer from acute malnutrition.
Mortality rates are two or more deaths per 10,000 people every day, or four under 5 deaths per 10,000 children every day — double the normal rate.
Funding needs in figures (as of 23 February 2017):
South Sudan: US$ 205 million to provide food and nutrition assistance to the end of July.
Somalia: US$ 374 million for operations to July.
Yemen: Planned operations require US$ 69.5 million per month. Emergency operation has requires US$ 417 million from February to July.
Nigeria: Operations to July require US$ 219 million.
Want to play your part in helping WFP tackle hunger? DONATE NOW.
— Story by Paul Anthem