Meet the Mozambican acting before climate disasters strike
Ahead of the Global Platform for Disaster Risk Reduction in Bali in late May, we bring you an example of how the World Food Programme works ahead of extreme weather events to save lives
, Jenny Wilson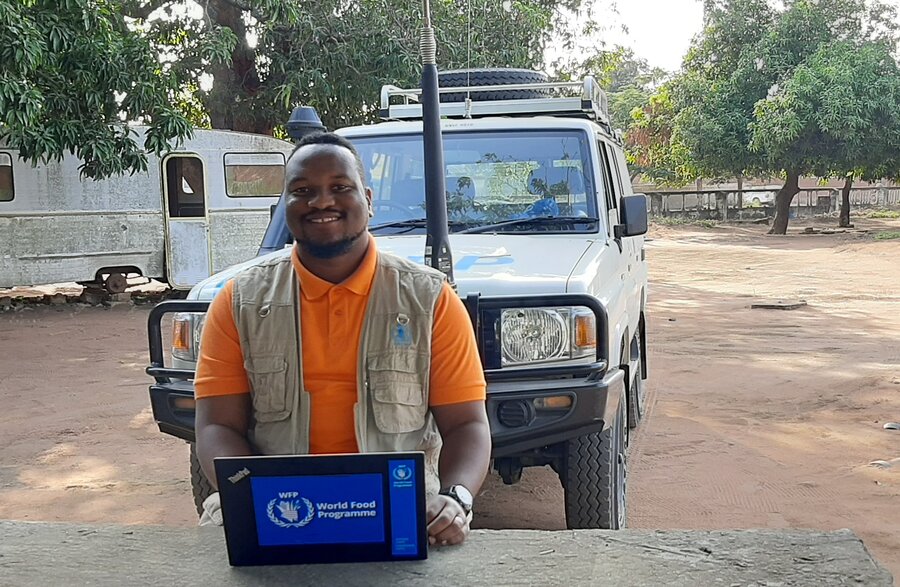 Benvindo Nhanchua, a climate expert for the World Food Programme (WFP) in Mozambique, remembers a girl being born up a tree during the devastating floods of 2000, when at least 700 people were killed and 650,000 displaced in the country. 
"This is not an urban myth," he says. "The mother saw the tree as the only way to escape from the devastating floods and give birth to her child." 
"Twenty-two years later the girl born up in a tree is finishing college," says Nhanchua. Coincidentally, she also works as as intern at the Mozambique National Institute for Disaster Risk Management (INGD), a main partner of WFP, where Nhanchua has worked for the past three years. 
Having grown up in Maputo, the capital of Mozambique, Nhanchua is no stranger to extreme weather. As the country marks three years since cyclones Idai and Kenneth, he says he has noticed more frequent and consecutive climate hazards than he can ever remember.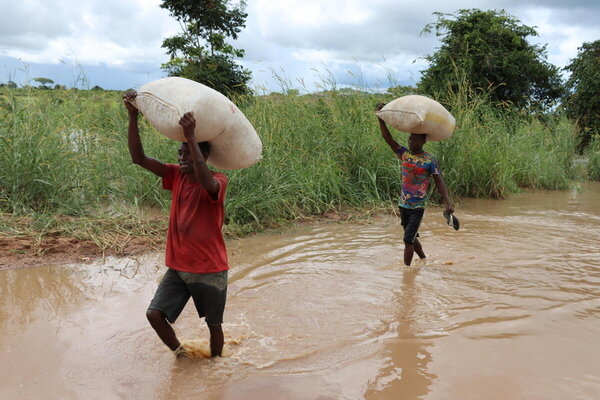 "Recently, tropical cyclone Gombe caused serious damage in the north," he says. Gombe made landfall on 11 March, with winds of 185km per hour killing 61 people and affecting more than 400,000 in the provinces of Zambezia, Nampula, Tete, Manica and Sofala – just as people were picking up the pieces from tropical storm Ana in January. 
The best way to save lives, livelihoods and money in an emergency, "is to act before disaster strikes," says Nhanchua. However, to be effective, funding is key and the increase in the frequency of climate shocks comes at a time when WFP forecasts to raise less than half of the US$ 21.5 billion it needs to assist 147 million people in 2022. This is a year of 'unprecedented needs', WFP warns, as climate shocks, conflict, COVID-19 and the costs of food and fuel – driven ever higher by the war in Ukraine – push 48.9 million people to the brink. 
Nhanchua recalls the droughts of 2015-16 "when there was no early warning system in place". Linked to the El Niño climate phenomenon, they had a devastating impact on the harvests of 2017-18, he explains. "By the time the Government and aid organizations realised there were extreme drought conditions in the south of the country, the impact was already huge."
WFP and Government partners have since been strengthening their capacities to prepare for and respond to disasters including floods, cyclones and drought. One of the ways they are doing this is with early warning and anticipatory action – flagging upcoming hazards and triggering assistance before disaster strikes. 
Unprecedented needs threaten hunger catastrophe
WFP warns of a year of increased hunger due to climate shocks, conflict, COVID-19 and rising costs.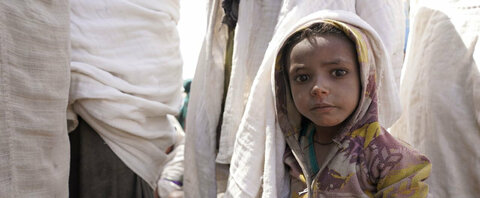 The European Union and the Norwegian government have contributed over US$4 million to get this started, but much more funding is needed. The basic idea of the early warning system "is to have a mechanism that will allow us to preview drought and act before the impacts cause food insecurity" – mitigating the effect on the lives and livelihoods of local communities. But it's not as simple as just a weather forecast. There are three agencies - the National Meteorology Institute, the Ministry of Agriculture and the National Directorate for Water Resources Management - that come together to analyse satellite data, on-the-ground information from rain gauges and the conditions of crops. This information is combined and measured against agreed thresholds to see what level of assistance is required.  
"WFP has a traffic light system for alerts that determines what type of actions should take place," he says. "This could include installing irrigation systems, rehabilitating water supply systems or distributing drought-tolerant seeds. Food or vouchers might also be distributed if that's what is needed." The best way to do this is through systems that are already set up, like school meals or social protection programmes. It's crucial that any actions taken are combined with others to maximize the protection they provide against future shocks.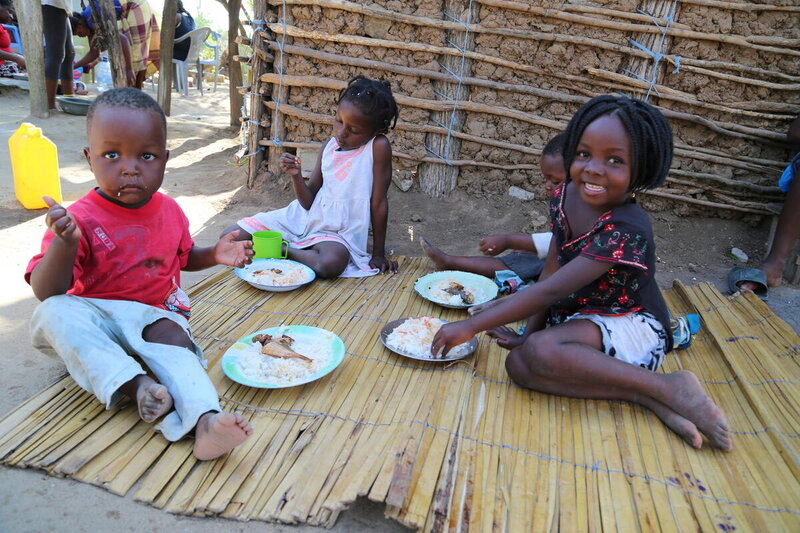 Climate change is making extreme weather events more frequent and severe, but the consensus is that the humanitarian community cannot just focus on disaster response. "If we wait until after a shock, the impact will be higher, the need for funds will be higher and communities would be much more vulnerable," says Nhanchua. "We must build people's resilience, try to reduce the impact and change the status quo of the communities and the humanitarian sector in general."
Nhanchua and his team are working towards a possible activation of anticipatory actions in June during the next rainy season, as early predictions suggest drought is likely. This would mean using the early warning data to determine the necessary assistance and provide it to local communities before the worst impacts of the drought materialize. Nhanchua and his team are not wasting any time: "We are ready to act."
Now is the
time to act
WFP relies entirely on voluntary contributions, so every donation counts.
Donate today