A month on, WFP staff work flat out to assist Türkiye-Syria earthquake victims
Two WFP responders find helping other survivors is key to coping with the trauma of the most devastating earthquakes to hit the countries in decades
, Elizabeth Bryant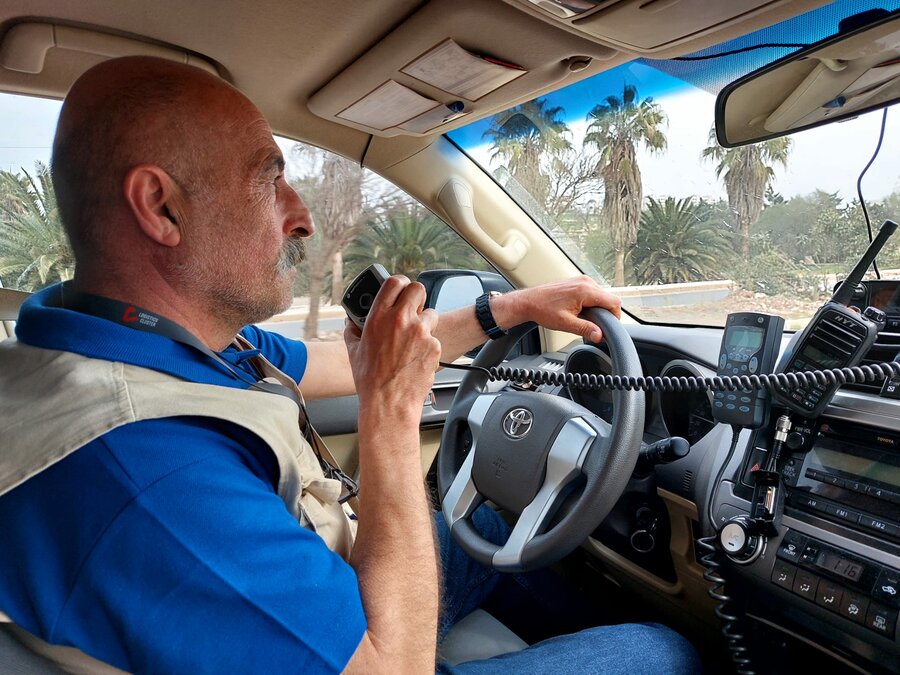 Hakan Soydas woke up to his wife's screams in the early morning hours of 6 February. Their apartment, in the southern Turkish city of Hatay, was shaking.
"I saw my home collapsing, the pillars falling down," says the World Food Programme (WFP) driver.
He rushed to rescue his 85-year-old mother-in-law from a room nearby. Together with Soydas's teenage daughter, the family fled the building, after he broke the door down the door with a crowbar.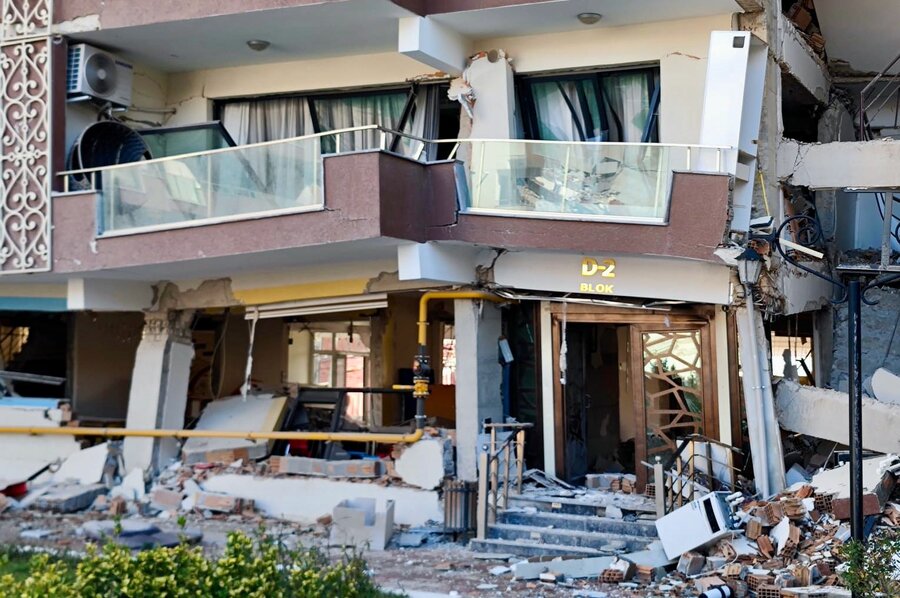 A massive, 7.8-magnitude earthquake had hit. They were lucky to be alive. 
In February, the Türkiye-Syria earthquakes killed at least 53,000 people, hospitalizing tens of thousands. Millions more are displaced, many surviving the bitter cold in tents or with friends and relatives. Cities are in rubble and roads are buckled by the upheavals.
Among the millions affected are WFP staff in both countries. Soydas still chokes up talking about a WFP friend who died in the disaster: Levent Kucukaslan, 41, was a senior logistics associate working with the Syria Logistics Cluster in support of WFP's northwest Syria operations, having joined the organization in 2015.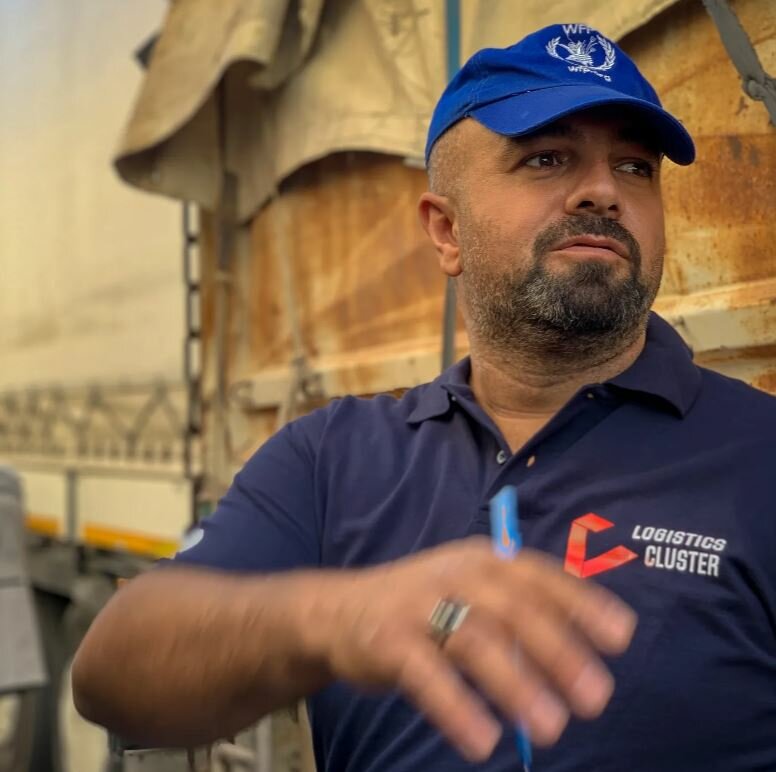 ---
Soydas other colleagues in both countries often work seven days a week to deliver assistance to northwestern Syria – already battered by years of conflict – where nine in 10 people depend on humanitarian aid to survive.
Every aftershock – and especially two powerful earthquakes that struck Türkiye late February – has been a trauma. 
"Most of us are on autopilot right now," says Omer Celik, a WFP programme assistant working with two dozen other staff from a hotel in the relatively unscathed, southern Turkish port city of Mersin. "We're somehow trying to ignore ourselves psychologically, but we support each other a lot."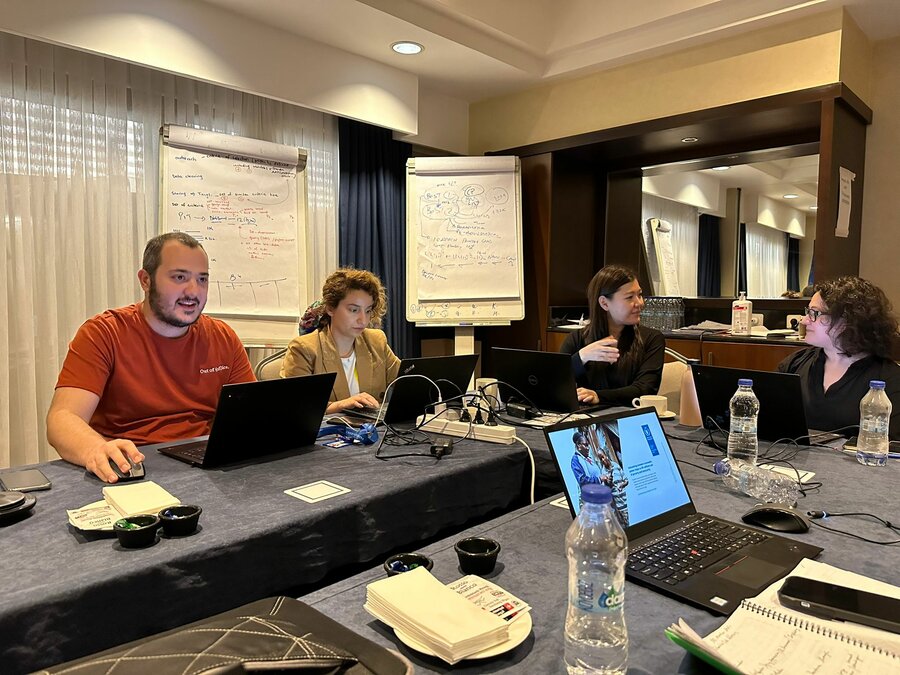 The marathon work hours allow WFP to provide emergency food assistance to 2.7 million quake-affected people in both Türkiye and Syria: hot and ready-to-eat meals and family food packages. Working with partners, WFP delivers assistance to municipal community kitchens and camps in Türkiye, home to hundreds of thousands of Syrian refugees, as well as communities across northern Syria.
Ibrahim Khalil and his family fled their home in Aleppo minutes before it collapsed. Today, they are living in a mosque in Lattakia, a three-hour drive away, with other earthquake survivors.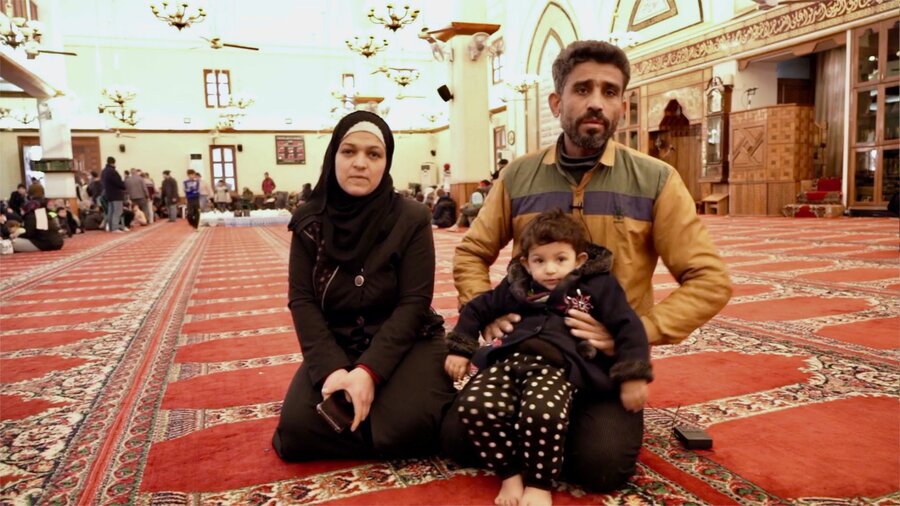 "Thank God I managed to get them out before the ceiling fell," Ibrahim says. "The night is indescribable. We literally lived the horror." 
Soydas's family is also homeless, their apartment building reduced to rubble. After escaping, they spent hours under an icy rain, before finding shelter in a bus. 
They are now in Ankara, staying with relatives. Soydas spent a few days sleeping in a WFP car, then moved to a caravan outside Hatay, with other WFP colleagues. 
"We have lost everything," he says. "But life is continuing. We can't do anything to change it." 
Homeless
As humanitarian needs piled up, Soydas temporarily took on another assignment, supporting WFP's logistics to deliver humanitarian assistance to northern Syria – a job he hopes to land full-time down the line.
"We are in the same situation as people in northern Syria," Soydas says, "and we will try to continue supporting them."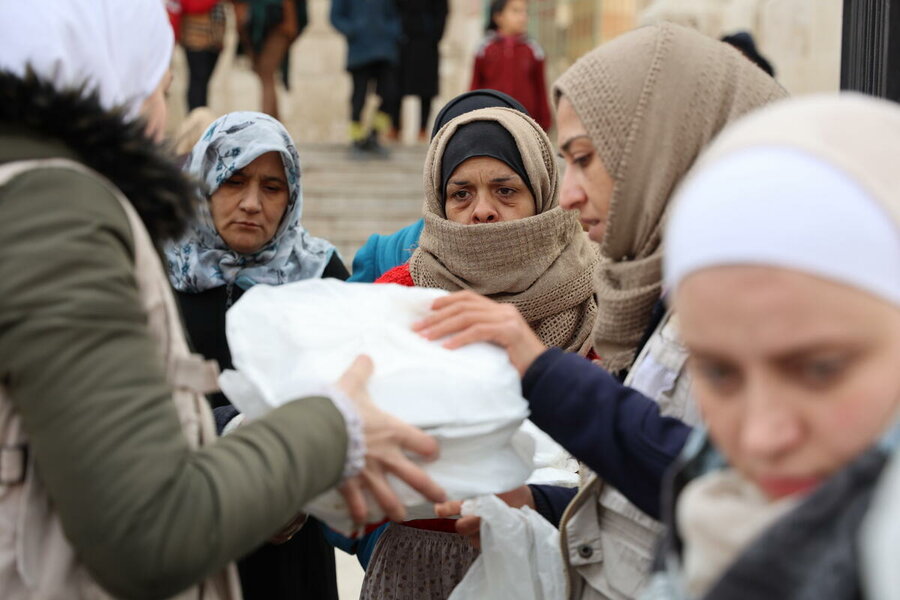 A few hours' drive away in Mersin, WFP programme assistant Celik is also working marathon hours. After fleeing their home in the quake-hit Turkish city of Gaziantep, he and his family also spent several days living and working from their car. They eventually found temporary shelter with Celik's father-in-law, whose one-story house remained intact. 
Like the Soydas family, Celik's wife and four-year-old daughter are living with relatives in Ankara, where rents have skyrocketed with the influx of quake survivors. In quake-hit areas in the south basics, such as blankets, are also in short supply, he says.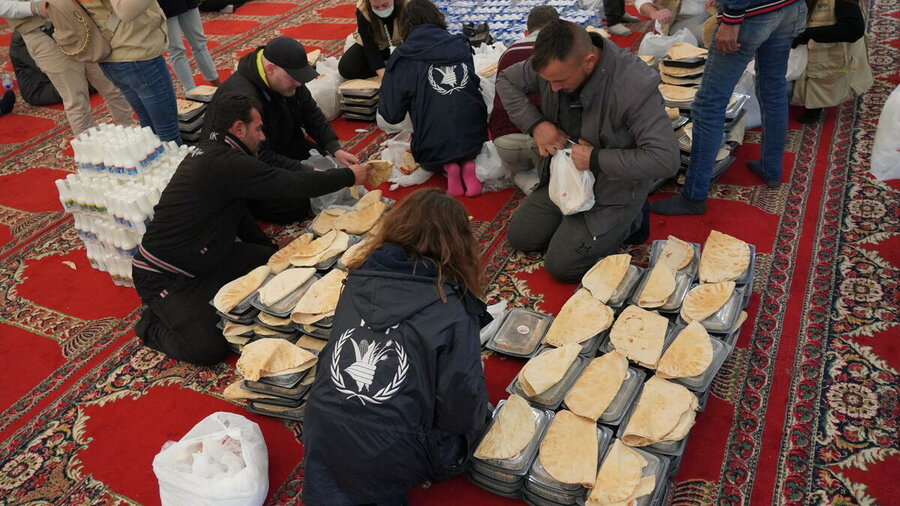 Several relatives died in the earthquakes. Celik's apartment is intact, but the building is fissured with cracks. 
"We are homeless," he says. "We are nomads."
His work, compiling data and writing daily reports about WFP's lifesaving operations in northwest Syria, is a comfort, however.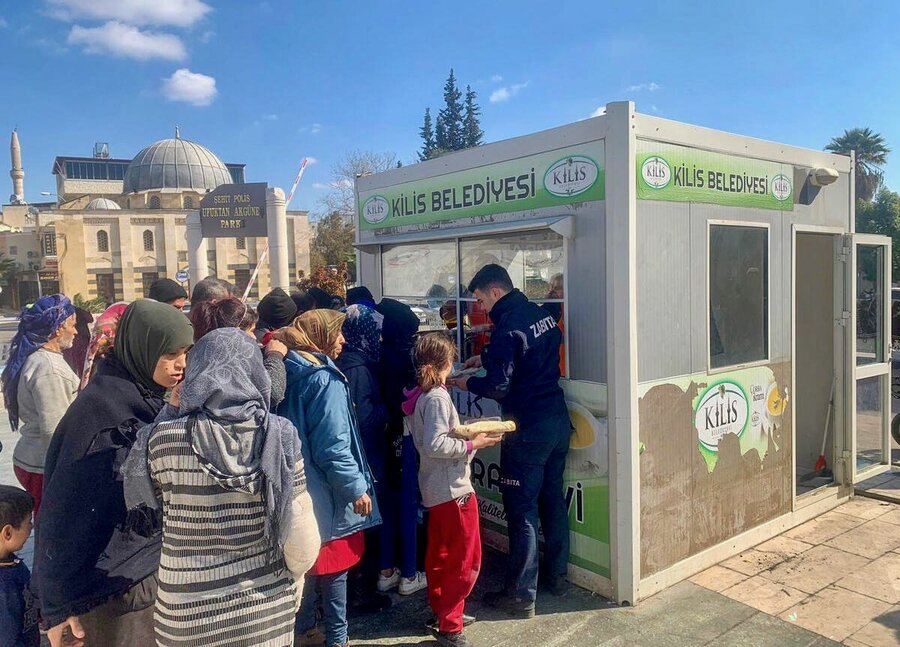 "When I go to bed, it's hard not to think about things," Celik says. "Even the slightest shake sends people running, screaming."
"But," he adds of his WFP team, "we are turning the stress into something positive. We're helping over 1.5 million people in northwestern Syria. And it's motivating us a lot." 
Now is the
time to act
WFP relies entirely on voluntary contributions, so every donation counts.
Donate today