More countries are sliding into acute food insecurity, UN hunger hotspots report warns
FAO and WFP expect conditions to worsen for a further 18 countries, bringing the total pushed to the brink by conflict, climate change and economic shocks to 22
, WFP Editorial Team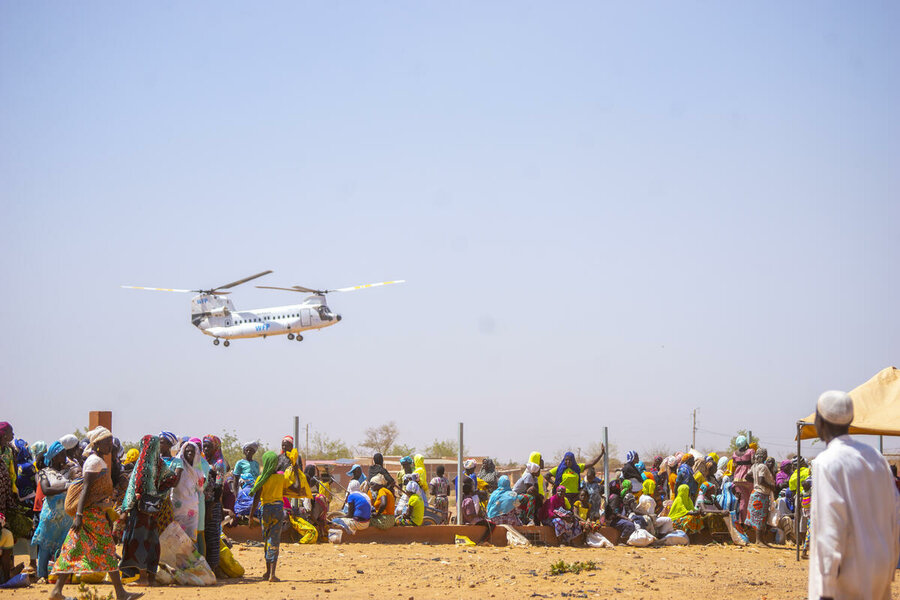 "People forced from their homes, having lost their livestock and their livelihoods, desperately in need of the support that the World Food Programme is providing to keep them alive" – this is how Michael Dunford, Regional Director for the World Food Programme (WFP) in East Africa, described the challenges in Somalia when he visited the country recently.
This very description can be applied to Burkina Faso, Haiti, Mali and Sudan – which have been elevated to the highest alert level in the latest UN Hunger Hotspots report, joining Afghanistan, Nigeria, South Sudan, Somalia and Yemen.
Hotspot countries now total 22, a rise from 18, according to the report, which is produced periodically by WFP and the Food and Agriculture Organization of the United Nations (FAO). "My fear is that it's going to get worse," said Dunford. "Unless we manage to maintain the levels of humanitarian support we did last year, the gap between those we can feed and those who need is going to increase."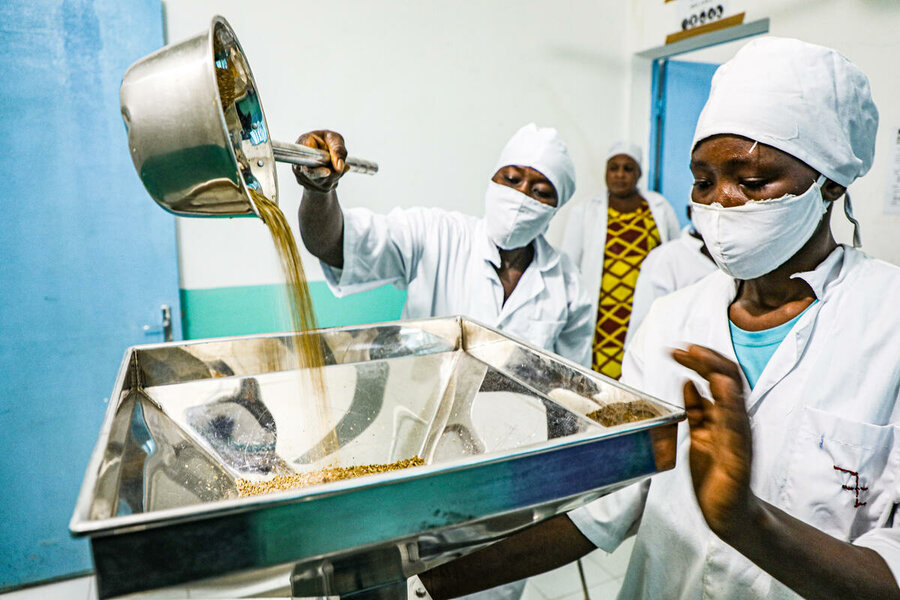 Published today (Monday 29 May) 'Hunger Hotspots – FAO-WFP early warnings on acute food insecurity' calls for urgent humanitarian action to save lives and livelihoods, and prevent starvation and death in hotspots where acute hunger is expected to worsen between June and November.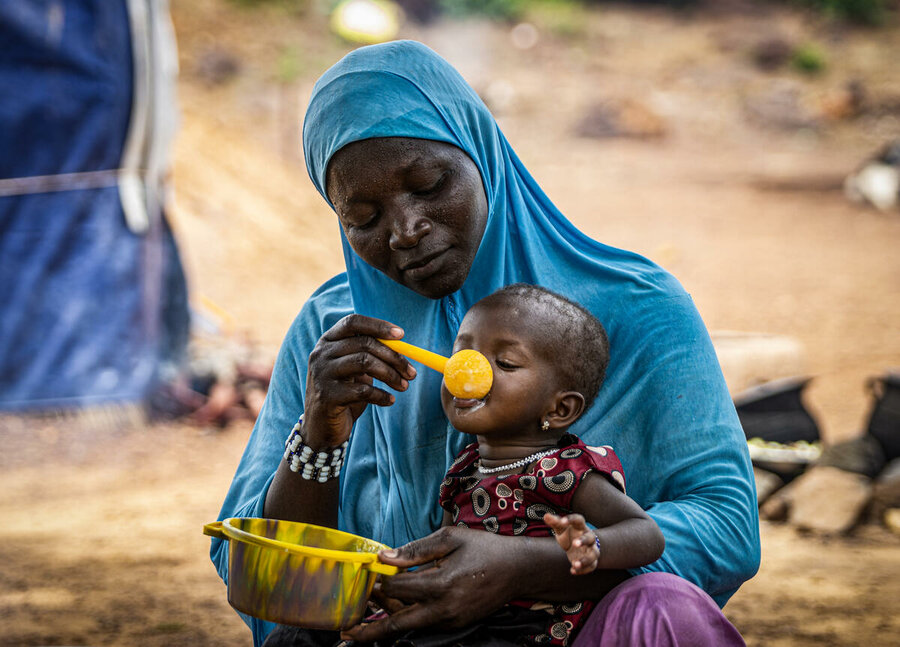 It comes amid fears for the return El Niño in coming months – the episodic climate phenomenon where the surface of the central and eastern Pacific Ocean warms up is expected to set off climate shocks in vulnerable countries around the world.  
"Not only are more people in more places around the world going hungry, but the severity of the hunger they face is worse than ever," said Cindy McCain, WFP's Executive Director.
Horn of Africa hunger crisis pushes millions to the brink
After three years of drought, more than 23 million people across parts of Ethiopia, Kenya and Somalia face severe hunger - the World Food Programme requires US$810 million to respond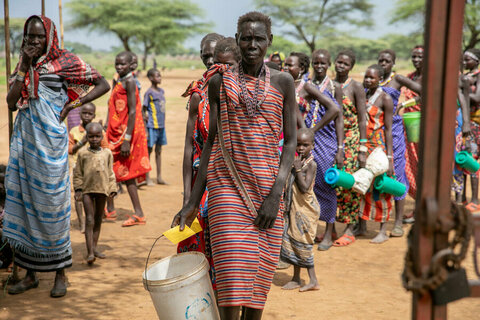 "This report makes it clear: we must act now to save lives, help people adapt to a changing climate, and ultimately prevent famine. If we don't, the results will be catastrophic," McCain warned.   
As the conflict in Sudan enters its seventh week, the report highlights the risk of spillover for its neighbours – a situation familiar to the Central Sahel countries of Mali and Burkina Faso, which are among the 22 hubs of hunger it identifies.
The report warns of massive population displacement and hunger among people forced from their homes in search of refuge and those hosting them. More than 1 million people are expected to flee the country while an additional 2.5 million inside Sudan are set to face acute hunger in coming months.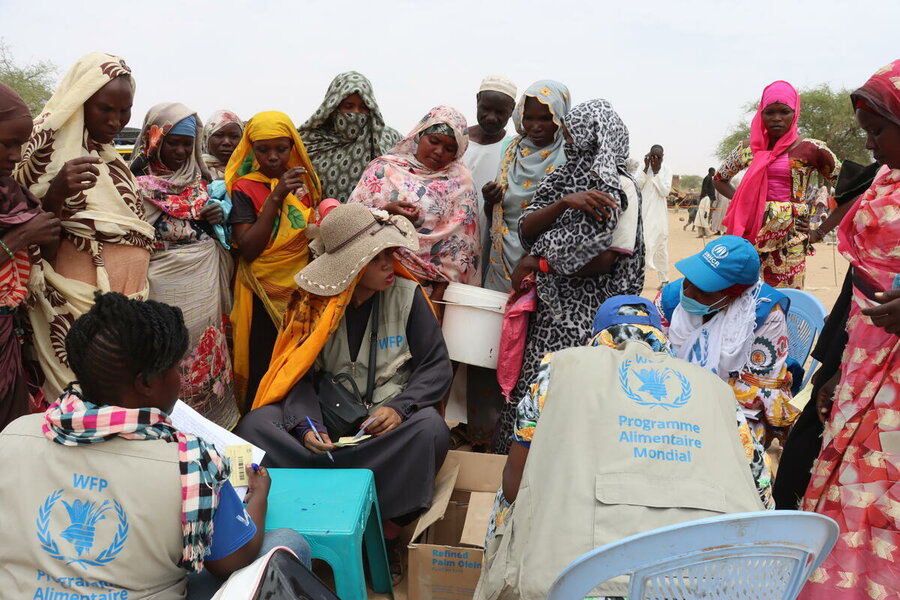 Supply routes for commercial and relief goods in and out of Port Sudan are being disrupted by insecurity, putting in jeopardy humanitarian assistance flows and regional relief efforts, the report notes. Disruptions to trade, cross-border commercial activities and supply chains also risk driving up prices and inflation, and depleting foreign exchange reserves in several countries – particularly in South Sudan, which relies on Port Sudan for both commercial and humanitarian imports, as well as vital oil exports.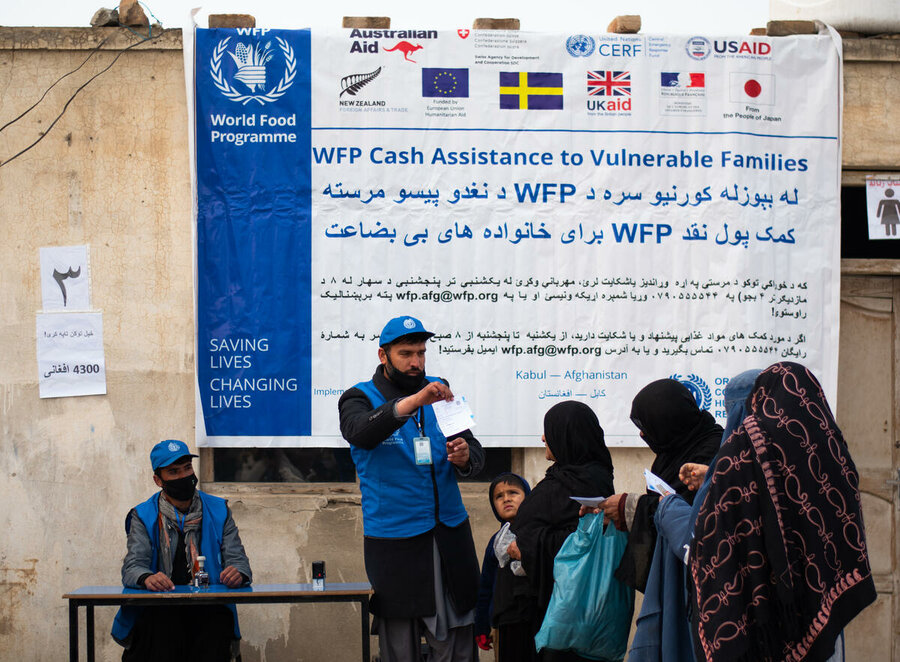 All hotspots at the highest level have communities facing or projected to face starvation, or are at risk of sliding towards catastrophic conditions, given they already have  emergency levels of food insecurity amid severe aggravating factors.
The Central African Republic, the Democratic Republic of the Congo, Ethiopia, Kenya, Pakistan and Syria are hotspots of very high concern, and the alert is also being extended to Myanmar. All these countries have a large number of people facing critical acute food insecurity, coupled with worsening drivers that are expected to further intensify life-threatening conditions in the coming months. Lebanon has been added to the list of hotspots, joining Malawi and Central America (El Salvador, Guatemala, Honduras and Nicaragua), which were already on the list.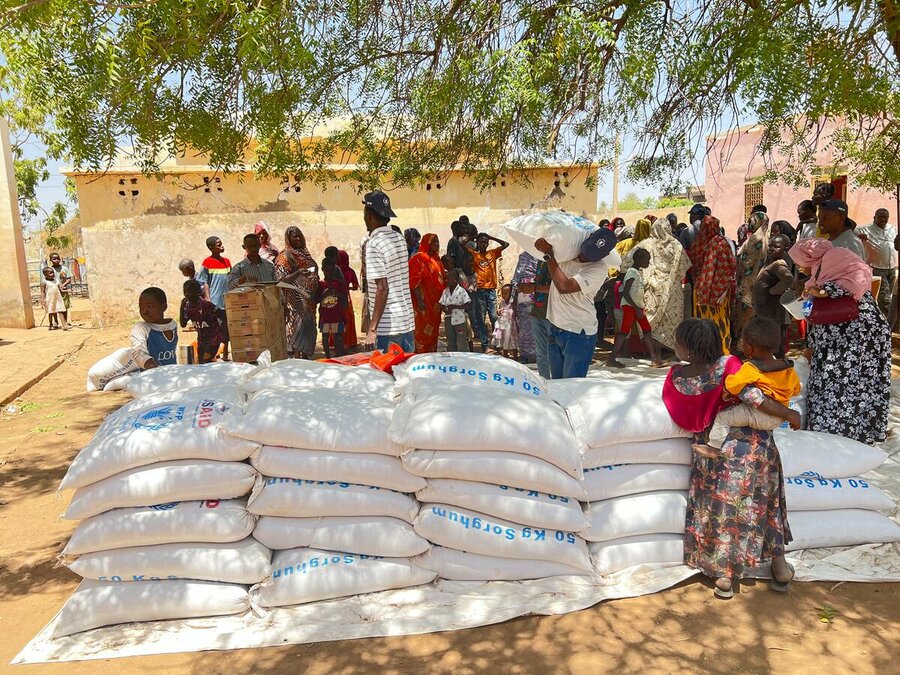 To avert a further deterioration of acute hunger and malnutrition, the report provides concrete country-specific recommendations on priorities for immediate emergency response to save lives, prevent famine and protect livelihoods, as well as anticipatory action.
The mothers risking everything to reach Egypt and escape hunger and conflict in Sudan
As the conflict enters its second month, the World Food Programme is providing critical food assistance at the border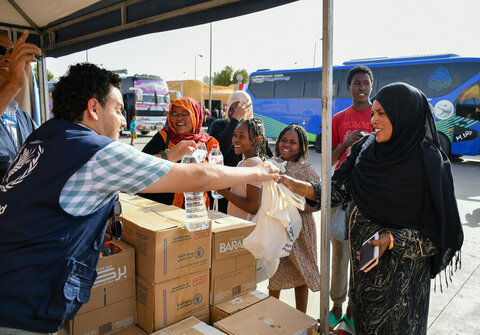 Humanitarian action will be critical in preventing starvation and death – particularly in the highest-alert hotspots. The report notes, however, that humanitarian access is constrained by insecurity, bureaucratic barriers and movement restrictions – posing a major challenge to humanitarian responders internationally.  
The report also stresses the importance of strengthening anticipatory action in humanitarian and development assistance – ensuring predictable hazards do not become full-blown humanitarian disasters.
As WFP's Michael Dunford put it: "We need support and we need it now".
Now is the
time to act
WFP relies entirely on voluntary contributions, so every donation counts.
Donate today