The mothers risking everything to reach Egypt and escape hunger and conflict in Sudan
As the conflict enters its second month, the World Food Programme is providing critical food assistance at the border 
, Amina Al Korey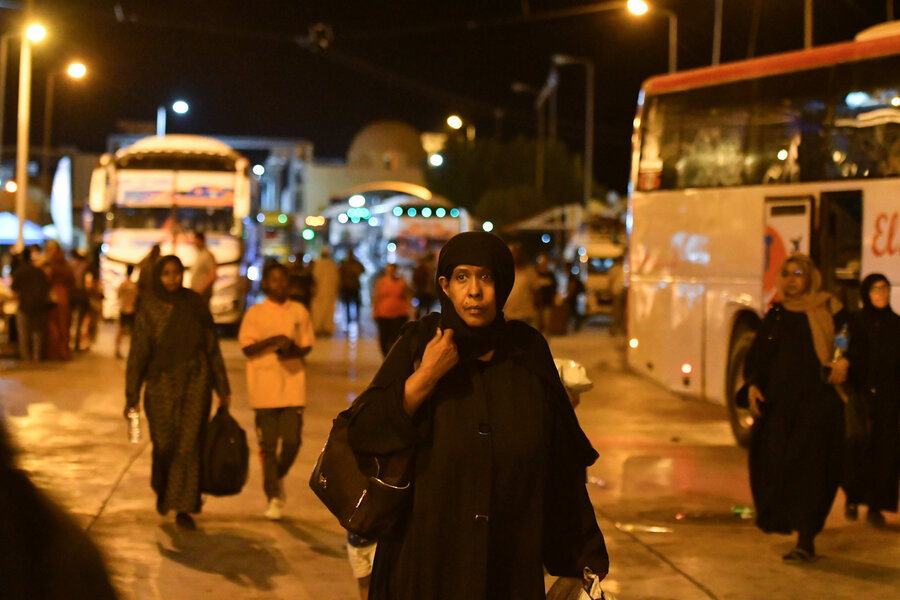 Aiesha, a mother of five children, is one of 88,000 Sudanese refugees who, according to the Government, have made it to Egypt after conflict broke out in their country on 15 April.  
She and her family took a perilous four-day journey from Khartoum to the border in the back of a refrigerated truck – an extreme measure they were forced to take because the cost of travelling via safer means was too high. 
In daytime temperatures of up to 45° Celsius, with virtually no ventilation, the family got by on what little food Aeisha had managed to bring. 
"The children suffered tremendously from the heat and the tight space, but we had no choice, we had to run for our lives and this is the only transport we could afford," says Aiesha, a week after making it safely to Aswan.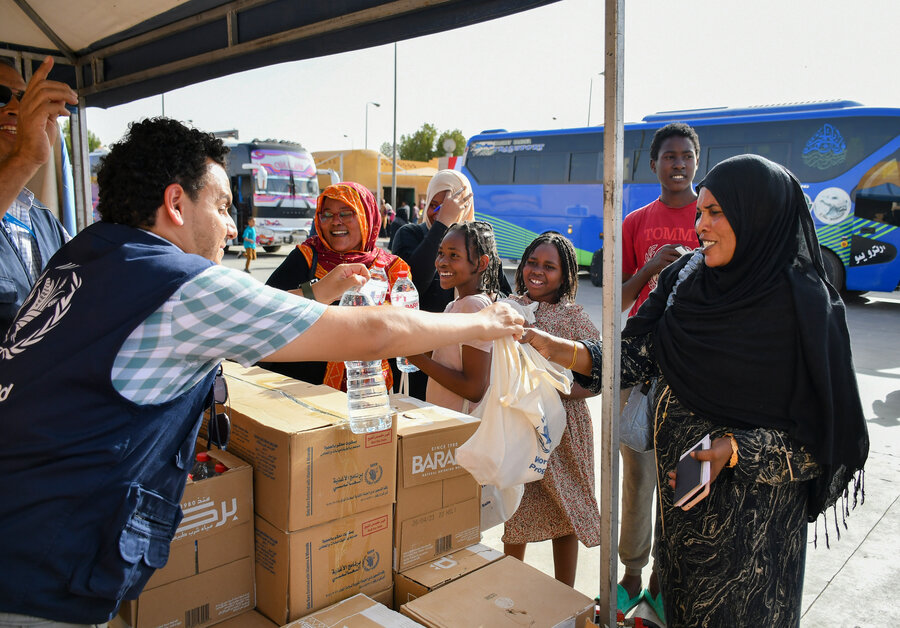 Since the beginning of the influx six weeks ago, the World Food Programme (WFP) has been greeting new arrivals at two border locations with packages of essential nutritional food items, with enough rations for more than 90,000 people.
At the border entry points of Argeen and Qustol, buses line up on the Sudanese side waiting for the paperwork of hundreds of passengers to be processed. This can take up to two days, forcing families to spend the night on the border with minimal food and water before being allowed to cross. 
People who make it to Egypt tend to arrive with almost no resources and without knowing where to head next.
---
 Women and children from Sudan do not need visas to enter Egypt, but males aged 16 to 49 do. This has forced many women to flee with their children, leaving their husbands behind. 
Some have been unable to bring any of their children with them due to the high costs of doing so and are trying to figure out how to become reunited. 
Om Kalthoum is one such. She's had to make the most difficult of decisions: choosing which of her two daughters she would bring with her to safety and whom she would leave behind. 
She and other Sudanese women, who have been in Egypt for almost three weeks now, are saving all the dry meals they are receiving so they can send them back to their children on buses returning to Sudan.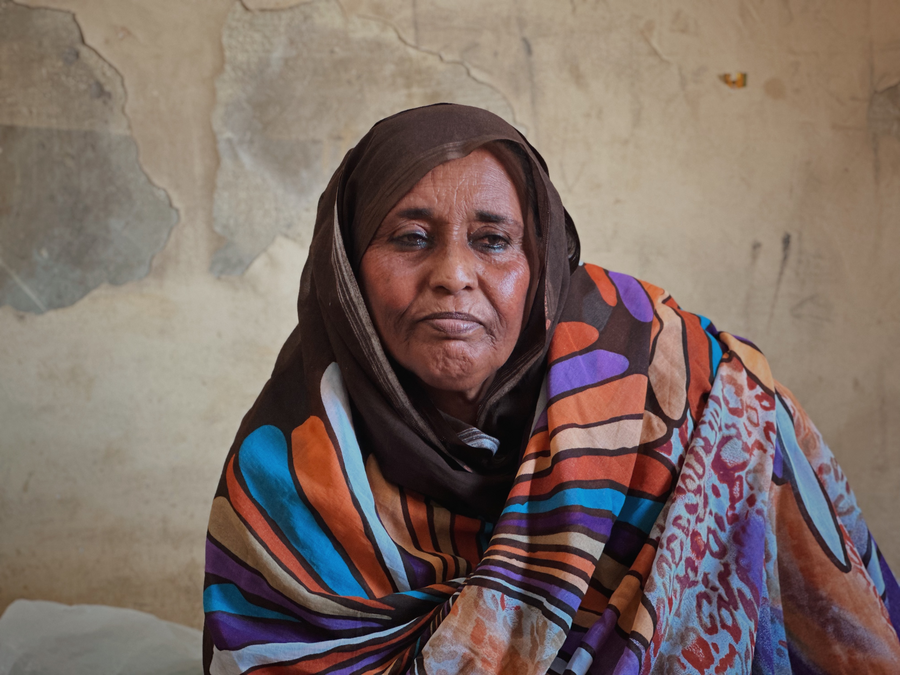 While WFP is continuing to provide food assistance at the border, the situation will eventually require an extended form of assistance to help those fleeing the conflict to secure their basic needs in a more sustainable way. 
This week, WFP launched its emergency cash assistance programme, an essential form of support for those fleeing the crisis in Sudan who are exceptionally vulnerable to food insecurity and malnutrition.
This will enable refugee mothers and other vulnerable people to secure their most basic needs, allowing them to choose what to buy and, in turn, contributing to the local economy. 
WFP Egypt requires US$16.7 million for six months to deliver urgent food and cash assistance to Sudanese refugees. WFP also stands ready to support the humanitarian community through logistics and common services, which requires a further US$600,000.
Now is the
time to act
WFP relies entirely on voluntary contributions, so every donation counts.
Donate today