'My life was spared because I arrived late' — Haiti's earthquake 10 years on
Two World Food Programme humanitarians recall the day when hundreds of thousands of Haitians lost their lives
, Antoine Vallas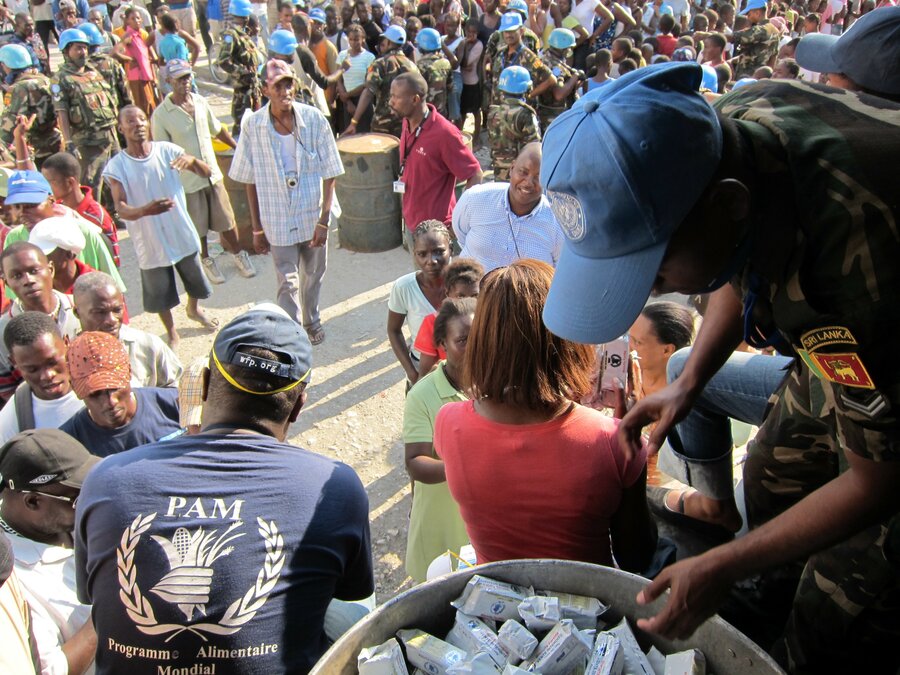 Story written by Myriame François and Antoine Vallas, based on testimonies from Jacques Elie and Jean Carrel Norceide.
At 4.53 p.m. on 12 January 2010, a magnitude 7.0 earthquake struck the Caribbean island of Haiti, killing hundreds of thousands of people and displacing over a million (estimates range from 220,000 to 300,000 deaths). Within a span of 30 seconds, a world turned upside down. Families were torn apart and tens of thousands were at risk of going hungry. To mark the passing of a decade since the tragedy, we speak to Jacques Elie and Jean Carrel Norceide, two of WFP's longest-serving staff members in Haiti.
Jacques, a married father of five, joined WFP in Haiti as a driver in 1996, and has served the organization for more than 20 years.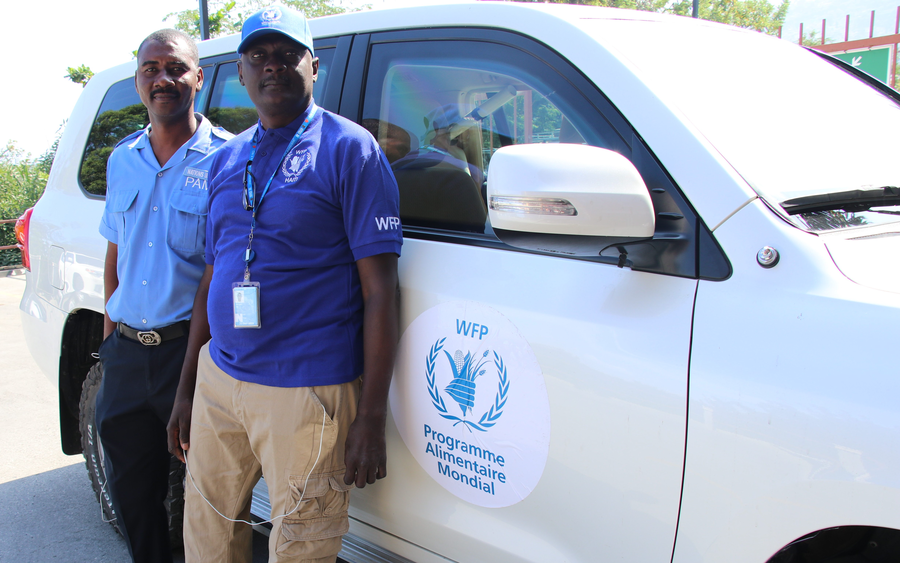 On the day of the earthquake, he bore witness as the ground gave and walls rocked and collapsed around him. The entire city of Port-au-Prince was shaken and devastated. Tremors in the headquarters of the United Nations Stabilization Mission in Haiti took the lives of 101 UN staff, including WFP's Bertline Laroque.
"I was on my way to the university where I was attending a training," says Jean Carrel, a longtime WFP monitoring and evaluation expert who is still serving in the Haiti office. "I hear a bang and think 'gunshots'. I look around — buildings collapse, a heavy cloud of dust and smoke rises and surrounds me.".
Jean Carrel says he rushed to the university building only to find his fellow students trapped in the rubble. "My life was spared only because I arrived late," he says.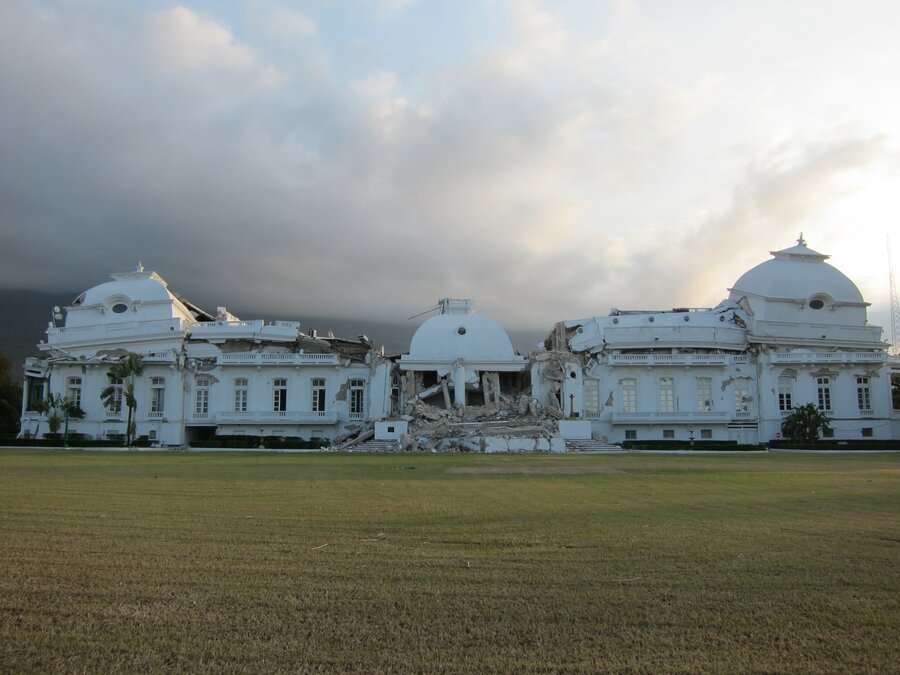 In the aftermath of the earthquake, the loss of life and damage to infrastructure made the humanitarian response not just a logistical challenge but an emotional one. Amid the chaos, debris piling, people injured among rubble, a response effort quickly organized, mobilizing hundreds of thousands of Haitians and a cluster of NGOs and UN agencies under the leadership of the Government.
Jacques lost four of his nephews in the catastrophe, while Jean Carrel found his family home had been levelled. Both men say that staying active on duty was a way to honor those who were gone.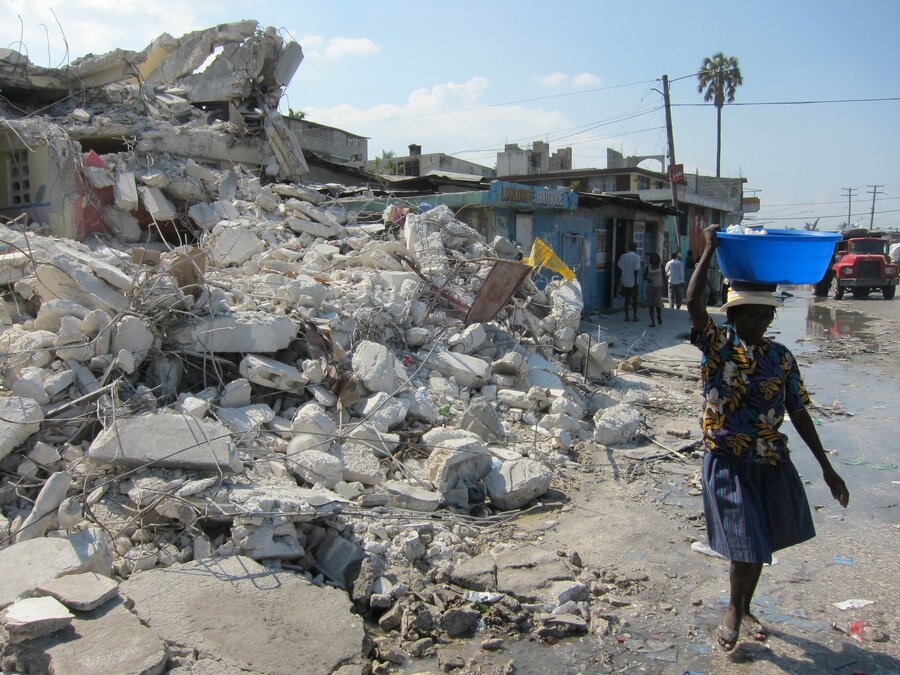 "Our hearts could not even contain the pain we were going through — but we were grateful to be alive and helpful, so we held fast," says Jacques. "We knew that we had to continue to do our job. We did it with our heart and soul. We never saw it as a job for WFP. Instead, we saw the women, children and men who we were able to relieve through our daily diligence."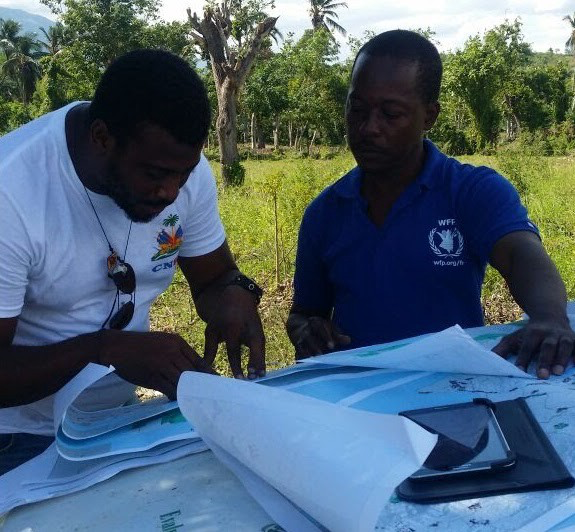 "My first thought was to travel immediately to Cap-Haïtien where my family lived, but then I felt a strong call of duty," adds Jean Carrel. "And here I was, two days later, taking part in one of the first assessment missions travelling to the Sud-Est Department".
"In spite of the trauma, I found satisfaction in being involved in the earliest response efforts."
Hardships strengthened the ties that bound WFP's staff together. Solidarity grew stronger, as the needs for assistance surged. "It mattered that everyone came together to help those who counted on us," says Jacques. "We could not afford to stay passive".
It was this very sense of selflessness and camaraderie that helped Jacques, Jean Carrel and their colleagues to pull through emotionally. With their help, in the months after the disaster WFP delivered 127,000 tons of food assistance and provided nutrition support and cash to more than 4 million Haitians.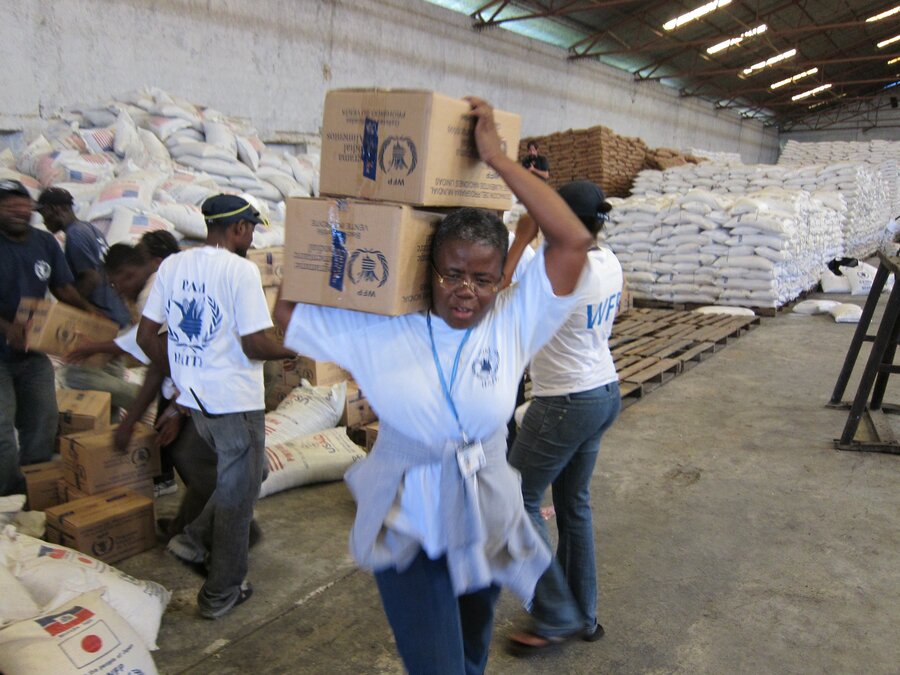 "The earthquake brought us together," says Jacques Elie, "more than ever before." He adds: "In the worst of times, as the old Haitian saying goes, 'Many hands make the burden light'."
"We stood by each other. The support was mutual. Headquarters as well as Country Office management were very considerate, and we were eager to deliver our best efforts in return. We had all the means at our disposal to fulfil our duties in high spirits."
Jacques remains unshakeably confident that better things are coming for the people of Haiti. His ideals will continue to guide his work, he says. Jacques urges colleagues and all humanitarian workers to persevere in supporting Haitian communities and the many other populations facing hardships around the world.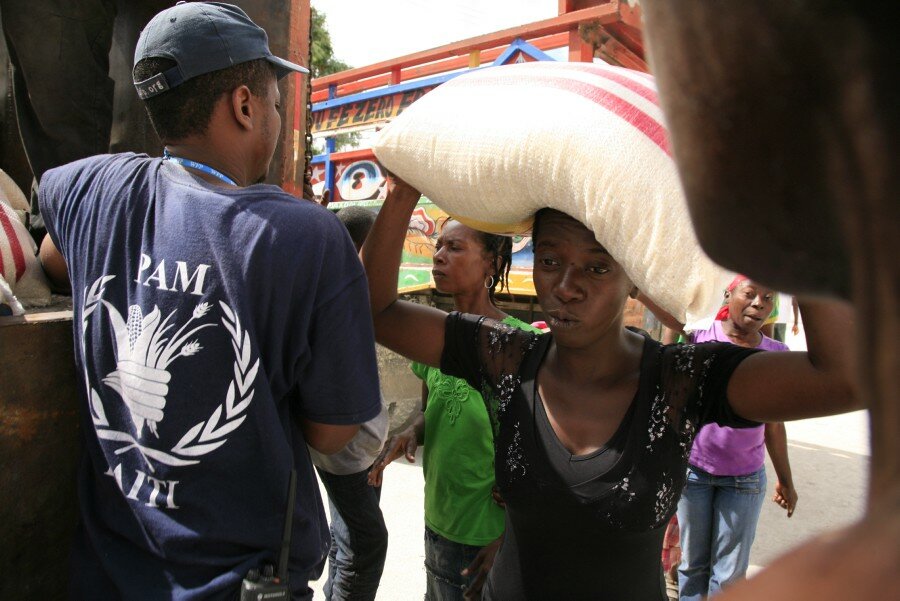 "We are working for people that we do not know personally and that we may never meet in our entire lives," says Jacques. "The only way to be rewarded is to do this job selflessly, to always look for the positive aspect of everything and to make sure that we efficiently fulfil our duties. The reward may be invisible, but our efforts can change lives for generations".
Today, a protracted economic and social crisis is bringing enormous challenges to the Haitian people. Hard-hit by rising prices and a drop in agricultural production, 3.7 million people — one in three — require urgent assistance. WFP Haiti is scaling up its operation to provide emergency food assistance to 700,000 of the most vulnerable Haitians over eight months, and is urgently appealing for US$57 million in a race to avert deepening disaster.