Near Ukraine's frontlines, food and friends ease icy months ahead
In the city of Sloviansk, residents count on WFP assistance and neighbourly bonds to cushion what may be the toughest winter of their lives.
, Edmond Khoury
Natalia and her neighbours do not jolt as the boom of shelling echoes continuously through her cosy living room. With the war in Ukraine now in its eighth month, they are used to it.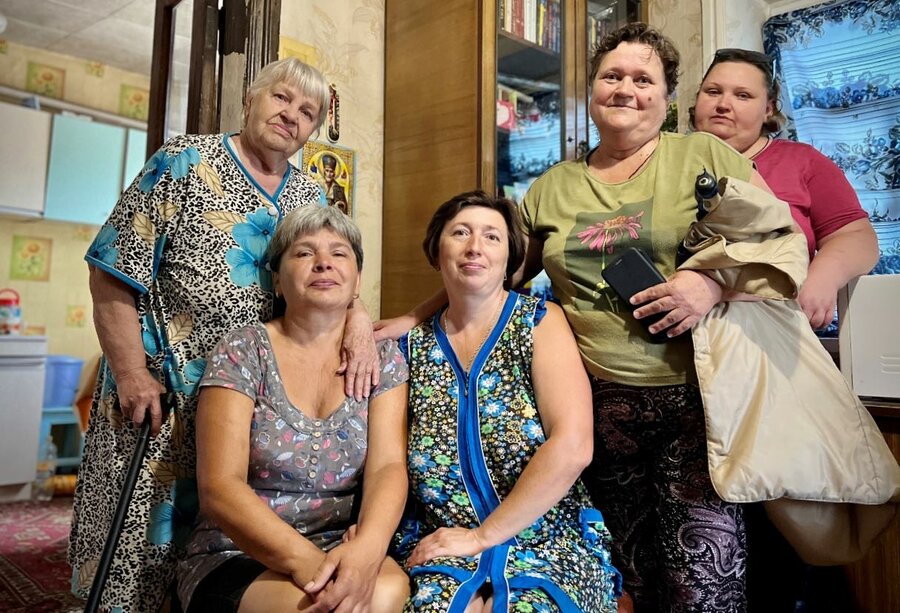 They have decided to remain in the heart of Sloviansk, in the eastern Donetsk region—only a few kilometres from the frontlines.
"Until peace is observed in the battlefield, I'll keep finding it between the four walls of my home," says Natalia, in her mid-50s. 
"This is our routine now," she adds referring to the neighbours' gathering. "All we have left here is each other." 
There are few other comforts these days — except World Food Programme (WFP) food for Ukrainians like themselves, who chose to remain near the frontlines.
Targeting more than two million people living in areas affected by fighting and other disruptions, the monthly WFP rations include wheat flour, pasta, sunflower oil, canned meat and other essentials. 
The assistance is part of a flexible mix of food and cash that WFP uses to support vulnerable people — even as we face a US$690 million funding shortfall ahead of winter.
Besides those staying put, the rations also support people returning home — often for lack of money and other resources to remain in safer places.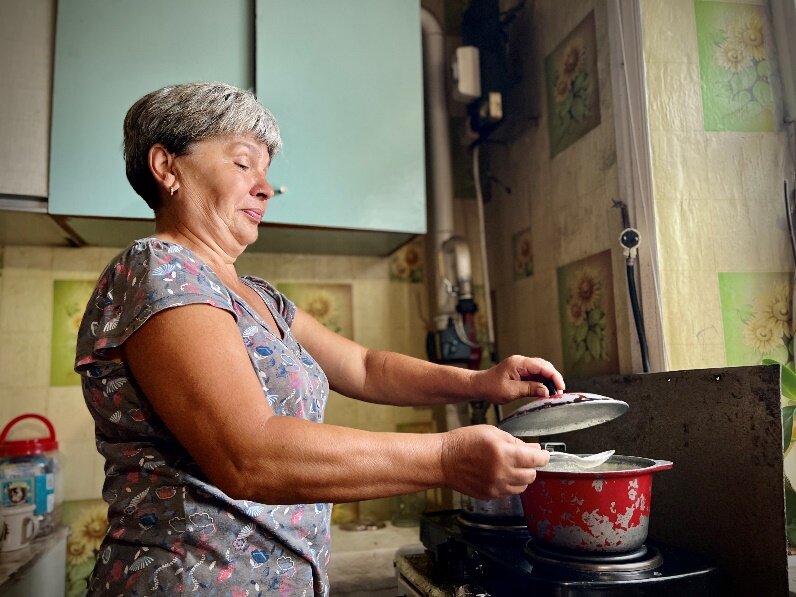 "I have never relied on humanitarian assistance in my life," Natalia says, "but the food I'm receiving is lifting a huge burden and shielding us from hunger."
The rations are vital in places like Sloviansk, where fighting has upended commercial supply chains, preventing communities from reliably accessing nutritious foods.
They will become all the more important as cold weather approaches, further straining the already precarious existence of many families here. Ukrainian winters are usually harsh, with temperatures dipping as low as -20 degrees Celsius.
Always a way
For Natalia, who lives with her husband and mother-in-law—and who recently lost her job at a medical clinic that was her only source of income—the WFP rations are especially welcome.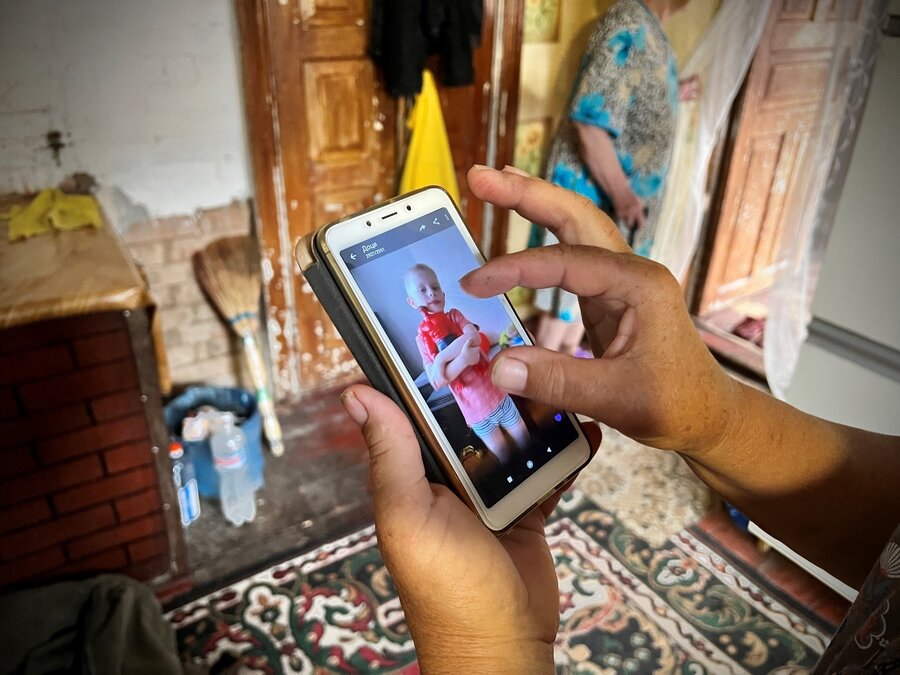 After the war started in late February, Natalia's daughter and grandson left for Poland. They send her regular updates, but she rules out following them.
"They are safe in Warsaw and that's the only thing that matters right now. They keep insisting I join them, but I do not want to leave," she says of her home in Sloviansk, where she has lived since 1967.
"I spoke my first words, watched my family grow, and accumulated unforgettable memories," she says, adding, "I was born here, and I will be staying until peace reigns." 
Besides, she says, "even if I were to leave, the rent to live elsewhere would be too expensive. Prices are rising, and I can't keep up."

The shrinking options make Natalia's group of neighbours all the more important. 
"We have grown into one community. We always think about one another as we cook food, prepare our pantries for the winter, and get water from the well," Natalia says, as she squeezes the hand of one of her friends.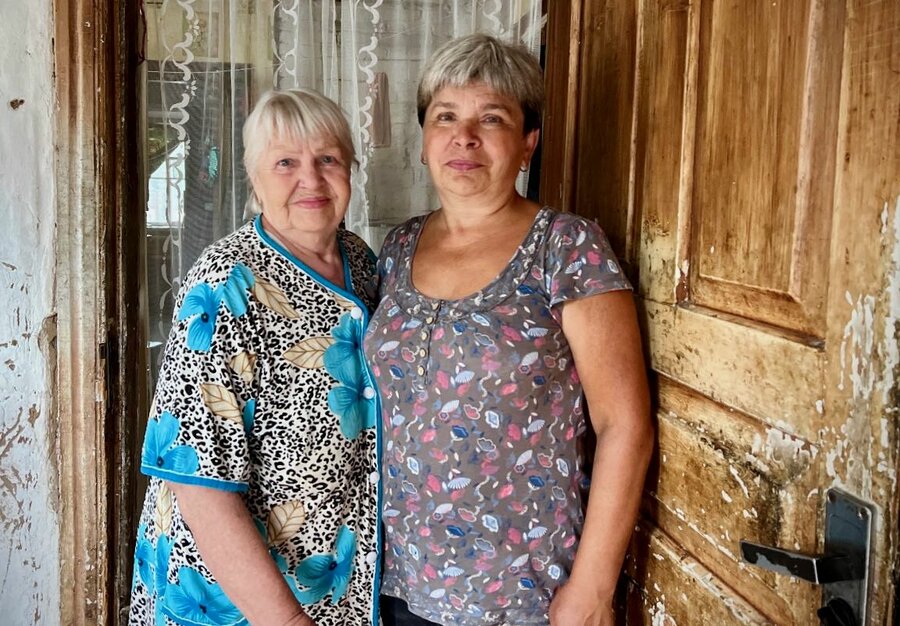 Still, the cold weather will usher in extra challenges. Even during peacetime, winters normally saw families like Natalia's spending a larger portion of their limited incomes on heating, warm clothing and other non-food expenses. Today, rising food and fuel prices are putting some of these necessities beyond reach.
But Natalia and her neighbours have figured out some fallbacks. 
"This year, we are mainly relying on electricity," she says, "but if that's not an option, we will be cutting trees and sharing wood to stay warm."
The neighbours also plan to invite each other over and share key basics like food, "so that all of us stay warm and healthy during the winter," she says. "There is always a way." 
WFP is delivering food parcels to families affected by the war in Ukraine thanks to generous contributions from Australia, Canada, Denmark, the European Union, Germany, Japan, Korea, Luxembourg, Sweden, Switzerland, UN CERF, USAID's Bureau for Humanitarian Assistance, as well as private donors.
Now is the
time to act
WFP relies entirely on voluntary contributions, so every donation counts.
Donate today