Peacebuilding begins in the barrio
A look at how World Food Programme (WFP) activities might be contributing to a more peaceful El Salvador
, World Food Programme
Story by Adam Raney
Driving through El Salvador's lush tropical countryside the lines between safe and no-go zones aren't so clear. At first glance, rural areas appear safer. Cattle roam the fields and kids play out in the open on dirt roads. Also, sensationalistic headlines concentrate on gang violence centered in the capital San Salvador. To be clear, urban El Salvador is extremely violent. Just three years ago San Salvador was labeled the murder capital of the world. But violence touches all parts of the country — rural and urban. In dusty corners along the Dry Corridor and in verdant valleys you meet people who are trying to rebuild lives and livelihoods devastated by violence.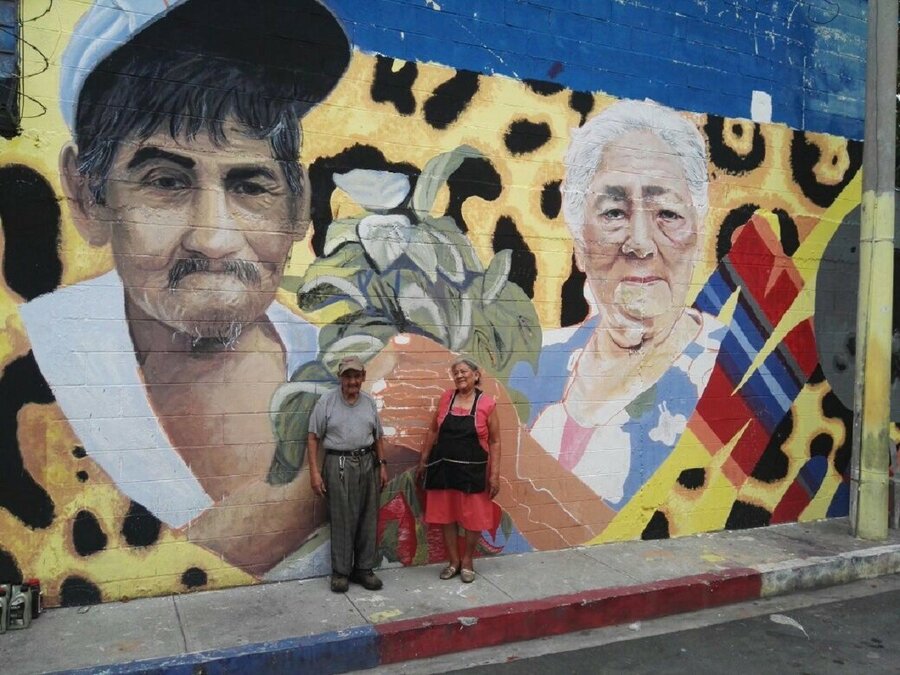 El Salvador is a unique case. Twenty-seven years ago, peace accords were signed, ending more than a decade of bloody civil war. The country, though, has been plagued since then by gang violence, making it hard to classify as a post-conflict society. Despite three years of falling murder rates there are still more than 50 homicides a year for every 100,000 people. Fueled by gangs, the violence can often seem unstoppable.
We have followed researchers from the World Food Programme (WFP) and the Stockholm International Peace Research Institute (SIPRI) to El Salvador to see if WFP's work is contributing to peace in the tiny but densely populated Central American country of 6.3 million people.
''There is a vicious cycle of violence here,'' WFP Programme Officer Francesca De Ceglie tells us. ''Particularly for the most vulnerable people living in marginalized communities — whether urban or rural — it is very hard to get out.''
One such person struggling to break the cycle is Maria Haydee Villanueva Alejo.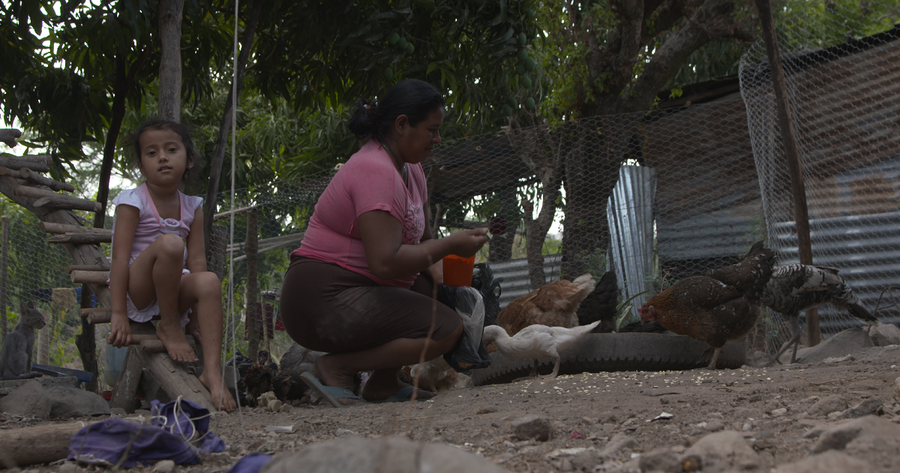 She had to keep food on the table and bills paid during his absence. It was a devastating experience and one she still finds difficult to discuss. Years later she is trying to find some sort of peace and move forward. As part of a WFP programme she receives around US$ 80 a month in cash assistance that she uses to buy basics and purchase hens and turkeys that she raises and sells as part of a small poultry business out of her house.
Along with the assistance comes counseling, which she sees as just as important.
''The money WFP provides is for food, but the counseling helps us feel better. It helps us unburden ourselves,'' she says.
Back in San Salvador, we follow De Ceglie and her counterpart from SIPRI, researcher Caroline Delgado. They are walking through a vibrant neighbourhood splashed with color and inspirational scenes. Exterior walls on homes are covered with murals. They're painted by participants in ConectArte, a WFP co-sponsored programme, that offers cash assistance and artistic training to youth. One mural of a hummingbird reads in Spanish, ''There is no change without dreams, just like there are no dreams without hope.'' Many of the artworks remark on the need for education, environmentalism and peace, themes the artists apparently hope will come to life in El Salvador.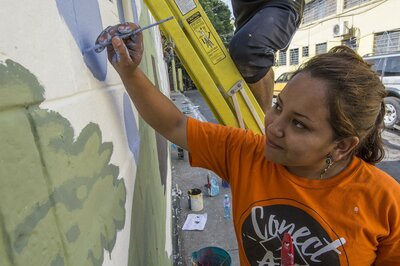 Leading the tour is 22-year-old artist Mario Guerrero. He describes how youth participate in the design and direction of the project. "This contributes to building a culture of peace," he says. "This programme is empowering and helps create leaders at the community level.''
Another WFP co-sponsored programme in the capital looks to harness the energy of Salvadoran youth. Gastromotiva provides six months of culinary training to young people looking to launch careers in food service. It is particularly attractive to returnees. Every year thousands of young Salvadorans arrive back in the country after being deported from the U.S. or other countries. Most speak better English than Spanish and find integrating into life difficult. Jobs are hard to come by. The programme is a rare opportunity for youth frustrated by the violence and lack of opportunities.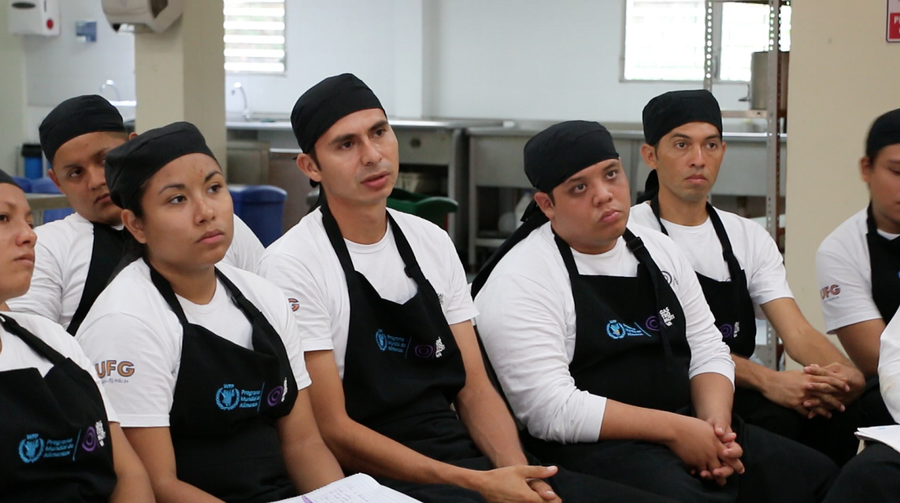 Looking around the table at these excited and upbeat youth, it was easy to forget that they were the exception. Most young Salvadorans feel trapped in an endless cycle of violence and poverty. But it also brought back to mind a phrase SIPRI researcher Caroline Delgado said during one of the tours, ''Peacebuilding takes place at the local level.''
Despite the uphill battle ahead of them, the local youth we met are still giving peace a fighting chance.