South Sudan turns seven, as seven million people go hungry
Conflict robs nation of its Independence celebrations
, Tomson Phiri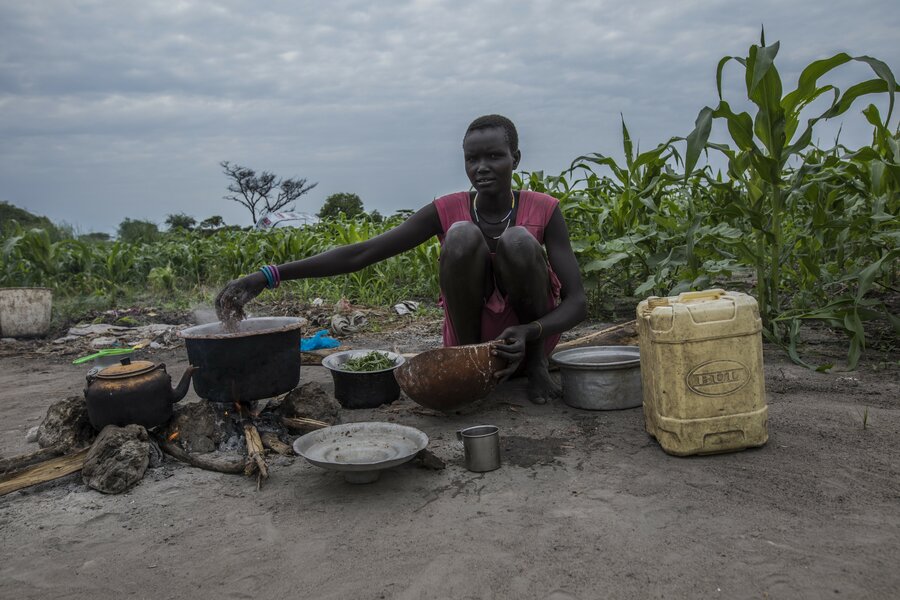 If South Sudan were a child, she would have turned seven today. At that age, children would quite naturally be the apple of their parents' eyes and a delight to onlookers alike. Running, full of life and gleeful, warming even the hardest of hearts.
But, therein ends the comparison. In the imagination. And reality sets in.
South Sudan is like no other 7-year-old. The country is still on its knees and on life-support.
The current conflict, the result of a political rift between leaders and rival groups in 2013, has resulted in one of the world's worst humanitarian crises and Africa's biggest refugee crisis since Rwanda 1994.
''The people of South Sudan need peace to be able to feed their families and rebuild their lives.''
Almost 2.5 million people have been forced to seek refuge in Uganda, Kenya, Sudan, Ethiopia, the Democratic Republic of Congo and the Central African Republic. A further two million are displaced inside the country's borders. South Sudanese live in fear of violence, seven years after a peace deal ended 21 years of war between north and south, and gave birth to the world's youngest nation in 2011 amid wild cheers, pomp and fanfare.
Robbed celebrations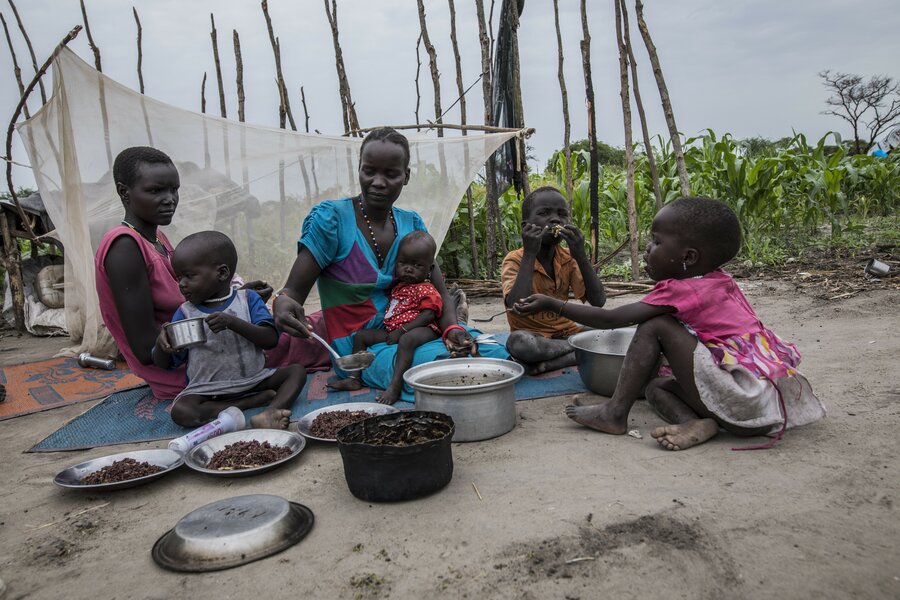 Fast forward to 2018, there are no celebrations for the 7-year-old country. The Government of South Sudan has indicated they will not mark Independence with the usual organized festivities.
And they are not the only ones forgoing the celebrations.
Nyagiech Deng Kuol, 36, from Wau but living in Jiech, some 750 km north of the capital Juba, will also not commemorate Independence Day.
She is raising her three children on the move in a rural outpost, accessible either by helicopter or light aircraft and by no other surface means.
She has lived most of her life as an ongoing challenge, always on the margins of society. Born away from home and raised as a refugee.
Fighting back tears she recounts horrific stories of arson, sexual violence, hunger and death that have punctuated her life. Thrice she has had to watch her huts in her home-village in Wau being burnt and thrice, she has had to run for her life. On her last flight in 2015, her husband did not make it and met his cruel fate in a violent take-over that lasted a week. She has not returned since but the memories remain raw.
"I am not celebrating Independence," says Nyagiech. "What's there to celebrate? What am I doing here (in Jiech)?" she asks in her native Neur language through the help of a translator.
Conflict robbed her of her childhood, a chance at education, her husband and now Independence celebrations, but not her dreams for a better South Sudan.
As if in defiance, she vows the ongoing conflict will not deny her children of an education and a bright future. All three of them are enrolled at a nearby school in their adopted home of Jiech.
"We want peace to return to South Sudan now!" she demands.
But when can she see a peaceful South Sudan?
Hope for peace
There is guarded optimism on the latest peace deal signed last month following marathon meetings across three African capitals, first in Addis Ababa, then Khartoum and most recently in Kampala.
"We want peace to return to South Sudan now!"
As was the case with the other peace deals signed before, the fly in the ointment has been renewed clashes in former Unity and Jonglei states which threaten to worsen the situation further.
"Although there have been violations to the ceasefire already, we are hopeful that the new agreement will hold and translate into real changes on the ground," says WFP Country Representative Adnan Khan. "The people of South Sudan need peace to be able to feed their families and rebuild their lives."
Persistent humanitarian needs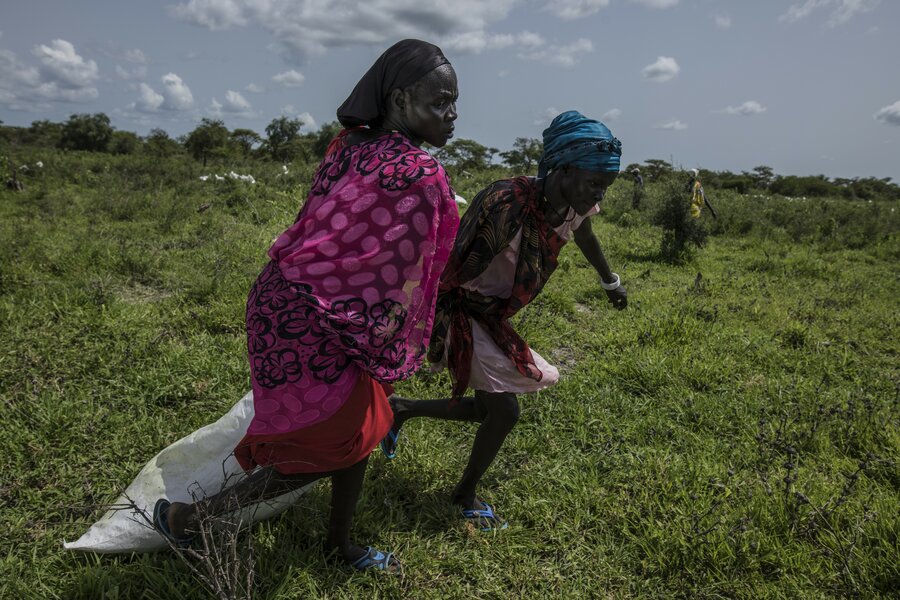 Targeted humanitarian assistance has helped keep the country going for years but more aid is still urgently needed.
Without sustained humanitarian assistance, more than seven million people were at risk of severe food insecurity at the end of July. A brief famine was declared and reversed in two counties last year, thanks in part to international assistance, but the country is not out of the woods yet. Indications are that there could be some populations in catastrophe — just one step short from famine — in some counties.
"Of greatest concern is the former Unity State," says Khan. "Armed clashes in Leer, Koch and Mayendit counties have resulted in mass displacements of populations, undermined people's capacity to cope and feed their families, diminished humanitarian access and consequently reduced aid delivery to a bare minimum."
Both Leer and Mayendit counties were forecast in January in the Integrated Food Security Phase Classification (IPC) as being at risk of humanitarian catastrophe in the protracted absence of humanitarian assistance. Aid agencies have warned the situation could only become worse as fighting continues.
In early June, fighting engulfed Akobo in Jonglei state. Continued clashes will no doubt contribute to further deterioration of the food security situation.
WFP response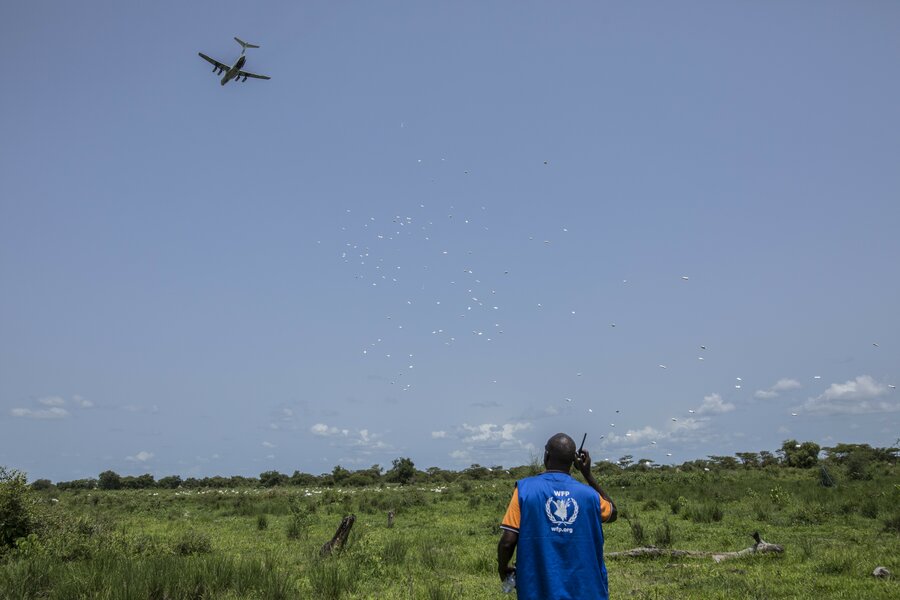 To push back hunger in South Sudan, WFP and partners have scaled up assistance while trying to access areas embroiled in fighting as soon as it is safe to do so. WFP aims to reach up to 4.8 million hungry people with life-saving emergency food supplies by July, food for school meals, and special products for the prevention and treatment of malnutrition in children, and pregnant and nursing women.
The hunger season coincides with the rainy season in South Sudan and cuts surface access to 60 percent of the country. By the end of June, WFP had pre-positioned 124,000 mt of food commodities including cereals, vegetable oil and pulses in 50 warehouses across the country — the highest stock since the turn of the millennium.
In areas indirectly affected by the conflict, WFP provides food in return for work to construct and rehabilitate community assets.
Yet all this may not solve South Sudan's problems and aid agencies know this only too well.
"We are committed to defeating hunger in South Sudan by using every means possible," says Khan. "We can only do so if we have the necessary financial resources, security, and safety guarantees to reach those struggling to survive. Most importantly, we need peace."