Southern Madagascar: Hunger looms as climate change destroys crops
World Food Programme calls for emergency funds as delayed rains and COVID-19 restrictions push more than 1 million people into extreme poverty
, Staff Writers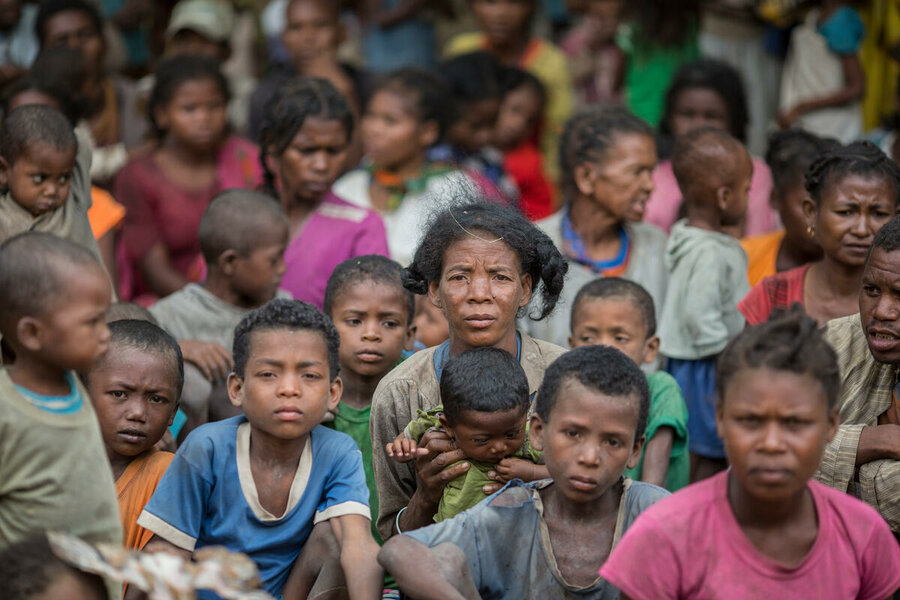 Interview by Aina Andrianalizaha
"We don't count sleepless nights anymore," says Theodore Mbainaissem, who heads the World Food Programme (WFP) sub-office in Ambovombe, southern Madagascar.
"Seeing the physical condition of people extremely affected by hunger who can no longer stand … children who are completely emaciated, the elderly who are skin and bone … these images are unbearable."
With even local fruits becoming scarce, people on the brink of extreme hunger in southern Madagascar are surviving on leaves and insects—whatever they can get their hands on. 
Women have nothing to feed their babies except the fruit of red cacti growing by the roadside.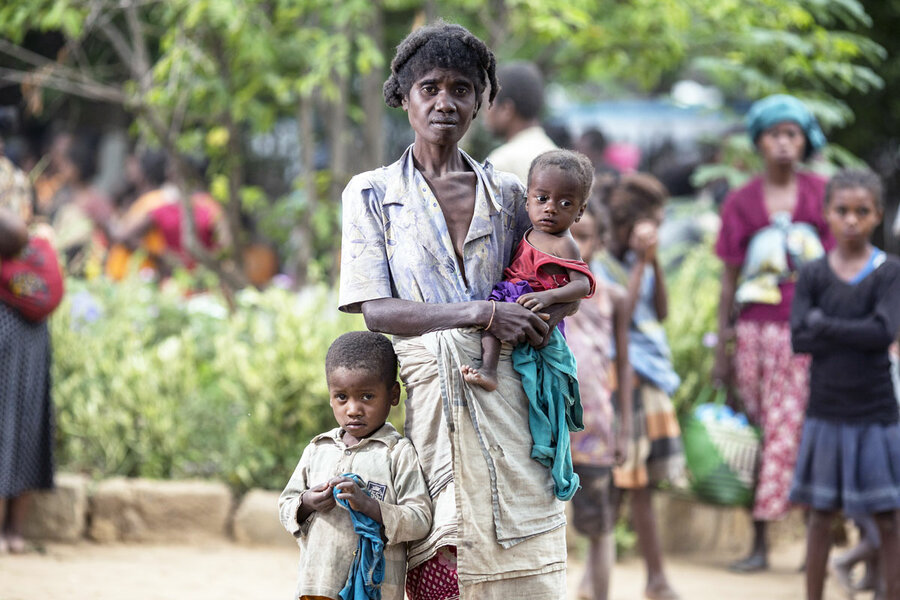 "People are eating white clay with tamarind juice, cactus leaves, wild roots just to calm their hunger," says Mbainaissem.
WFP urgently needs US$35 million to address the growing food crisis. Children are the worst affected—most have dropped out of school to beg for food in the streets.
Emergency school feeding is required for 150,000 schoolchildren, while 135,000 children aged under-5 will need nutrition assistance for Moderate Acute Malnutrition.​​​​​​​
"We have seen children with swollen bellies and very, very thin people—signs of acute malnutrition," says Mbainaissem. "We need substantial means for purchasing food … communities are plunging into a deep crisis."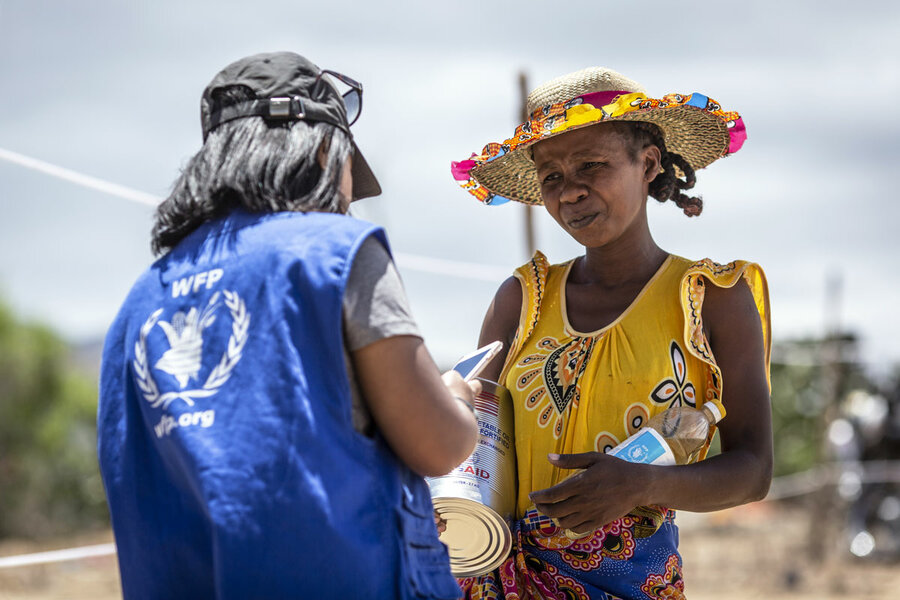 Together, the effects of drought and the Coronavirus pandemic have led to critical levels of food insecurity. By April, the end of the current lean season, 1.35 million people are expected to reach the highest levels of food insecurity.  
That's twice as many as last year and includes nearly 300,000 people at an extremely dangerous point. Urgent humanitarian assistance is needed to save lives and stop a decade's worth of progress in reducing poverty being reversed, says Mbainaissem. 
In September, at the request of the Government, WFP began life-saving emergency food distributions, reaching more than 100,000 people in the town of Amboasary Sud's most hard-hit districts.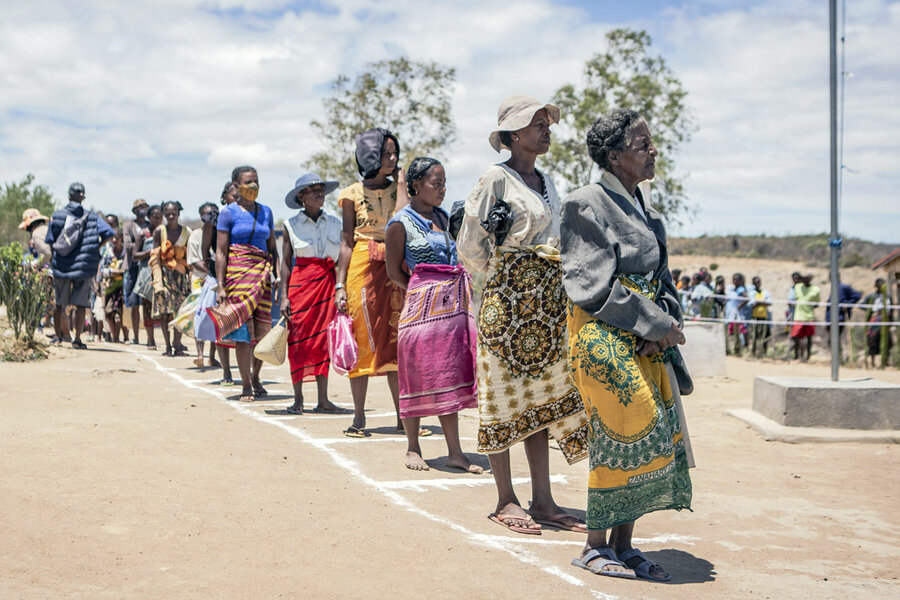 WFP is currently providing food assistance to nearly 500,000 severely food insecure people in the nine most affected districts in the south.
By June, WFP wants to increase the number of people it reaches in Madagascar from the current 500,000 to 900,000—not least to avoid thousands of people quitting their homes in search of  food security. 
"The villages are emptying now," says Mbainaissem. "Food assistance must continue to keep people in their villages and prevent people leaving their homes, otherwise children will be forced away from school and, and as people grow more desperate, there may be an increase in crime."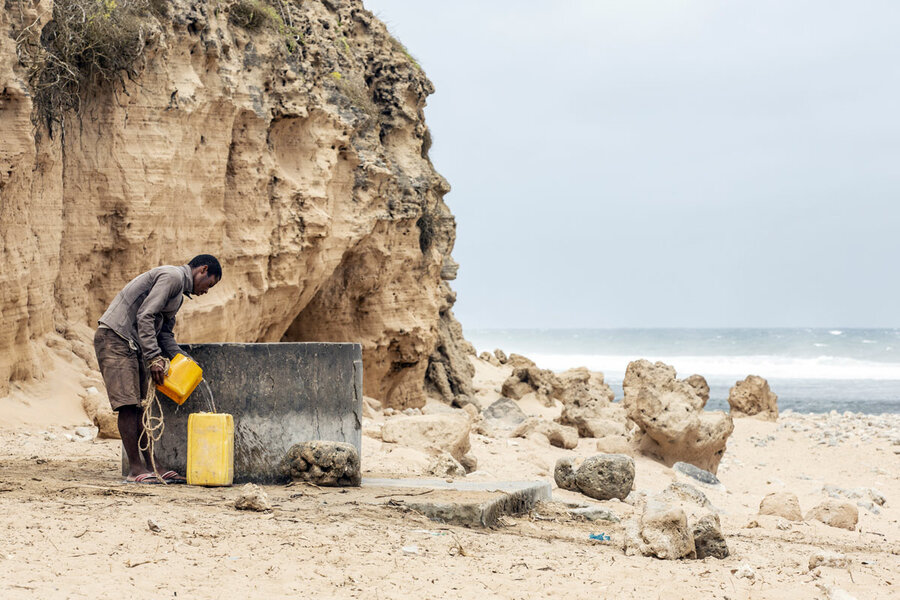 Madagascar is a low-income country; 80 percent of its 28 million people live on less than US$2 a day.
In 2019, southern Madagascar suffered through drought and lack of rain related to the El Niño weather phenomenon. This pushed affected communities to take desperate measures to survive: selling their land, migrating and being forced to beg for food to keep their families alive. 
Harvests and livelihoods will be decimated by the time the next rains come as seeds planted last month are now covered by sand.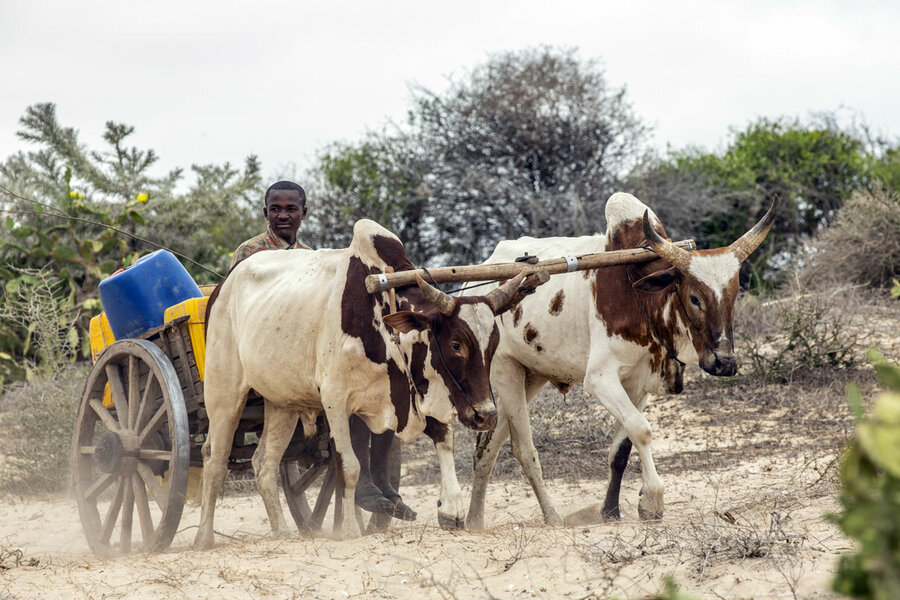 "The impact of climate change is real on agricultural production and the lives of communities," says Mbainaissem. "Suddenly the forecast established for our interventions for the lean period no longer makes sense."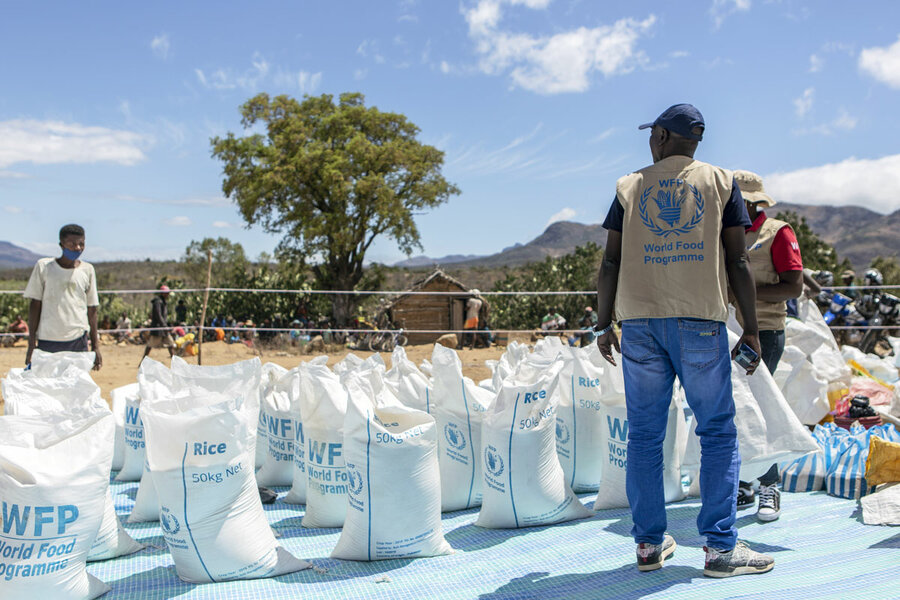 Sandstorms, he adds, are a new phenomenon exacerbating the crisis in the region of Androy, with dunes resembling Africa's Sahel region "suffocating rare crops that would normally be drought-resistant".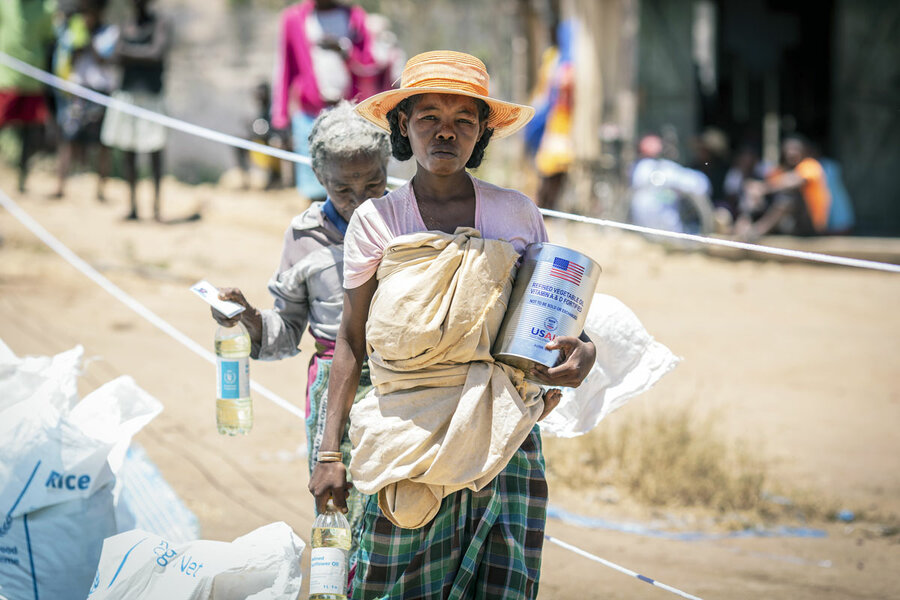 "Most families depend on agricultural production and on the rains. But the rains are no longer regular—for the past two years there's hardly been any ... most of communities have lost their assets because of the severity of this crisis."
The task of rebuilding people's ability to grow their own food over the long term can only begin once the current emergency has been addressed and thousands depend on US$ 35 million being made urgently available to save lives.