Syria: A woman and her family's constant search for safety
As conflict continues in Syria, the European Union and the World Food Programme are stepping in to help displaced families such as Um Ali's
, Hussam Alsaleh and Jessica Lawson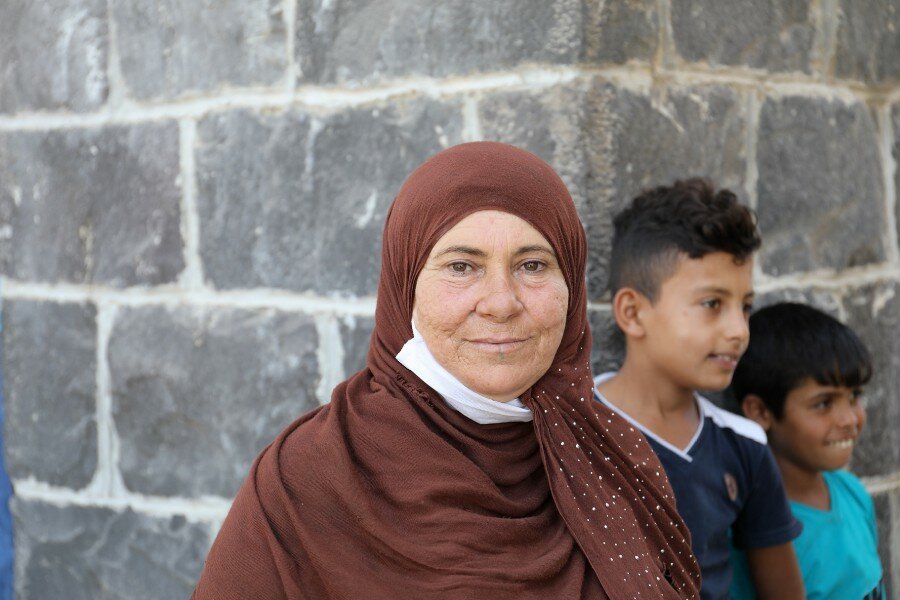 For the past seven years, Um Ali's life has been filled with impossible choices. To listen to conflict during the night, and wonder if tomorrow will be the day that she'll pack up her life and go. To decide what to take with her and what to leave behind. To balance the need between medicine for her children and putting food on the table.
She's one of 6.7 million Syrians displaced within the country. Like many, her first displacement would not be her last. With each move, she hoped she and her and her five children would find safety and could rebuild their lives. Three of her children have disabilities, so each time she is forced to flee, the decision is not an easy one.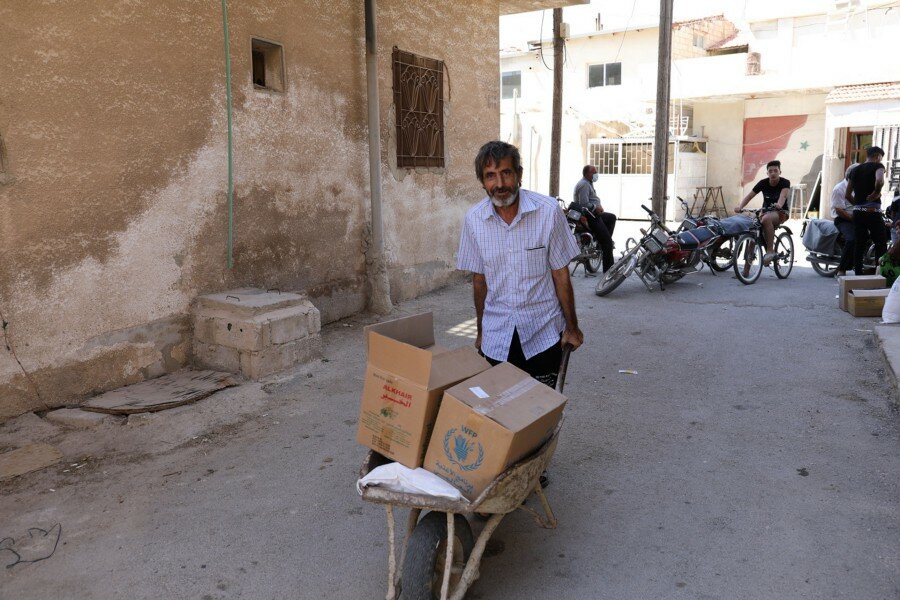 Conflict is the leading cause of hunger in Syria and around the world. As families move in search of safety, they become increasingly vulnerable and often struggle to find employment. The UN World Food Programme (WFP) has been providing Syrian families lifesaving assistance throughout more than nine years of conflict. Support from the European Union ensures that families like Um Ali's can access food when they need it the most.
On the move
Um Ali's greatest challenge was when her husband died in 2013 and she became responsible for her young family. "My husband was a farmer … we had no income to buy food and pay for other expenses [and] our town was witnessing a lot of chaos," she says.
She decided to move to Rural Damascus governorate, where her sister was living at the time. "I thought by being close to my sister I might leave the children with her and find a job in farming, so we collected all our belongings and travelled," says Um Ali.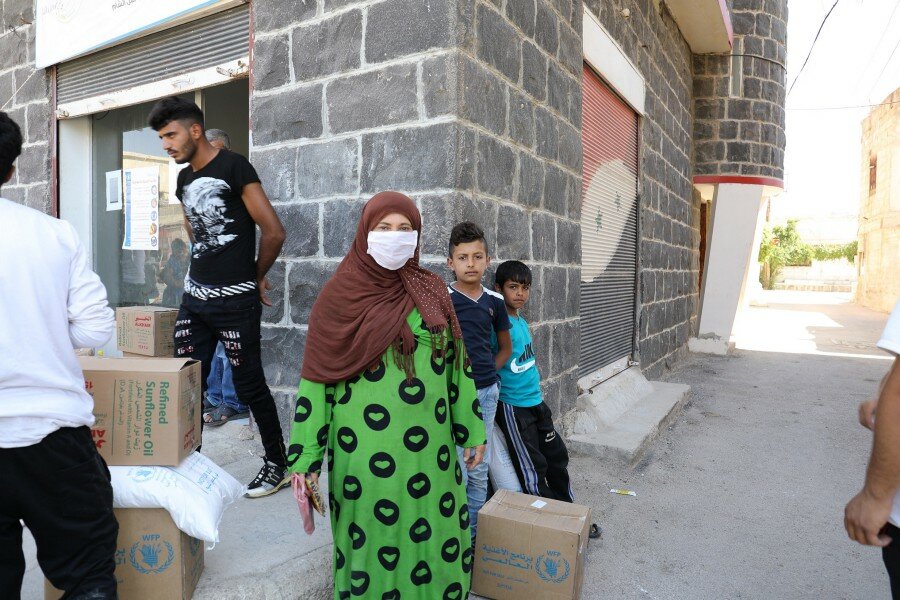 "But it didn't take long before we had to run for our lives again." They left with just the clothes on their backs when conflict erupted there too.
Her family arrived in Southern Damascus where they met a group of displaced families. There was no food or shelter, but the local community offered them plastic sheeting and told them how to access food. Um Ali was directed to WFP's local partner where she was registered and started to receive assistance.
"The food saved my family from starving," she says.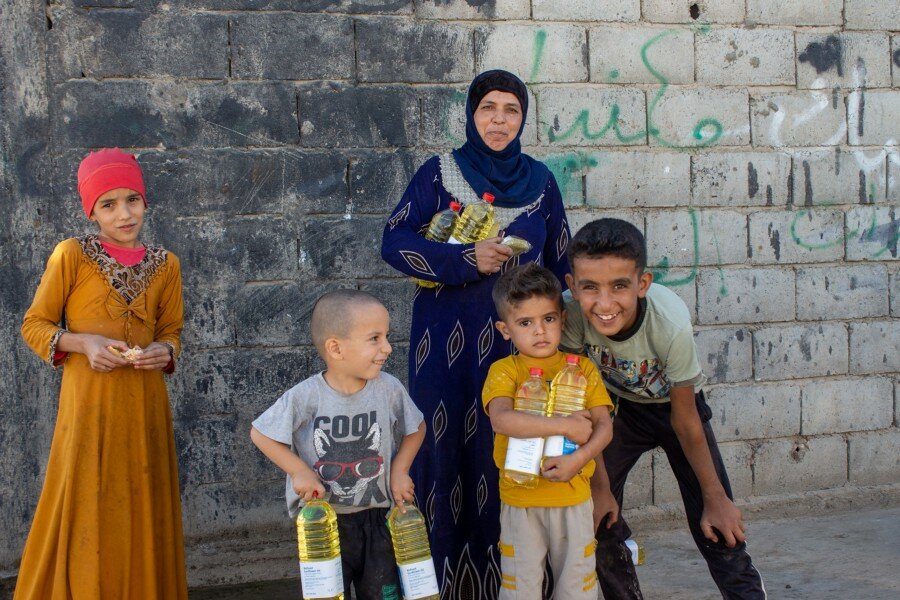 With five children to care for, she realized she needed to find a job to pay for their medication, education and household needs. For the second time, her new community stepped in to help.
"Knowing that I am looking after three disabled children the community leaders in the town helped me to find a job at a chicken farm —that day I will never forget. I smiled and cried tears of joy for the first time since my husband's death," she says.
She now uses her income and food from WFP to support her family and she can use her small income to pay for her children's medical treatment.
Facing an uncertain future
At the start of 2020, Um Ali's life was free from conflict and her family had settled into their new life in southern Syria. The threat of conflict was gone, but today it has been replaced by new threats.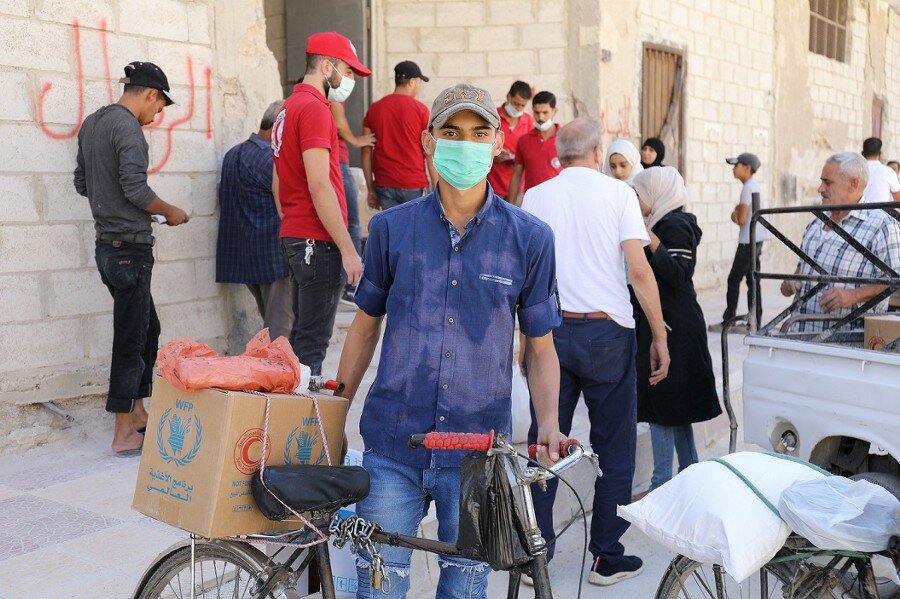 Today, food prices across Syria have soared. A basic meal is now the most expensive it has ever been. At the same time, COVID19 struck and people across the country started to lose their jobs. The price of meat, now a luxury, is on average 300 percent higher than in December 2019. Eggs have increased by 400 percent. The first half of 2020 saw chicken farms starting to close.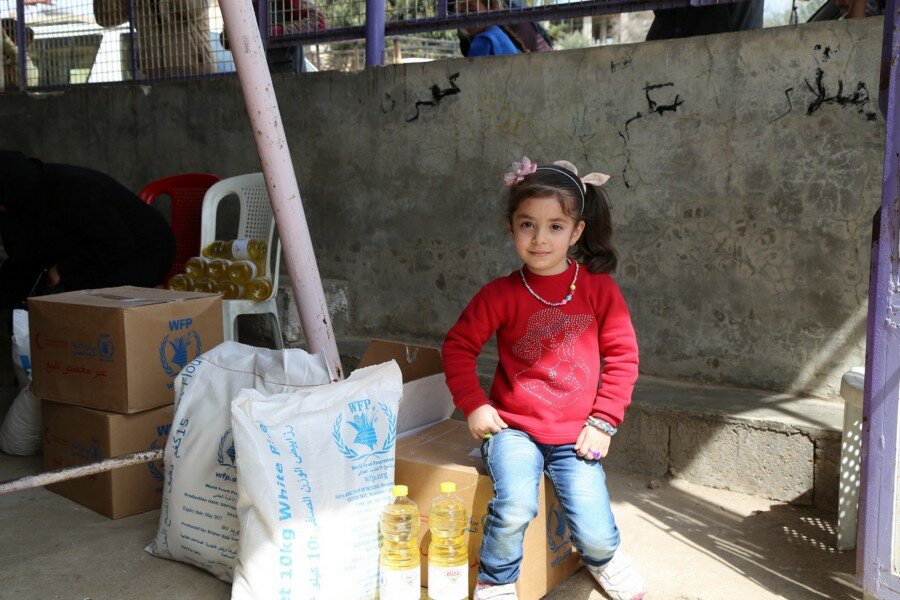 "Many of the Syrians can't afford meat, and when people stop buying it, the business stops, and we lose our jobs," she explains. "I am extremely worried."
For families like Um Ali's, food assistance has never been more important. During conflict and when families are facing a crisis, food from WFP ensures that they don't go to bed hungry and know that they will have a meal to eat tomorrow. Each month almost 5 million people receive assistance from WFP.
Funding from the EU helps to make this possible. A WFP spokesperson says: "Thank you for your ongoing support of WFP's lifesaving work in Syria."