'The Nobel Peace Prize to WFP is a wake-up call'
As the World Food Programme receives the Nobel Peace Prize in Oslo, WFP veteran and Country Director in Chad Claude Jibidar reflects on the link between conflict and hunger, food and peace
This article is part of a series to mark the World Food Programme (WFP) receiving the 2020 Nobel Peace Prize in Rome on 10 December. Click here to watch 'The People's Prize' event on Facebook
Having taken up his current position as WFP Country Director in Chad after experiences in war-torn countries — most recently, the Democratic Republic of the Congo (DRC) — Claude Jibidar has witnessed first-hand how conflict and hunger feed each other.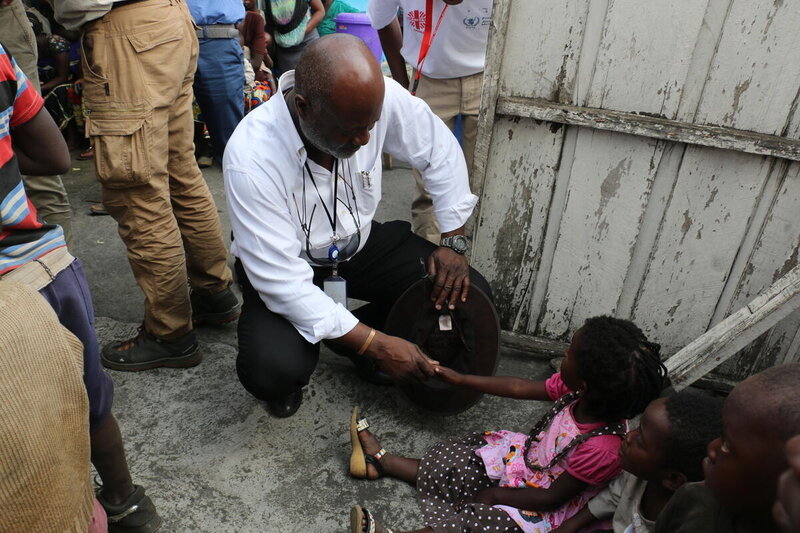 South Sudan was Jibidar's first assignment with WFP and his first humanitarian field experience — he had worked in the private sector previously. "What I saw there was a slap in the face," he says, as he recalls his first field visit in 1994, to a village called Ayod in the Upper Nile region.
"I saw the first airdrops: bags of food falling from an aircraft and people running to pick those bags. Some of the bags were broken and, when they landed, you suddenly had hundreds of people — men, women, children — running into the fields and picking up grains of maize. I had never seen that in my life," he says.
A vicious circle
While conflict is widely acknowledged as one of the main drivers of hunger, there are also many examples where hunger is at the roots of conflict. "It becomes a vicious circle," says Jibidar.
"This happens, for instance, in the Tanganyika region of the DRC, where you have communities that are now in conflict over access to land and resources. This conflict has in turn generated hunger because nobody can farm the fields anymore. They're all in the bush, fighting each other and killing each other," he explains. "So yes, conflict brings hunger, but hunger and the need to access resources also brings conflict."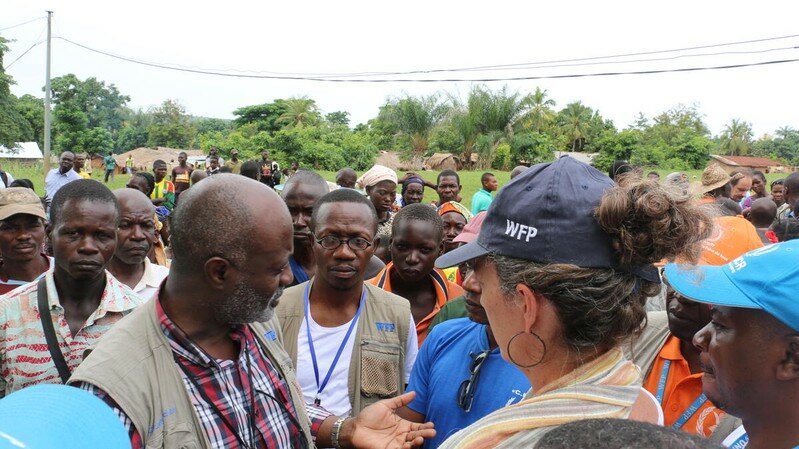 In the Sahel region, where Jibidar is now based, conflict overlaps with climate shocks.
"In the Sahel, food insecurity is structural," he says. "Even when food production doubles or triples, there is still this layer of people facing hunger."
"Every year we come in and assist these people, but this is not enough. This is why we increasingly focus on work that builds their resilience and helps them graduate out of food insecurity," he adds.
Referring to WFP's dual mandate of 'saving lives and changing lives', Jibidar explains: "Unless we manage to change the lives of these people, we'll have to continue with the 'saving lives' agenda, until the day we don't even have enough to do that. That's the challenge in the Sahel and that's why resilience-building is so important in this region."
Looking forward, looking back
For Jibidar, the awarding of the Nobel Peace Prize 2020 to WFP is 'a wake-up call'.
"We must come together to seek pathways to peace and stability and avert the loss of a generation of children to hunger and malnutrition induced by conflict," he says. "That is the world we seek to build every day we step out to work as WFP staff. Our success or our failure today will determine the future that we leave to our children tomorrow. We want them to live in peace and in a world with zero hunger."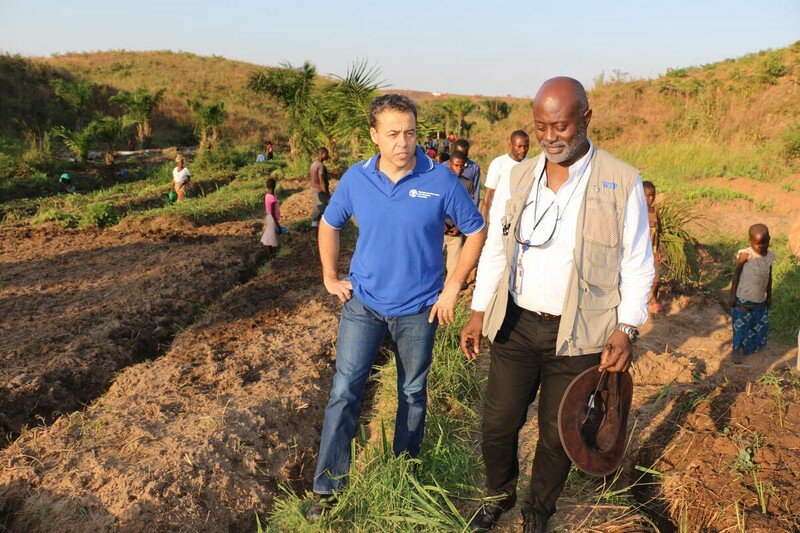 Looking forward to the Nobel ceremony on 10 December — which will be held virtually due to COVID-related restrictions — Jibidar also looks back on his career with WFP.
"There are good memories, special moments," he says, "like going to a feeding or nutrition center and seeing a small girl that looks you in the eye and starts smiling. You know that the child is malnourished and that one month ago she was on the verge of starvation, of dying. And suddenly the smile is back."
"I also remember a woman at a food distribution in South Sudan. She walked up to us and touched my shoulder. She did not say a single word, just touched my shoulder, and I knew she was just saying 'thank you'," he recalls.
But there are also sad memories, the colleagues who lost their lives in the line of duty, or the times where "you see that people are in need but you just cannot help everybody, so you have to make decisions — sometimes very tough decisions."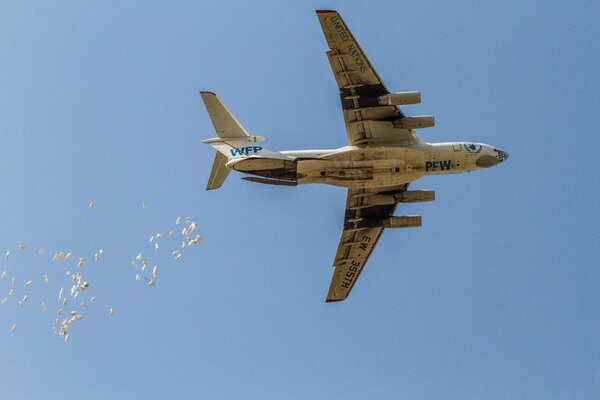 He remembers a time in South Sudan when WFP realized women were being attacked and robbed when walking away from food airdrops. "What do you do as then? We said, let's stop distributions. Then the women came to us and ask why we were not sending the planes anymore. They said this way we were killing them twice because, although they may only be getting part of the food, if we stopped, then they wouldn't get anything. So, what do you do?"
Never give up
Asked what he would say to colleagues and others in the humanitarian field, Jibidar says: "Don't give up. We are not allowed to give up, because there are people who depend on us. Imagine you fell into a pit and there was somebody there pulling the rope to pull you out. The thing you would be hoping for is that he or she doesn't give up."
"To me, zero hunger doesn't mean that, tomorrow, not one single person will wake up and be hungry. There will be people who will wake up and be hungry, simply because we have floods, we have droughts, we have natural disasters. It will happen that people will lose everything. All those unpredictable events will cause hunger," he Jibidar says. "And in those cases, the most important thing is to make sure that governments can respond and bring food to those people, and if they can't, that WFP does it."
"So, disasters can happen, but there is one thing which is a major driver of hunger and could be prevented: conflict," Jibidar continues. "This is the message behind this Nobel Prize: conflict is something that can, and must, be addressed."
A Togolese national, Claude Jibidar has devoted his life to help end hunger. He has led WFP efforts to tackle conflict-driven hunger and malnutrition in complex emergencies, such as Afghanistan (2013–2016) and more recently Democratic Republic of Congo (2016–2020) and served as Deputy Regional Director in West and Central Africa. He currently heads the WFP team in Chad.