No peace in sight: Families in Syria struggle to survive
World Food Programme at hand as people worry about their next meal and conflict continues
, By Jessica Lawson and Hussam Alsaleh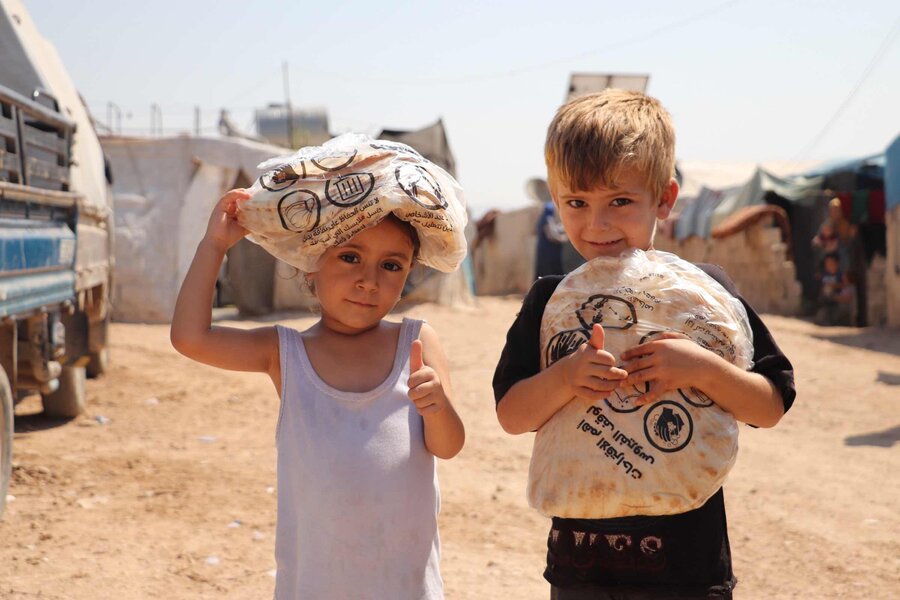 This article is part of a series to mark the World Food Programme (WFP) receiving the 2020 Nobel Peace Prize in Rome on 10 December. Click here to watch 'The People's Prize' event on Facebook
When you sit down to talk with a Syrian family, it's hard not to mention food. On living room floors, couches and kitchen tables, families across cities and throughout the country have one thing in common - they are worried what they will eat tomorrow.
Mothers and fathers will talk calmly of conflict, of displacement and of leaving their old lives behind. It's only when you ask them about the future they want for their children that they start to cry.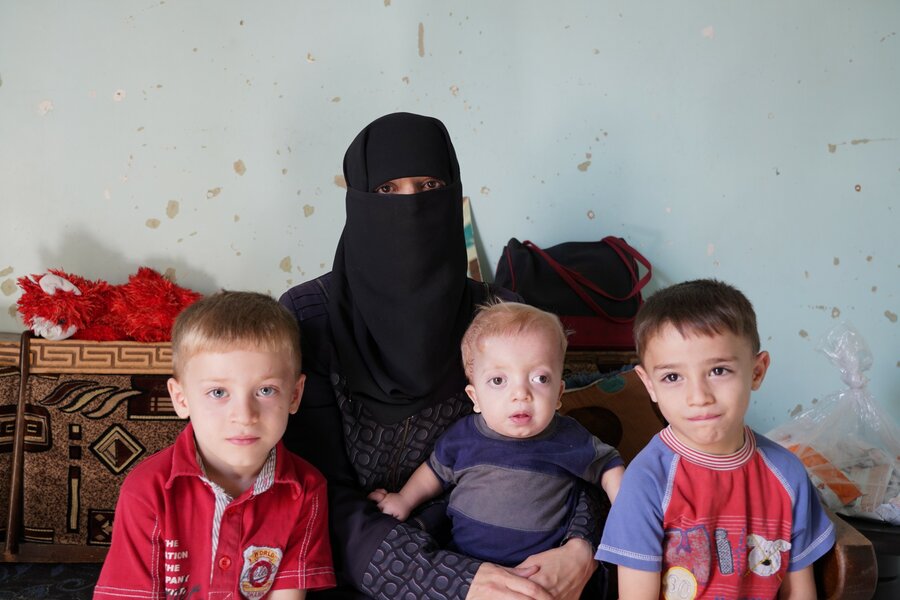 After more than nine years of conflict, life in Syria has never been harder. Food prices are soaring and the life families hoped they would rebuild is further away than ever. In the past year alone, the price of basic foods has increased by a staggering 247 percent. Putting a basic meal on the table has never been so difficult during this crisis, which kicked off in 2011.
Life in Aleppo is still a challenge for families who have lived through the conflict. Half of Syria's population are worrying about where their next meal will come from. This is 9.3 million people. Many don't know if they can afford to send their children to school anymore; what will happen if they don't find work tomorrow; if they can see a doctor if they get COVID19.
Conflict causes hunger, but it has also destroyed the country that Syrians loved, the life they knew, the people they hoped to grow old with. It created a descent into the uncety that for many Syrians, has lasted for years and will take years to overcome.
'We used to live in peace'
Nadia has three daughters and says it was only when her family fled that she realized how lucky she was to have a home of her own. Today, her driving force is to keep her children healthy and give them a stable upbringing.
During her displacement, she received sewing training and started to earn an income. For seven years her family received food assistance from the World Food Programme (WFP) while her family was displaced and living in a shelter with five other families.
"Before the crisis, everything was fine," she says. "We used to live in peace and prosperity not worrying about food and security. Unfortunately, due to the crisis we were displaced like many others."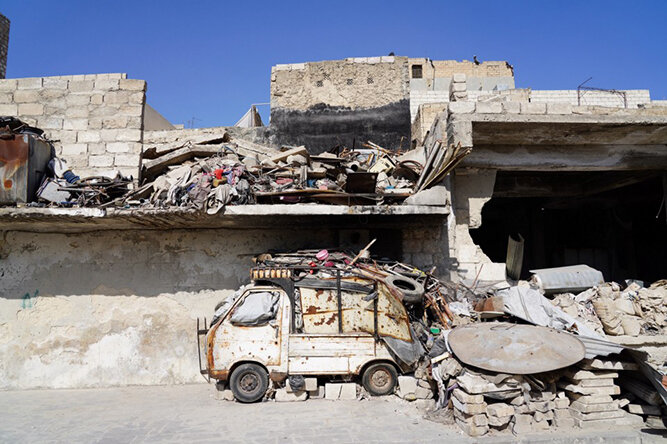 Nine years on, Nadia is still struggling to survive. "We had to flee suddenly due to conflict, we had no time to pack anything. My daughters were young, I had to grab them and run to face an unknown destiny," she says. 
"I feel that the three most important basics of life are shelter, food and clothing. We forgot about clothing because we couldn't afford it. The food assistance was very helpful."
COVID19 has dealt another blow for Nadia's family, as both she and her husband lost their jobs. She now sells facemasks so she can buy medicine for her daughter. She works day and night sewing masks for less than one US dollar a shift.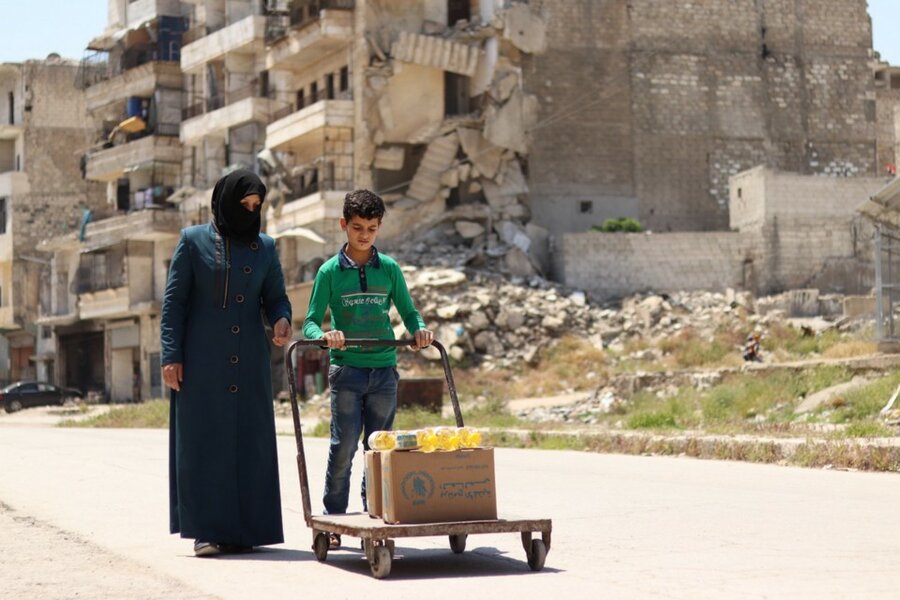 "The situation is getting worse, everything is more expensive," she says. "Thank god I can afford bread each day and my daughter's medicine, that's the most important thing. We thank god for giving us the will to endure all of this pressure. In general, the living situation is very bad, it's a miserable situation."
Each month WFP provides life-saving food to 4.8 million Syrians. For many, this food is the difference between struggling and surviving; between eating a meal and having to decide what to go without.
We thank our donors for making our life-saving work possible. Together we are supporting vulnerable families at a time when the needs have never been greater.