Sudan's crisis sends hunger shockwaves across the region
Amid soaring funding needs and displacement, the World Food Programme aims to reach millions of people affected by the conflict with ready-to-eat meals, nutritional support and cash
, Elizabeth Bryant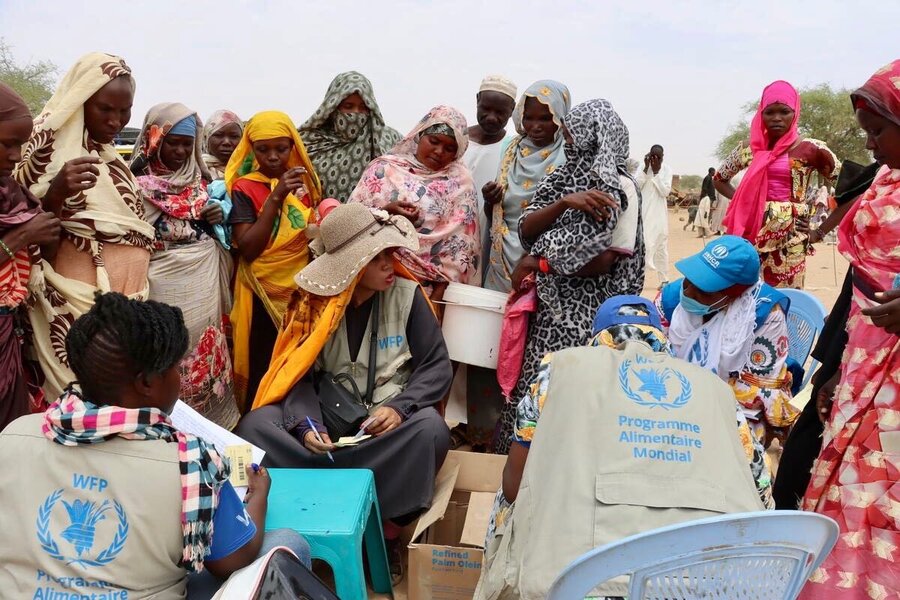 Nearly two months on, Sudan's conflict is sending hunger shockwaves across an already fragile region, as hundreds of thousands of people continue fleeing to neighboring countries – pushing up already alarming food insecurity and malnutrition levels, and further stretching scarce resources of the World Food Programme (WFP) and other humanitarian responders. 
Even so, in Sudan alone, WFP plans to deliver food assistance to nearly 6 million people hardest hit by the fighting. Our response is all the more vital today as the rainy season looms across the region, and food production in Sudan's breadbasket risks being compromised. 
Orphans' rescue in Sudan offers a rare bright spot as unrest and hunger mount
WFP warns already soaring child hunger and malnutrition is worsening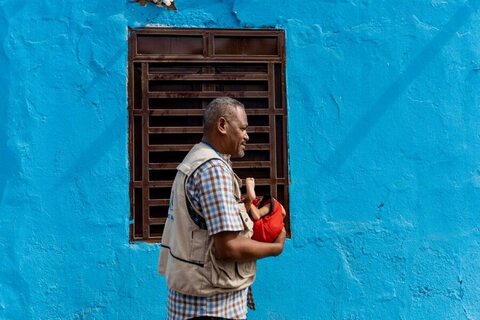 "The humanitarian needs in Eastern Africa were immense even before the conflict in Sudan," said Michael Dunford, WFP's Regional Director for Eastern Africa, describing drought, floods, fighting and economic crises that have devastated nearby countries in recent months.
"Now, more than a million people have been displaced in Sudan and many others have sought safety in neighbouring countries already struggling with high levels of food insecurity," he added. "This increases the needs even more and creates the potential for further destabilization in the region."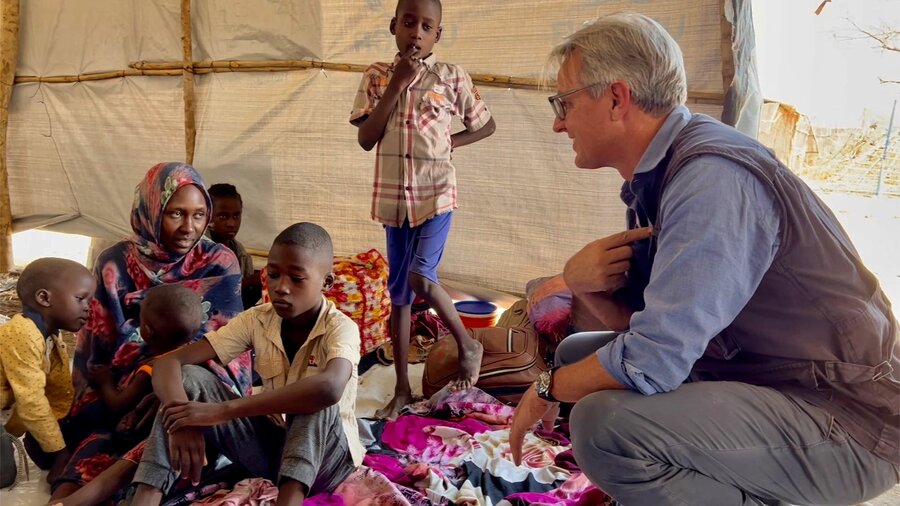 Since unrest broke out in the northeastern African country in mid-April, WFP's food support has reached more than 817,000 people within Sudan, including in the capital, Khartoum. In neighbouring countries, thousands more uprooted by the fighting are also receiving WFP assistance that includes ready-to-eat meals, nutritional support and cash.
"The food security situation in Sudan was already dire," said Karim Abdelmoneim, WFP's head of vulnerability analysis and mapping in the country, noting WFP's pre-conflict findings showed more than one-third of the people in the country were food insecure.
The unrest is expected to push another 2.5 million people into hunger – swelling the overall total to a record 19 million, or 40 percent of the country's population.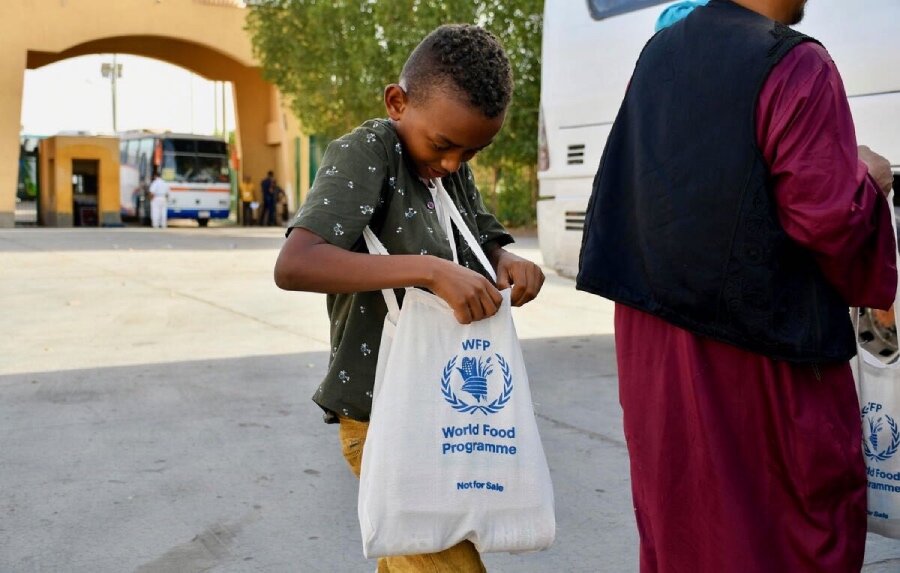 Hunger numbers are also growing elsewhere. So far, roughly 425,000 people have fled Sudan to neighbouring countries, including South Sudan, Chad and Egypt, according to the International Organization for Migration. The UN predicts the exodus could soar to a million more people over the next six months. 
They killed, we fled 
In neighboring Chad, WFP's assistance has reached more than 100,000 of the most vulnerable new arrivals – including Chadians returning to their homeland. Chad already hosts West and Central Africa's largest refugee population, most of them Sudanese who fled previous unrest in their homeland. 
"We don't know what is happening in Sudan," said Sudanese refugee Fanne Mahamat Abdel Kadhir. She crossed into Chad a few days ago, after a group in her hometown began stirring up "trouble." 
"They killed people here and there," Fanne added, "and we started fleeing."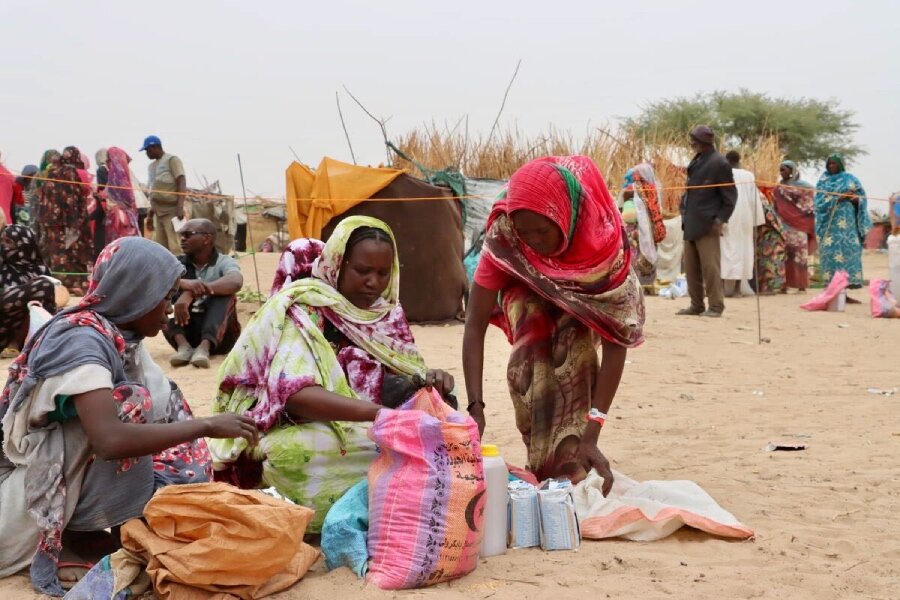 In Egypt, where more than 200,000 people have poured in from Sudan, WFP is providing emergency cash and food assistance, including ready-to-eat meals to thousands. 
In South Sudan – where the vast majority of the nearly 100,000 new arrivals are South Sudanese returning home – WFP and its partners have scaled up massively to meet their food, nutrition, sanitation and shelter needs. 
In the dusty, main transit center of Renk, in South Sudan's Upper Nile State, WFP is reaching roughly 5,000 people daily with hot meals and nutritional support. The WFP-run UN Humanitarian Air Service, or UNHAS, has also doubled its flights to four weekly from the capital Juba to Renk, so our NGO and UN colleagues can swiftly reach newcomers.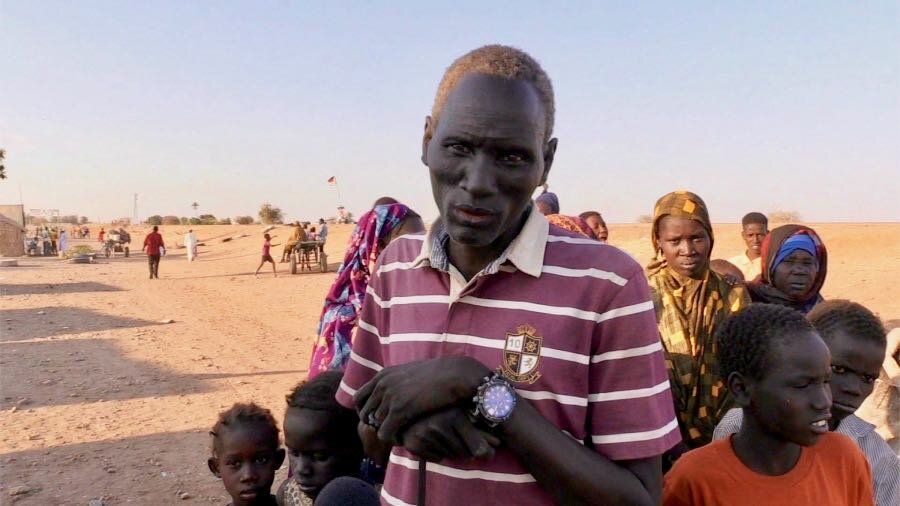 "There were heavy sounds of artillery, scaring the children," said South Sudanese Gabriel Jackok, gaunt and wearing a striped T-shirt, as he recalled his last days hiding out in Sudan's conflict-scarred capital. "There was no electricity, no water, no food."
During a recent visit to South Sudan, WFP's Michael Dunford described people walking four to five days from Khartoum to the South Sudanese border – crossing into a country where hunger is equally rife. 
"WFP currently supports more than 5 million people in South Sudan," he said. "The arrival of thousands more people from Sudan is stretching our already limited resources."
---
Hard times for Sudan's breadbasket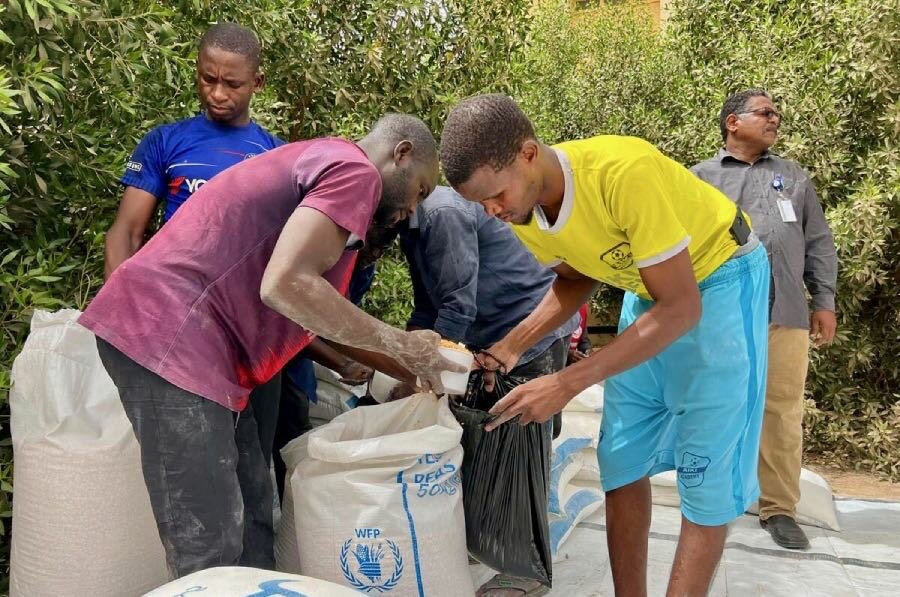 In Sudan, the conflict has exacerbated an already dire hunger landscape, fed by inter-communal violence, economic crisis, soaring food prices and climate shocks. 
So far, WFP food assistance in Sudan has reached people in 14 of the country's 18 states, including thousands in Khartoum. However, continued attacks on WFP premises by armed groups, who count among those looting food and other humanitarian assets, are significantly affecting the agency's ability to provide vital assistance to vulnerable people in Sudan and beyond. 
Here and in neighbouring countries like Chad, the rainy season is imminent, promising to make food deliveries to hard-hit areas difficult if not impossible. 
Equally worrying, unrest is rolling back WFP and other humanitarian efforts to build local resilience and food production in Sudan – including in the country's breadbasket, Gezira State, where wheat, sorghum and other cash crops are grown. 
Khartoum has traditionally been the main market for Gezira's produce, said WFP's Karim Abdelmoneim – as well as the key transit point for imported food and fuel heading to Gezira's capital, Medani. 
Today, the agricultural hub has become a refuge for hundreds of thousands of displaced people – including Abdelmoneim himself, who, like many WFP Sudan staff, has become displaced. He fled Khartoum with his family roughly a week after the fighting broke out.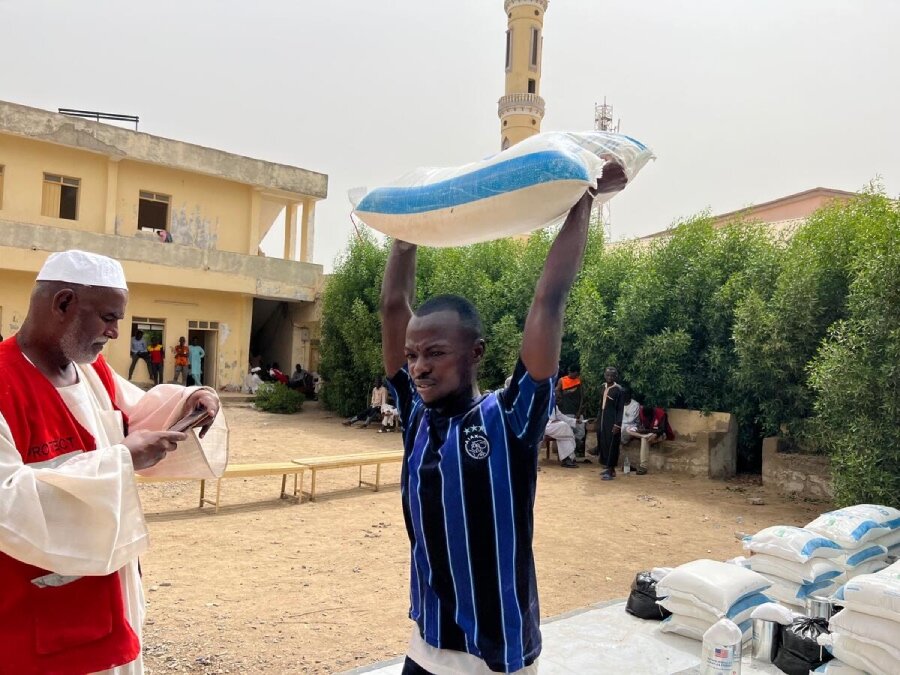 "My kids were traumatized and stressed out by the continued sounds of shelling," he said. 
Meanwhile, Sudan's farmers are also stressed, if for other reasons. Those in Gezira State, especially, now wonder what comes next. 
"The growing season is imminent, in July," said Abdelmoneim. "But most of the smallholder farmers don't know where they can access inputs – such as seeds and fertilizers – and credit."
Now is the
time to act
WFP relies entirely on voluntary contributions, so every donation counts.
Donate today