Syria: "I thought the worst thing in life was war, but the worst was yet to come"
Syrian returnees unable to rebuild their lives amidst a backdrop of meteoric rise in prices including food. The United Nations World Food Programme (WFP) continues to provide food for displaced families and returnees reaching 4.6 million people each month.
, Hussam Al Saleh
Abu Tarek can clearly remember when his life was full of joy, his house was full of family and his table was full of so much food that he would give it away to those who were less fortunate.
While waiting in line at a WFP food distribution in Mleha, Eastern Ghouta, he says his mind is elsewhere. It's far from the empty streets and buildings that have been abandoned after years of conflict. It's back in his welding business where he's helping customers, caring for his farm and earning an income to support his family.
"It never occurred to me that I would sit down the way I am sitting now waiting to get some assistance," he says as he waits to receive food that his family now depends on each month.
Abu Tarek was born in Mleha town and like many Syrians, has watched his town turn into a battlefield and his community change forever throughout years of conflict. Mleha is now unrecognizable and families are left with memories of their old lives and the knowledge that rebuilding their lives will be more challenging than ever.
With a strong, loud voice, Abu Tarek explains that he was once the proud owner of a welding shop that produced many of the town's windows and doors, and he also owned cranes, livestock and a dairy business. "My income was excellent, I had a big house, many people used to work for me, and every Friday I used to distribute food to the poor people in the town to thank God for his grace and bounty," he said.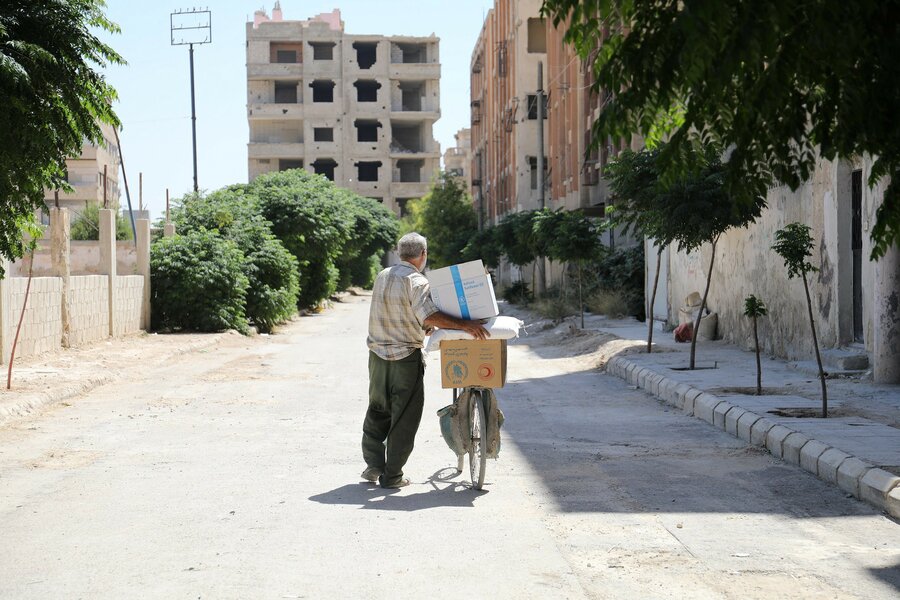 No turning back
When conflict came to Mleha, the whole community was affected; construction stopped, and Abu Tarek could no longer purchase the iron he needed to run his business. He closed it down and his family of seven survived on earnings from his dairy business. But as people's incomes and savings reduced, they were put under pressure they had never experienced before.
"It broke my heart to see people, including my own family, suffer from not being able to buy the basics. We all were unable to help and support each other anymore, it was a race for survival," he says.
Without electricity and safe drinking water, and facing increased levels of violence, it was clear his family had to leave. They fled through a safe crossing, left everything behind and hoped for a safer future.
The shock of returning home
After almost three months of displacement, Abu Tarek's family made the difficult decision to return home, unsure of how much of their old lives would remain. Once back, they were shocked to find their life in ruins. Everything they had owned was gone. The two shops were destroyed, his house was badly damaged, and his cows were found dead, in what Abu Tarek describes as a catastrophe.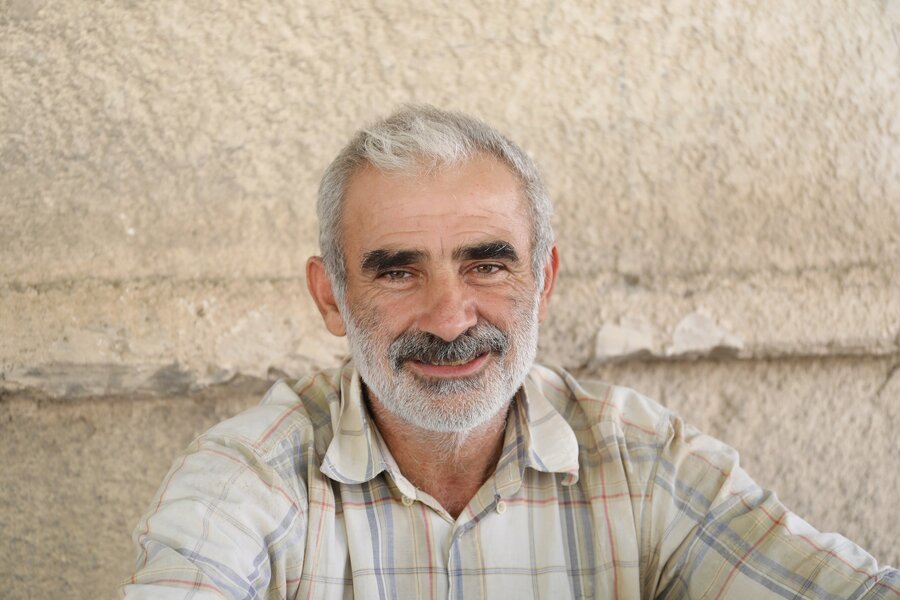 "I had to be stronger than this crisis and be patient, otherwise I would collapse and this would be the end."
"My wife couldn't bear the shock and she had a clot that paralyzed her limbs. The same happened to my son Tarek, but the doctors said there is hope that he might be able to walk again through physical therapy. That was my biggest misfortune, I had to be stronger than this crisis and be patient, otherwise I would collapse and this would be the end.
"I thought the worst thing in life was war, but the worst was yet to come."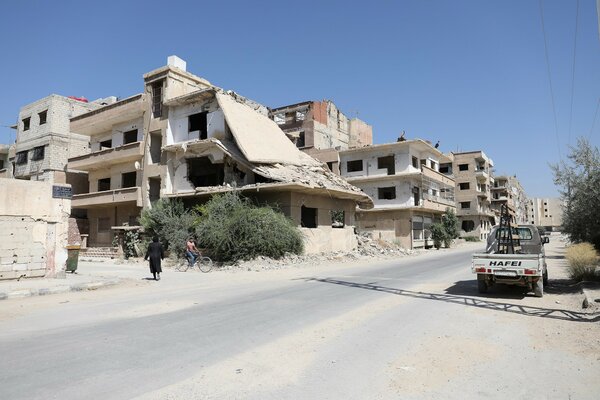 The challenges of rebuilding their lives
Life in Mleha slowly started to return to normal and families were optimistic they could fix what was ruined and start again. But the price of basic food items are now the highest they have ever been and have increased by 251% in the last year alone. Families are now under unprecedented economic pressures in the middle of a global pandemic.
Abu Tarek can't fix his home as it will cost millions of Syrian Pounds at a time when he can no longer afford to buy food and medicine for his family. The price of building supplies has increased dramatically over the years and this makes the rebuilding process a long and difficult one. Unable to find a job, he's now a casual worker who can go ten days without income.
"Now we have another threat called Coronavirus: as if we didn't have enough issues to suffer from, this silent invisible killer is my biggest challenge now. I must protect my family from it. I can't take any risk — I need to stay away from people and at the same time manage my needs," he says.
The lifesaving food assistance WFP can provide to families like Abu Tarek's across Syria is now more important than ever. Thanks to donors including the German Federal Foreign Office (GFFO), some of the country's most vulnerable families can receive support at a time when the needs are greater than they have ever been.