TikTok challenge: Cooking without ingredients... a novel way to spread the word about hunger
#Invisiblemeal is putting hunger around the world in focus
, Mert Er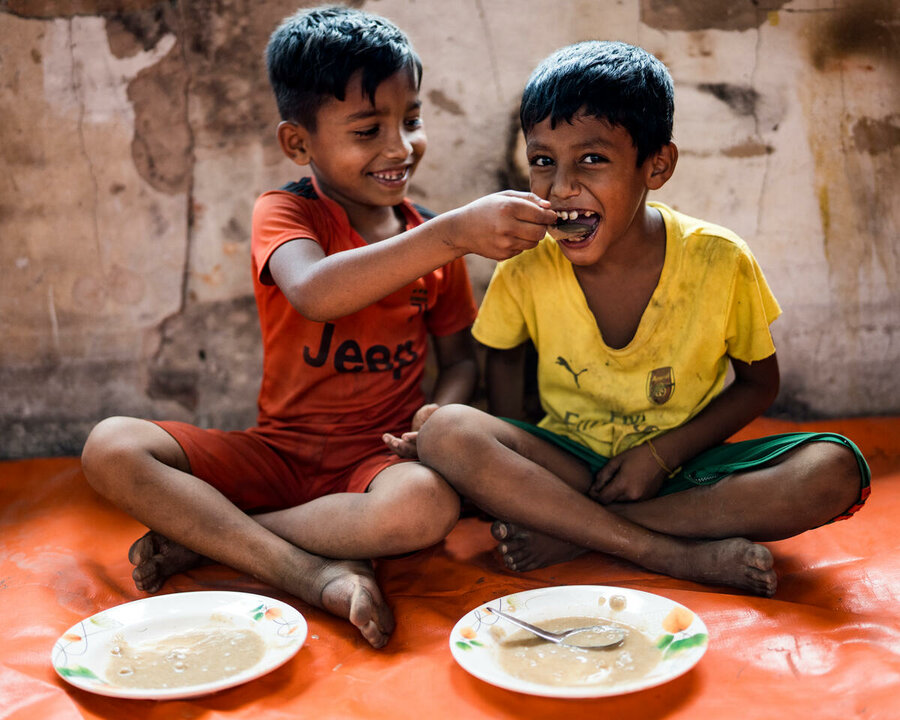 Grab your cooking pot to start cooking a delicious meal. You need:
0lb spaghetti 
0 cloves garlic
No cup of olive oil, 
No teaspoon red pepper flakes
0 pinch of salt 
No chopped fresh parsley.
But wait – where are the ingredients themselves, you ask. Well, this is an #InvisibleMeal.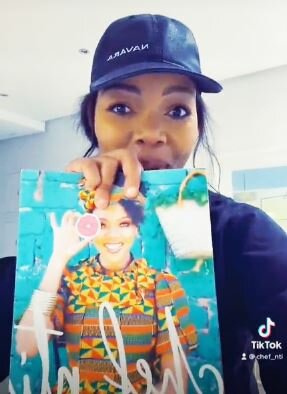 In a world where up to 811 million people go to bed hungry, we all have to remind ourselves and others that hunger is still a reality for many – and to take whatever action we can. 
The #InvisibleMeal TikTok challenge was about shooting a cooking video with no ingredients to spread awareness around world hunger. Videos created through the challenge received 2 billion views worldwide. 
Meet four of our challengers below...
Earthtopia, based in the UK, is TikTok's biggest 'eco community', providing daily tips and solutions to address the climate crisis.
Earthtopia started its journey at the beginning of 2020 with the aim of creating content about the climate crisis and using the TikTok platform for the good of the planet. Account followers are typically 16- to 24-year-olds who care about the environment and want to learn about how we can protect it. 
Covering hundreds of different topics from recycling to zero waste, the Earthtopia team creates content by focusing on the solutions to climate change. It leans on TikTok and its tools to provide simple tips that followers can take such as how to keep vegetables fresher for longer. The team also produces a weekly roundup of positive eco news. 
"Our aim is to use the virality of TikTok to educate the community about the climate crisis, the solutions to it, and to give young people the tips and tools to live more sustainably," says Earthtopia.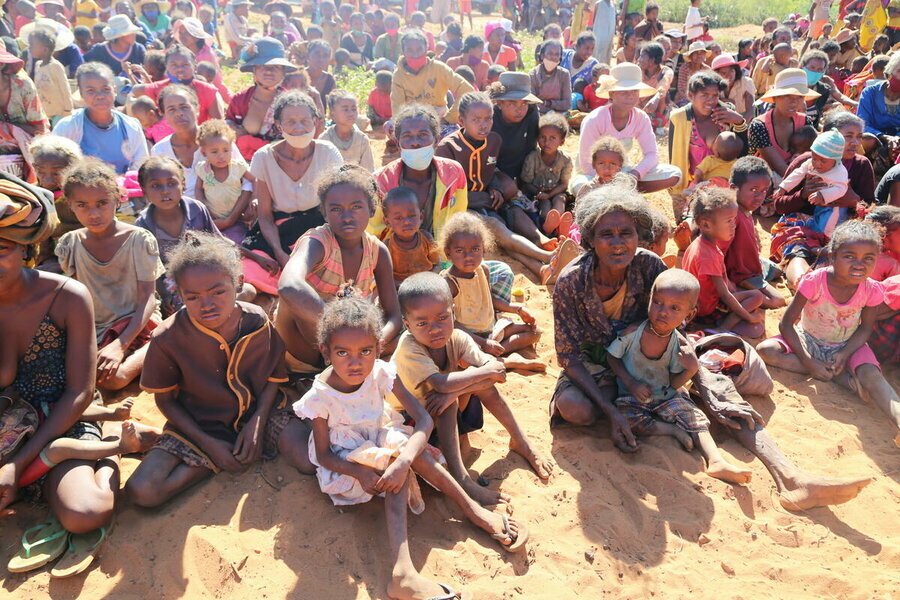 To raise awareness on the effects a warming climate can have on food production and consumption, Earthtopia took part in WFP's #InvisibleMeal challenge. 
"The connection between the climate crisis and hunger is misunderstood and not often covered in mainstream media," says Earthtopia. Its team hopes the challenge will inspire followers to learn more about issues around hunger – and the solutions we all can contribute to. 
Along with conflict, climate change is one of the main drivers of hunger in the world. Its effects can be seen in places like Madagascar, where crops are damaged or destroyed and people suffer from extreme hunger and famine-like conditions.
To address this, Earthtopia suggests ways in which we can live sustainably while bringing pressure to bear on governments and businesses to implement the necessary changes. 
Every little counts, from reducing our food waste to eating seasonal, locally grown produce. It's also about "raising awareness about hunger and climate change by supporting organizations like the World Food Programme to ensure that those who are most vulnerable are protected,"  Earthtopia says.
Born in Tladi, Soweto, Nthabiseng Ramaboa, best known as Chef Nti, was a successful businesswoman who ran her own facility management business before being a chef.
"I never liked doing laundry so I made an agreement with my sister that she would do the laundry and ironing and I would cook because I loved cooking, I really enjoyed it," she says. "I just loved the reaction that I would get after serving someone a great plate of food, so for me, I use food as a love language."
She opened her own restaurant, Taste Kitchen, in 2018 in the heart of Johannesburg's thriving Maboneng Precinct. She has had her fair share of TV appearances with her own TV shows.
Since March, she has been hosting the Street Food in Africa show on Food Network South Africa.
"I love street food, I watch shows from all over the world but there was nothing about street food in Africa so I thought I am going to use the platform as an opportunity to tell a story of who we are as Africans," she says.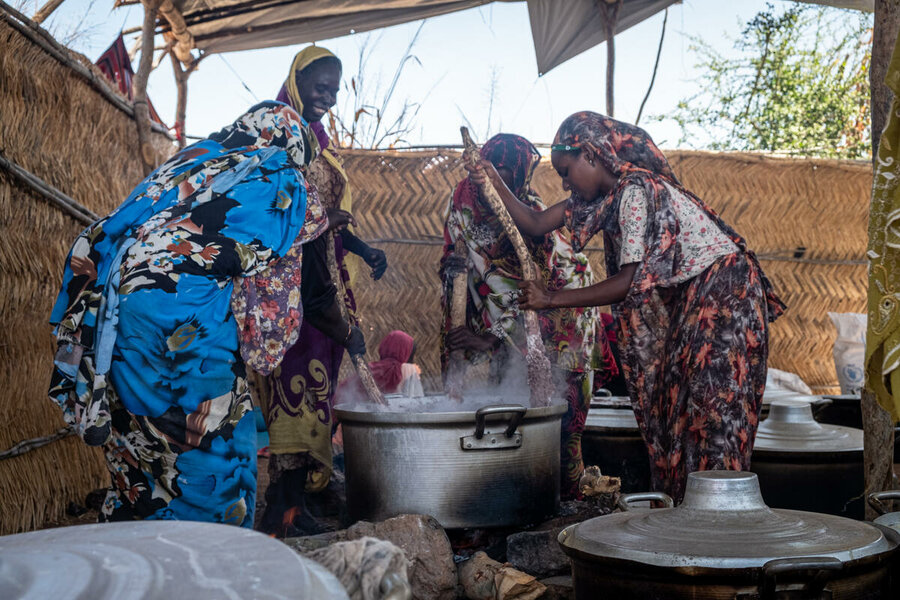 Chef Nti participated in the #InvisibleMeal challenge. "As someone who grew up in the township, I am aware of the reality that even today there are still people who are going to bed on an empty stomach. The message needs to be spread further and louder because COVID-19 has been an amplifier in worsening the dire situation – so many people live hand-to-mouth."
Even though people may not have experienced a particular difficulty, they can take action and shed light on it, Chef Nti says. 
"We need to care about our sisters and brothers," she adds. "I was raised to be compassionate and not wait for someone to ask for help before lending a helping hand. The smallest amount of help you give in whatever capacity makes a huge difference!"
Noticing a niche for providing affordable, simple and delicious recipes that people can cook every day, Ben Lebus, founded MOB Kitchen in London, UK, in 2016 and started making recipe videos. From there, a team of 20 people from different walks of life came together to produce beautiful food content that makes people want to get cooking.  
"I learned to cook initially from watching my mum in the kitchen and flicking through her cookbooks," says Sophie Wyburd, Senior Food Producer at MOB Kitchen. "Stints as a restaurant chef and a year at culinary school followed to give me my professional credentials."
Working with WFP for a couple of years now, MOB Kitchen wanted to take part in the #InvisibleMeal challenge to spread awareness of world hunger and its consequences.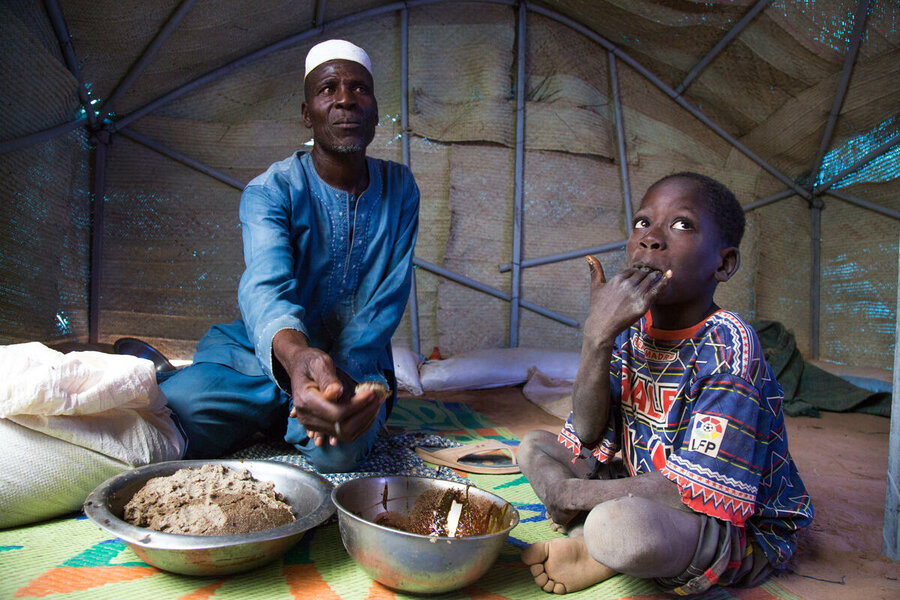 "We hope it'd serve as a reminder that enjoyment of food should exist hand-in-hand with a responsibility to be mindful in the way we consume. We advocate for cooking as a source of joy, but we also hope that we can encourage our followers to consume responsibly by reducing food waste and start thinking about hunger as the important social issue it is."
In spite of the fact that enough food is produced to feed everyone on the planet, hunger is not a distant problem from us. Based on this reality, MOB Kitchen participated in the challenge and suggests everyone can start fighting hunger at home, supporting our local food bank, and giving away our excess food to people in need right on our doorsteps. 
TikTok content producer Aisha, aged 17, has been creating recipe videos on TikTok for a year, together with reviews on her favourite restaurants and snippets of her personal life. That's how her account has amassed more than 500,000 followers. In 2016, she was a finalist on Junior Masterchef Italia. 
"My passion for food and cooking started at the age of 6 when I was helping my older sister prepare lunches and dinners for the family - by the age of 10 I was able to prepare complete meals all by myself."
During the pandemic, she used the opportunity of having free time and started posting one-minute recipes on TikTok. "The idea behind each recipe is innovation, taste and simplicity which for me, is what Italian cuisine is all about," she says. She managed to create a niche trending hashtag named #ricettafacile (easyrecipe) and collaborated with some magazines and online cooking websites.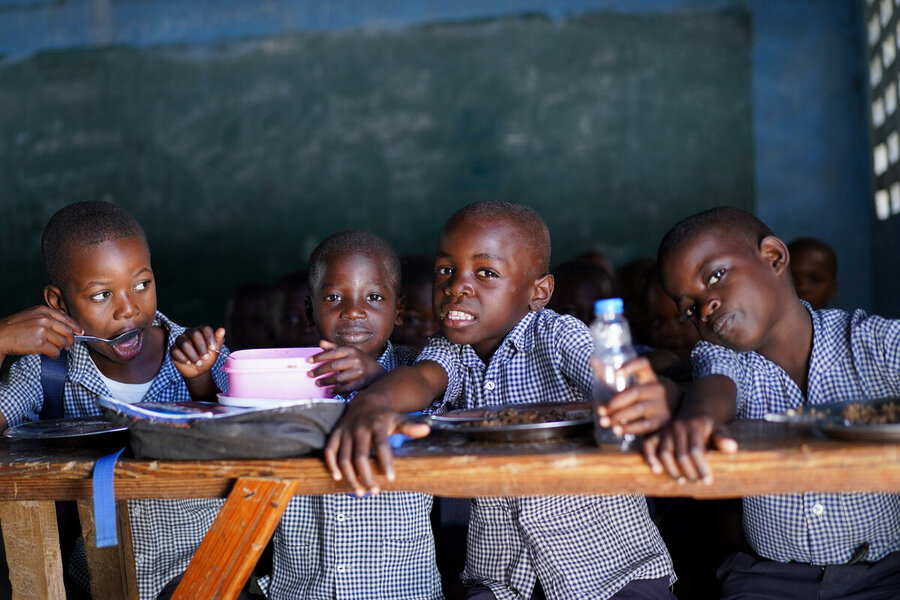 In 2015, Aisha went on a vacation to Morocco with her family and the trip helped her understand that she needs to make a difference in the world. When she was in Marrakech, she saw four small children in torn and dirty clothes, playing with their mother in front of a grocery store. "All of them were looking underfed because you could barely see some fat over their tiny bones," she says. She got into the store and came back with yoghurt, bread and some fruits. "The moment when I saw the kids smiling at me with their mouth full of bread and their hands covered in yoghurt was when I realized how easy was to make someone happy even by simply buying them food."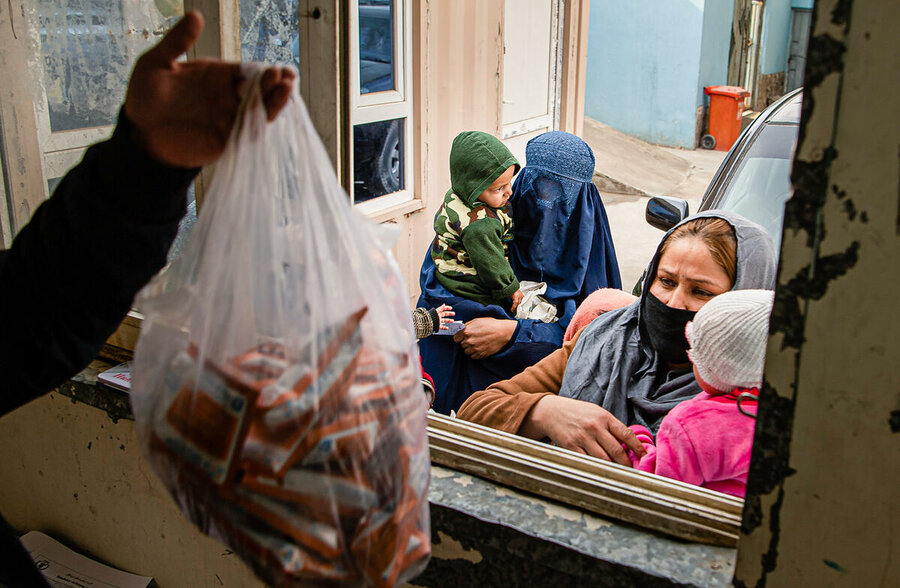 Her experience in Marrakesh led her to create content about hunger along with recipe videos. She then decided to use her platform to also raise awareness. She started to learn more about WFP and how the organization has an enormous impact on people's lives. When she participated in the #InvisibleMeal challenge, she was hoping that her followers could realize the dire situation in the world and take action to fight against hunger. 
"I think most of us still don't realise the number of people that go to bed with an empty stomach, how the waste of food is still a huge problem to solve and how easy it is, to take steps to solve these problems."
Now is the
time to act
WFP relies entirely on voluntary contributions, so every donation counts.
Donate today