How a new project gives immediate recycling solutions to Beirut and long-term skills for its most vulnerable populations
, Edward Johnson
In a basement warehouse in the middle of Beirut, there are 15 men wearing reflective vests and helmets, poised for action next to electric bikes. They are holding smartphones, waiting for an alert signalling that someone, somewhere, in Beirut is ready to recycle.
This is just one of over one hundred tailor-made livelihoods projects funded by Germany's Federal Ministry of Economic Cooperation and Development (BMZ) and run by the World Food Programme (WFP)'s myriad of partners — in this case, ACTED and LiveLoveLebanon.
Borne out of a desire to provide livelihoods solutions to Beirut's most vulnerable populations while in part addressing the city's shortage of accessible recycling opportunities, the three organizations joined forces this year to create an innovative solution to both problems.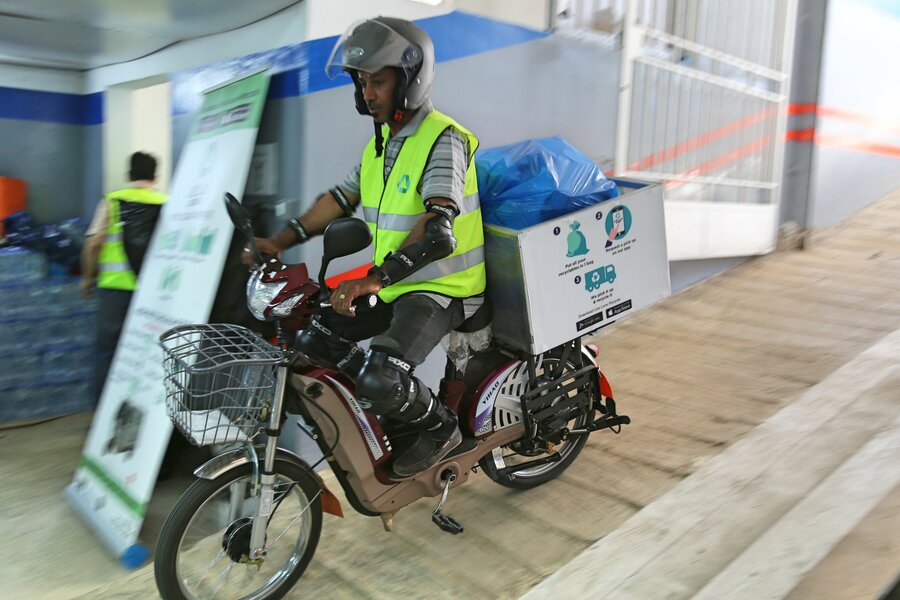 LiveLoveLebanon created a smartphone app that lets anyone wishing to recycle paper, cardboard, plastic or metal arrange two free pickups per month with just a few taps on their phone. A participating biker will turn up and collect up to two bags of recycling. They are paid a monthly stipend through WFP's e-card system. Bikers can then withdraw the cash from an ATM and use it to buy the food or other basic needs they have.
"I'm biking for my kids," explained one participant, Mohamad. "I am providing for them but also setting an example by encouraging recycling."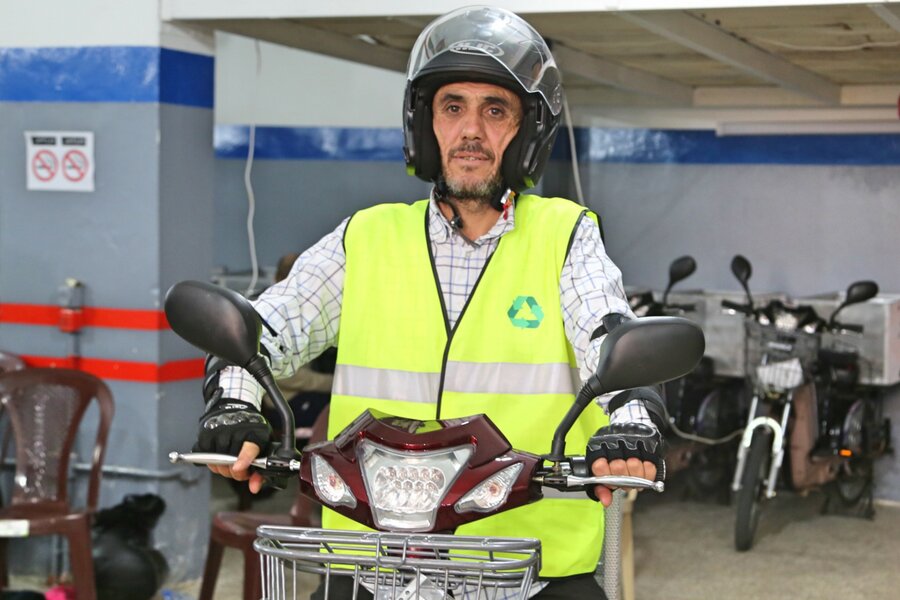 The 2017 Vulnerability Assessment for Syrian Refugees in Lebanon (VASyR) found that 91 percent of Syrian refugee households experience some degree of food insecurity. Limited access to economic resources is one of the main challenges faced by Syrian refugee households, limiting both their access to food and the possibility of sustaining livelihoods.
WFP's livelihoods programmes financed by Germany are designed to provide short-term financial gains for participants in projects which tangibly benefit Lebanon. Those involved are also developing transportable skills, useful wherever they end up in the future.
"One day, I will be able to do this in Syria too," explained Samer, another participant in the programme.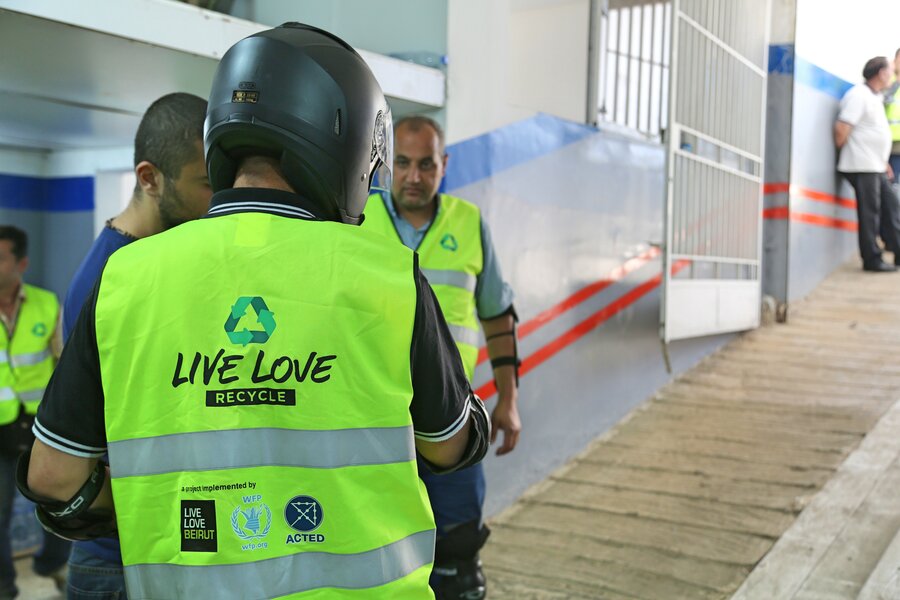 Navigating Beirut's bustling streets is not easy on an electric bike and so there is a mandatory training course for all new participants, run by ACTED and LiveLoveLebanon. Upon completion, the reflective vest and helmet are handed over.
At the moment, the pick ups are available in central Beirut. Plans to expand to other areas are underway and will include other materials such as glass, facilitated by local recycling organisation Arc En Ciel.
The app is available to download for Android and iOS.