Typhoon Rai: WFP steps up efforts to support families affected by Typhoon Rai
WFP urgently needs US$25 million to provide food assistance, telecommunications and logistics support
, WFP Staff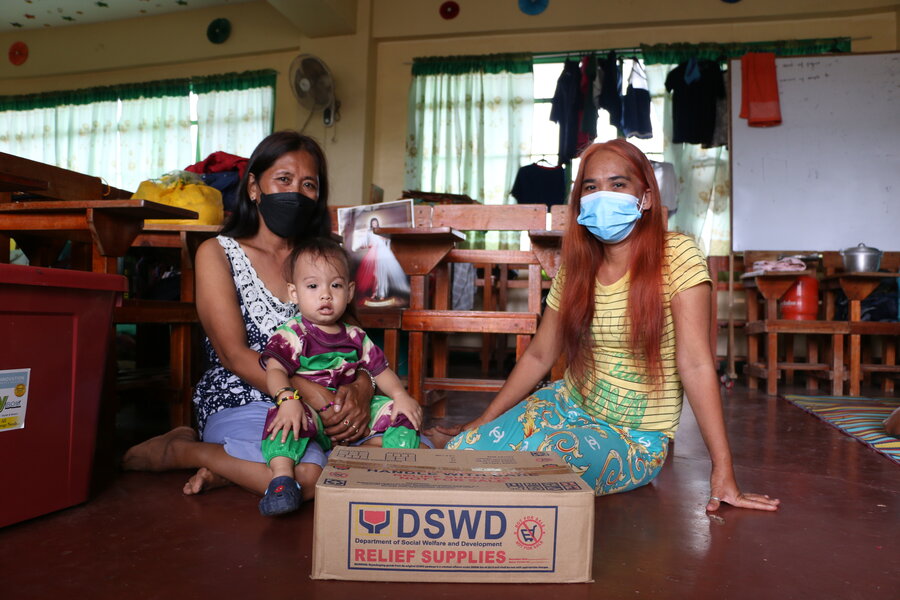 The World Food Programme (WFP) is among humanitarian agencies responding to the strongest cyclone to hit the Philippines in 2021. In December, Typhoon Rai made landfall nine times over an area the size of Austria in two days, leaving behind a trail of destruction. Some 8 million people were affected, according to the latest government data. Countless houses and livelihoods, particularly among the farming and fishing communities, were shattered. 
"Our thoughts are with the families who have been through so much – the ongoing COVID pandemic and now this devastating typhoon," said WFP Country Director Brenda Barton immediately following the storm. "Advance preparations and early response by the government have been laudable. Death rates have been relatively low and emergency support is rolling out to communities. But the road to recovery is long and more support will be needed," Barton added.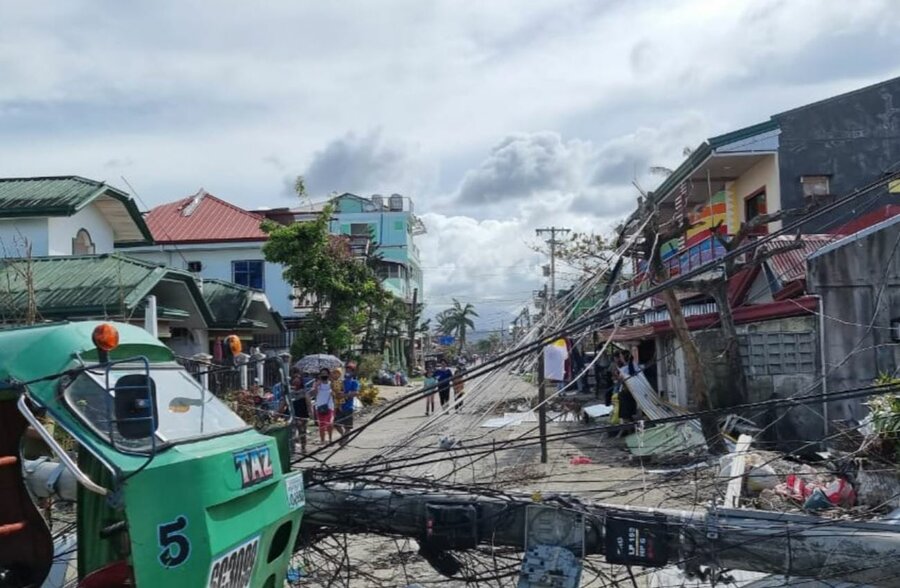 Known locally as 'Odette', the typhoon first made landfall in Siargao, an island popular with tourists, bringing torrential rains, heavy winds, surge storms and landslides. Power and communications were cutoff for days, hampering relief efforts led by government authorities. 
WFP immediately supported the relief efforts, transporting more than 200,000 Department of Social Welfare and Development family food packs, hygiene kits and other non-food relief items, to date. 
WFP and the Department of Information, Communication and Technology have – for the first time – rolled out innovative mobile emergency telecommunications sets, 'MOVE', which have made it possible for emergency responders to quickly communicate and coordinate their response when power and connectivity were severed by the storm.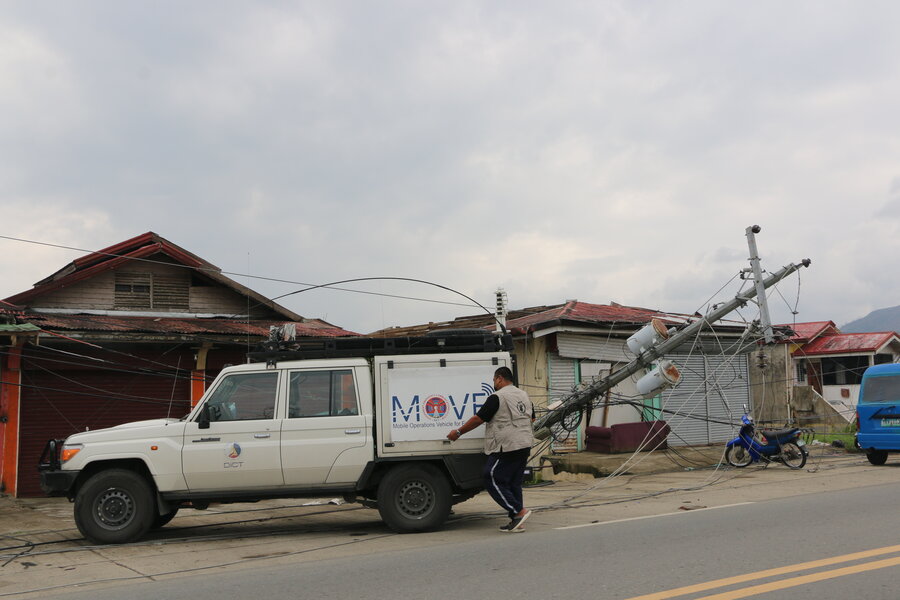 These are part of six MOVE units that WFP co-designed and produced with the Government to strengthen its telecommunications capacity during such emergencies. In addition, WFP has donated portable satellite communication devices to help the authorities coordinate its response from remote areas; along with mobile storage units and  generator for establishing logistics hubs.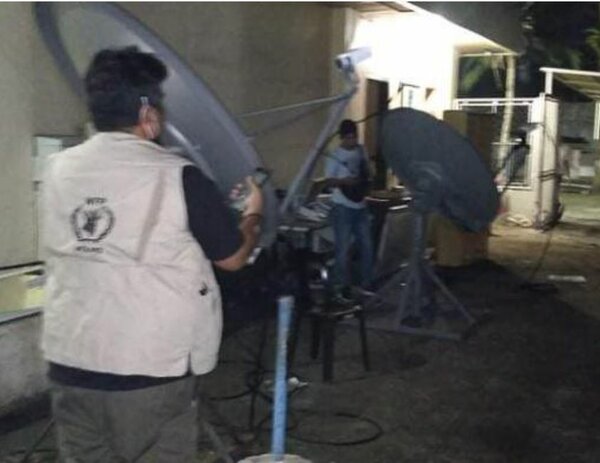 WFP is concerned about the typhoon's impact on food security as it hit when the rice crop was about to be harvested. Crop loss will compound the problems for the poorest households. Malnutrition rates pre-typhoon, such as those in Caraga region, were already high, where 53 percent of families were unable to afford a nutritious diet.
"Unless we act now and provide badly needed food assistance to affected families, we risk seeing a rapid rise in preventable malnutrition," said Barton.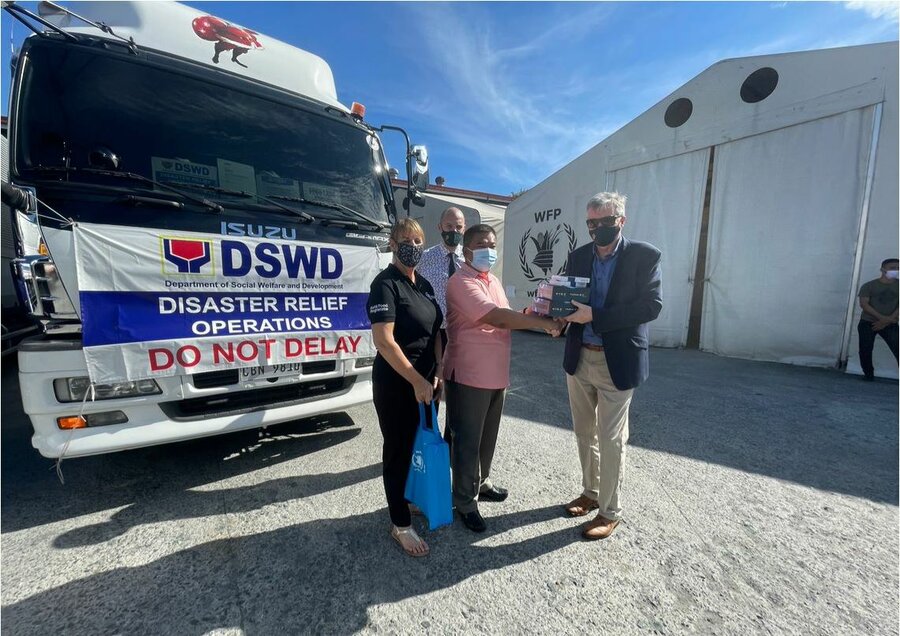 To meet the rising needs, WFP is ramping up operations to provide food assistance to 250,000 typhoon survivors, alongside continued emergency logistics and telecommunications support to the broader typhoon response, over the next six months.
To do so, WFP urgently requires US$ 25.8 million in funding. To date, generous contributions have been received from the governments of Brazil, Ireland, and the United States, as well as the United Nations Central Emergency Response Fund (CERF), and private sector donors. 
Now is the
time to act
WFP relies entirely on voluntary contributions, so every donation counts.
Donate today