WFP joins forces with 14 agencies to appeal for funds to fight coronavirus
UN bodies and humanitarian organizations warn donors that failing to invest $2bn could have devastating consequences
, Peyvand Khorsandi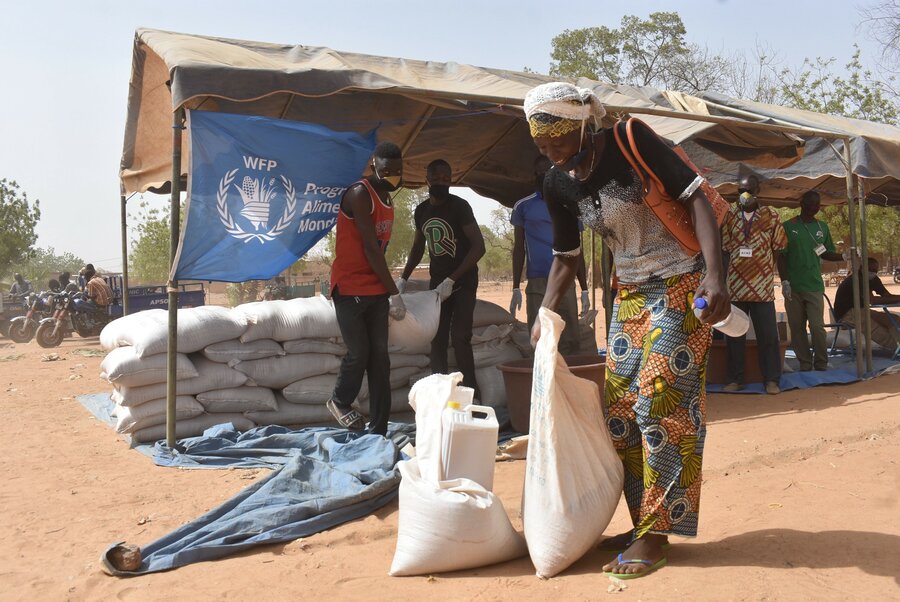 The fight to protect the most vulnerable countries from the coronavirus could "stutter to a halt", leading humanitarian agencies have warned — only a quarter of the US$2 billion demanded by the joint COVID-19 Humanitarian Response Plan last month has come through.
In an open letter published on Monday, the World Food Programme (WFP) and 14 other humanitarian organizations urged donors to supply a further US$350 million to kickstart the "rapid scale-up" of logistics in the global emergency system.
World leaders call on WFP to lead COVID-19 fight in Africa
Merkel and Macron join African leaders in urging countries, NGOs and World Bank to join forces to tackle the virus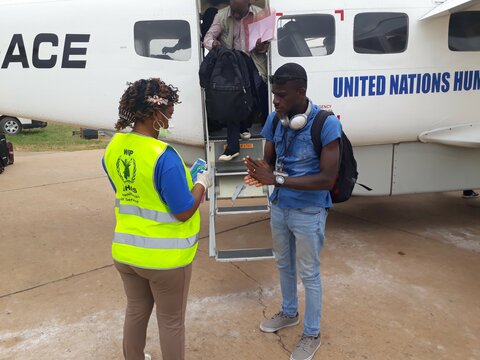 "Humanity collectively faces its most daunting challenge since the Second World War," the letter said. With a virus that doesn't recognise borders, "now is not the time to slow down. No one is safe until everyone is safe," it continued.
The warning comes after Angela Merkel and Emmanuel Macron joined other European and African leaders, in a letter to the Financial Times last week, in calling for WFP to take a central role in combatting the spread of COVID-19.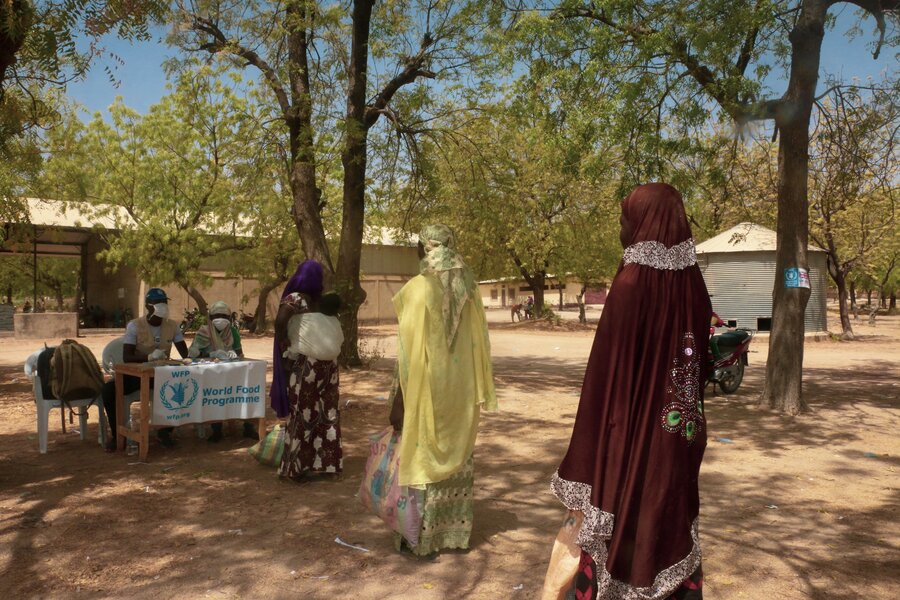 Margot van der Velden, WFP's head of Emergencies said: "Supply chains across the world have shut down — borders are closed, food exports blocked, manufacturing industries disrupted, and transport grounded.
'The services are ready to go, the cargo hubs are established — now we just need the funding to get everything up and running at full scale.'
"The humanitarian and health sectors are struggling to continue business as usual, let alone cope with the additional strains of the COVID-19 pandemic."
She added: "Without these funds, the global fight against the COVID-19 pandemic is severely threatened. Vital medical supplies and staff will not be able to reach the people that need them most.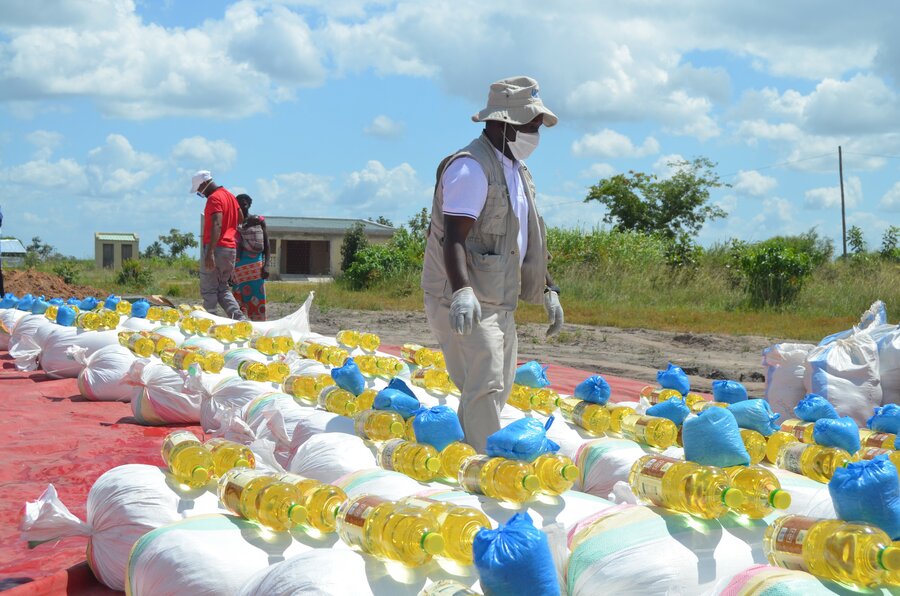 "The lives and livelihoods of the billions of people that rely on humanitarian support on a daily basis will be at risk. The services are ready to go, the cargo hubs are established — now we just need the funding to get everything up and running at full scale."
Van Velden went on: "WFP is setting up the logistics backbone for the global response to COVID-19 by establishing a global network of cargo hubs and transport services to move humanitarian and health supplies and personnel to the areas where they are most needed. This includes medical evacuation services to ensure all responders are safe while not burdening health systems in the countries we work in."
The initial investment would also aim to build field hospitals and facilitate real-time remote data collection that allows organizations to identify where people need assistance most and to deliver it as fast as possible.
Van der Velden said WFP has three priorities in the fight against COVID-19: "Sustaining our operations, enabling the global humanitarian and health response, and tracking our impacts to inform decision-making."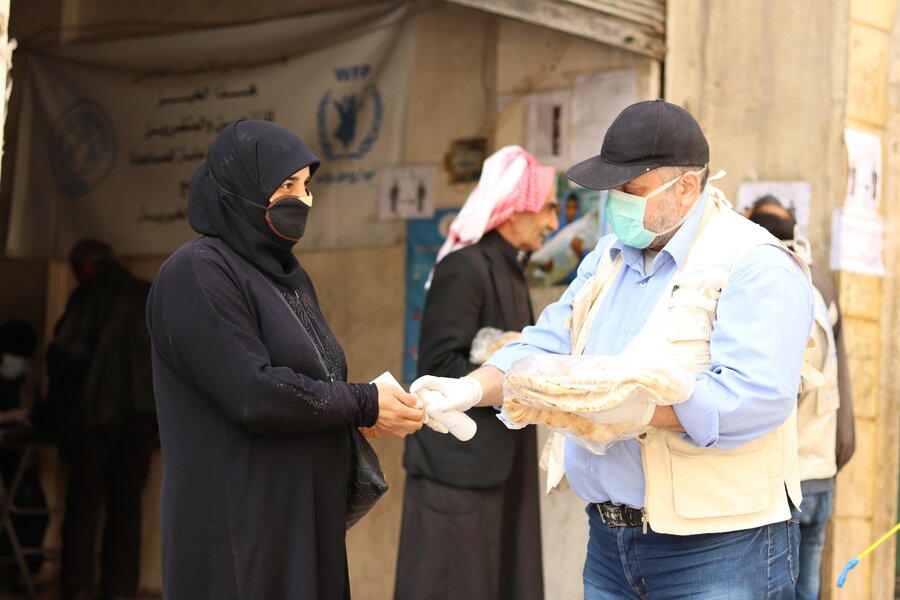 She added: "WFP provides a lifeline to 97 million people around the world, many of whom are the most vulnerable to the effects of COVID-19. It is absolutely essential that we continue to provide food and nutrition assistance to these populations."
The open letter stated: "In countries where the world's most vulnerable need humanitarian aid and supplies to beat back the pandemic, cancelled flights and disrupted supply routes hit disproportionately hard."
The chain that COVID-19 cannot break
How the World Food Programme will continue its work saving and changing millions of lives despite the virus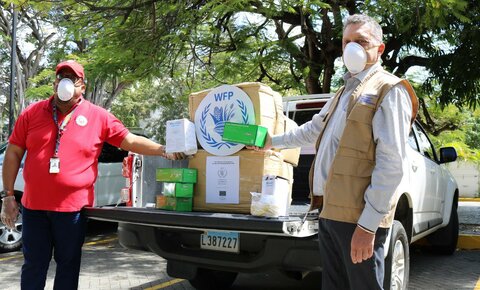 Last week, WFP launched the Addis Ababa Air Hub, in collaboration with the Ethiopian Government, as part of a UN initiative to scale up procurement and distribution of personal protective equipment and medical supplies across Africa.
WFP operates the United Nations Humanitarian Air Service (UNHAS), a fleet of planes and helicopters that offer safe, reliable, cost-efficient and effective passenger and light-cargo transport for the wider humanitarian community, allowing assistance to reach the most vulnerable populations across 16 countries.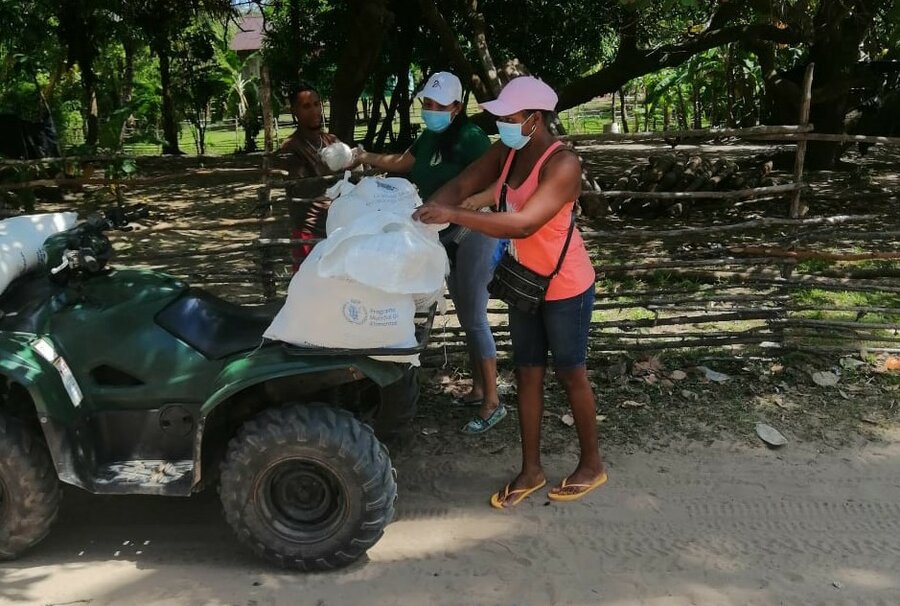 The organization also runs six UN Humanitarian Response Depots, strategically located in Accra, Brindisi in Italy, Dubai, Kuala Lumpur, Panama City, and Las Palmas in Spain.
Van Velden added that aside from the funding the UN's COVID-19 fund is waiting for, WFP is urgently requesting "US$1.9 billion in order for us to forward purchase and pre-position three-month-stocks of food and cash in order to minimize disruption and ensure stability."