Where assistance takes flight
In the Democratic Republic of the Congo, the WFP-run UN Humanitarian Air Service is delivering against the odds
, World Food Programme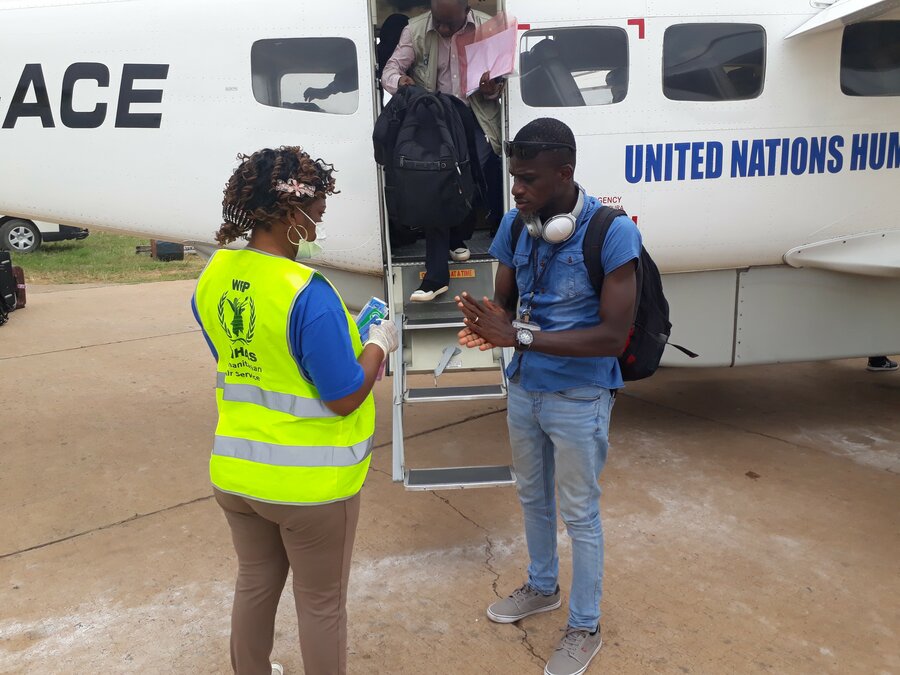 By Helen Vesperini
The Democratic Republic of the Congo (DRC) is experiencing the world's second-biggest hunger crisis, after Yemen's. A combination of conflict, population displacement and climate shocks have pushed 15.6 million, of the country's 100 million people, into severe hunger.
Since August 2018, DRC has struggled to contain an Ebola outbreak which has caused more than 2,273 deaths to date, according to the World Health Organization.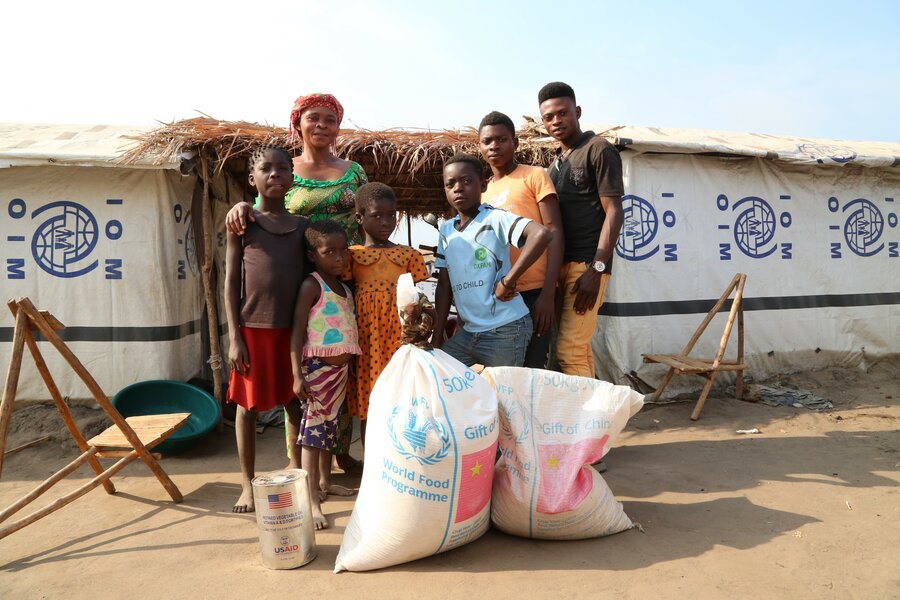 As Africa's second-largest country, the sheer size of DRC, combined with widespread insecurity and a very limited road and rail network, makes reaching communities living in remote areas extremely challenging.
The absence of adequate infrastructure is a major obstacle to trade and the humanitarian community alike. Humanitarian workers require regular, fast and reliable access to hard-to-reach areas.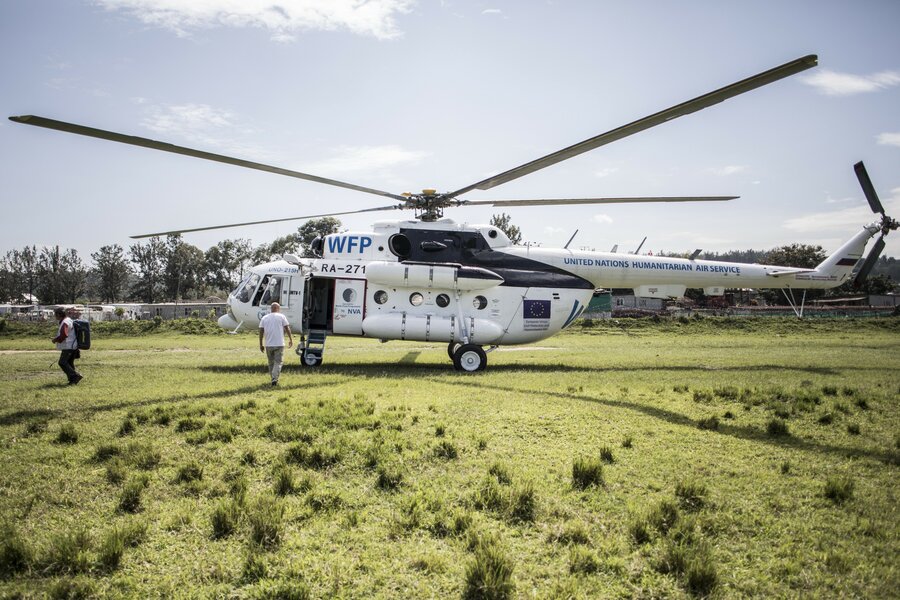 Pilots flying in DRC have to deal with violent and sudden storms, mountain ranges swathed in mist, unpaved runways, a lack of refuelling points and the occasional volcanic eruption.
In 2002, the Nyiragongo volcano engulfed a large swathe of Goma, capital of North Kivu province, in molten lava, while nearby Nyamuragira produces less spectacular but more frequent eruptions.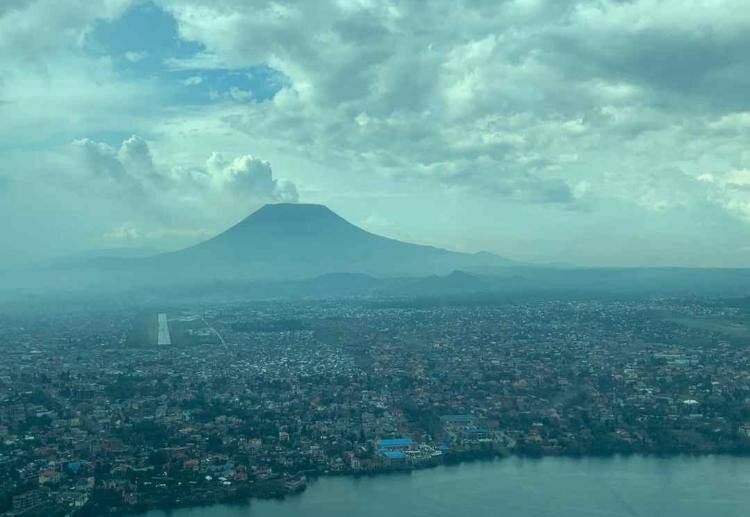 This is where the United Nations Humanitarian Air Service (UNHAS) comes in. Managed by WFP, UNHAS offers safe, reliable, cost-efficient and effective passenger and light-cargo transport for the wider humanitarian community, allowing assistance to reach the most vulnerable populations.
The air service operates in 16 countries. It has been in DRC since 2008, with its current fleet there comprising 11 aircraft — eight fixed-wing and three helicopters.
"UNHAS has been vital and continues to play a huge role for all partners in the Ebola response," says Susana Rico, WFP's Emergency Coordinator in the country. "With its support, we have been able to access remote areas affected by the epidemic so that we and colleagues from the Ministry of Health, other UN agencies and NGOs have been able to promptly reach out to isolate confirmed cases, identify people at risk, vaccinate them, trace and follow up contacts."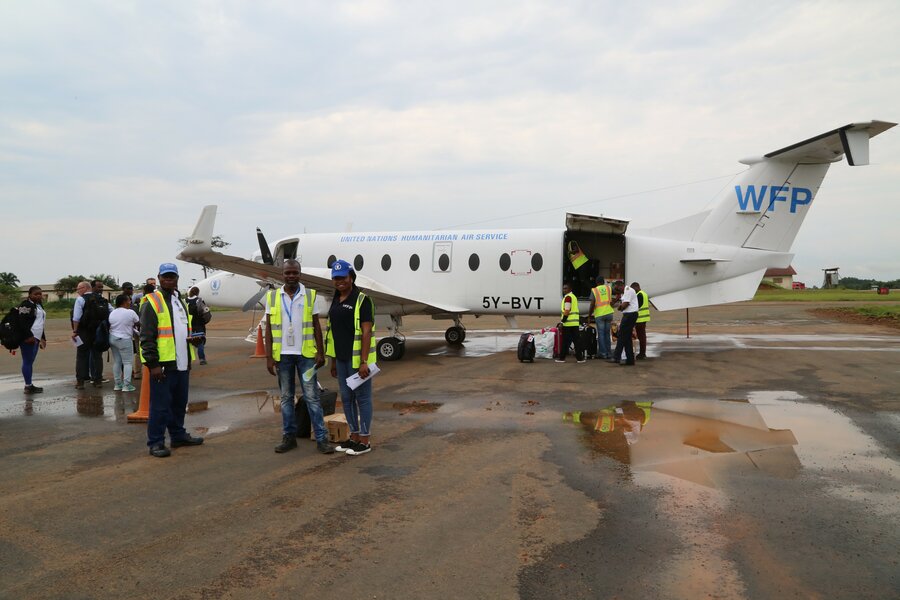 Rico adds that UNHAS also supports the humanitarian response to other emergencies, notably food insecurity and displacement caused by conflict.
UNHAS aircraft are scrupulously maintained. Flown by external contractors, they use facilities and airstrips that undergo regular assessments and, where necessary, are guarded. Still, UN aviation staff acknowledge that flying in DRC can be challenging.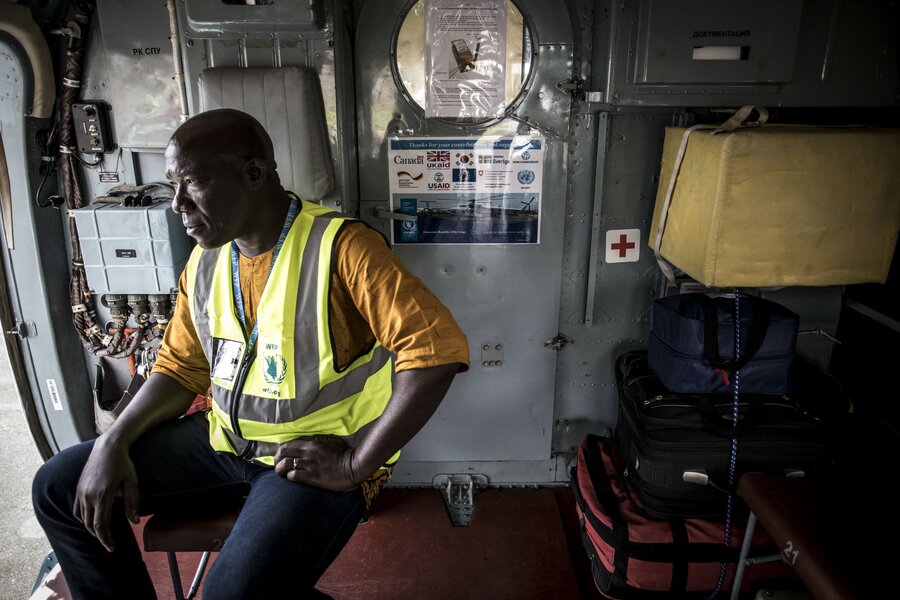 "The weather sometimes is very bad and that complicates our task, and you also have the high mountains," says Captain Evgeni, who has clocked 5,000 flight hours across countries such as Afghanistan, South Sudan and Somalia.
Helicopter flights are often cancelled due to inclement weather. During the rainy season, storms develop extremely quickly, which results in aircraft and their crews getting stuck in unexpected locations. In the dry season, problems are different but flying is still not easy — visibility is severely reduced due to a haze that makes flying especially challenging at low altitudes.
However, such challenges don't stop pilots like Captain Evgeni from flying humanitarian workers and aid to where they are needed. In 2019, UNHAS transported more than 67,000 passengers from 189 organizations to a total of 97 destinations in the DRC.
UNHAS operations are made possible thanks to the generous contributions of the following donors: Canada, USAID, UKAID, Germany, the European Union (DG ECHO), Korea, Sweden, Switzerland, the World Bank and UN CERF.