WFP, my work and me… Volana Rarivoson
An alternative look into the lives and backgrounds of the staff who help drive WFP's work
, Alice Rahmoun
Meet Volana Rarivoson, who has been working as Communications Assistant for the World Food Programme (WFP) in Madagascar for the past 15 years. Her role includes writing news releases and communications reports, interviewing people who WFP supports, and managing relationships with suppliers to produce branded visibility items.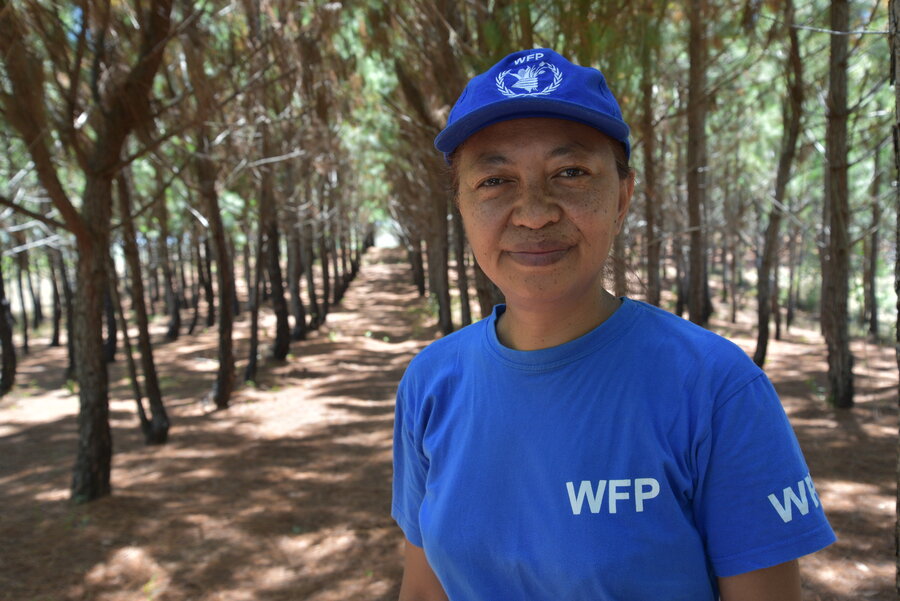 Who has inspired you most in your life? 
My mother was really an inspiring woman for my sisters and myself. As a customs inspector, she was so invested in her professional life that she might not have spent enough time with us. However, we recognized that she did this so that we would receive what was needed the most, which was education and a comfortable life. She was part of the generation of young Malagasy in the 1960s who ended their studies outside the country, which at that time was a privilege. To me, she symbolized professional success. However, I did not choose to work in public administration, as she did, and followed my own way. I studied Communications at the University of Antananarivo. She wanted me to attend journalism school to be more prepared for my future professional life, which I did not do. I chose to seize a first job opportunity as a communications manager for a rural development project in the southeast of Madagascar.
What is the best decision you have ever made?
The best decision I have ever made was to apply for my current position 15 years ago. At that time, there were a few of us who were temporarily laid off by our former employer due to financial difficulties. You can imagine that joining a United Nations agency, after having gone through a transitional period of professional step-down, can be unthinkable to many. It is incredible how WFP has evolved over the years, not only in terms of staff and beneficiaries reached, but also in terms of operations and innovative solutions. I've been fortunate to witness this evolution.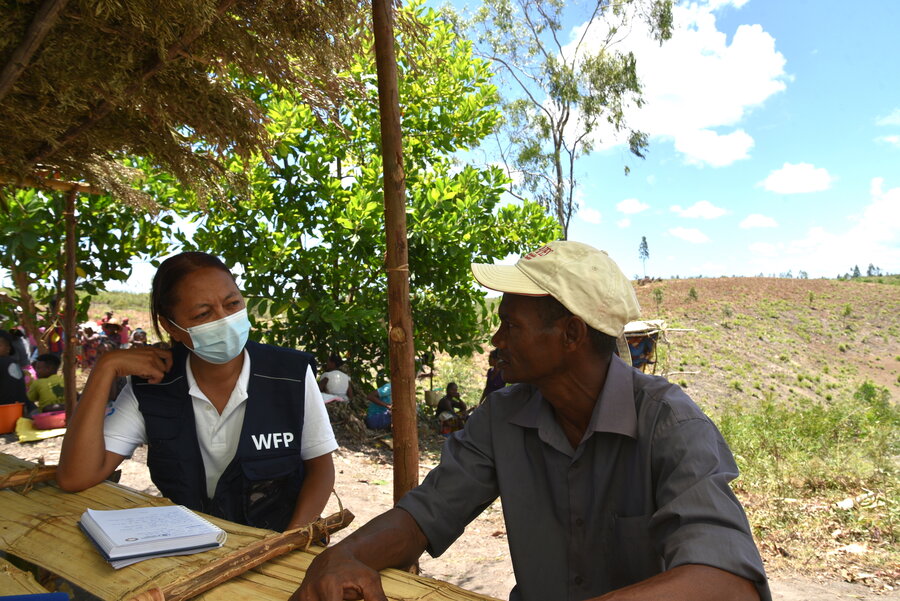 Which words or phrases do you most overuse?
"No one is going to die if we cannot submit today,'' said a former Deputy Country Director while we were working together on a report. Since then, whenever I feel stressed, I try to remember these words. I know we need to respect deadlines but it is also important to communicate effectively, to be able to manage stressful situations. Otherwise, you will become overwhelmed by negative stress.
Which piece of advice has proved the most valuable to you? 
UN staff in Madagascar recently attended a presentation session on professional and personal life-balance after the pandemic, which was facilitated by the staff counsellor. One of the tips which grabbed my attention was: ''Better done than perfect''. I think it's good to remember, especially in the emergency context that WFP is operating in throughout the year. We also need to learn to delegate more and to strengthen teamwork, especially at a time when the COVID-19 restrictions are leading us to adopt new ways of working.
Where in the world would you most like to live? 
In my own country, Madagascar. There are still a lot of places on the Big Island that I still don't know and that I would like to explore, such as the north and the east, or even the southern regions where WFP mainly intervenes. There is such a variety of different cultures and scenic landscapes in Madagascar, which I find amazing. Otherwise, South Africa is my next choice. I find the country fascinating, as one of the most economically developed countries in Africa, and it is not far from Madagascar!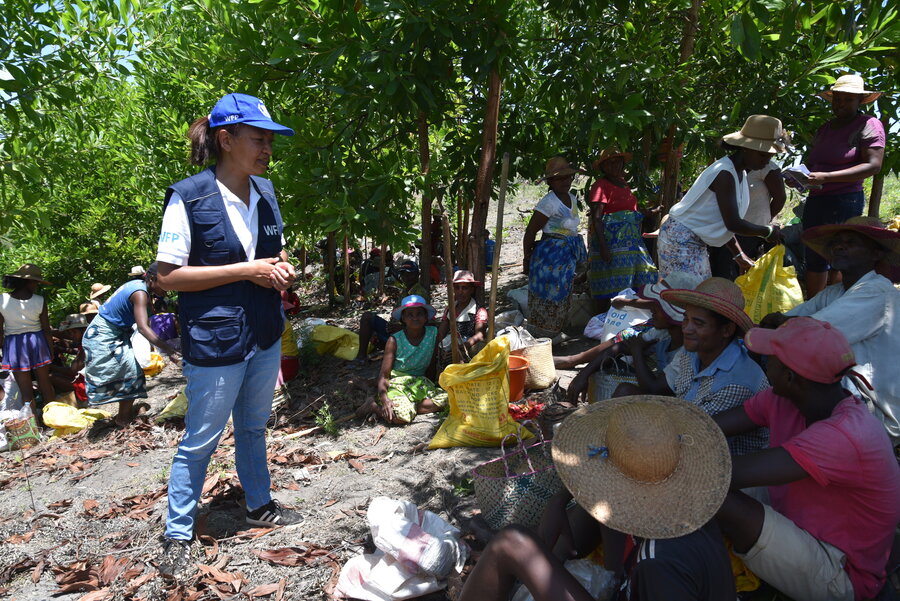 Why do you do the work you do? 
When I have the chance to interview and portray WFP colleagues, their answer to this question is always: ''I work to serve vulnerable people in need''. I am not sure if I fully agree with their response. I do the work I do firstly for my personal development. When I think of unemployed people, especially those who have lost their jobs due to COVID-19, I consider myself fortunate to still have my job. It must be tough, not only financially but also as a human, to be unemployed. When you really invest in your work, it can bring you genuine satisfaction. 
Working in WFP communications is an amazing adventure. I get to show WFP's work to the world. There's an opportunity to create, to learn and to meet experienced, talented people who are there to support you. My professional life is far from routine.  
When have you felt at your happiest?  
I love walking, especially on the beach, breathing fresh air in the sun, listening to my favourite songs or simply watering my garden. Above all, being with my family, laughing, discussing holiday plans and having our favourite dishes which bring me a lot of joy. At a time where we, humanity, are facing multiple crises, it is fundamental to feel yourself supported either by family, friends, colleagues, neighbours etc.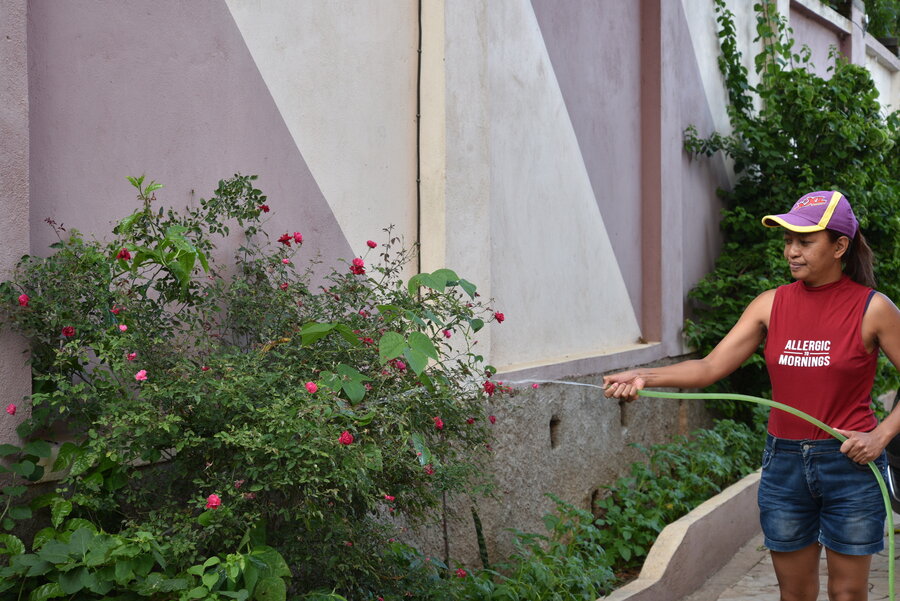 Professionally, I'm happiest when I have achieved something. It could be finalizing a press release or creating and posting social content. 
Most fulfilment comes when I'm interviewing a vulnerable person and reaching that point when I just know that I have "connected" with them and they become more confident and talkative. It is not easy to talk to the beneficiaries, especially when you do not speak their local language. Getting them confident is a great achievement. The interview needs to be more like a conversation between friends than a beneficiary interview, and at this moment it becomes magic. 
Now is the
time to act
WFP relies entirely on voluntary contributions, so every donation counts.
Donate today