WFP, my work and me…Betelhem Endalkachew
An alternative look into the lives and backgrounds of the staff who help drive WFP's work
, Lauren Webber & Paul Anthem
Betelhem Endalkachew, known informally as 'Betty' , joined the WFP Ethiopia Country Office as an engineer in 2013. She previously worked in building design and hotel construction. She has spent the past 12 years working on engineering projects including security upgrades for WFP compounds and offices. Betty has now moved to Rome with her family, working for the Management Services Division Engineering team as a technical advisor to field office engineering projects.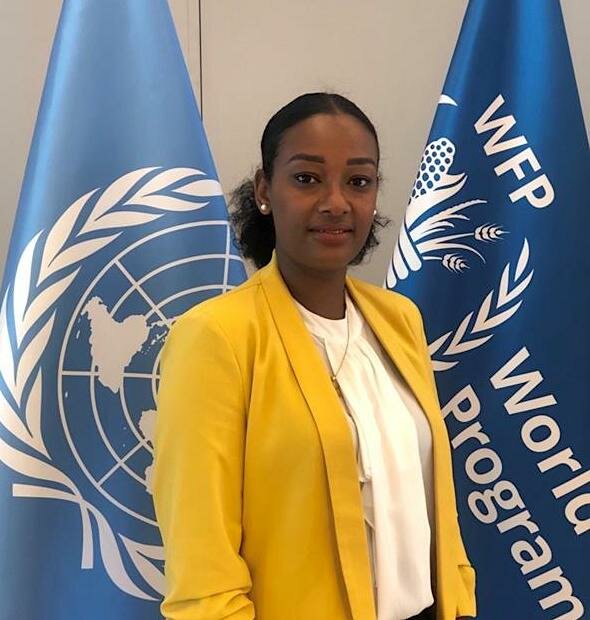 Who has inspired you most in your life? 
Hardworking women in my life are my constant inspiration. Whenever I meet a strong woman, I take inspiration from her. I often think: "If she can do it, I can too." This is the type of woman and leader I want to be in the future. One of these is my own mother. She is the strongest woman I know and she was my absolute inspiration.
When I was a child, she always pushed me to pursue my studies. Like every parent, she wanted me to succeed. She gave me everything she could to support my studies and always reminded me to have a profession. She said I could always take my time with family duties, but most important was to accomplish school first, so I could have a job to sustain myself and not rely on anyone else.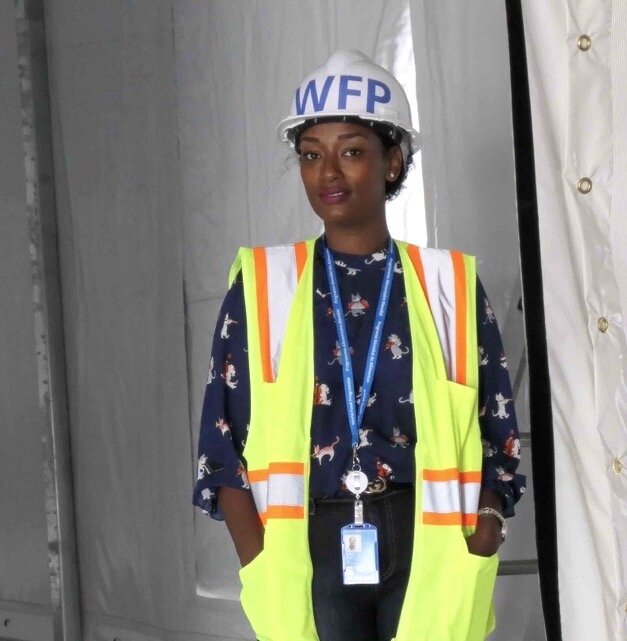 What memories stand out from your early years? 
As a child, I loved to draw. I was a very creative and artistic kid. My passion for interior design and fashion grew with me. I always had an eye for making a space more beautiful. My dad wanted me to study to become a doctor, but I knew I had to stick along the same lines of my passions, so I chose Civil Engineering – I thought this would allow me to still be creative and build real-life solutions for people. 
I went to university in the Tigray region of Ethiopia – right now there is a severe crisis there after months of conflict. It's horrible to see what is happening. At the same time, I am proud of WFP tirelessly working to provide support to the community there. I attended Mekelle University for four years. It was a wonderful learning opportunity but, at the same time, an incredibly intense and competitive time. The campus facility in the university was so poor, to the extent there were times when we didn't have water in the compound. But as they say, 'challenges make you stronger.' Because of these tough years, I am now a more resilient, adaptable person. I also met my husband there – he was a classmate of mine in Engineering. 
What is the best decision you've ever made?
I was fortunate to make lots of good decisions, in my life. However, the best decision I ever made was starting a family. My kids are my everything and I'm excited to see them flourish in our new adventure in Rome. 
When you have kids, they are your number one priority. I have to provide them with everything and find them a good education, just like my parents did for me.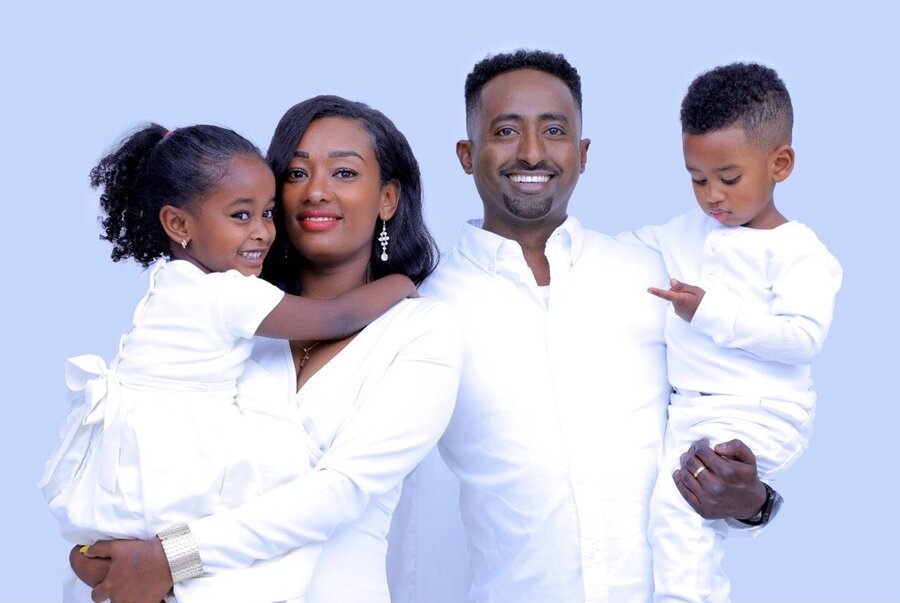 While staying in Rome, we will miss Ethiopia very much. Our culture is about building intimate relations and strong connections with people, friends and neighbours.
This is what we will be missing the most. However, some of the best education and facilities aren't available back home and I feel like I can give my kids more opportunities here. I have liked Italy so far and I am grateful to live here for a few years with my family.
Which piece of advice has proved the most valuable to you?
'Don't always look for the absolute perfect solution to everything. If something else is as feasible and gets the job done, go for it.' This advice helped me very much and has made my life a lot easier. 
Why do you do the work you do?
In addition to supporting myself and my family, the work I am fortunate to do aligns with my passion to be creative and a solution-maker. In addition, working in WFP gives me immense job satisfaction because it is humanitarian, affecting so many people's lives in a positive way, directly and indirectly, Not so many people get the opportunity to combine their passion and their work, and therefore I feel very fortunate to be working for WFP.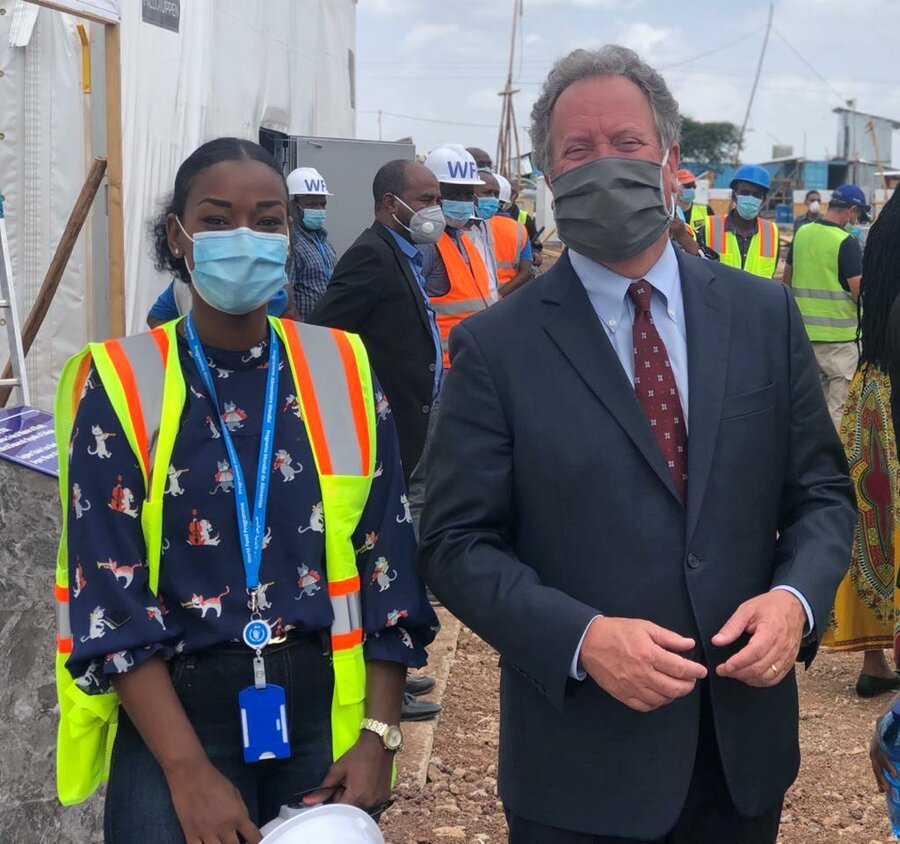 When have you felt your happiest?
It sounds cliché, but the happiest day of my life was when I held my kids for the first time. I completely forgot all the troubles I had gone through during pregnancy and giving birth. I thought, in shock and awe: "I created this? This baby is mine?!" Women are truly blessed to experience this. While [my kids] are a handful, they bring me so much joy. 
 
Now is the
time to act
WFP relies entirely on voluntary contributions, so every donation counts.
Donate today