WFP provides critical food lifeline to people in Gaza and West Bank
Humanitarian access and funding critical to continuing support to thousands of families
, Paul Anthem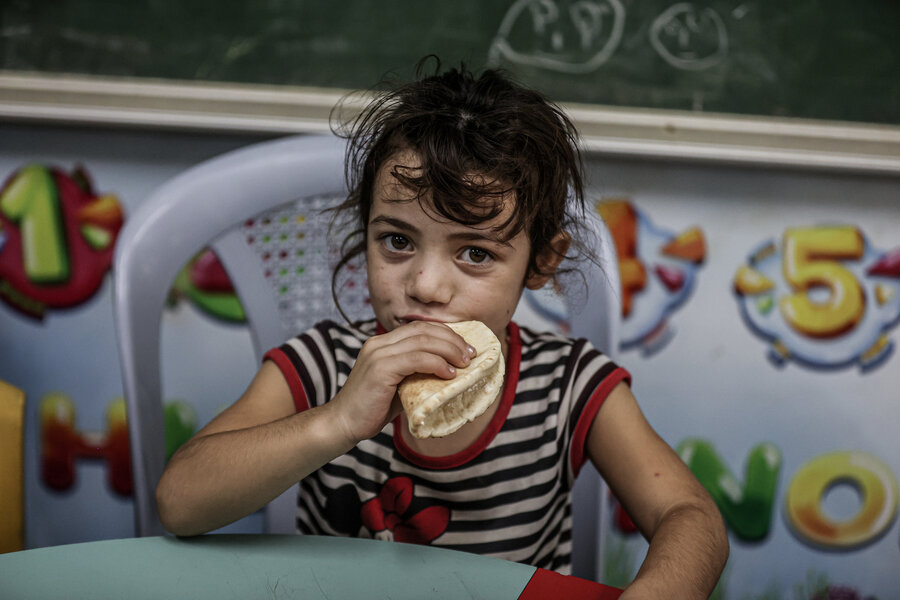 Food distributions are under way in Gaza and the West Bank in response to soaring needs after a sharp escalation in conflict – which has seen almost 264,000 people displaced in Gaza to date.  
In the immediate aftermath of the spike in conflict, the World Food Programme (WFP) has begun distributing fresh bread, canned food and ready-to-eat food to around 100,000 people who sought refuge in United Nations Relief and Works Agency shelters in Gaza. Our emergency operation aims to provide a critical food lifeline to over 800,000 people. 
"The situation is devastating," said Samer Abdeljaber, WFP Palestine Country Director. "We are on the ground doing everything we can to be sure the people in need – the ones who fled their homes, the ones living in shelters – are getting the food and help they need to survive. We will be rolling out our assistance through electronic vouchers so people can buy food from shops that are still operating."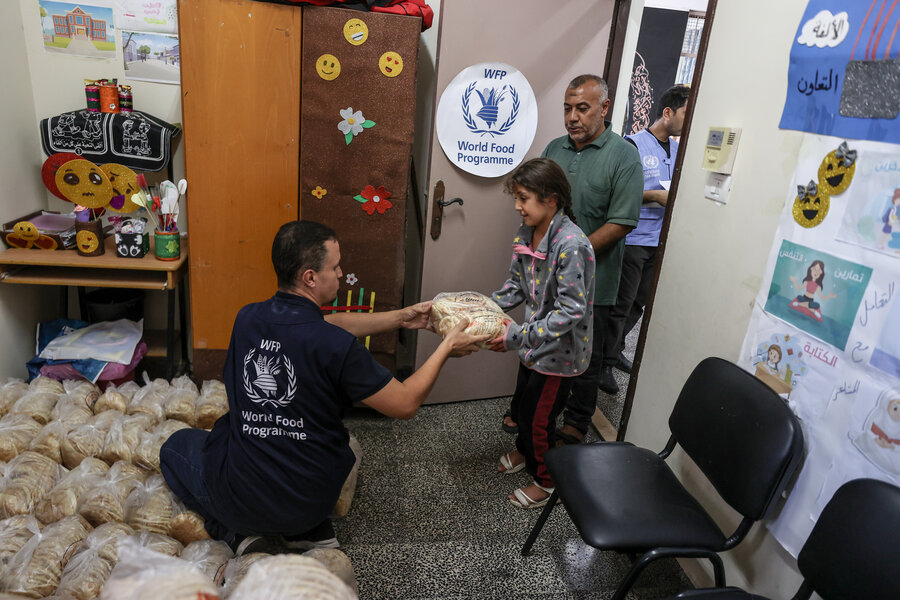 WFP is deeply concerned by the deteriorating situation in Israel and the State of Palestine, and the impact of this conflict on civilians.  
"We are doing everything we can but very soon the food supplies and basic needs in Gaza are going to run out," explained Abdeljaber. "We need...to be able to support the people who are affected and their numbers are rising every day. We need safe and unimpeded access."  
WFP calls for access to deliver urgent humanitarian assistance, for open borders and for protection from shelling. We also appeal for the safe and unobstructed passage for our staff – humanitarians must be protected. 
The destruction of infrastructure and streets in Gaza is hampering humanitarian services. UN partners have reported damage to several health care facilities, and United Nations Relief and Works Agency schools that are currently serving as shelters. A number of shops where people can redeem WFP assistance have been destroyed.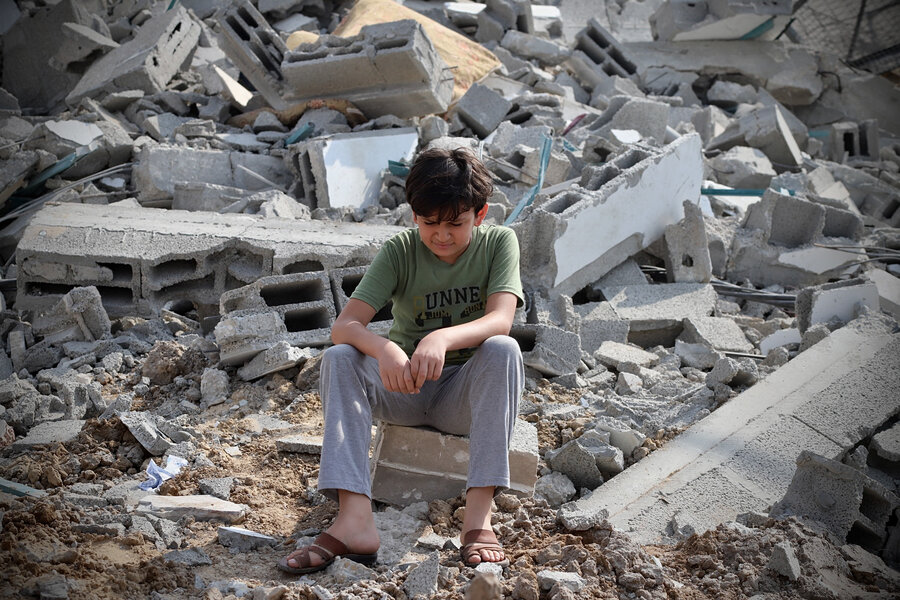 Alongside access, increased funding is also critical if WFP is to continue the support that is so desperately needed. This latest phase of conflict has erupted amid severe funding shortfalls, which in June forced WFP to cut vital assistance to thousands of vulnerable Palestinian families. WFP requires an immediate US$17.3 million for the next four weeks to address this emergency situation. In total we require US$44.8 million over the next six months, for one-month emergency response and six months' regular assistance. 
Food-insecurity levels were already alarmingly high before the conflict intensified, with one third of people in Palestine – 1.8 million – experiencing food insecurity. 
Our planned emergency support comprises: fresh bread and canned food to 200,000 internally displaced people in UN shelters; cash transfers to 100,000 people outside shelters; in-kind food to 300,000 people in host communities; and food and cash assistance to 205,000 people previously supported by WFP.
Now is the
time to act
WFP relies entirely on voluntary contributions, so every donation counts.
Donate today