Women's day: Water for farmers in drought-struck Sri Lanka
Wells, ponds and training from the World Food Programme are transforming the prospects of rural farming communities
, Ashani Ratnayake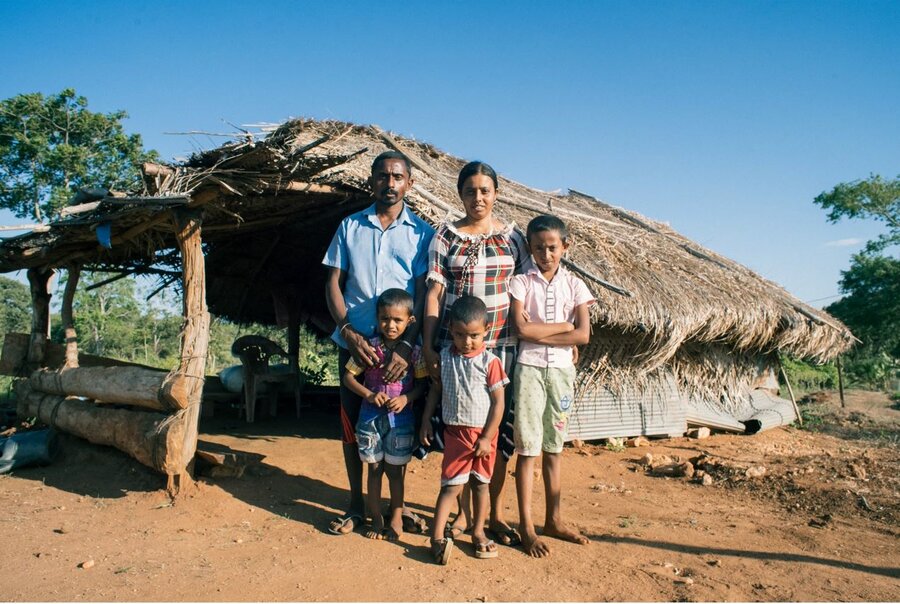 Living in a small house with mud-thatched walls which provides the only respite from the intense heat, Romesha and her family are no strangers to the effects of climate change. Although the single electric bulb hanging from the ceiling flickers and dies as the area is hit by yet another power outage, Romesha's face is alight with excitement as she talks of her farmland – a place filled with trailing passionfruit vines, swaying coconut trees and neat rows of vegetable, fruit and nut plants. 
"I love working in my field," says Romesha, a participant in a World Food Programme (WFP) resilience-building project in Sri Lanka. "Even when I was laid up in bed with an injured spine after falling off a tractor, all I could think of was how soon I could get back to tending my crops". 
Romesha and Prasanna, her husband, are smallholder farmers in Hambegamuwa, Monaragala district. They grow and sell crops ranging from pumpkin, chillies, peanut, millet and coconut to earn an income and provide for their two sons, aged 3 and 10. Their farm, all two acres (just under one hectare) of it, is carefully and lovingly nurtured by the couple.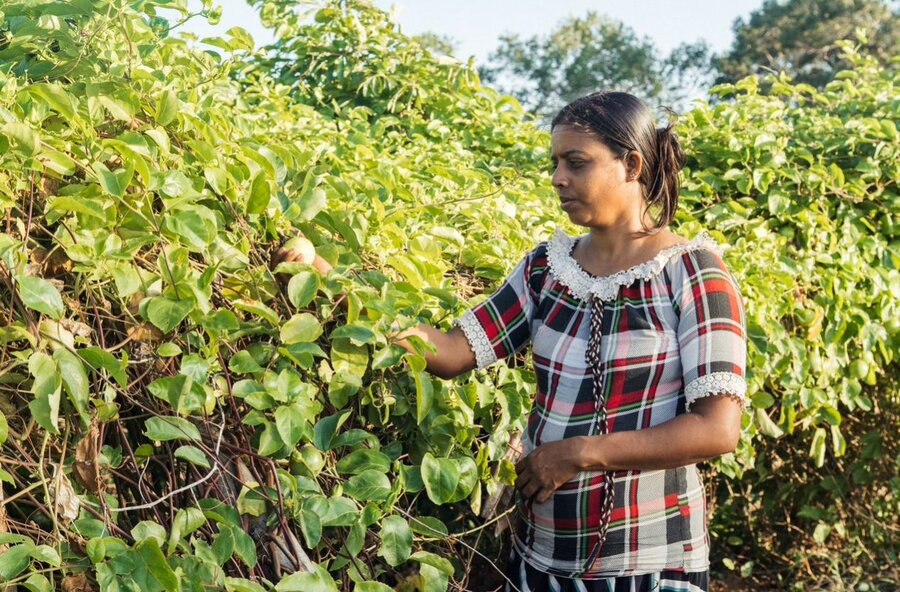 That said, in early 2020 Romesha was only able to cultivate half an acre. A severe lack of water hindered the family's agricultural efforts as high temperatures and scarce rainfall made it difficult to farm.
With a limited number of crops, Romesha was more vulnerable to price fluctuations in a market already hit by the effects of the COVID-19 pandemic. This prevented her from earning the stable income which was already barely enough to provide for her family.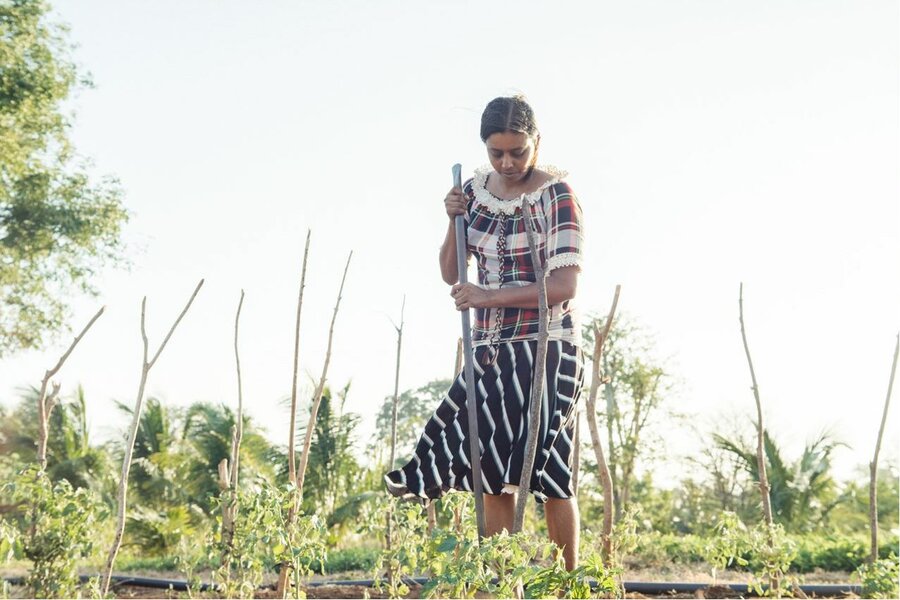 "In farming, we have two main seasons of cultivation – yala and maha," says Romesha – which correspond with monsoons of the same name. "Every year, we used to lose out on one harvesting season due to drought and the lack of rain. When there's no rain, we don't have adequate water to cultivate our land. In order to settle the loans we had taken out, my husband and I had to leave our children with my mother and go out in search of day-labour".
Romesha adds that they sometimes had just one meal a day, which meant that she was not able to ensure proper nutrition for her children. Every day seemed a struggle.  
WFP works with smallholder farmers like Romesha across many parts of Sri Lanka to help them break free of the effects of consecutive climate-related shocks .  
Such resilience-building project help smallholder farmers overcome climate shocks such as the drought which smashes into the harvest, pushing people into debt, food insecurity and malnutrition.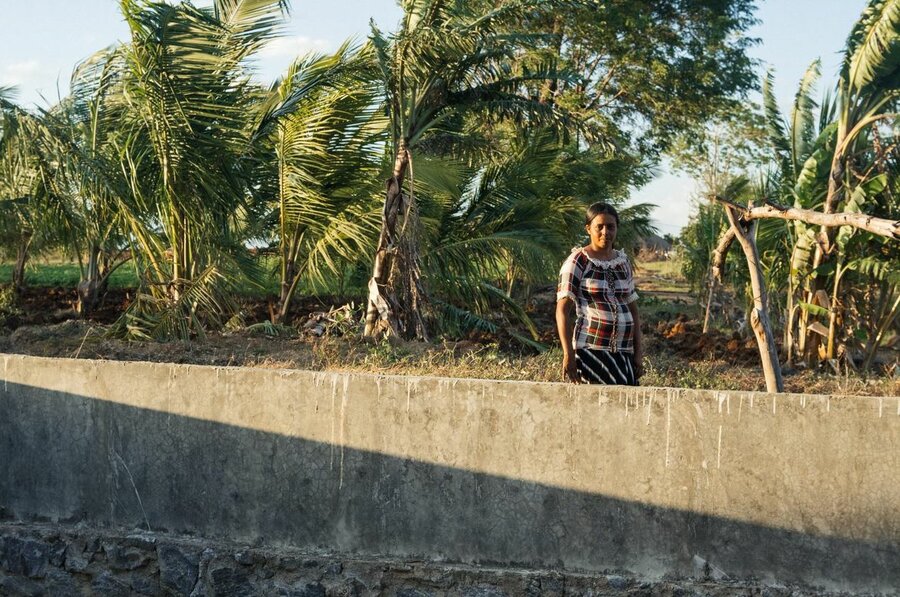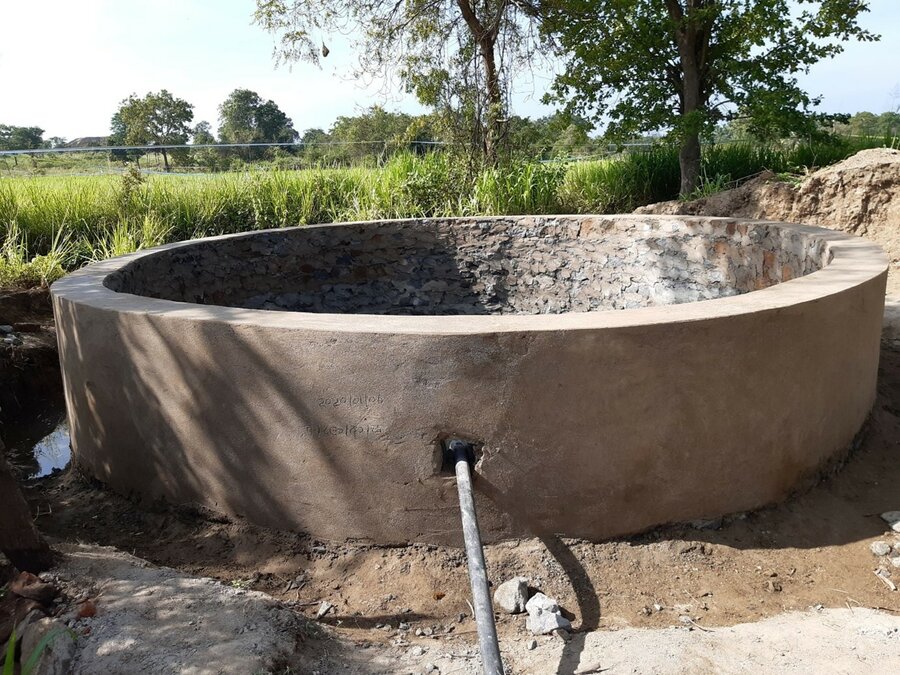 WFP provides water-harvesting and storage facilities such as 'agro-wells' and farm ponds, conducts training on agricultural practices, and promotes different ways of earning a living while strengthening capacities for commercial production.
(Agro wells are low-maintenance, durable concrete structures with large capacities which provide sufficient water for farming during the dry season.)
This builds resilience for smallholder farmers and helps lift them out of the cycle of poverty and malnutrition. WFP's nutrition-focused approach encourages varied diets and the intake of nutritious food, especially among children aged under-5 and women.
WFP provided Romesha with funds to construct an agro-well, giving her access to a steady water supply for her crops even during the long spells without rain.
She also received farm equipment, including irrigation tubes and gardening tools, and coaching on maintenance so that she could sustain cultivation over the long term. Additionally, she received training and guidance on diversifying her sources of income by growing a range of high-value, nutritious and marketable crops.
"The agro-well from WFP fills me with hope," says Romesha. "Water scarcity has always been such a worry for us. With WFP's assistance, we can not only cultivate during the two main seasons but also in-between seasons when the ground is even more parched and dry. We finally have sufficient water to sustain and grow our cultivation". 
Hunger hotspots: 4 countries facing famine
Ethiopia, Nigeria, South Sudan and Yemen braced for 'starvation and death', says FAO and WFP study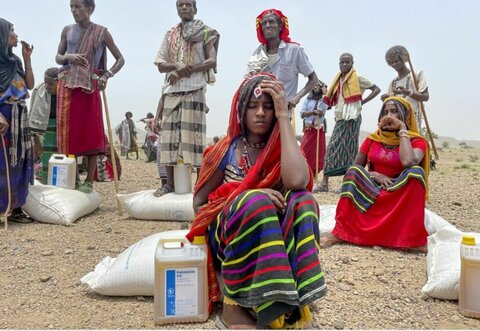 Romesha has expanded her area of cultivation from half an acre to over two acres. She has also tripled her household income. This, she says, comes as a great relief as the couple can now start to pay off their loans with these improved earnings and can attend to their farm without having to head out in search of work. 
She and Prasanna's transition from home gardening to commercial production means more more time with their children who now enjoy regular, nutritious meals.
"I have always had many dreams for my family," says Romesha. "Now I am better equipped to fulfil them. When I think of the future, I know that that no matter what challenges I will face, I can overcome them with strength and confidence".
WFP's 'R5n' project supports over 86,000 people in five climate shock-prone districts across Sri Lanka. WFP's assistance will help smallholder farmers like Romesha enhance their resilience to withstand climate shocks, build sustainable livelihoods, and improve nutrition and food security on the path to achieve 'zero hunger'. 
Now is the
time to act
WFP relies entirely on voluntary contributions, so every donation counts.
Donate today