Yemen: Funding crunch threatens WFP's life-saving work
One boy's plight shows World Food Programme assistance can make a difference - the organization needs US$1.97 billion to sustain its work in Yemen in 2022
, Mohammed Awadh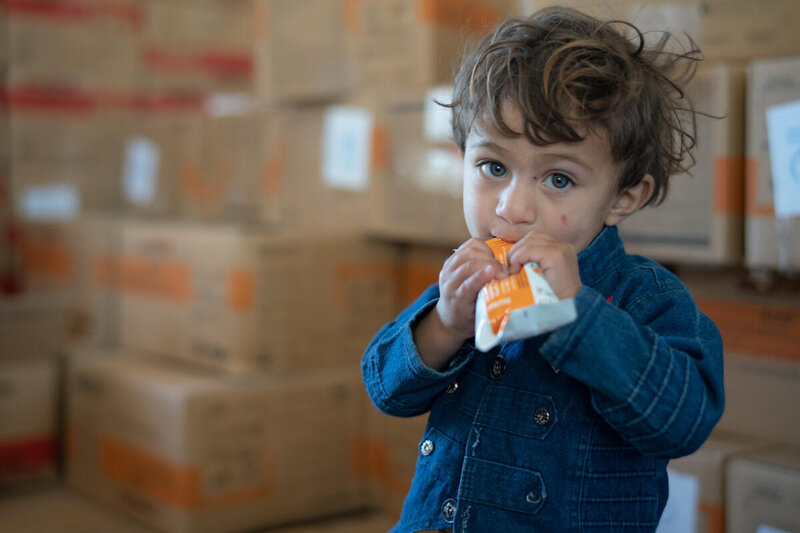 A funding crunch is forcing the World Food Programme to scale back food assistance in Yemen, reducing the rations of 8 million people to barely half the daily food minimum basket that is standard for the organization. This comes at the worst possible time for the 13 million people in the country who depend on WFP's food assistance to survive.
Last year, donors provided US$1.4 billion to WFP's operation in Yemen. With this, WFP was able to resume full rations to all families facing the highest levels food insecurity and prevent  widespread famine – but fragile progress will be quickly undone if assistance is cut. 
Hunger hotspots: 4 countries facing famine
Ethiopia, Nigeria, South Sudan and Yemen braced for 'starvation and death', says FAO and WFP study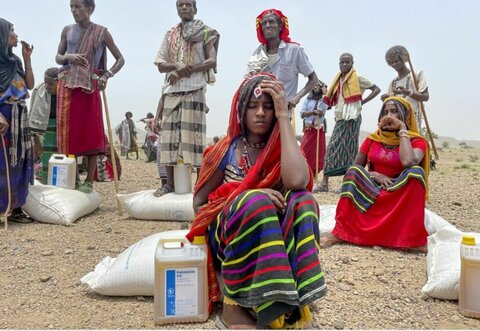 In the north of Yemen's capital, Sana'a, off a busy market street, there is a health centre supported by the World Food Programme (WFP). Every day, mothers and children fill the corridors and crowd into two small rooms dedicated to treating cases of malnutrition.
Since the start of the conflict in Yemen in 2015, I have visited countless health centres all across the country. But entering this one in Sana'a in early December, I was struck by how crowded it was. Life is so hard for families in Yemen, but it seems to be getting harder still, I thought to myself as I walked into the clinic.
Mothers, many of them carrying more than one child showing the telltale signs of malnutrition – sunken cheeks, swollen bellies – sit patiently with a fearful expression on their faces.
As people wait for their turn to see a health worker, I notice a little boy smiling at me. He reaches out to play with my smartphone, giggling as he tries to touch the screen and buttons. His mother mistakes me for a doctor and tells me the story of her son, Ahed, before I have a chance to correct her. 
In early 2020, Ahed was diagnosed with moderate acute malnutrition at a WFP nutrition centre. He wasn't eating well and his mother Noura, 25, couldn't afford to buy baby milk to feed him. She had stopped breastfeeding, likely because she herself is also malnourished.
Noura's story is sadly one I have heard from so many mothers over the past year: living conditions getting harder and harder as a result of the war, unaffordable food prices, and the constant burden of he of fearing for their children's future amid the conflict. 
Ahed was enrolled in WFP's nutrition programme. He received supplementary food for treatment of malnutrition monthly for a year from one of WFP's supported clinics in Sana'a. He has now been discharged from the programme but regularly visits the clinic for check-ups.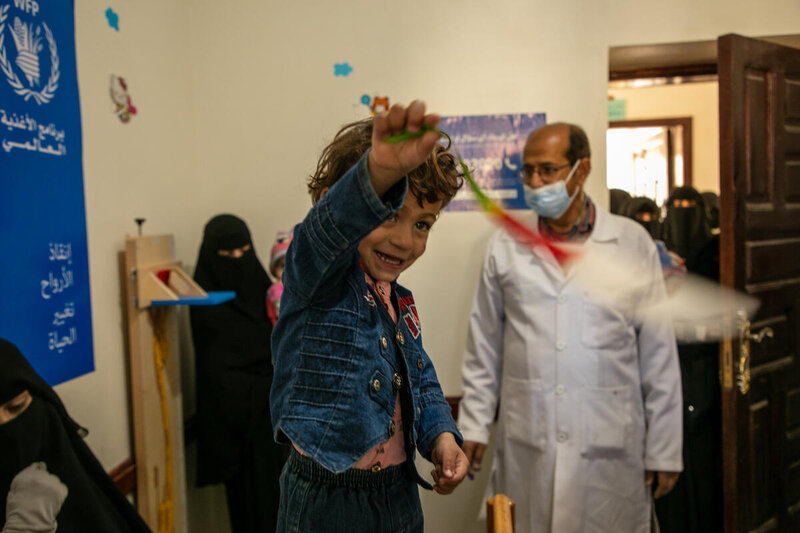 Yemen's conflict has dragged on for nearly seven years and now, as we start a new year, the outlook is bleak. 
Addressing the UN Security Council earlier this month, Ramesh Rajasingham, Acting Assistant Secretary-General for humanitarian affairs and Deputy Emergency Relief Coordinator, said: "The most transformative change will come only with an end to the fighting that is supported by a lasting and just peace agreement. This is what Yemenis want above all else."
"Humanitarian aid – no matter how effective or inclusive – cannot by itself solve the crisis in Yemen … economic collapse, accelerated by the conflict, is the biggest driver of people's needs."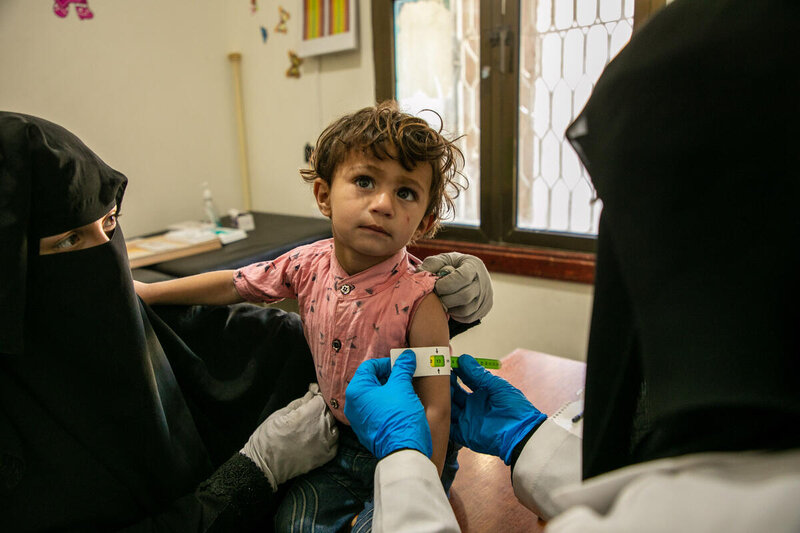 But until peace comes, food and nutrition support from WFP is a vital lifeline for families. The humanitarian situation is worsening and a lack of funds has forced WFP to reduce food assistance.
Eight million people are now receiving around half of a WFP standard food basket, which is meant to support a family of seven for a month. Nutrition programmes to treat and prevent malnutrition and school feeding for children may also be reduced. Standing in a busy health clinic in Sana'a, the consequences for Yemenis are too painfully obvious.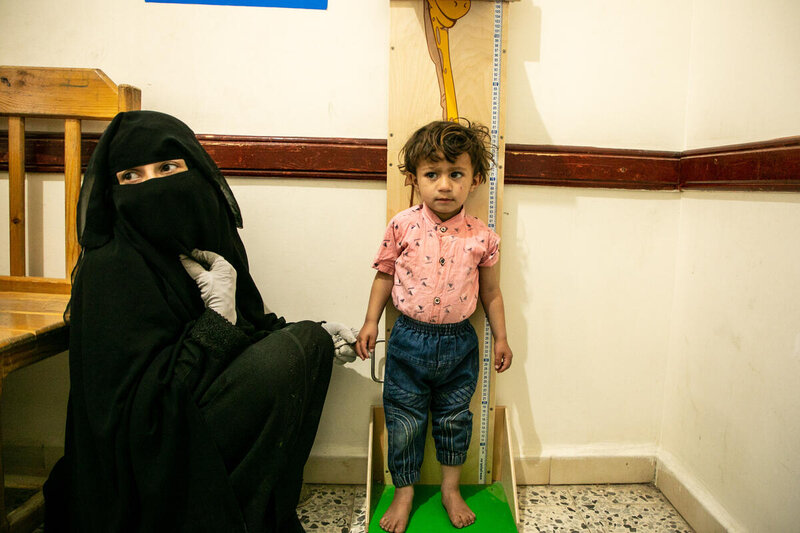 Ahed has recovered from malnutrition. I feel happy for him and his mother but know deep down that he is still at risk of slipping once again into malnutrition if the situation for his family continues get worse. And then there are the millions more children and mothers in Yemen in need of nutrition support. Without enough funding for the humanitarian response in Yemen, this will not be possible.
WFP needs US$1.97 billion in 2022 to deliver the assistance needed to prevent food security from deteriorating still further in Yemen. 
Now is the
time to act
WFP relies entirely on voluntary contributions, so every donation counts.
Donate today