Bolivia: WFP Opens Sub-office in Cobija and Starts Operations in Pando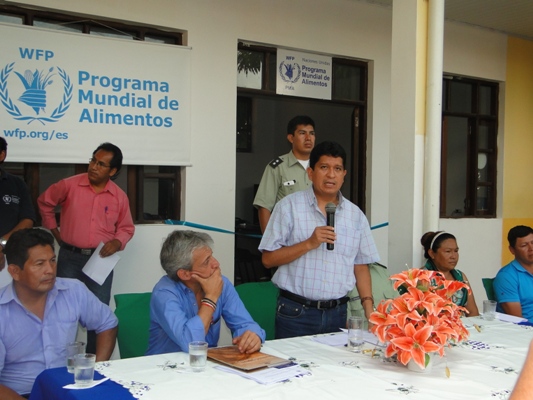 WFP´s presence in the department of Pando is due to the fact that Pando is one of the country's most food insecure departments. More than 70% of its municipalities are highly food insecure, according to assessments carried out by WFP and Bolivian authorities.
COBIJA – The United Nations World Food Programme (WFP) announced, in a press conference, the opening of a sub-office and the start of regular operations in Pando department. WFP's permanent presence in the Pando department follows the results of the latest study of the Vulnerability Analysis Mapping (VAM 2012) in Bolivia, which was carried out by the Ministry of Rural Development and Land. The VAM study showed that this department is one of the most affected by food insecurity. It showed more than 70% of its municipalities reporting high levels of vulnerability to food insecurity –including the municipalities of Filadelfia, El Sena, Puerto Rico, Santa Rosa del Abuná, Ingavi, San Pedro, San Lorenzo, Puerto Gonzáles Moreno, Villa Nueva y Santos Mercado.
In its 50 years of work in Bolivia, WFP had visited Pando primarily during emergency situations. However, WFP Representative in Bolivia, Paolo Mattei, announced WFP will carry out operations in the Pando department during the next five years as part of the agency's Country Programme for 2013-2017. 
WFP's programmes, such as School Feeding, Mother-to-Child Health and Nutrition, Food-for-Assets, Cash-for-Work and Vouchers will be implemented. 
WFP actions in Pando will be closely coordinated with the departmental and municipal authorities. Besides Pando, WFP will also work in the highly food insecure municipalities in the departments of Chuquisaca and Tarija as established in the Country Programme 2013-2017.