Colombia: VAM Methodology Launched to Address Food and Nutrition Insecurity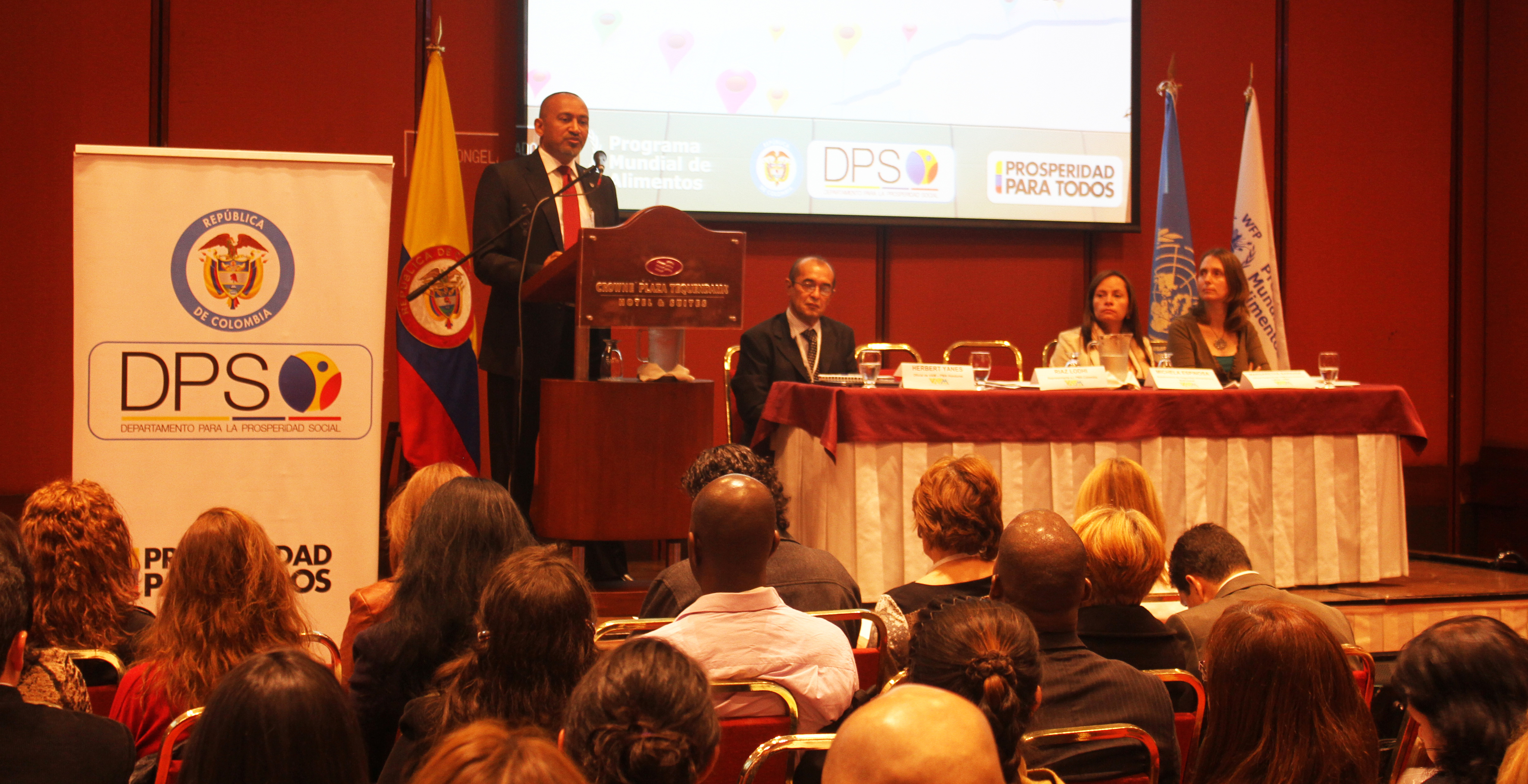 The Vulnerability Analysis and Mapping of Food Security and Nutrition methodology (VAM) was established in Colombia through a partnership between the World Food Programme (WFP) and the Colombian Government's Department of Social Prosperity (DPS). Through VAM, the region is better equipped to provide information on location, profile and number of people whom are vulnerable to food and nutrition insecurity.
BOGOTA—WFP's extensive experience in the design of VAM methodology (as well as its worldwide application) is critical in the analysis of the risk and vulnerability of food security in various countries. On May 28, Colombia officially launched the project. During this event, the department published the results of a VAM analysis in eight departments of the Colombian Caribbean and Boyacá.
Among the guests were representatives of the Department for Social Prosperity ( DPS ), the National Administrative Department of Statistics ( DANE ), the Colombian Family Wellbeing Institute (ICBF ), the Ministry of Agriculture, the National Learning Service (SENA ) , mayors and governors of several regions , representatives of the UN system , international organizations, private sector representatives and media representatives, among others.
WFP Deputy Director, Riaz Lodhi, highlighted the importance of the collaboration between departments and municipalities in the Colombian Caribbean region and WFP. Lodhi noted that the VAM methodology provides information at the municipal level, with detailed data that are critical in the process of making important decisions that help define the potential of these resources and prioritize the focus on reducing food insecurity and poverty in Colombia.
"Having the knowledge of whom, where and how many people are vulnerable to food and nutrition insecurity is critical. Identifying the cause is the first step to provide solutions that contribute to improving the situation of vulnerability," Lodhi said.
The DPS Assistant Director of Food and Nutritional Security, Michela Espinosa, acknowledged the work done by the teams of partner institutions and stressed how VAM analysis is a key tool to enrich the path of social inclusion and strengthen measures to eradicating hunger and poverty.
The first experience of VAM in Colombia included the provision of information by entities such as DANE, Unit for the Compensation and Care of Victims (UARIV), the National Planning Department (DNP), Ministry of Agriculture and Rural Development, Ministry of Health and Social Protection, governments and municipalities. The Departmental Committees on Food and Nutrition Security participated in days of reflection and work to review and analyse the information.
During the event, the results of an analysis and mapping of food security and nutrition in the Province of Boyacá and eight provinces of the Colombian Caribbean region: San Andrés, Guajira, Bolívar, Sucre, Córdoba, Magdalena, Atlántico and Cesar were presented.