Italy, Sucumbios and WFP Work for the Children in Ecuador's Northern Border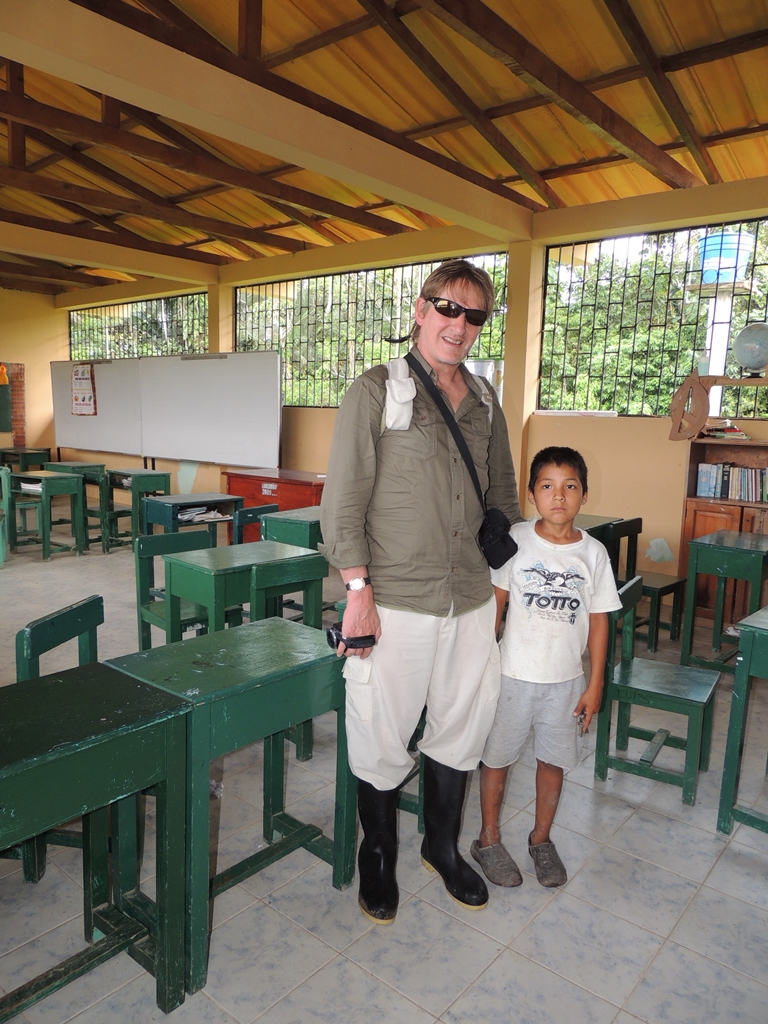 Ecuador receives the largest flow of refugees in the Western Hemisphere. Many Colombian families who flee from violence in their country make a home for themselves in the area closest to the northern border. They receive assistance from the World Food Programme (WFP), as do their Ecuadorians neighbours.
The main concern of WFP and the local governments is to improve the nutritional status of children. Purchasing locally produced fresh foods to provide healthy meals to complement school meals helps protect the nutritional status of school children.
WFP and partners, the local governments, buy fresh products from the small-scale local farmers and deliver them to the schools. Parents take turns to cook for the students.
Thanks to the US$1-million donation made in 2013 by Italy to the Government of the Sucumbíos Province, a WFP partner, the schools of various communities will be able to have a kitchen, kitchenware, and dining room. The local government also has contributed resources in order to finance the purchase of food for the schools according to the model introduced by WFP.
The Ambassador of Italy in Ecuador, Gianni Piccato, explained that through the programme of debt exchange with Ecuador, Italy has financed more than 104 projects in the entire territory adding up to an impressive total of US$28 million. In particular,  the Italian-Ecuadorian Fund includes projects destined to the schools in the provinces and parishes with a high index on the Dissatisfied Basic Needs scale, with the objective of alleviating poverty.
"Italian aid to the Government of the Sucumbíos Province helps to reach 34 schools attended by more than 1,120 Ecuadorian and Colombian students who live in communities distant from urban centres and hard to reach areas along the riverbanks of the San Miguel, Putumayo, Singüe y Cuyabeno rivers," he said.
In the schools, parents, teachers, students, and social workers receive WFP training on how to improve and vary family meals through the combination of local foods that strengthen nutritional value.
Besides helping the government of Sucumbios to develop its capacity to manage local purchases, WFP provided technical assistance during the successful grant application process to the Italian-Ecuadorian Fund. Italy, the Government of Sucumbios and WFP collaborate in order to improve the nutrition of children in the Ecuadorian northern border.