New Study Shows Undernutrition Taking A Huge Toll On Chad's Economy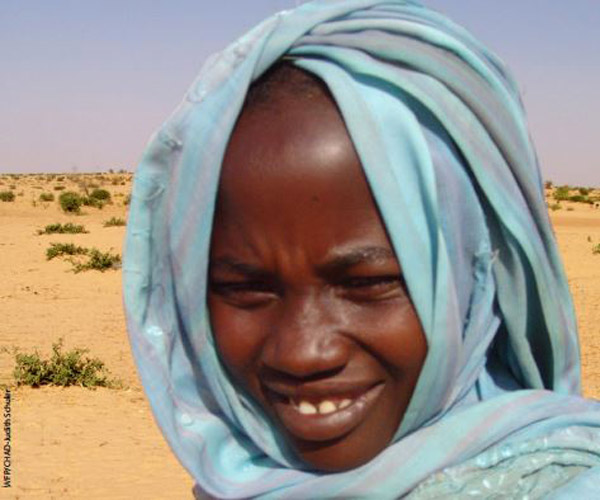 N'DJAMENA – The economy of Chad is losing some 575.8 billion CFA francs (US$1.2 billion) a year – or 9.5 percent of Gross Domestic Product – to the effects of child undernutrition, according to a new study launched today in the capital.
The Cost of Hunger in Africa: the Social and Economic Impact of Child Undernutrition on Chad's Long-Term Development (COHA) shows vast amounts being lost through increased healthcare costs, additional burdens on the education system and lower productivity by the workforce.
The study reveals that 56.4 percent of adults suffered from stunting as children. This represents more than 3.4 million people of working age who are not able to achieve their full potential as a consequence of child undernutrition. Lower physical capacity results in 63.7 billion CFA worth of losses in economic productivity.  The toll of sickness linked to child undernutrition is estimated at 168.5 billion CFA in additional health costs.
"Africa and Chad in particular has the potential to reap a demographic dividend from a young, educated and skilled work force. But this potential can only be harnessed if the gains of early investments in the health and nutrition of its people, particularly its women and children, are maintained and result in the desired economic growth," said Dr. Margaret Agama-Anyetei, Head of the African Union's Division for Health, Nutrition and Population.
The report argues that for Chad to achieve sustainable human and economic growth, special attention must be given to the early stages of life, as a foundation of human capital. Without measures to combat and eliminate undernutrition, the cost to Chad will only escalate.
"The study provides us with compelling evidence of the consequences of child undernutrition, as well as the justification to increase investment in nutrition and the potential economic returns if we are to take aggressive measures towards eliminating stunting," said Mary-Ellen McGroarty, County Director of WFP Chad.
Chad is the ninth country on the continent to conduct a COHA study. It has already been undertaken in Burkina Faso, Egypt, Ethiopia, Ghana, Malawi, Rwanda, Swaziland and Uganda. Also underway are COHA studies in the Democratic Republic of Congo, Madagascar, Mali, Mauritania, Mozambique, Lesotho and Zimbabwe.
Studies to date have shown African economies losing the equivalent of between 1.9 and 16 percent of GDP to child undernutrition.
"The goal of eliminating stunting, and more broadly of eliminating hunger, will be achieved only through a sustained and coordinated effort," said WFP's Africa Office Director and Representative to the African Union and Economic Commission for Africa, Thomas Yanga, speaking on behalf of WFP and ECA, "We hope that when the economic cost of hunger in Chad becomes apparent, the findings and recommendations of the study will pave the way for all stakeholders to take decisive action."
COHA is a Pan-African initiative led by the African Union Commission and the NEPAD Planning and Coordinating Agency (NPCA), with support from the United Nations Economic Commission for Africa and the World Food Programme (WFP).
#                      #                      #
For the full report, please click here
For media inquiries and requests contact:
Fidel Komono, Government of Chad, Email: komonofidel@gmail.com, Tel: + 235-66-27-18-49, www.au.int
Janet Byaruhanga, Africa Union Commission, Email: byaruhangaj@africa-union.org, www.au.int
Mercy Wambui, UN Economic Commission for Africa, Email: mwambui@uneca.org, www.uneca.org
Wanja Kaaria, WFP/Addis Ababa, Email: wanja.kaaria@wfp.org Tel: +251-11-551-51, Web: www.costofhungerafrica.com
Nathalie Magnien, WFP/Ndjamena, Email: nathalie.magnien@wfp.org, Tel: Mobile: +235-66-99-30-40, Web: www.wfp.org
Adel Sarkozi, WFP/Dakar, Email: adel.sarkozi@wfp.org, Tel: +221-776-375-964, Web: www.wfp.org
Follow us on:
Twitter @CostHunger, hashtag: #CostOfHungerInAfrica