Strengthening monitoring and evaluation capacities to ensure accountability of results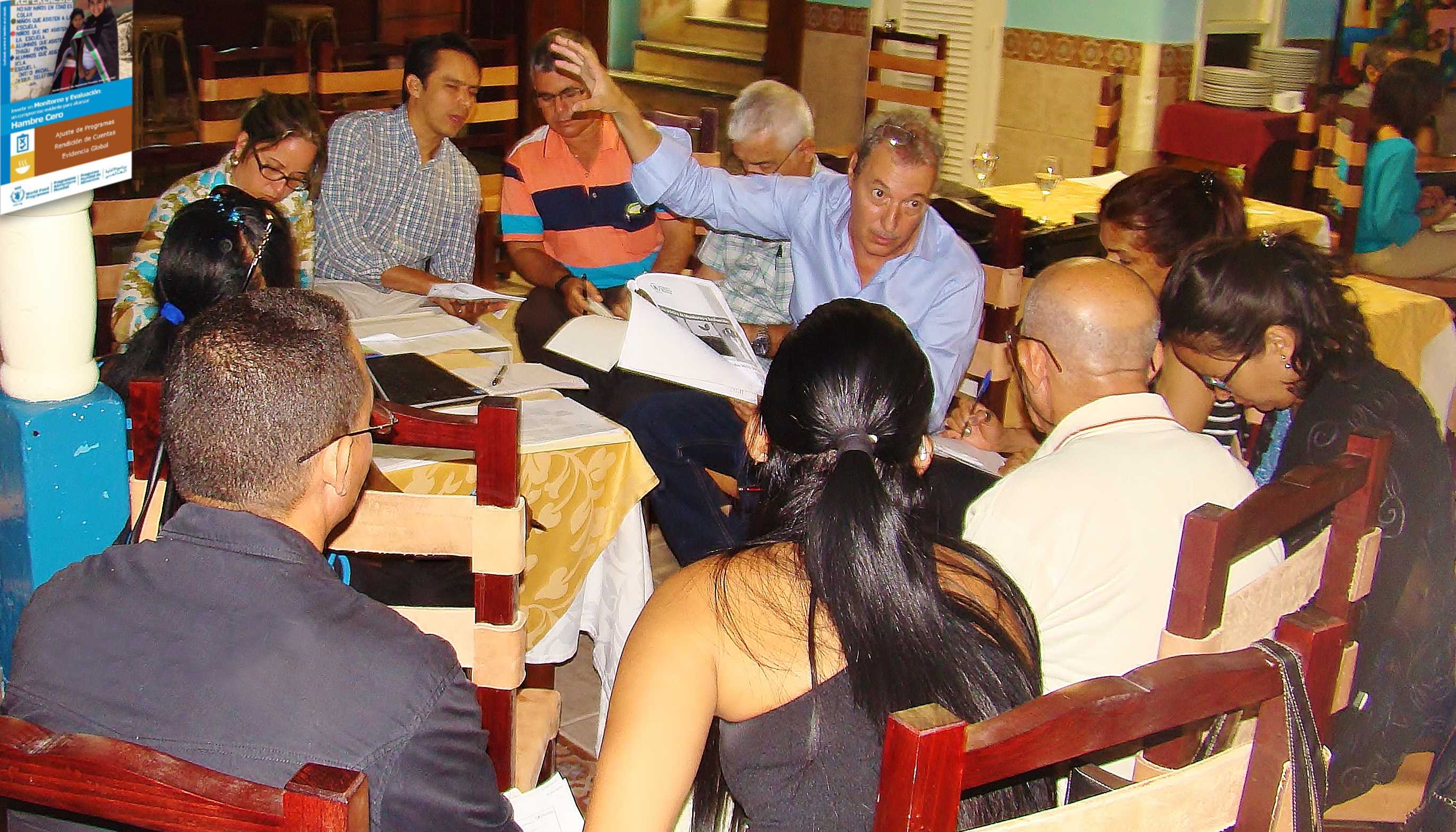 Havana – Demonstrating results, ensuring that objectives are achieved, and reinforcing accountability were the focus of a national workshop hosted by WFP in Havana at the end of April. The event brought together almost 40 participants from different ministries and national institutions related to WFP's areas of work in Cuba: food security and nutrition, agriculture and resilience to climate change. The goal was to equip all these professionals with strong monitoring and evaluation mechanisms for the work developed with WFP in Cuba.
"I think that what we are doing is very important to be able to check on our activities and adjust our plans accordingly," said Edcy Aguilar, representative of the Cuban Ministry of External Trade and Foreign Investment (MINCEX) that oversees international cooperation.
The monitoring and evaluation system is a critical element in WFP's contribution to Cuba. Its success requires the involvement of a wide range of experts to ensure that reliable and relevant information is compiled and used in decision-making processes. This workshop is the final step of a process that engaged local, provincial and national entities that WFP supports through its Country Programme activities.
"This has been a very participative process from the very beginning," explained Laura Melo, WFP Representative in Cuba. "I am happy to see so many institutions involved in the setting up of the Country Programme's monitoring mechanisms. I think Cuba is an example for other countries," she concluded.
Photo: WFP/Cristina Benvenuti
The commitment of the Cuban counterparts was also highlighted by WFP's Regional Advisor on monitoring and evaluation based in Panama, Jacqueline Flentge, who has been supporting this process. "The Cuban Government has also shown a strong commitment to support us with the challenge of demonstrating results. Reporting is key at all levels to enhance accountability and learn from our experience," she said.
In the following months, WFP is going to organize similar workshops in each of the six provinces targeted by the Country Programme, ensuring that monitoring and evaluation capacities are also built at the local level, where key information is going to be collected.
In 2015, WFP launched its first four year Country Programme for Cuba to support the government efforts to update its economic model and social programmes. The Programme involves three strategic areas of work: i) Support to food-related safety nets; ii) Strengthen food value chains; iii) Strengthen resilience and disaster risk management. Valued at more than US$ 18.5 million, it benefits over 900,000 people.